For the last couple of weeks, the Bradford Pear Trees (which never have pears) have began to bloom everywhere. They are shouting SPRING IS COMING !!! ... which delights most of us who don't love winter and are glad it's nearly over.
There is a line of Bradfords across my back yard. They almost make me not mind hand washing my dishes because I can see them out my kitchen window. (ummm... no... not really...LOL)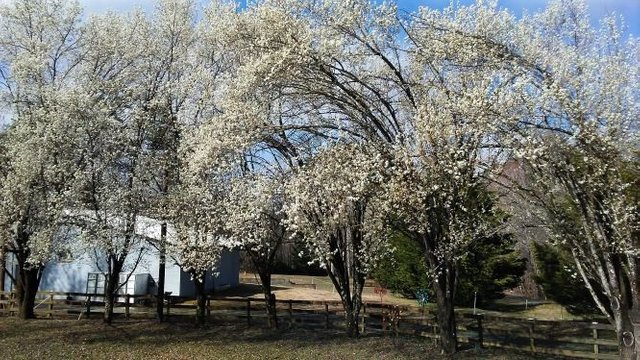 On one of the nicer days, I went out and took a few photos.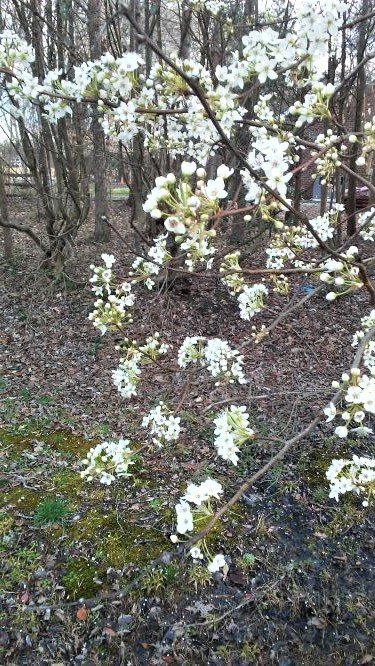 I think I am about as fascinated with the trunks as I am the trees.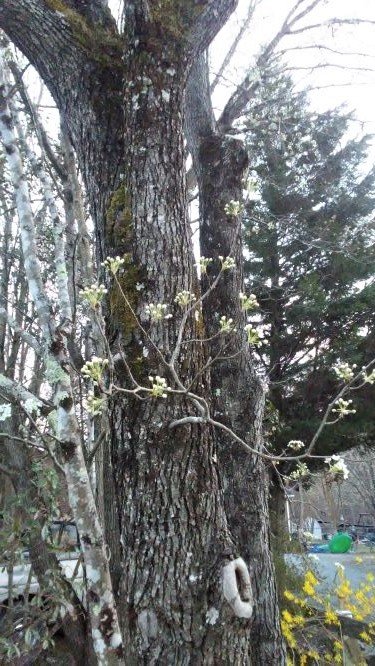 This one has moss and lichen near a knot. So much fun to look at close up.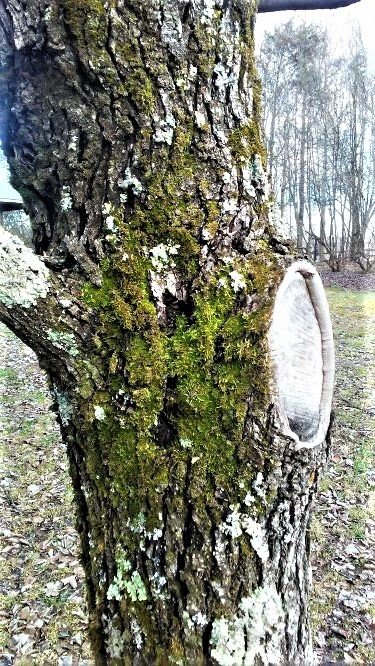 .... and a little closer.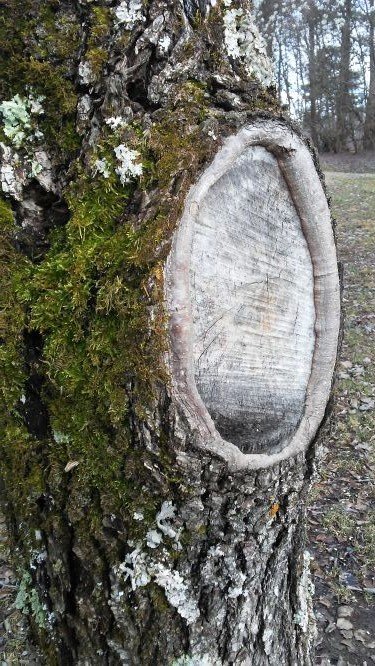 A little bit of blooms...... and some blue sky with clouds.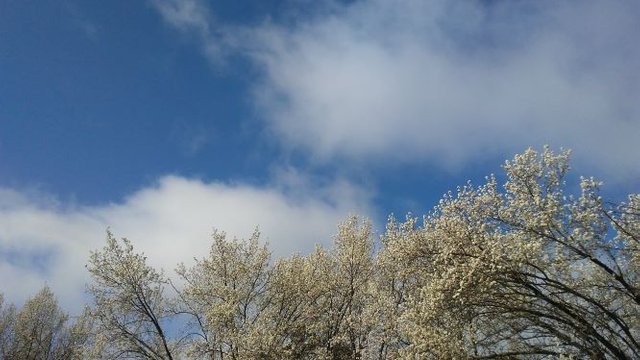 A widened view across the back.

One tree is missing this year. My Uncle thought part of it might be leaning towards his workshop, so he made the whole thing disappear. That's also why the trees look a little thin, because he cut his side of them off ..... leaving the limbs on my side just as they were .....LOL.... They do belong to him, but I thought it was a tad severe.... but hey.... he could have taken them ALL down, so I know how to look at the thankful side. :)
I took a photo of part of the trunk of the unlucky tree, because it had a stray Yellow Bell limb next to it and I liked the contrast.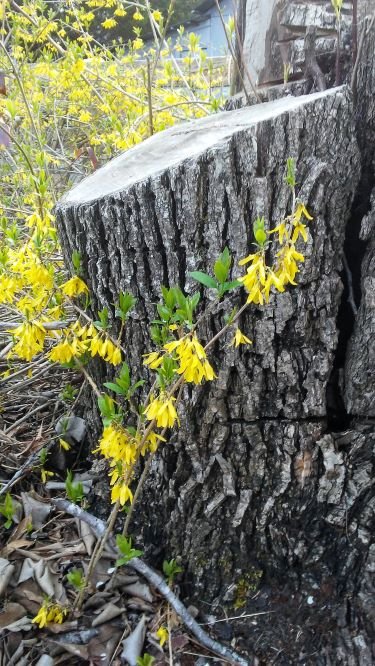 Ok... Now for the shot that will leave you with even happier thoughts, fresh, soft dinner rolls, dipped in melted butter and lightly toasted..... and then filled with very good barbecue. This is just what I just ate for supper.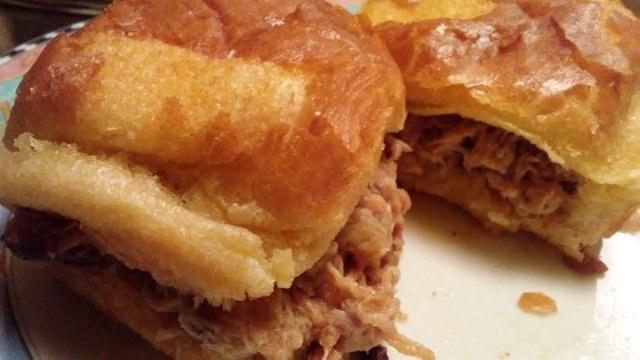 I had to get my strength up to write this post..... right ?
Hope your week has begun well.
Luv Ya !
Jacey
doing the antsy dance, waiting for spring