A long and beautiful walk in a park. If it is park, what do you think we have seen more?
Trees, of course.
All kinds of trees, big and small, young or old ... alive or dead!
You probably wonder how a dead tree can stay in a park. How does not see none of gardeners and get him out of there.
Because it is beautiful and is dressed by its killer. That makes him look alive!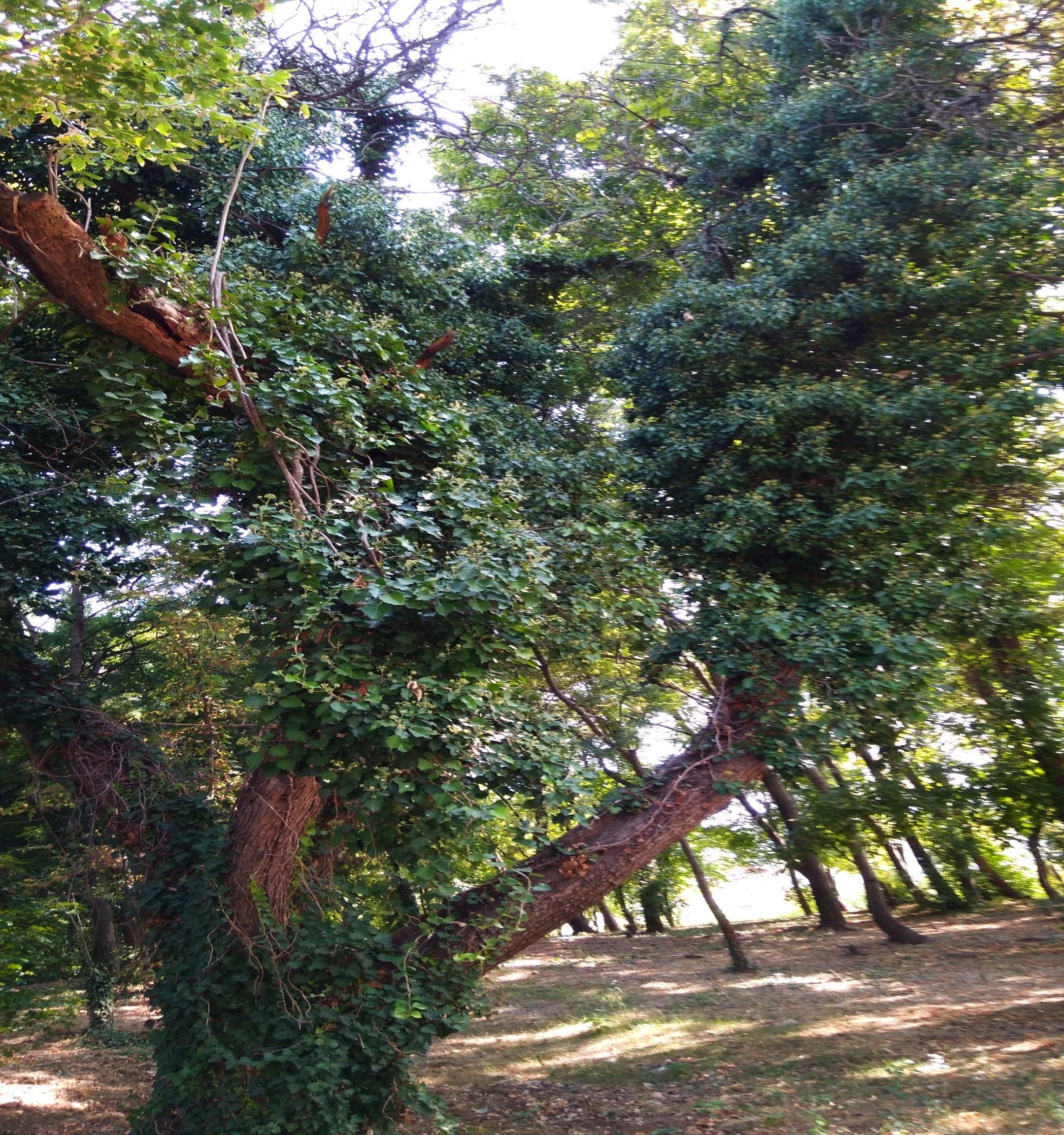 It looks like a beautiful tree, isn't it?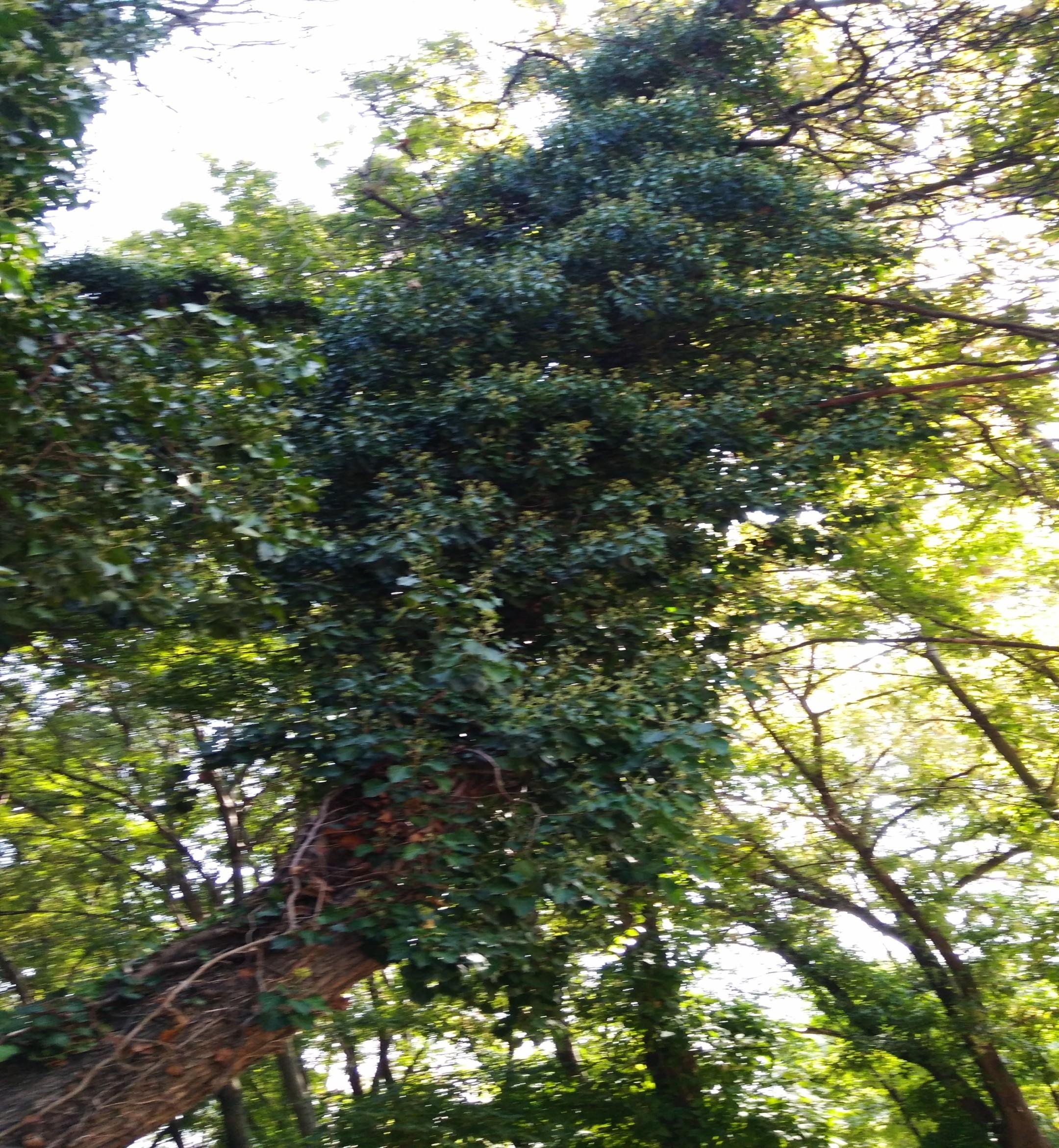 Yet what you see is not his leaves. It is an ivy, a parasitic and climbing plant. A dangerous beauty!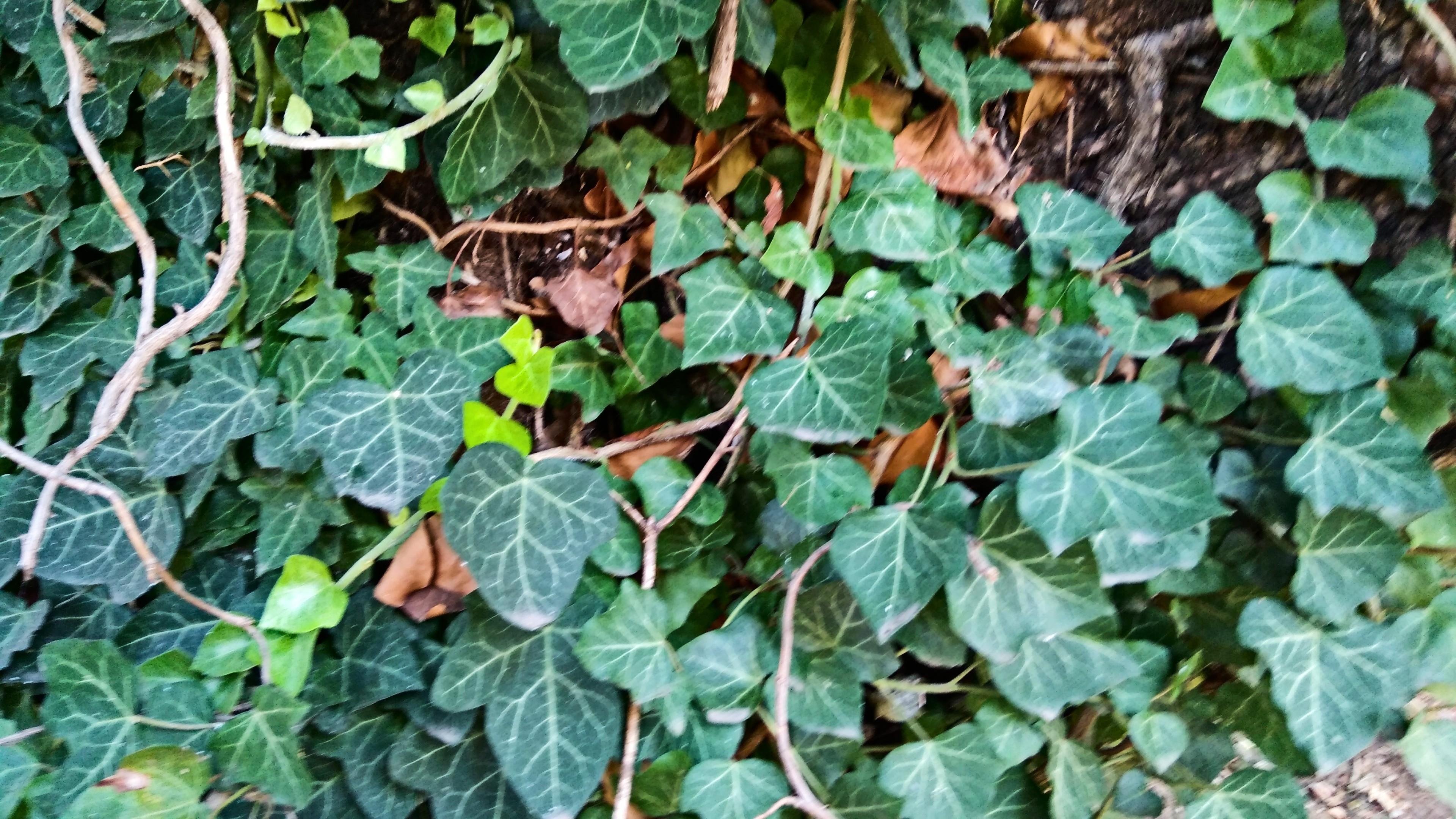 She invaded an old tree and probably ill. She put his roots in his trunk and branches and sucked all the sap. Probably because of this it dried out.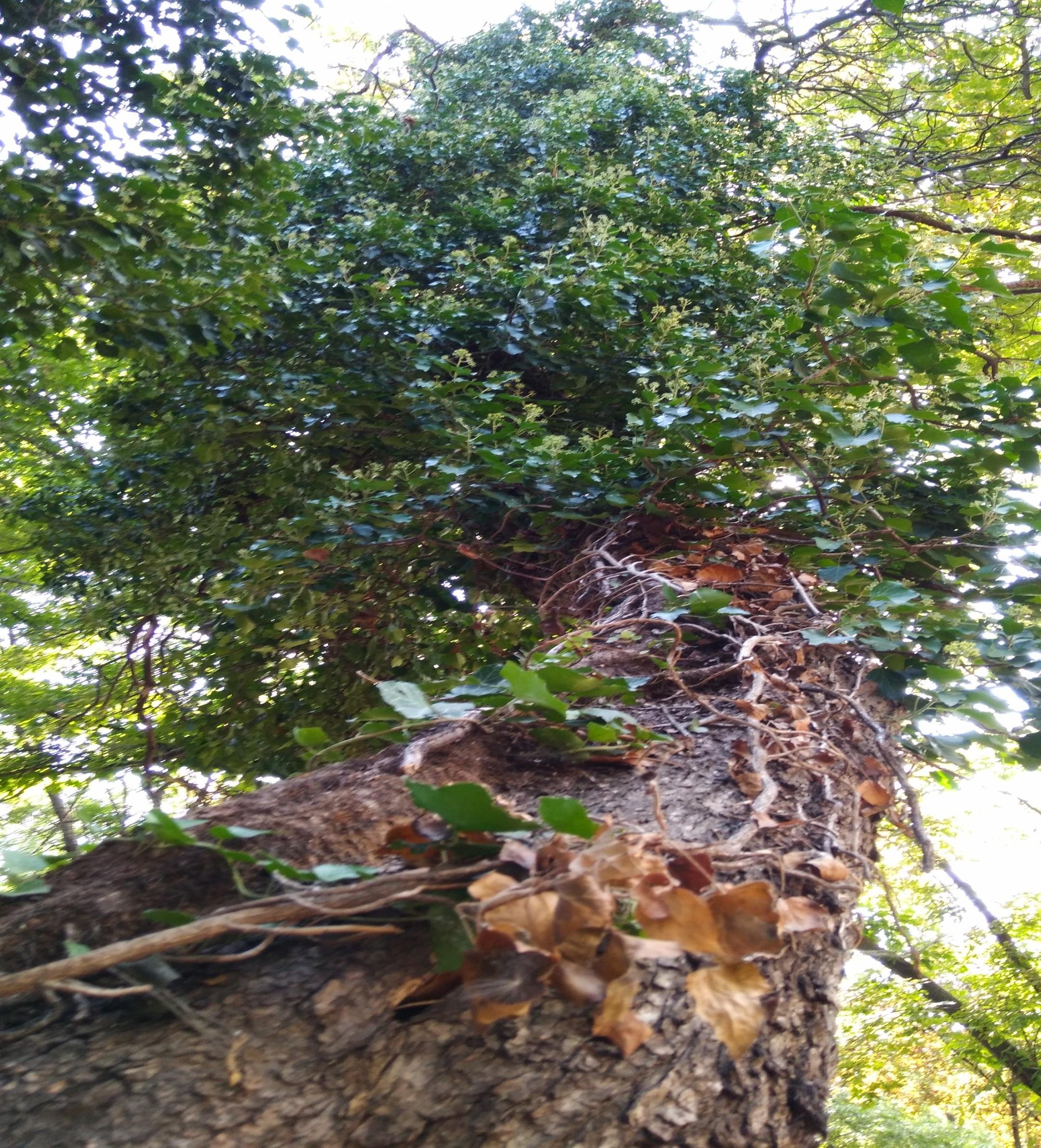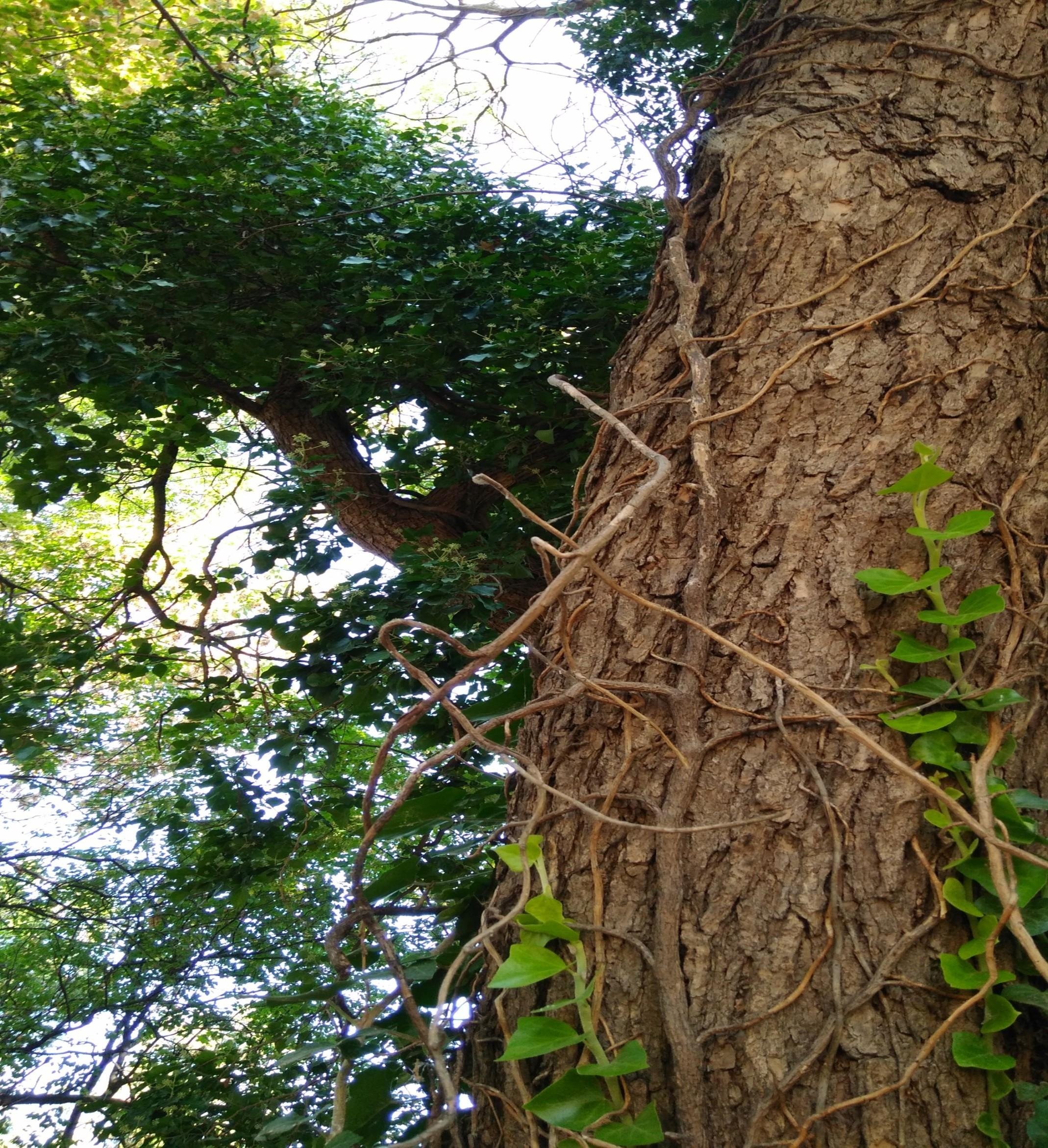 This is nature, survives the most powerful!
If it's Tuesday, This Must Be Trees tells us @old-guy-photos!