After the holes are dug and the water problem was discovered and steps taken to mitigate it along comes the task of preparing the hole for its picky tenant.
Young transplant trees can be sensitive and vulnerable. They don't like too many strong nutrients but they do need to eat.
Fertilizer is therefore not very advisable. Compost is a good natural solution as long as it is not too strong.
If the hole is big enough and enough compost is available, sufficient can be mixed into the soil that goes back into the hole to feed the young tree for its first couple of years after transplant.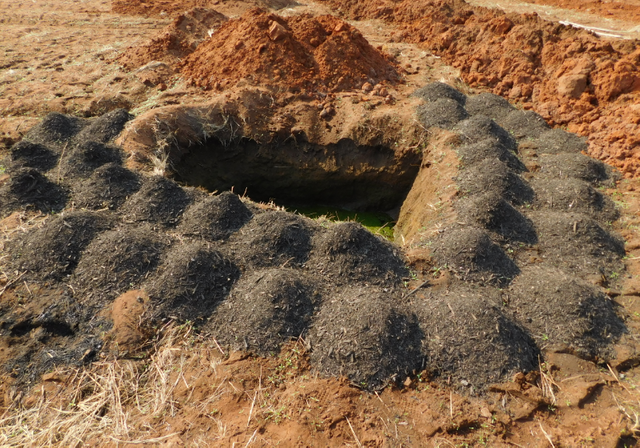 Here it has been measured and placed around the hole ready for mixing in with the soil at time of planting.