Plant Sale: Wondrous Woods and Bonsai Trees [7 Photos]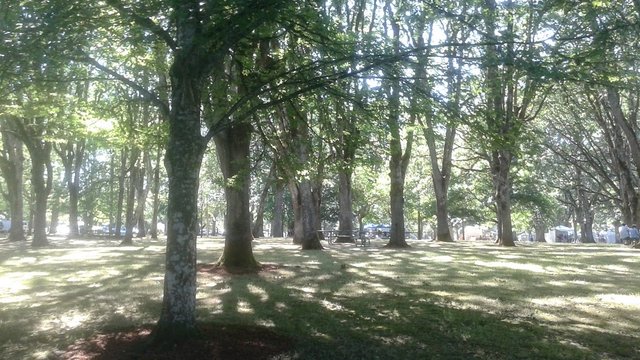 Today I wanted to share some tree photos. These are from Bush Park in Salem, Oregon. I snapped these photos on my smartphone back in July, 2019.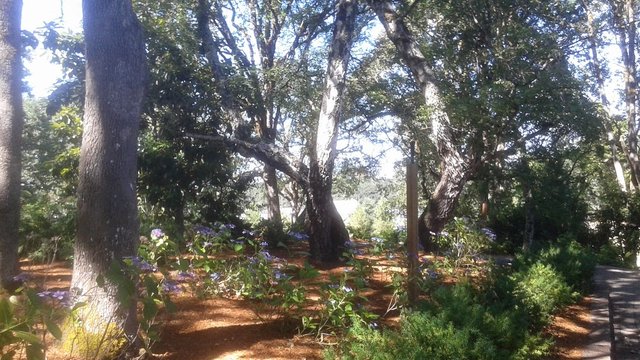 Peaceful Woods
Something about the trees in this park seemed a bit surreal to me. The way they are so widely spaced apart. Some of the trees are likely over a hundred years old, and the landscape has formed a picturesque scene around them.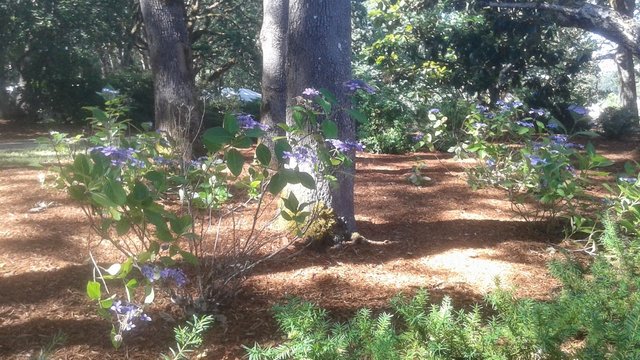 Park paths, mulched ground, and blooming shrubs have been added in later years. Many volunteers take care of this forest park that spans many acres.
I would love to see people riding horses through these trees, but I'm not sure it's allowed.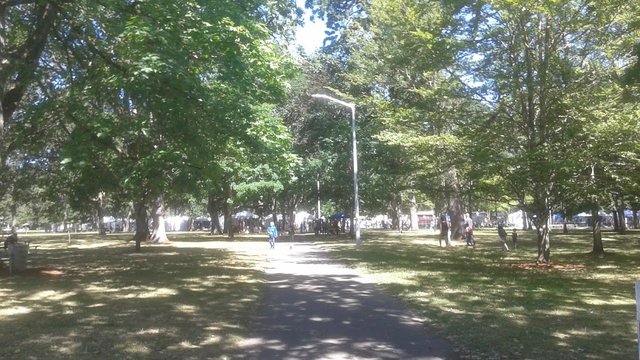 Plant Sale
Below is the third set of my photos taken at the Bush Pasture Park Annual art in Salem, Oregon. Just outside the fair grounds near the gardens they also host a plant sale containing a wonderful array of blooming rarities.
Check out their website.
https://www.missionstreetparks.org/cool-plant-sale-to-beat-heat-of-summer/
They will probably host another plant sale in July 2020.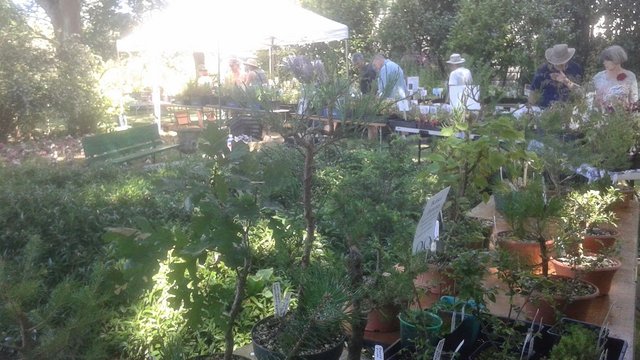 To my surprise, the plant sale also exhibited an array of many pre-bonsai trees for sale. One plant nursery there was selling various rare varieties from Japan and China. Another seller was showing more native trees. Some of the trees were really well developed and trained into interesting shapes.
Most of the trees were for sale for between $20 to $50 each. Not bad considering most were super healthy and styled to have good branches and nebari for bonsai.
Mostly I was impressed by the wide variety of bonsai tree species available. They had gigantic trees like Redwoods and Sequoias that were 5 to 10 years old, yet in miniature bonsai form. Also many types of Japanese Maples, and flowering Satsuki Azaleas ranging in all the color varieties.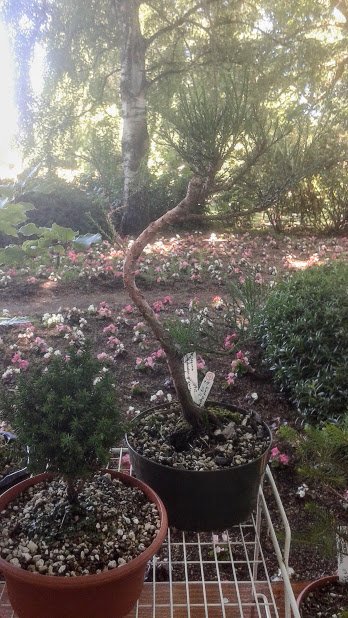 A small Yew and a Pine.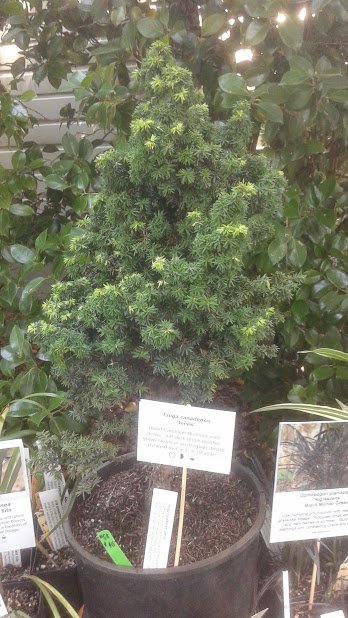 A larger Yew variety.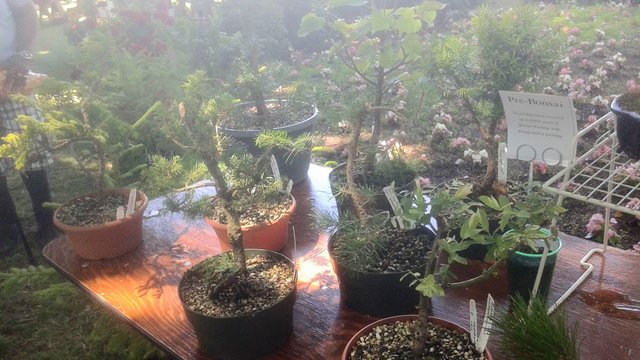 Various trees such as Junipers, Douglas Fir, Ginkgo, and Cypress.
One tree, was planted in soil that resembled smooth, small river rocks, and the soil was completely immersed in a pool of water. I was shocked that the tree being allowed to grow in standing water over the soil line.
The grower nearby noticed my interest and instructed me that this type of Cypress is a conifer that actually grows in lakes and marshes. So, this was a rare type of tree that can grow inside the water. She also told me that the tree is not always submerged in water, but because we were in 90 degree weather that day, it was better for the tree to have it fully hydrated, and it also increases the humidity surrounding air.
---
Until Next Time,
Thank you for viewing my experience shared through photos. I'll be looking forward to returning next year to see what new and interesting trees and plants might be at the next sale.
Now that I've finished posting my park and garden photos from last year, I'm going to be getting ready to share updates on my own bonsai tree collection and plants I am growing at home. Spring is not yet here, but I am noticing several things returning to life again.
#hydrangea #flower #plants #garden #plant #tree #forest #old-trees #plant-sale #peaceful #flowering #shrub #bush