Creating Elite Players: Newsletter Day 21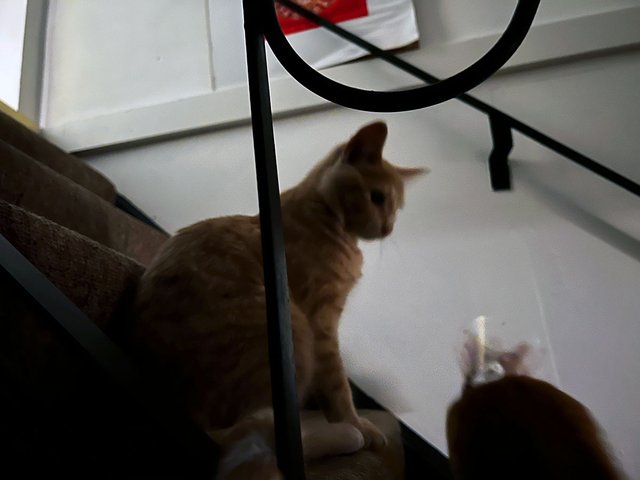 I may have found a home, the permanence of which is, as of yet, unknown.
I may be traveling to Calgary this fall, for how long, I don't know. It could be a couple of weeks, it could be a couple of months, depending on road conditions. At that point, I may need to reevaluate my living situation again. Potentially, though, I could keep renting the same space while I'm away.
I can see that we're dealing in a lot of hypothetical here, but what I want to say is that I'm feeling better about the possible new home than I have felt about any other opportunity I've come across in quite a while. It's quiet here. It's cool. The kittens are welcome friends. I feel inspired to work on music again. Though I have already been working on some new music this year, I have also not felt inspired like this in a while.
I've been on some crazy ride. I would be happy for it to be over, at least for now. I may revisit the idea of living nomadically again once international travel becomes more viable, but I see no reason to keep running around Lower Mainland until some of my current undertakings are complete (including the newsletter, of course). The housing market is just too crazy, and I would be crazy not to embrace a viable living situation right now, even if it ends up being temporary. I now loathe the grind of finding viable suites, messaging the owner, booking a showing, filling out applications, and all the back and forth that tends to happen in between. There should come a time, in the near future, when there is less competition, and prices are lower.
After the storm I've just been through, the peace I now feel seems foreign. I came to the very brink of giving up to arrive at this space and time. What "giving up" means in this context, I'm not even sure. But like a butterfly emerging from its cocoon for the first time, the trouble I experienced leading up to this point is slowly but gently dissolving.
Thanks for taking the time to read this. Drop a comment so I can follow you and connect with you personally.
Today's Relevant Links
None!
Support the Development of This Project
Upvote this post 👍
Share this post with friends
I look forward to connecting with you!