Where To Travel In October?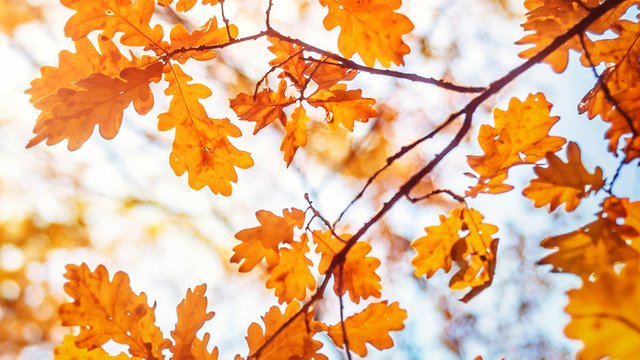 THE AUTUMN. Season in which we swear the new shoes for the created wounds and the moths that eat the favorite cashmere last winter. Meanwhile, in southern Europe ... hey, it's still summer! The sea had all the summer to warm up to the temperature of the stones, and we had all the summer to work on a beautiful bronze.
Cities are less hot, preparing for the new season. For poet souls who do not care only about the last sunburn, October brings a melancholic beauty, picturesque in the northern hemisphere; while the spring springs in the south.
Where do we go on holiday in October? It's a question many of those who have not yet been on vacation or simply want to escape once more from the daily.
We are trying to offer you some alternatives for a stay in October, both for the beach and relaxation, as well as for discovering truly wonderful places that you may have the chance to discover once in your life:
Antalya, Turkey
Turkey's beautiful Aegean and Mediterranean coasts are still hot in October, and the beaches are not as crowded as the summer season. There is a distinct Greek name in these regions, and between the bays you will find dream boutique hotels that are very cheap in the off season but also the sensational restaurants of the fishing villages: Alaçati, which is one of our favorite cities, but and picturesque Selimiye, located one hour from Dalaman and south to the new Kalkan
Rome, Italy
During the summer in Rome it is unbearably clumsy and unbearably warm, and winter can be a bit dirty, and Christmas is airplane tickets and hotels are expensive and busy.
That's how October is the best choice for a holiday in Rome when it's less busy, still beautiful and warm, when you can calm yourself a monument to the Fontana di Trevi in ​​the magic of the late summer sun without so many tourists to spoil your photos.
Greek Islands
The southernmost of the small Greek islands, the Dodecanese islands are still hot and sunny in October - and there are many sensational beaches to enjoy.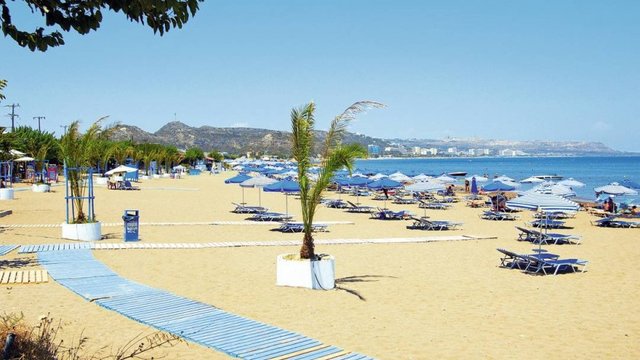 The beach of Faliraki, the island of Rhodes
Rhodes is the largest and most famous Greek island with its beautiful capital Lindos cobbled and parts of its ancient ruins. Minuscula Kastellorizo ​​is cool and artistically.
Equally charming are the other islands: Symi, Fournoi and Patmos. Choose any of them, they are all wonderful. Or go from one to the other.
Jordan
One of the most friendly Middle Eastern countries for visitors, Jordan remains unseen by many. Although there are somewhat spectacular places to see here: the old and revered Petra, Jerash Roman Town, the Dead Sea, the great desert dunes where you can stay overnight in a Bedouin camp. In October, you still have sunny, bright days that light up the rock of Petra to the red-rose; but it is cold enough for a daytime trip to the Moon Valley, riding on a camel or a horse and warm enough to sleep under the starry night at night.
Valencia, Spain
A hot spot even in October, a fascinating tourist destination, with beaches where you can catch a bit of sunshine, historical monuments, parks and beautiful gardens is Valencia.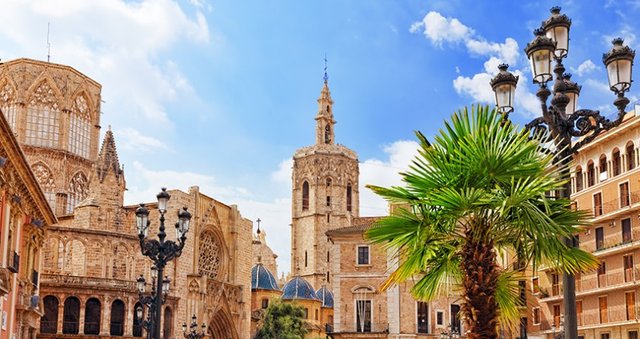 Valencia - Spain
October is the best time for a holiday in Valencia because the air is more breathable, summer crowds have passed, and airfare and accommodation prices are much lower than during the summer season.
From a cultural point of view, there are many things, from pop-up galleries and cafes to a gourmet revolution.
Tenerife
From October to March, accommodation prices in Tenerife are very good, including restaurant and service prices, plus sunny days when it is cold and rainy in Romania.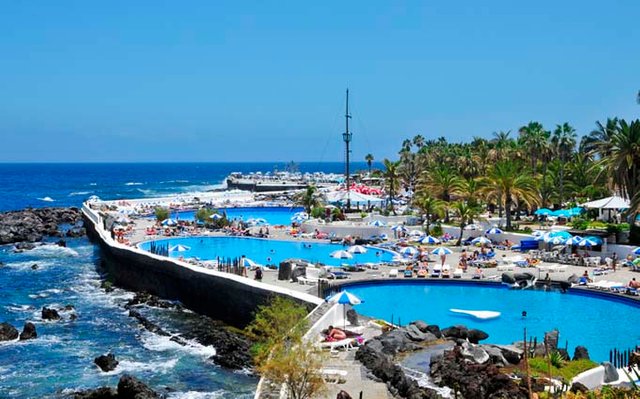 Tenerife, Spain
If you decided to go on holiday in Tenerife, as we do every time, we recommend the self-booking option, which allows you to book your own airplane tickets and accommodation.
Our recommendation is to book your flights with some time before the planned holiday date to get the cheapest prices for this destination low cost airlines starting from 70-80 € / person round trip.
Cyprus - Island of the goddess of beauty, Aphrodite
Cyprus is a perfect vacation destination for a fall beach in Europe: a Mediterranean island located far away in south-eastern Europe, not far from Romania, with a specific Middle East climate.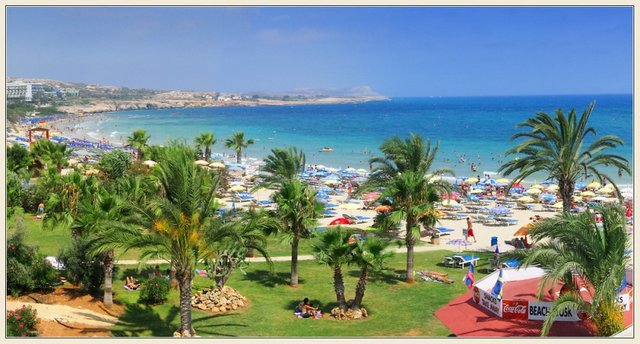 Ayia Napa - Cyprus
With a rich history and welcoming people, Cyprus enjoys fantastic climate and beaches. Far from the dramatically beautiful coastal rivers and beachfront hotels (our recommendation for the children is Almyra 5 * Hotel in Paphos) is the rarely explored interior: the Troodos mountains with their vineyards, the villages on their hills and friendly taverns.