TANA TORAJA HIGHLAND ( CEREMONY FOR THE DEATH ) GREAT TRAVELLER / TOURIST DESTINATION - IN INDONESIA
Hi Steemers my Name is Andrew From Indonesia. Tana Toraja is my homeland. 
Located in South Sulawesi - Indonesia Tana Toraja is a high land area with cool enough weather for the area traversed by the Equator. Every year, about 110.000 tourists visiting tana toraja. They come to enjoy nature and the ultimate witness traditional ceremonies that could be considered highly privileged to be followed.
One of the most hunted ceremony by  travellers is Ma'nene ceremony. Not everyone who comes to visit can witness this ceremony because it is only held once a year. Many Travelers who are not lucky and were disappointed when it comes to Tana Toraja but not at the right time.
What's  Ma'nene ceremony?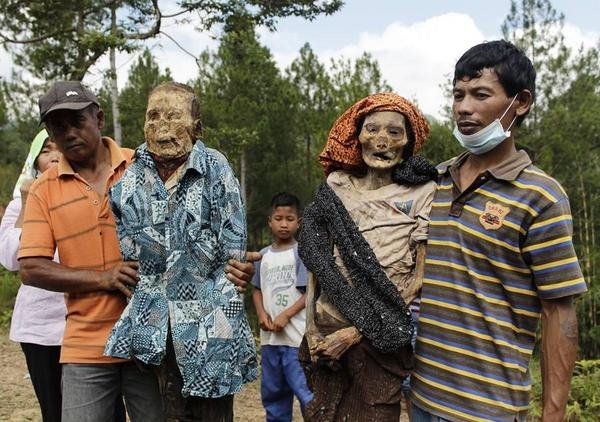 Ma'nene ceremony doing by taking the bodies that had been buried a few years ago opened a cloth and replace  with new clothes or fabrics. The bodies were removed should not be placed on the ground so as to be in a family hug or lap the bodies.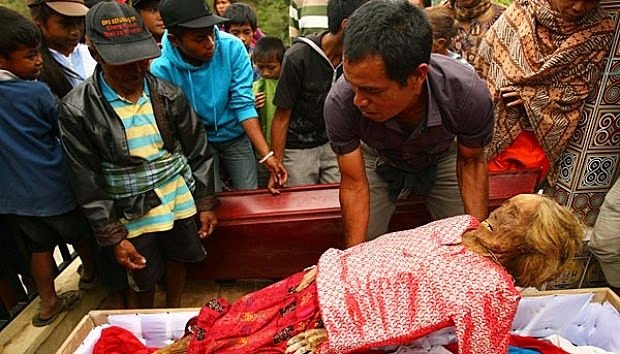 The strange thing of this ceremony are the bodies that had been buried are not decomposed at all. These bodies are not embalmed or by liquid chemicals it occurs naturally. After changing clothes then re-enter the bodies into the grave.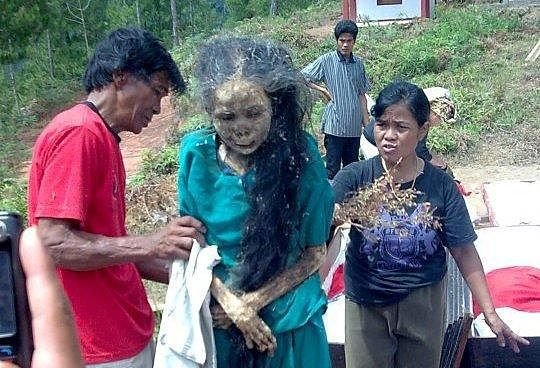 That said, the ancient ...
With the prayers of people who have special skills can make the bodies rose and walked toward the grave.
This is the one who wants to be witnessed by tourists "walking corpses". But many were disappointed because very rarely performed. Perhaps because only certain people who can do this things.
The ceremony is held for Toraja society honoring the dead in order to honor that has been done during his life. Ma'nene Ceremony done to strengthen the relationship between the family and society Particularly Tana Toraja.
This is one of the most hunted Ceremony by Travellers
Are you one of them?
Come and Watch by your self.
Sorry for my bad English Translate