My first hike in the mountains. Part IV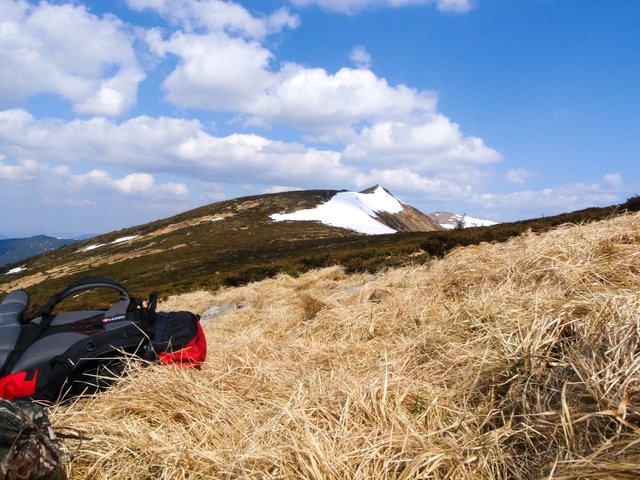 I finished my last post about my first hike on the Chernogora mountain range in the Ukrainian Carpathians, and in general about my first "adult" mountain hike, at the moment a short halt after we returned to the ridge after spending the night on the mountain slope . This is where I want to reveal a little mystery to you (and maybe it was only a mystery to me before I first visited the mountains): if you want to quickly replenish the energy you used to perform certain actions (in my case it was an uphill climb ), eat a piece of sweet chocolate. Glucose turns into energy very quickly, and caffeine contained in chocolate is a stimulant that will give you strength.
So, after we had done a few pictures and took some photos, we moved down the spine. We walked along a narrow mountain path that twisted like a snake among the dried autumn grasses. I seem to have mentioned it, but I better repeat - there was too much snow around for May. However, these are mountains, though not too high. However, by the time spring came, one could guess that the snow had already begun to thaw, and huge fields of Carpathian crocuses or saffron were reaching around us. This beautiful purple flower covered almost all the snow-free areas on the ridge.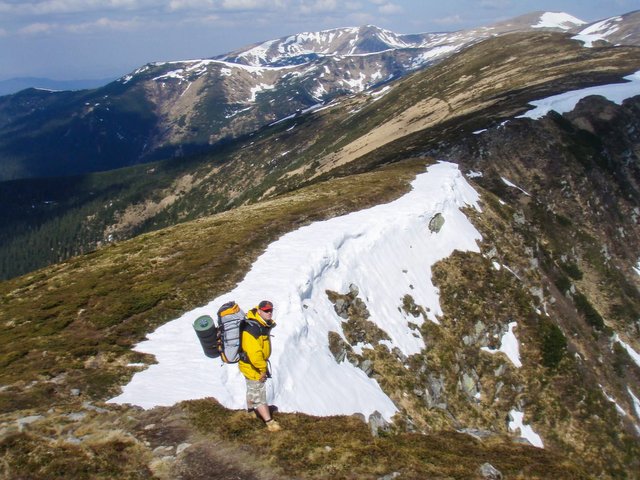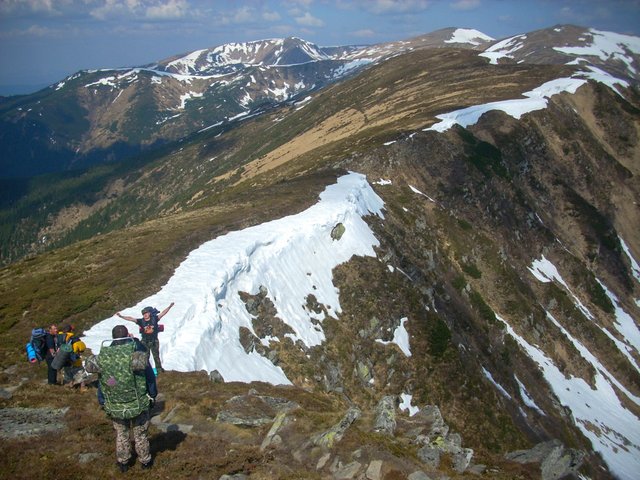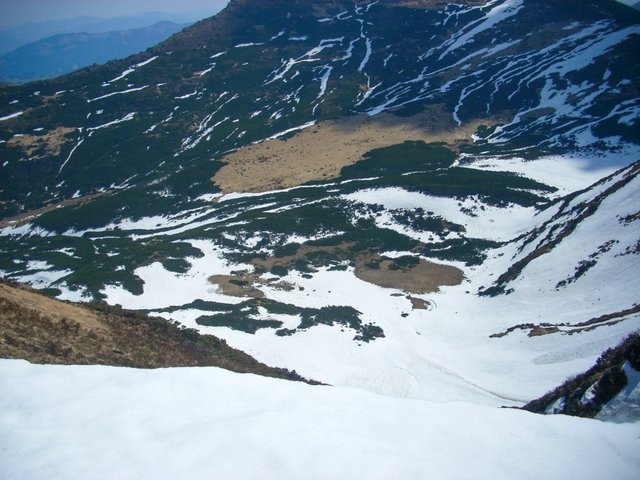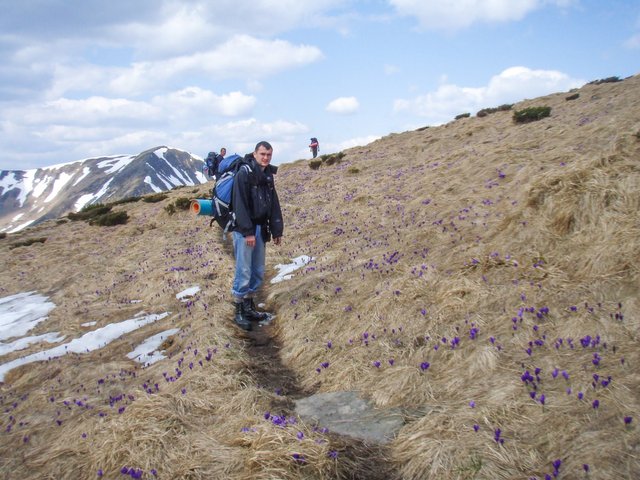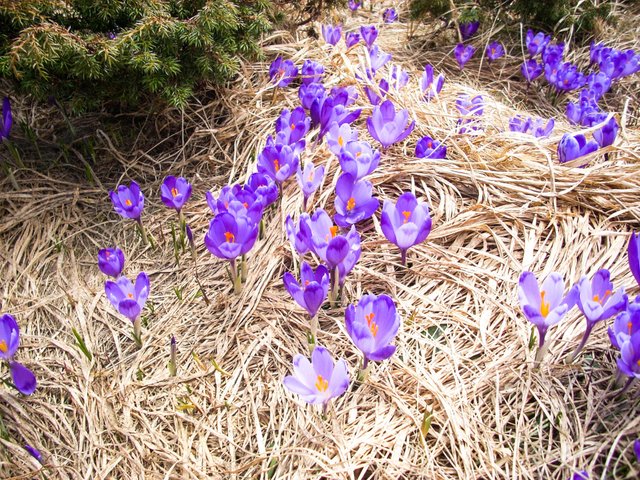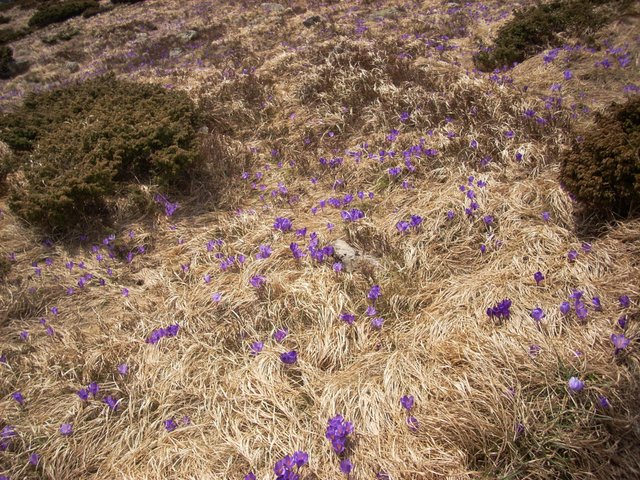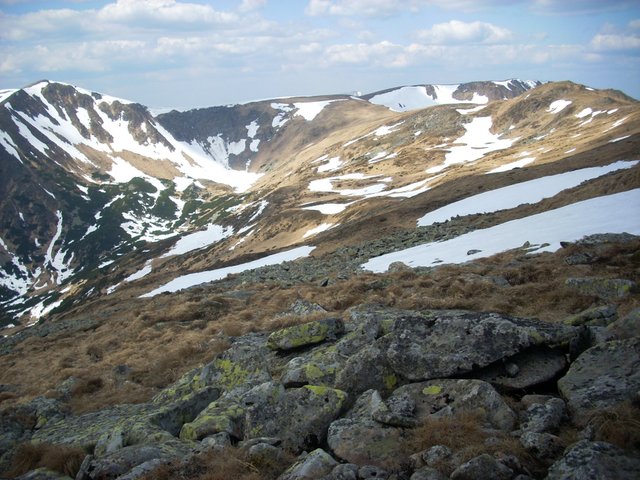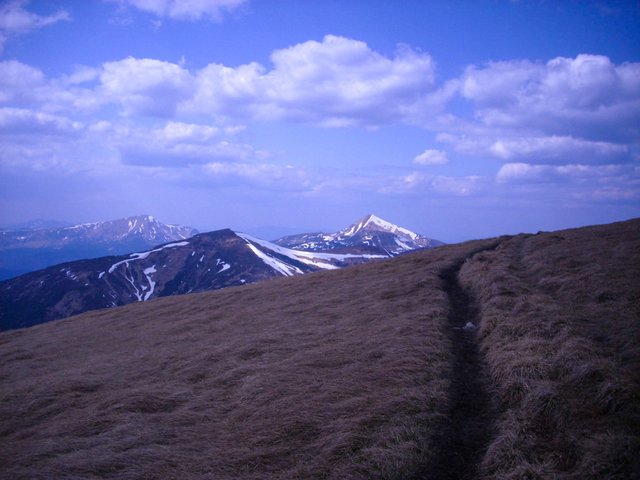 The Chornohora mountain range contains many peaks, including the highest 2 km - Hoverla (2061 m - the highest point of Ukraine), Brebeskul (2032 m), Pip Ivan (2028 m), Petros (2020 m), Gutyn Tomnatyk (2016 m) , Ribs (2010 m). We have already visited Mount Pip Ivan and have yet to climb such peaks as Brebeskul, Gutyn Tomnatic and Hoverla. In addition, the Montenegrin includes peaks as slightly below the height of 2 km, such as Mount Dzembronya.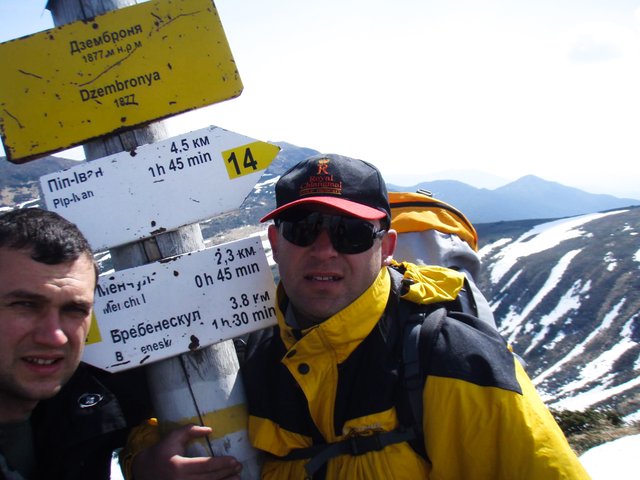 Because of such a long route, we would often pause and rest for at least 10-15 minutes. During such a halt, many of us took some interesting photos, such as a photo with a pipe against the background of distant mountains.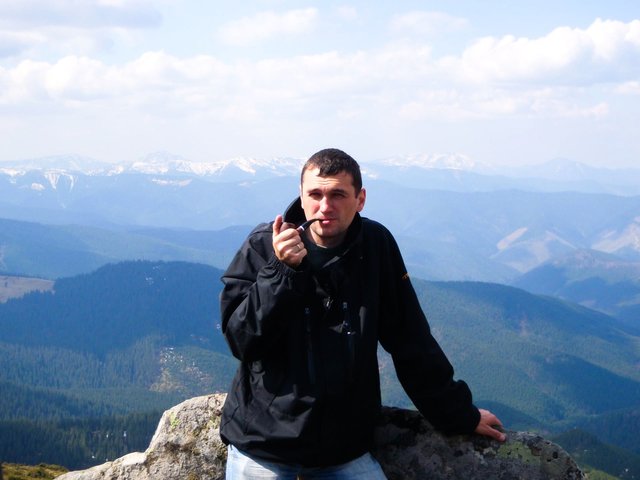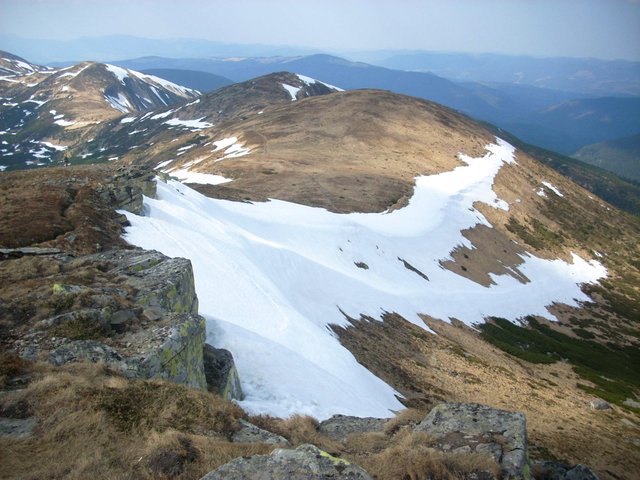 In this campaign there were many interesting things about it I'll tell you next time.
---
View this post on TravelFeed for the best experience.