Just Because I Have An Eye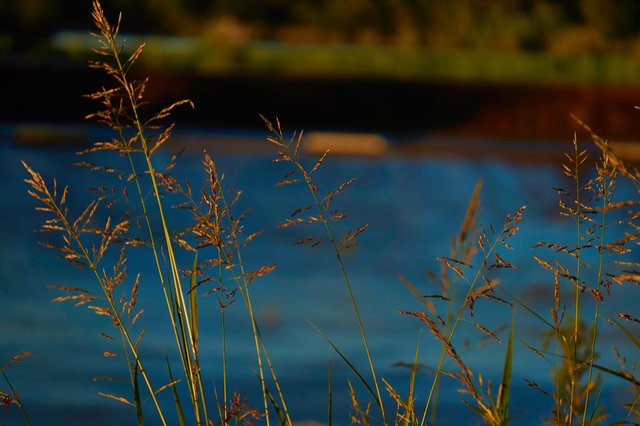 Dam at Mineral Wells State Park taken by Ren
Scott is really the photographer between the two of us. He geeks out over the cameras and their settings, while I am just trying to understand it all. I am told I have a great eye, but I just can't seem to the get the excitement that he has. This can be rather frustrating for him, I fear. At one point we were at a Texas State Park called Mineral Wells State Park just outside of Mineral Wells, Texas. He was taking photos of the dam while all I could see was the tall grass against that turquise water. When we compare shots, he had some of the prettiest dam shots and all I got was this grass photo. I think it is one of my favorites that I have taken.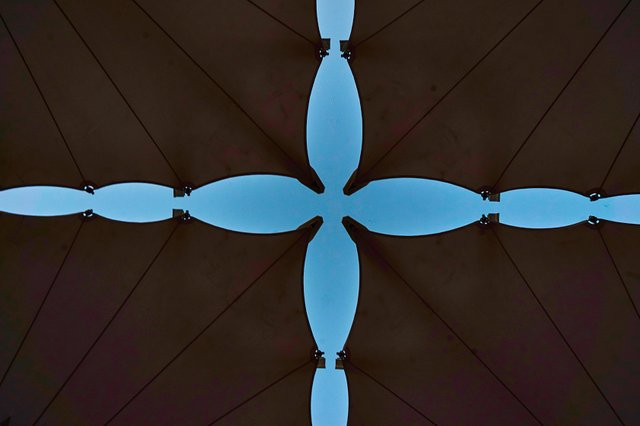 Fort Worth's Sundance Square taken by Ren
I tend to take photos of shapes, reflections, and down below shots. There is something about the dark shadows against the bright sky that just thrills me. Scott seems to prefer landscapes, but those tend to bore my eye and I don't take photos while he is snapping away. I can, however, tell him which shots he should take. It doesn't annoy him though because he uses that information to take some pretty amazing shots. He wanted to walk the Sundance Square in downtown Fort Worth and I kept getting distracted by the patio cover where we sat. It seems the photo came out rather well.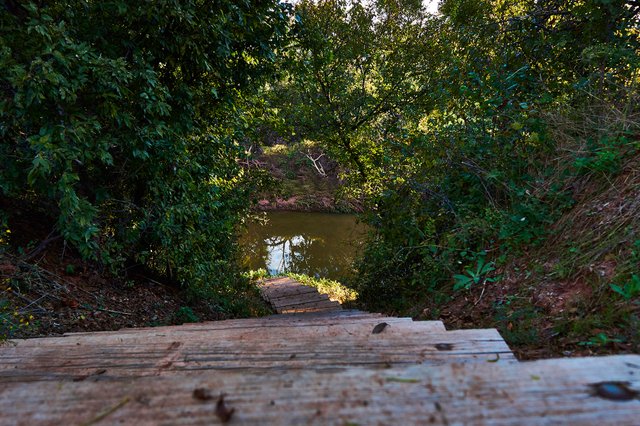 Fort Griffin State Historic Site Campground's Mill Creek Access photo taken by Ren
We visited a place that was once a fort to protect the Texas Settlers from Comanche and Apache attacks. Fort Griffin was occupied from 1860 to 1881 to assist Texas Settlers from Comanche and Apache attacks. They are a historic site today with many ruins that make amazing backdrops for photography. Scott has taken some amazing photos of the ruins agains a dark, very stary sky. While these photos are beautiful, it was the steeps down to the Mill Creek access from our campsite that caught my attention. There is something about the lush green against the red clay dirt here that just took me away to another time.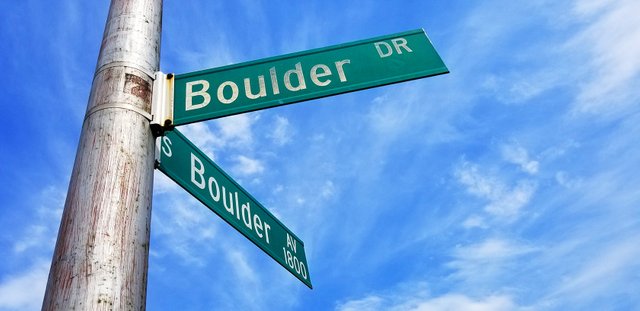 Street Sign at the Veterans Park Southern Tip taken by Ren
Tulsa is, for now, our home. We are trying to learn as much as we can about as much of it as possible to help us appreciate the place we are living in. It's just what we do every place we move to. There are so many wonderful parks in this city, we decided to see what type of photos we could get. As always, Scott was taking these amazing shots of the skyline, the statues, and the landscape. Me? I was taking obscure shots of tree limbs, flags and street signs agains the beautiful, golden-hour sunrise. This is one of those shots that just capture my imagination. Were they thinking this would someday be the perfect photo opportunity when they named these streets? Who knows, but I took the opportunity and have a great photo; if I can say so myself.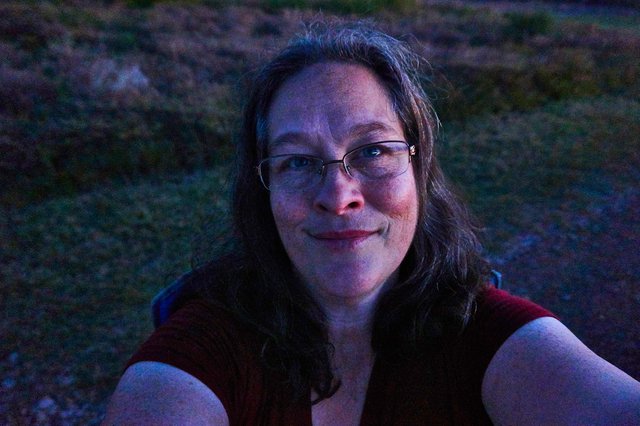 Selfie time! Me at Fort Griffin State Historic Site
I have to admit, I love taking selfies! I know some people think it is narcissistic, but I just love seeing the changes time has on me. There is just something about documenting what I am doing or who I am on that day and time. I am trying to learn to take better photos, even if this means selfies, so I am always thinking about the type of light and what the surrounding will look like. This is a good thing, really. It makes me more aware so I am paying attention to detail.
I don't take many photos with an actual camera, but when I do I try to do the best I can. The photography is more Scott's hobby, but to make it more enjoyable for him I join in. I can always tell a difference when we work together on a set of photos because he is happier and always appreciative for my input making his photos better. If that makes any sense.
Thank you all so much for taking a few moments to view my photos. I don't share my own photos often, but you all have been so encouraging I felt they would be appreciated.
Ren