When you have an entire day of touring, the heat can be a great challenge and one of my favorite sweet treat to beat the heat is delicious ice cream!
Coconut ice cream is very popular you can get it almost everywhere you go on the street of Thailand.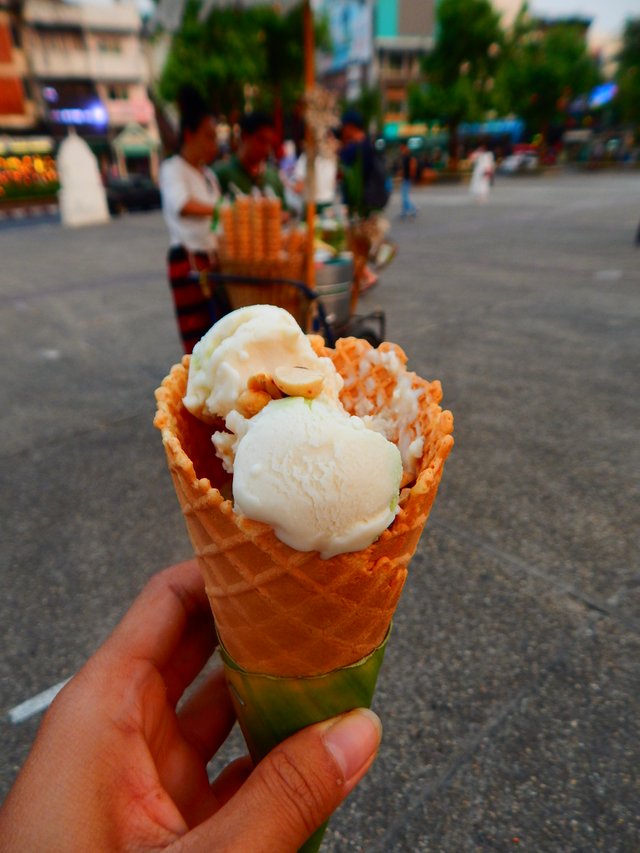 You could get it in different ways, you can have it in a coconut shell which makes your ice cream look more in photogenic in photos, but it's a hassle to walk around carrying it or you could get it in a plastic cup or a bun and my favorite is the cone because I like love having that crunchiness to it plus it tastes good.
During my visit to Chiang Mai, my partner and I did a lot of walking and we happen to pass by this lady selling coconut ice cream. I remember we just had our meal a few blocks away and it was the perfect time to grab a dessert.
Of all the coconut ice cream I've had in Thailand this one is the best I've ever had. It's got enough coconut flavor, not overly sweet and the soft grated coconut meat and some peanuts on top add a wonderful texture to the ice cream.
This one is a coconut ice cream with coconut gel, sticky rice, peanuts and chocolate syrup on top. I really enjoyed the sticky rice in it, I thought it's a clever idea to add it to the ice cream. It was good, although the first ice cream is my favorite when it comes to the flavor of the ice cream itself.
Sorry if I can't give you the address because they roam around, but just remember the lady's ice cream cart and that fancy umbrella am pretty sure you'll recognize her. lol
If you're touring in Thailand right now, have fun and eat a lot of coconut ice cream!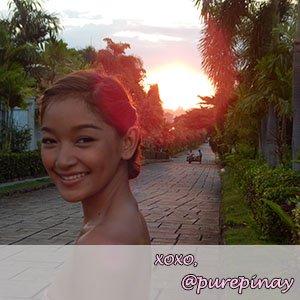 Check Out My Previous Blogs About Thailand:
Organic Cofee In Chiang Mai, Thailand
---

A Clever Illusion Of Floating Faucet In Thailand
Other Blogs: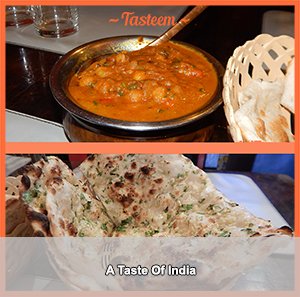 https://steemit.com/tasteem/@purepinay/tasteem-6eff7a
---

That Day When I Finally Found Good Thai Food in Pattaya!

Chatuchak, Largest Weekend Market in Thailand
---
(P. S. Do not upvote if the blog is more than seven days old)
📸 : Nikon Coolpix
🌏 : Chiang Mai, Thailand