It was the morning after our teambuilding event, so imagine me with not much sleep to go with, but for some reason, I said 'yes' to driving to the Province of Rizal to join my team for an adventure. We were to explore the beautiful Masungi Georeserve. In my mind, this was going to be just a walk in a park with us taking pictures of ourselves right next to flowers, enjoying the beautiful scenery and landscapes, and that we'll be under the shades of those lovely forest trees. Oh, I was in for a surprise! 🤣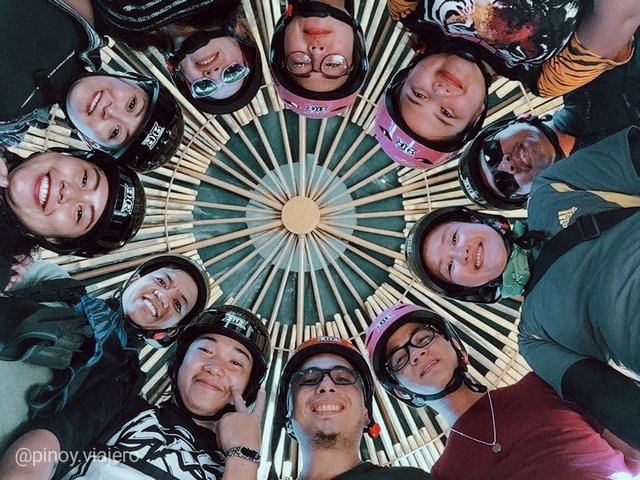 No one mentioned the more than four hours of walking, the cliff hanging, rappelling, and hanging bridges. Oh, and did I mention that there were no harnesses? So if you fell, or lose your grip, then yeah, we'll probably just pick your body at the bottom of the rocky ridge. But of course, you will not hear me complain, I am all for it, and yes, I kept on saying (praying) to conquer my fears, and for the gods and goddesses to bless me with much courage so I can finish the trek and not end up embarrasing myself. Oh, did I also mention that I have not really had anything before joining the trip? So, yes, I was hungry the entire time I was walking.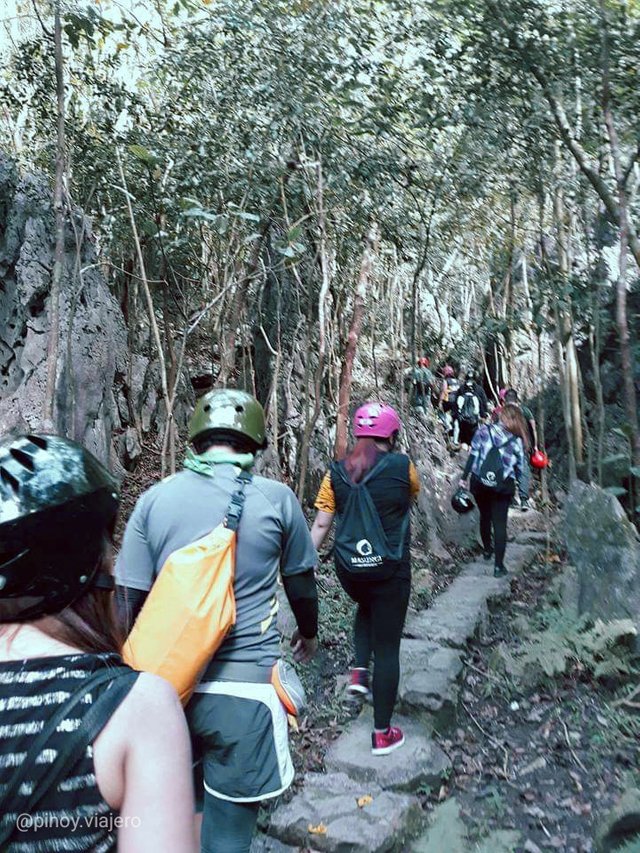 Lesson learned, to do your research before signing up for an adventure, and to freakin read and understand the fine prints.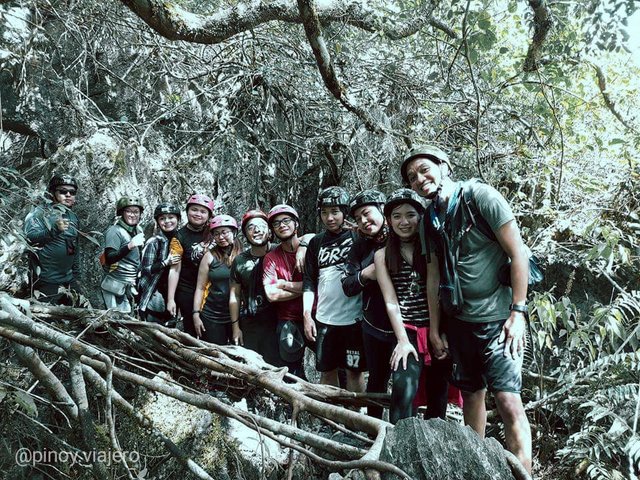 So there, welcome to Masungi Georeserve! The reservation is located in the upland area of Baras, Rizal, and is one of the privately-led conservation areas and gardens in the Philippines. Note that unlike most of the places you've probably been to, the park will only entertain private group requests for 7 to 14 guests. My friends and I chose the day trail, and paid Php 1,800 each for the conservation fee.
Our first stop was at Silungan, the holding area of the park. We were asked to leave our valuables, and were provided with drawstring backpacks for our phones and water bottles. We were also given helmets before leaving. I was too tired to listen during the Orientation so I may have missed the part where the long walks and sharp rocks were mentioned.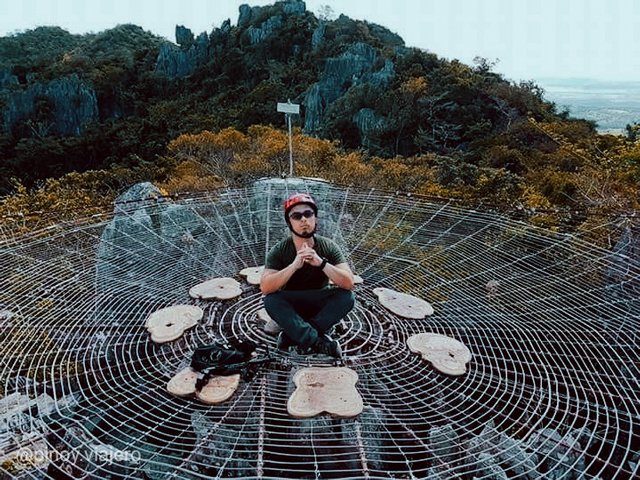 After Silungan, we walked got a spectacular view of the Laguna de Bay, which is the biggest lake in the Philippines, while standing on a web-like viewing platform.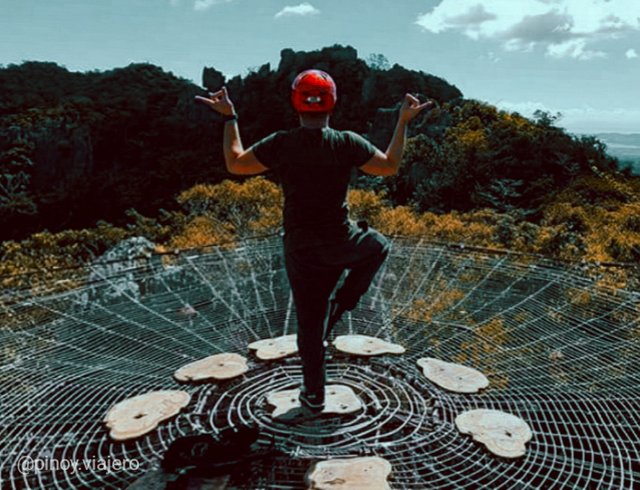 Then, we went through a cave formation they named Yungib ni Ruben or Ruben's Cave. I remember squeezing our way through this tunnel like cave, which then led us to our next stops, the summits of Tatay and Nanay, these are two peaks of natural sculpture and formation composed of several limestone rocks that are interconnected by hanging bridges, and I clearly remember rappelling next to a cliff on one of these peaks - with no harness!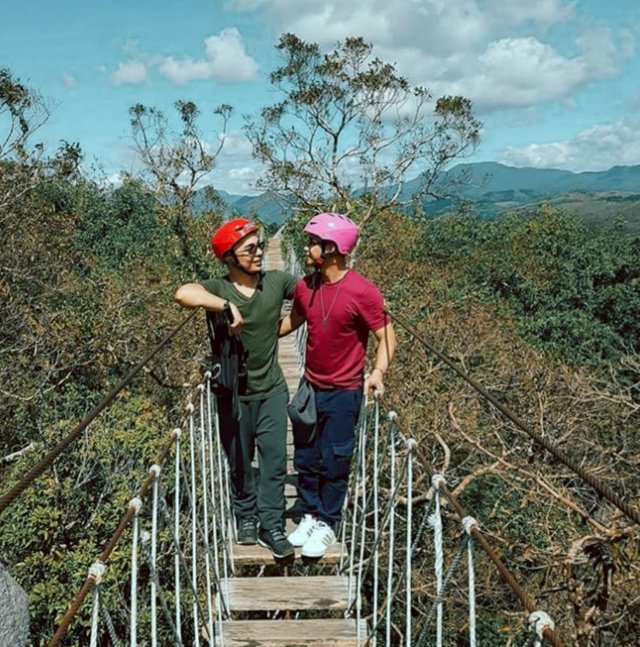 I think, I started to ask the guide if we are nearly done with the trek because he promised to feed us with light snacks as a reward for finishing the tour. Anyhow, let me continue with our story.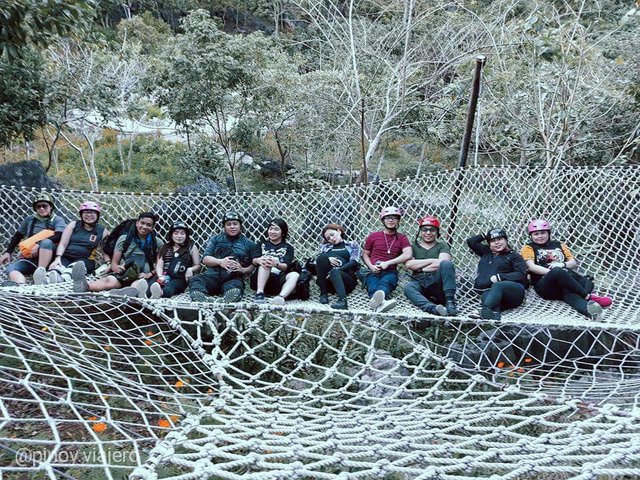 So we went to the next spots named Ditse, Patak and Duyan, and climbed down what was called Bayawak. Mind you, that was not at all an easy climb. There was the easy route where you can go through a tube like net, and there was the more difficult albeit dangerous climb which I took because I was too proud to admit that I am scared, and felt that going down the more difficult climb will make me much cooler.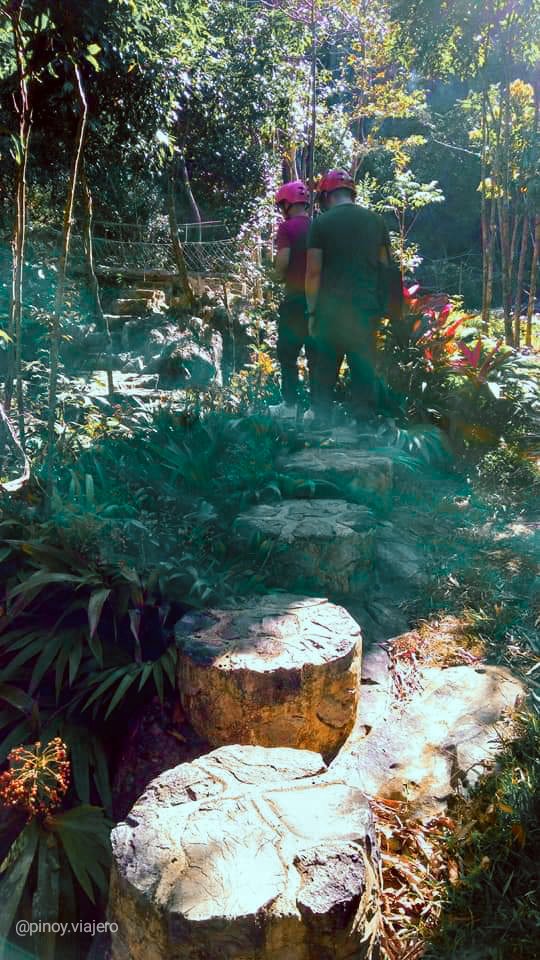 Finally, we made our way through this beautiful hanging bridge called Sawa or snake, which offered a spectacular view of a valley like area with bird baths and shed for visitors.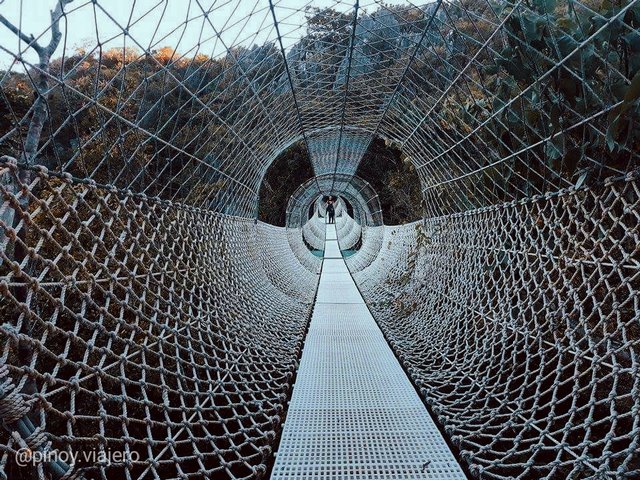 And finally, after four hours of walking, and before I turn to rage for being hungry, we got to Liwasan where we were rewarded with food! And, the sandwiches and iced tea have never tasted better. They also handed over cold towels which smelled really good for our faces. I wanted to hug them for being so nice and amazing. I was really happy after.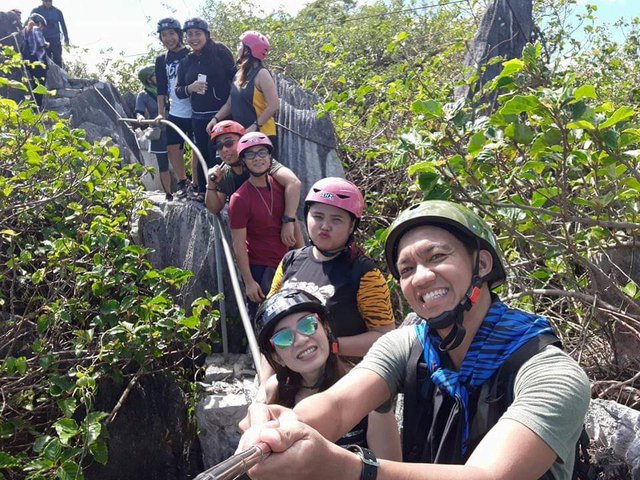 Although It was pretty tiring, the entire experience has made me fall in love with hiking, and all the craziness that goes with it - rappel, rock climbing, cliff hanging, etc. My experience with Masungi Georeserve has started it all, and in less than two years after that first trek I have conquered a total of more than 15 mountain summits in the Philippines. And it was all because I dared to join and finish the four hour trek with my partner, and friends.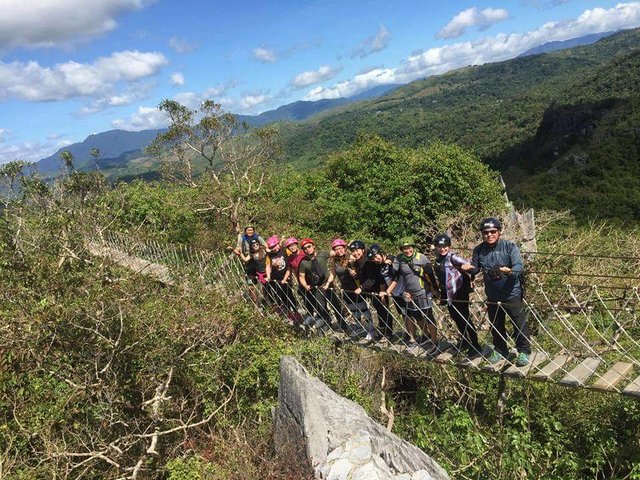 The rush I felt at the summit was just exhilarating, and the journey was worth both the money and the pain. If asked how I'll rate the overall experience, it was definitely a 5 out of 5.
---
View this post on TravelFeed for the best experience.