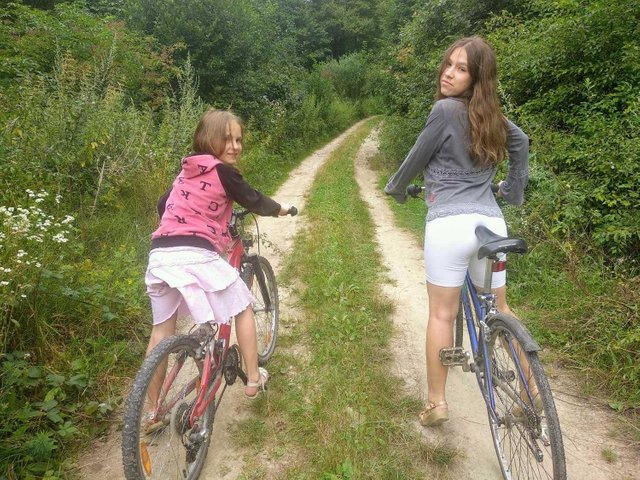 In the summer, we live in the old village of Rokytne,
located at a distance of 25 km from the city of Lviv in Ukraine, where my father comes from. The history of the village is very old and rich.
My ancestors lived in this village and they told many legends and stories. We start opposite the forest covered mountain and people say that these mountains are the small Carpathians and they lead to the Great Carpathian Mountains. It's easy to get lost in the forest even people who know the area well!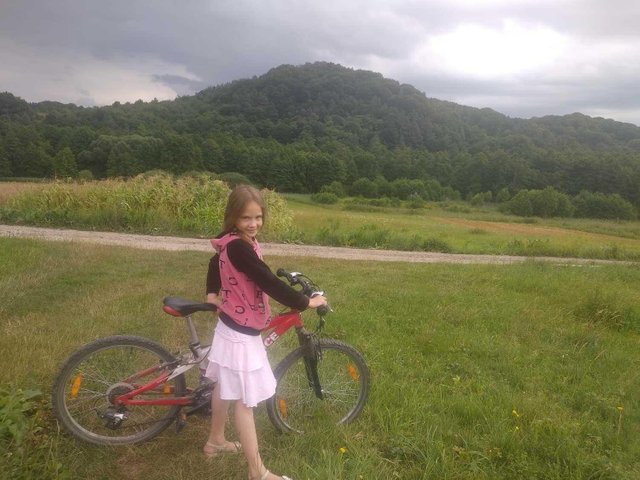 We will go to the second bank of the fast Mlynyanka River, around which are the houses of the peasants. In ancient times, the river came from the shores and there were good pastures for cows.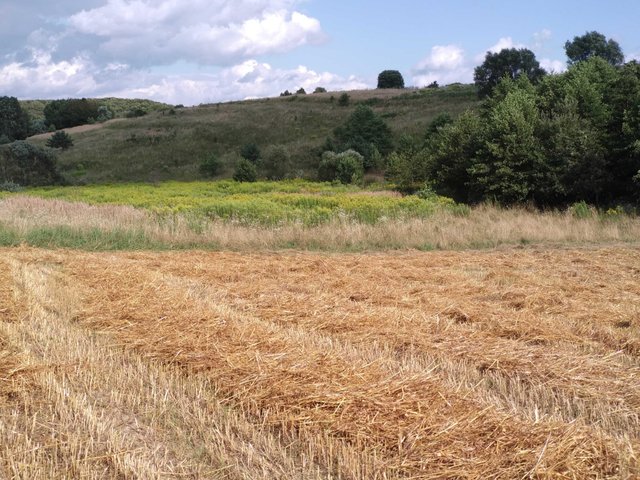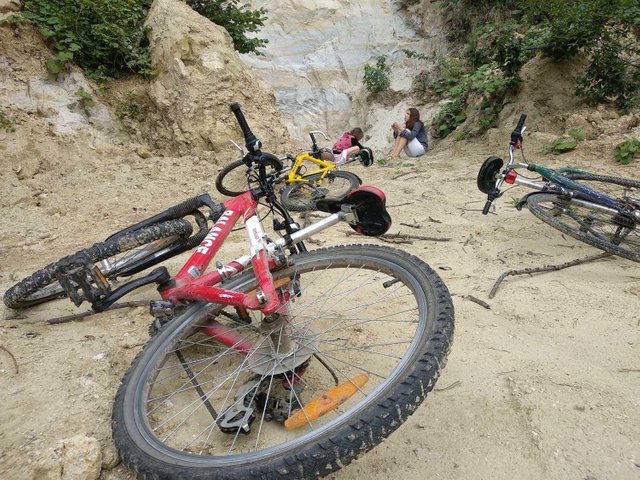 We move along a forest and river along a country road and the first stop near a small sandy quarry where we have a picnic.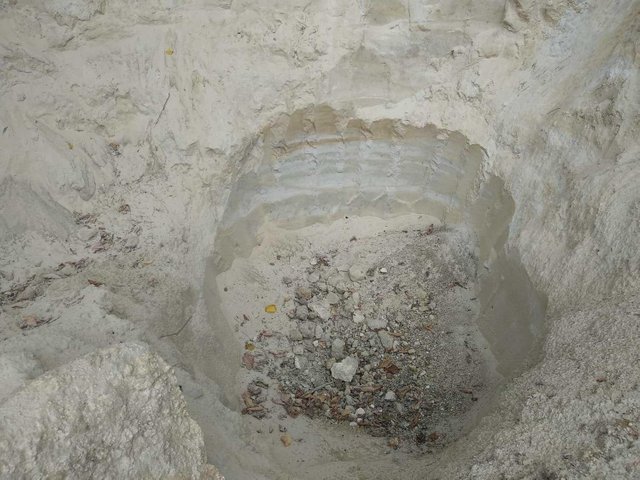 Many medicinal plants are here. Here is a rare tansy, which is a great remedy for health. And another amazing insect of green among the fragrant yellow flowers. Rokytne has great clean air and many people dream of buying land here.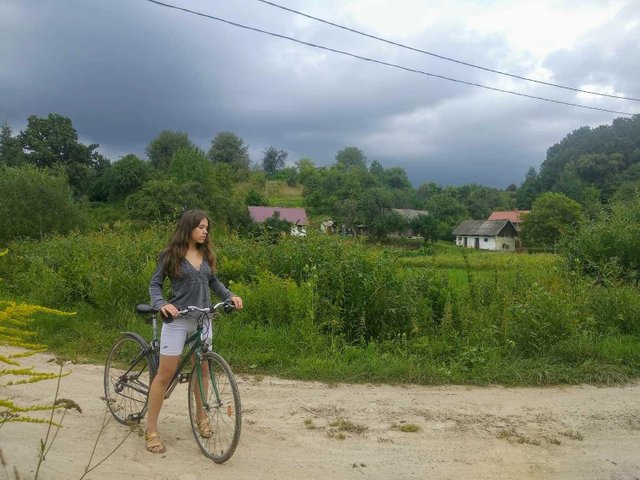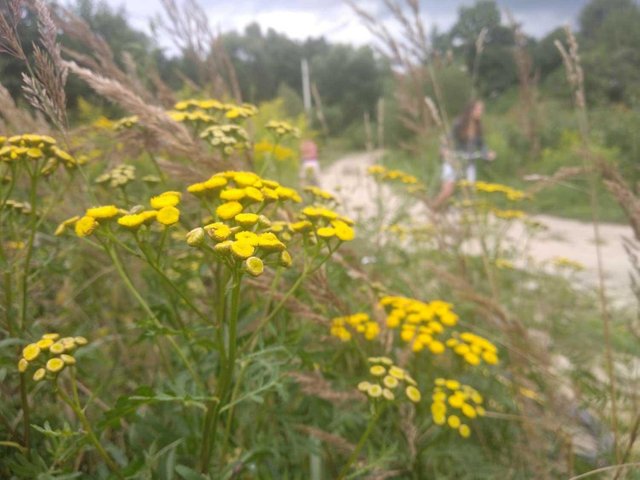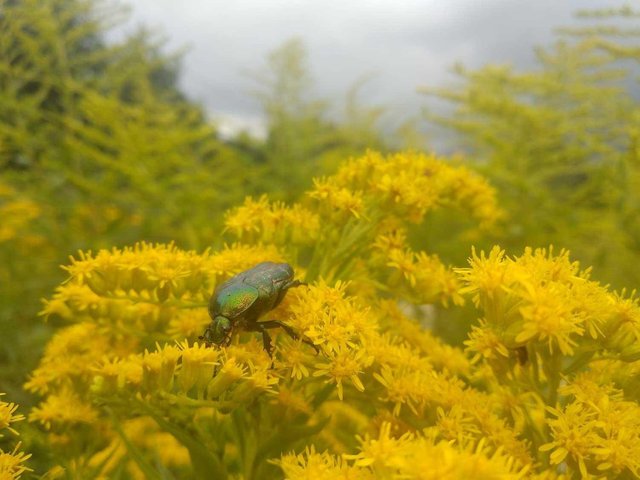 Here we see a fence made of sharp boards. This is the owner of a well-known cafe network in Lviv who bought land here and built a beautiful house on a mountain. And next to them are small old wooden houses of peasants, which are more than 100 years old.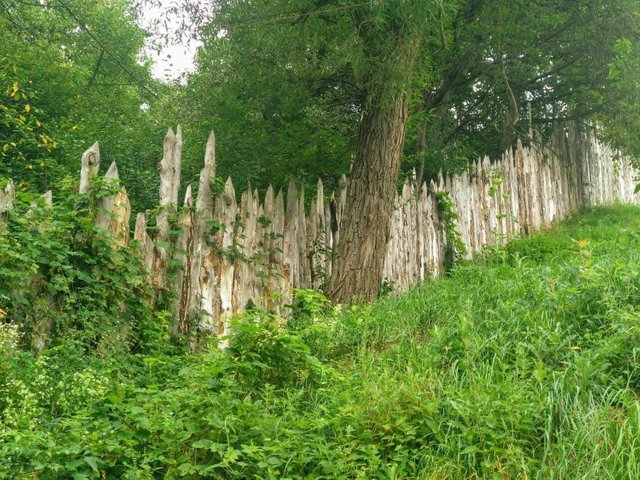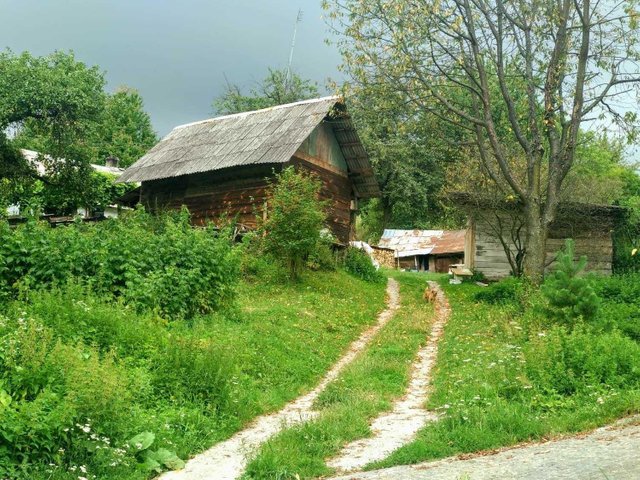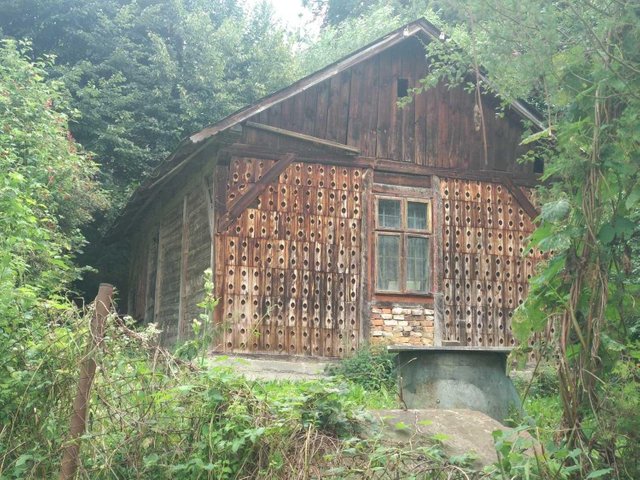 We return to the pond where the water mill used to be. My father grind grain to flour here. Now the fish are grown here and unfortunately the peasants cannot bathe here.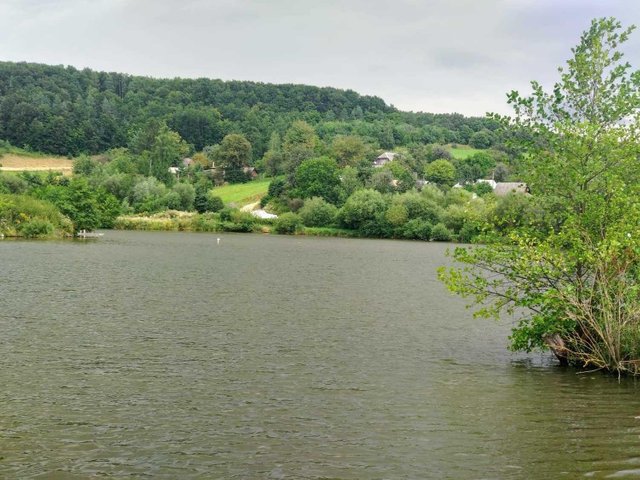 An old wooden church is visible on the hill behind the houses. My grandparents got married here and my parents go there on Sunday. I also visit there sometimes. There is good energy in this place.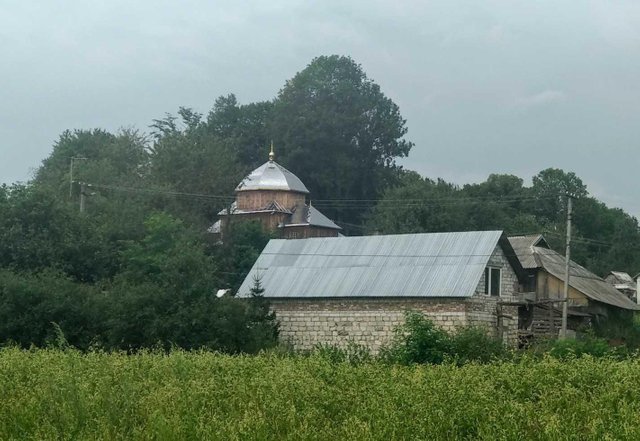 Here is my favorite place where beautiful scenery and yellow - green fields that smell like a ripe summer!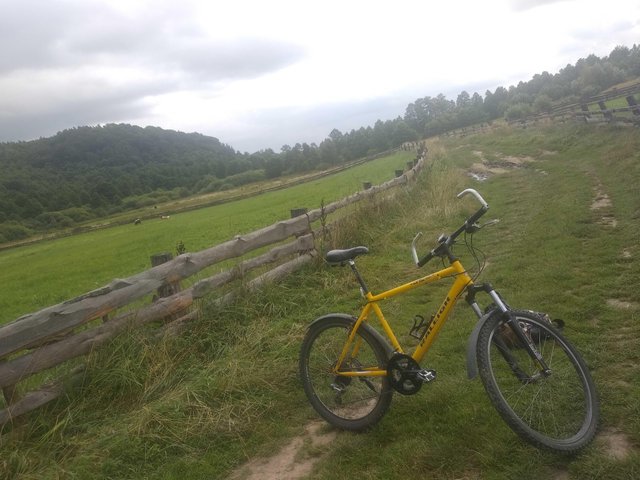 We are nearing the end of our journey. Here we saw a small spring coming out from under the ground. What a delicious water here! And in the valley below the mountain, cows graze.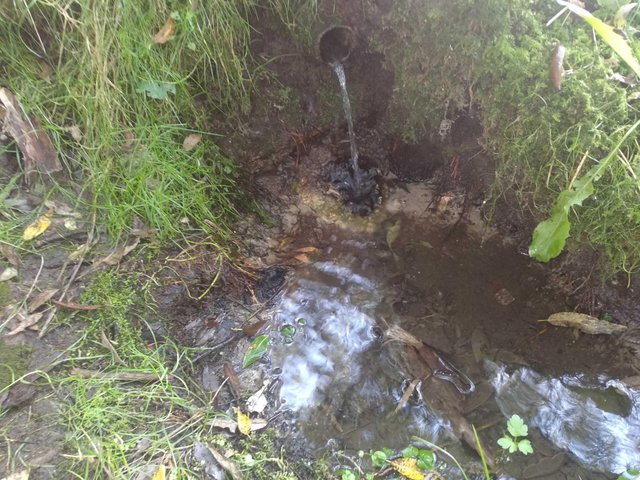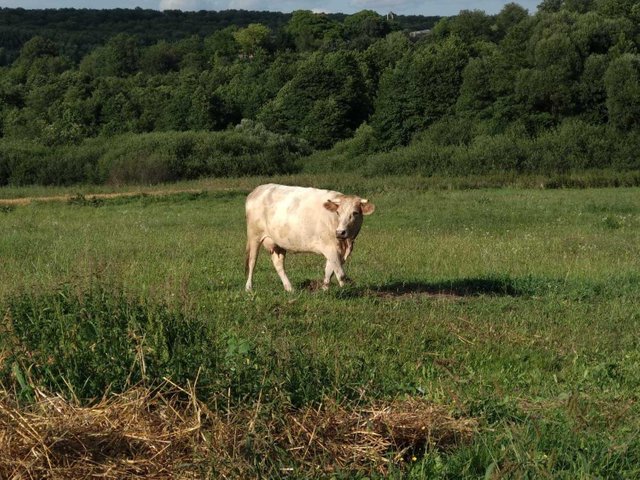 When we got back to the place of our start, the gray clouds went away and over our mountain again a beautiful blue sky! I am glad I told you about my village Rokytne, where I am filled with energy of sun, wind and sky :)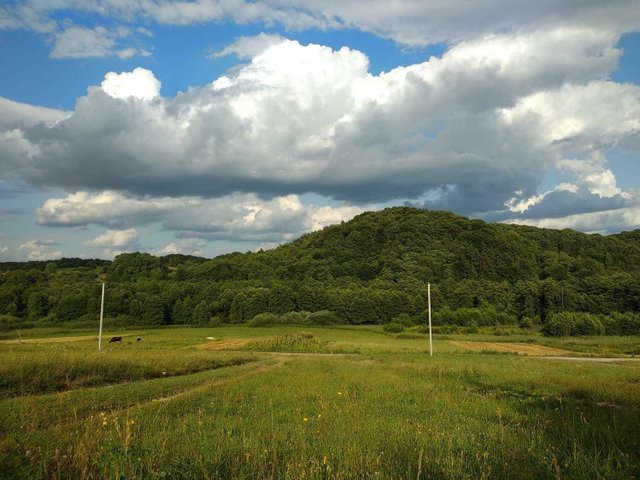 Thank you for your visit!