Dynamite Small packages. Extreme Ride4Hunger 2020
Read "Dynamite Small packages. Extreme Ride4Hunger 2020" on TravelFeed.io for the best experience
---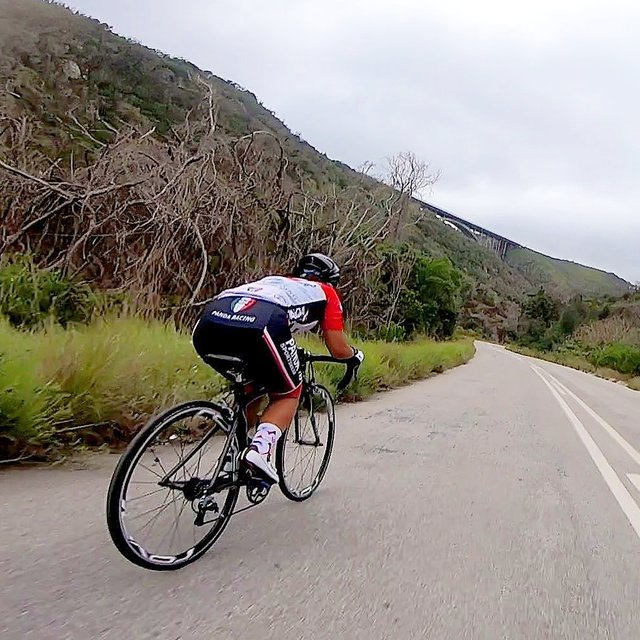 This is a short story about a tiny cyclist who has a heart of a lion and the strength and courage to go with it.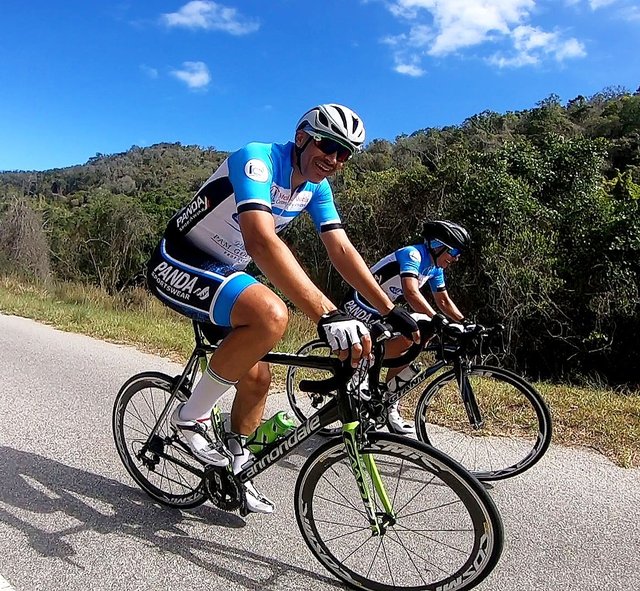 These are husband and wife friends of mine who do the Extreme Ride 4 Hunger every year. Coming up in March 2020 will be the 5th Annual Meals on Wheels Extreme Ride4Hunger Tour and they were out in Jeffrey's Bay over december doing some hill training.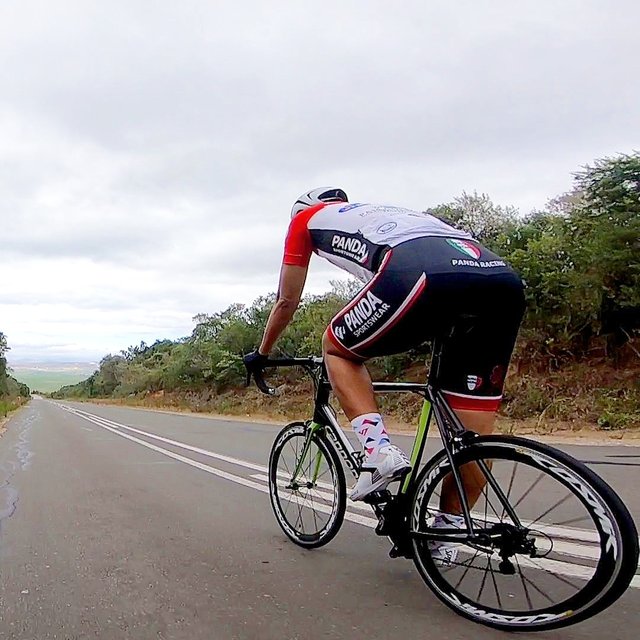 His wife who is super tiny but manages to almost out ride any of her bigger fellow tour mates who have been cycling for ages. She started out her first tour by cycling 3 months prior and finished it without getting off or taking a single break throughout the entire 1000km tour.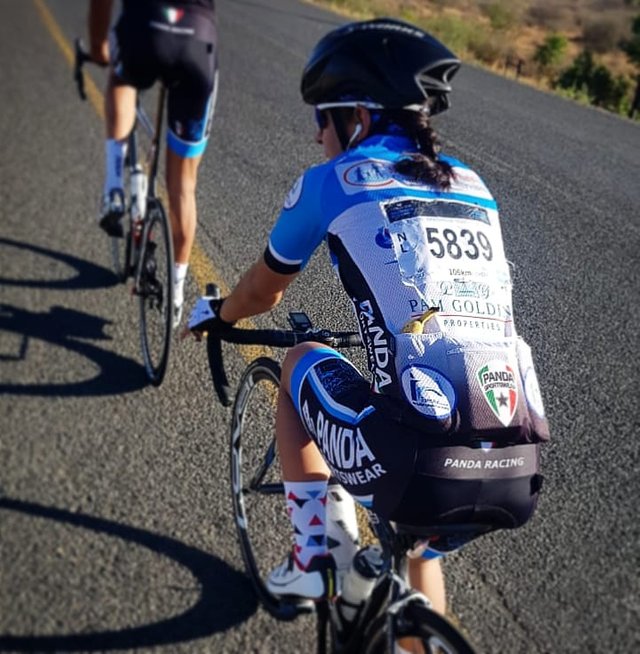 I am extremely impressed and super proud with her performance and it is inspirational and encouraging to see someone decide to take on a somewhat impossible feat and succeed above average.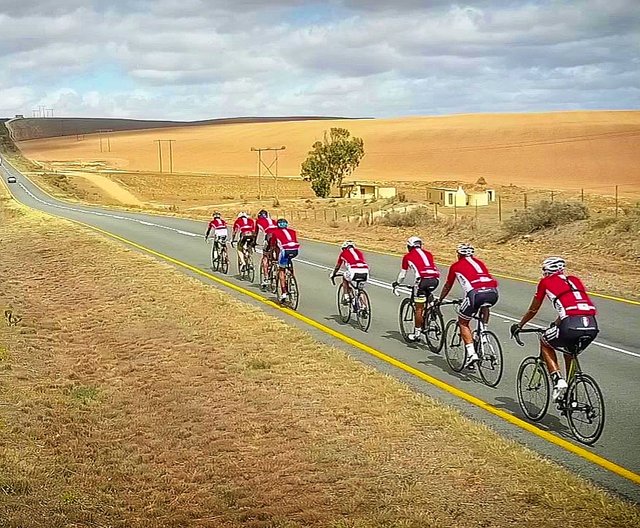 Makes me realise that nothing is impossible if you truly believe in yourself. All you have to do is decide what your goal is, plan it out and execute it with hard work and commitment.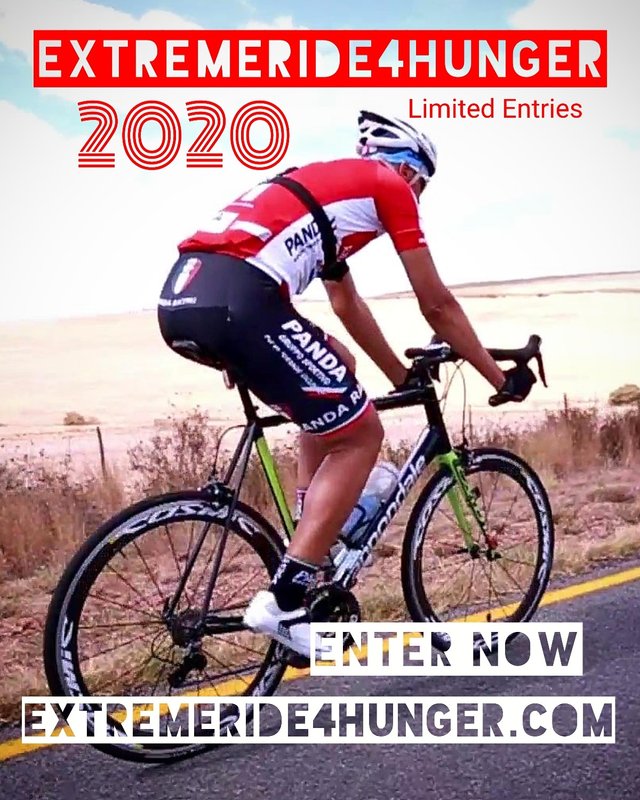 There is still time to enter into the Meals on Wheel Extreme Ride 4 Hunger Tour from 1-6 March 2020. Please visit the website for more in formation and follow on Instagram to keep up to date.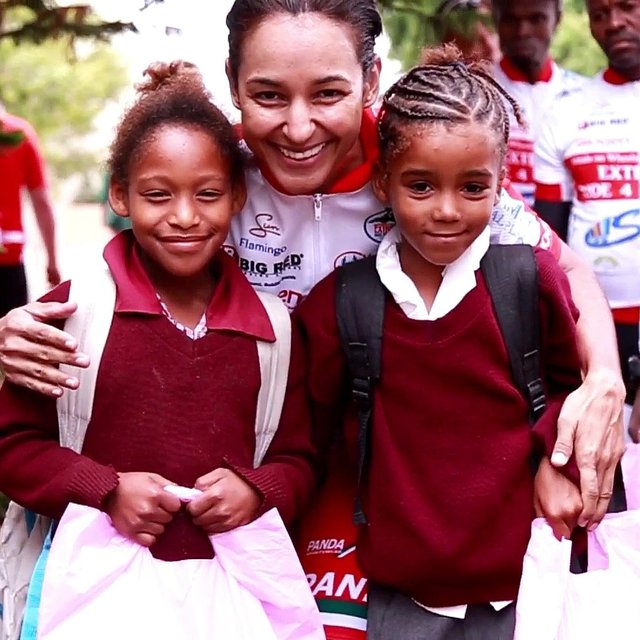 The tour offers a unique way ooportunity to see South Africa first hand and is all for a good cause. There are various ways of showing support. You can either take part as an individual or as a team or be a part of the support staff or sponsor as a company or organisation all your branding will be included on all media items and is totally tax deductible. You will receive a tax donaor certificate.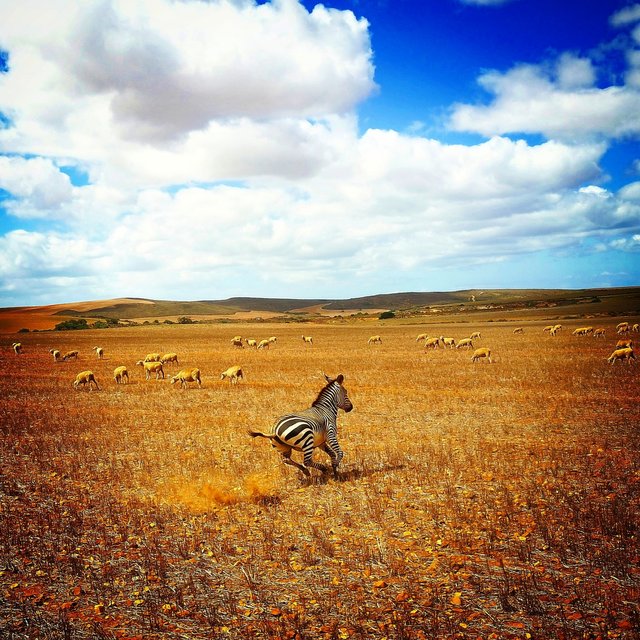 All funds raised goes to improving the lives of the less fortunate and helps to stop hunger nationally across South Africa. Please consider helping those in need by contributing to this worthy cause in whatever small way you can.
Cycle for a purpose, and be part of an experience and adventure.
Extreme Ride 4 Hunger Website
http://www.extremeride4hunger.com
*Happy Humpday everyone. Find your challenge and do it.*
![Power House Creatives _night mode.png](
https://steemitimages.com/407x271/https://cdn.steemitimages.com/DQmaiw4cFKQ3DcVEFB45qJZ7H92FL4WFmZEXPUZqthprUFT/Power%20House%20Creatives%20_night%20mode.png)
);
![](
https://cdn.steemitimages.com/DQmbAAfsh9YguTJhTi6rpvo4biihxPhqogFe5E1YJ5tzXWJ/SALogo.gif
)
**_Connecting the people of #STEEM across South Africa. #steemsa_**
[JOIN US ON DISCORD (South Africans Only)](https://discord.gg/hsHhyfK));
[JOIN US ON TWITTER](www.twitter.com/steemsa));
[JOIN US ON FACEBOOK](www.twitter.com/steemsa)
);
---
View this post on TravelFeed for the best experience.