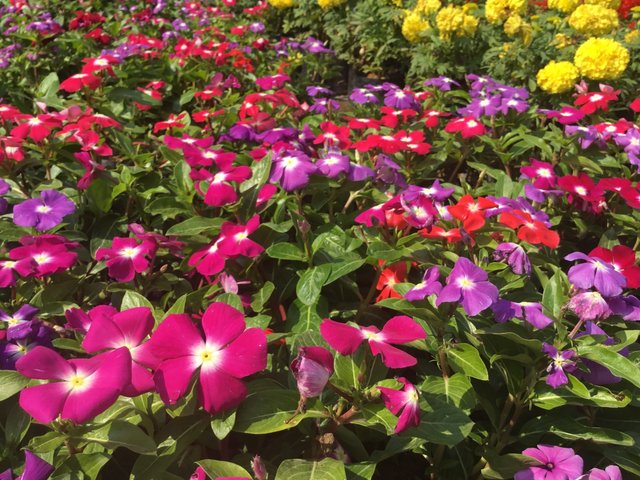 Posted via TravelFeed.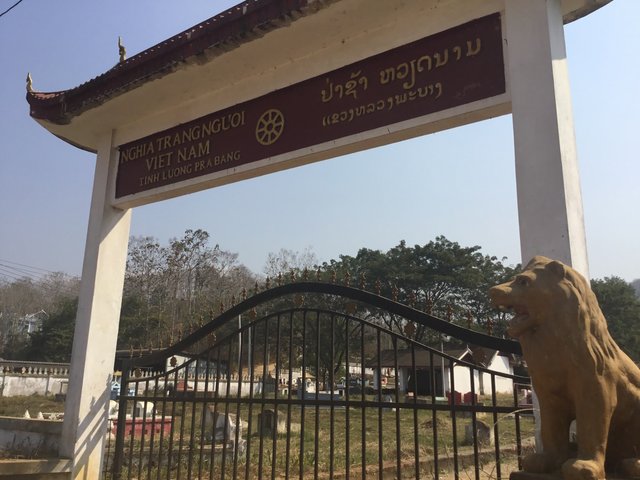 Abandon all hope ye who enter here! Vietnam is next to Laos, so it makes sense there is a Vietnamese graveyard here. Are there Mexican graveyards in America?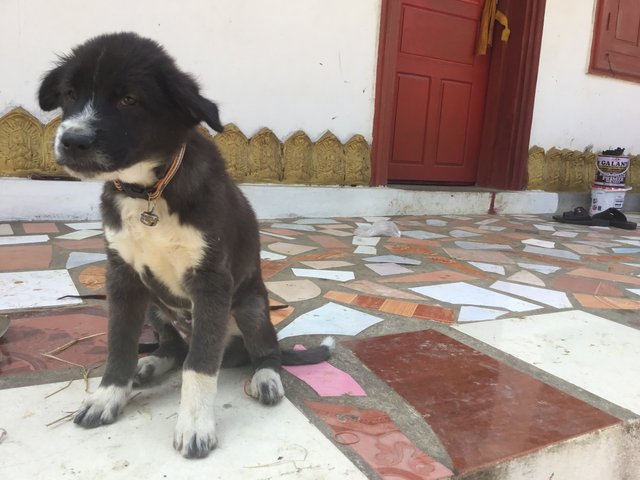 The monks are taking care of this puppy. Temples always have stray dogs and cats around because Buddhism teaches us that all life is precious. Maybe this cutie was one of the people buried here reincarnated.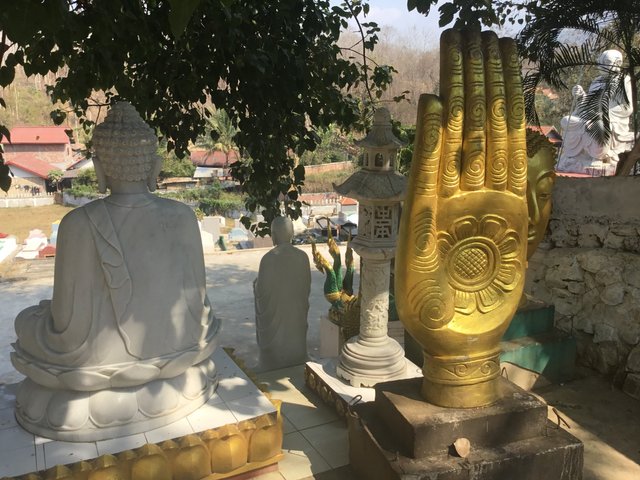 Talk to the hand. This hand is a sign that you should STOP being a sinner in Buddhist belief.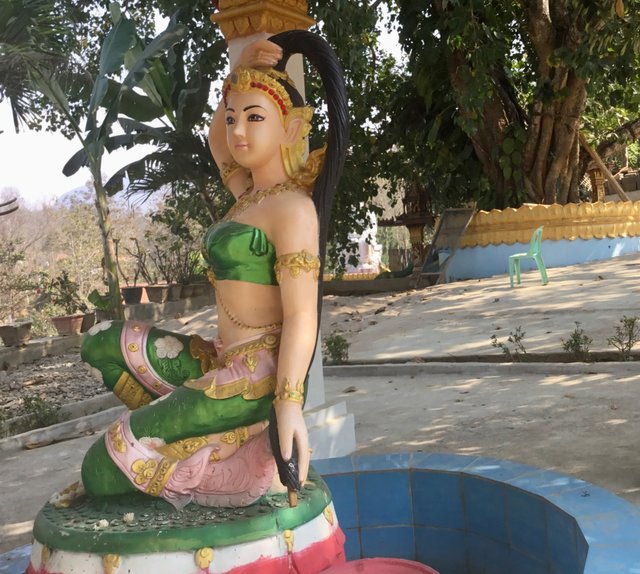 The Buddhist believe that this goddess brought life to our Earth and her long hair brings the rain. I guess Mother Earth is an attractive Asian lady.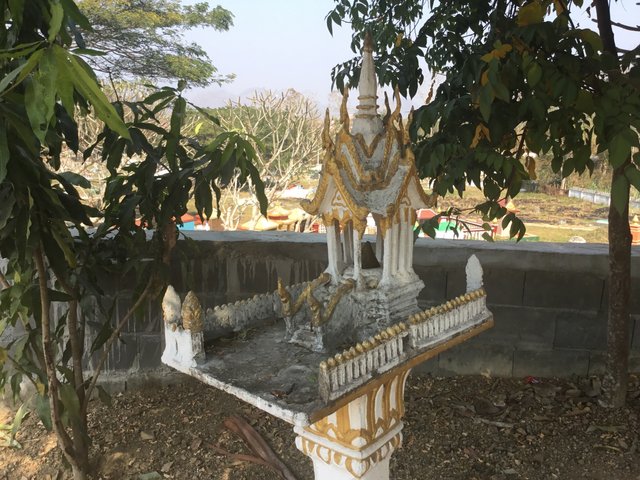 I don't know why all these ghost houses always look so neglected here. If the ghosts really do live here, I wonder if they're mad that their houses look like crap.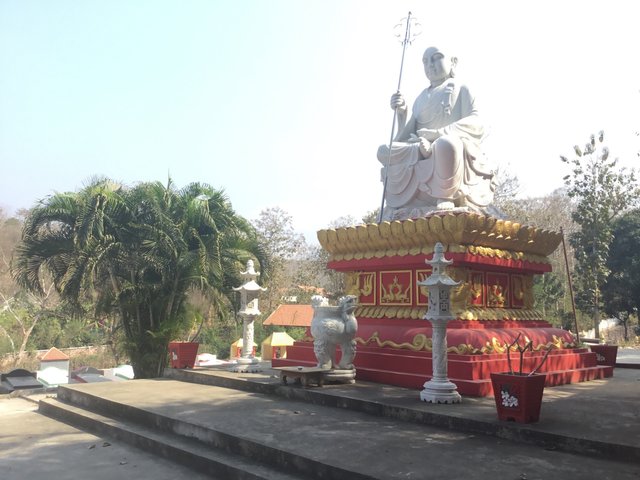 I asked some Lao people about this statue, but they said it was Chinese and they didn't know. Buddhism, like Christianity, has several different types.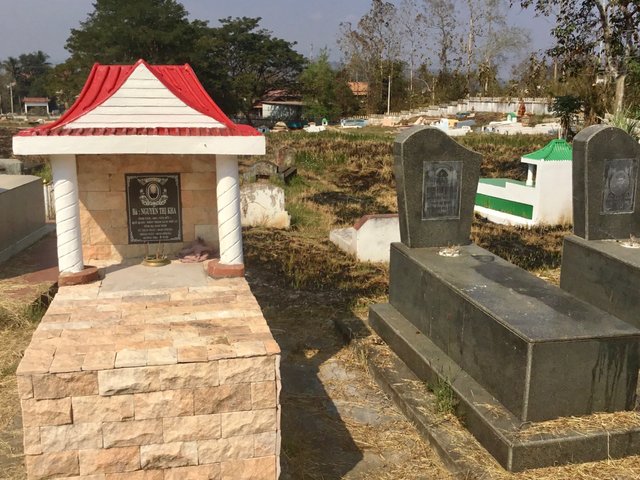 Rather than cut the grass, they just burn it here. Burnt grass seemed appropriate for a graveyard. I wish I could've been here when the fire was going. That would've made for some great shots.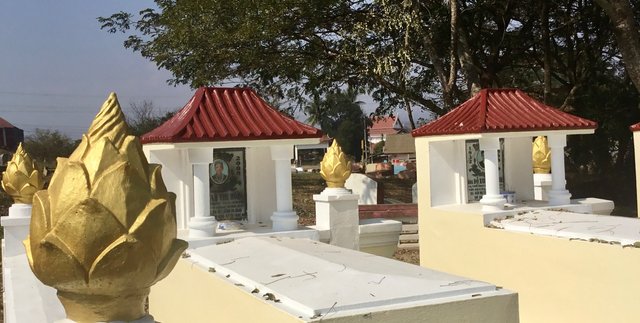 These are supposed to be lotus, but they always make me hungry for artichokes.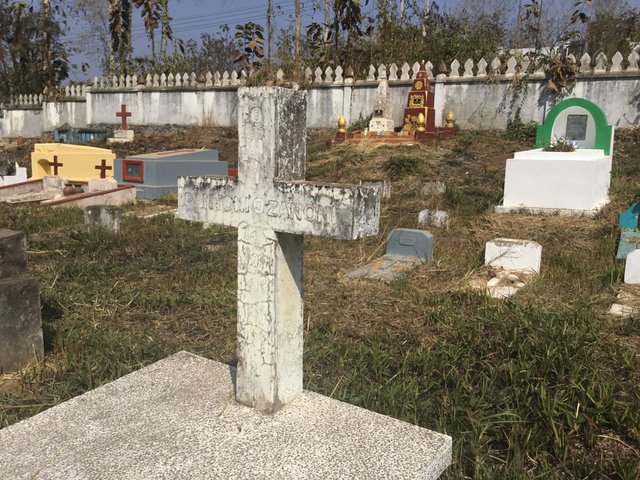 There aren't any churches and very few Christians here, but I found some today.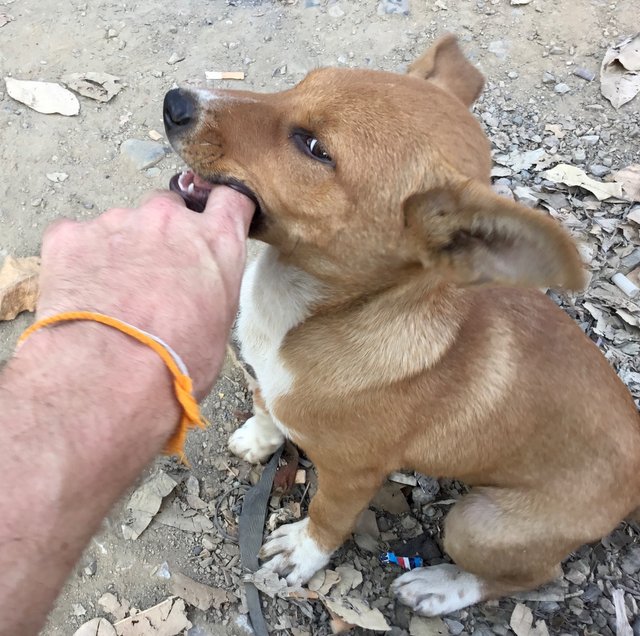 I almost lost a finger today. Dogs are so nice here. In Thailand, they bark at everybody, but people are nice to them here so they're more friendly. Happy stray dogs and little girls walking around alone at night are always good signs that you're living in a nice and safe place.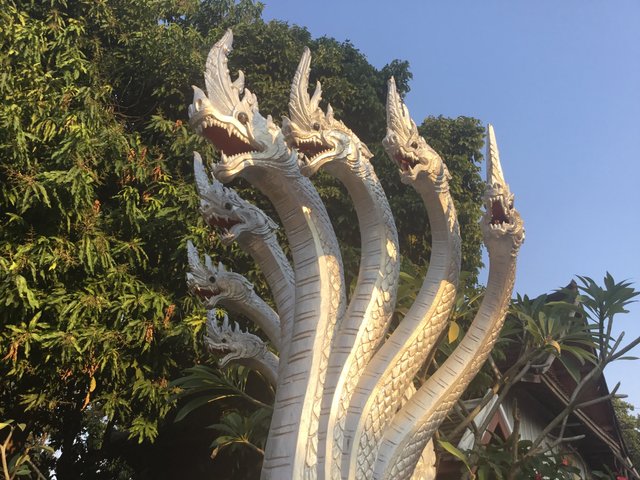 A dragon is scary enough, but one with seven heads is worse. Do you know the meaning of this?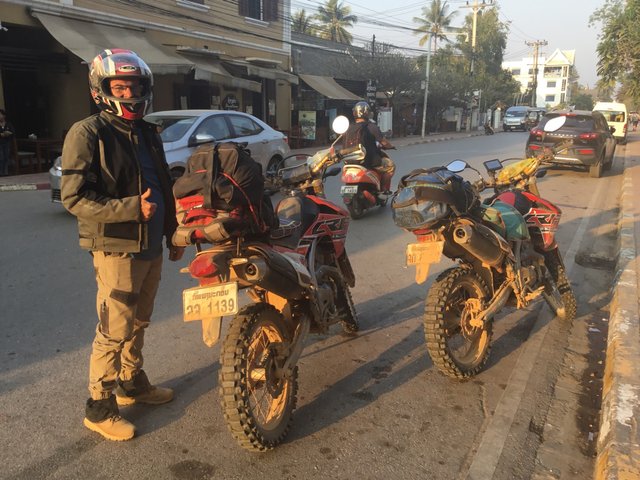 These guys were riding through Laos. I bet they have some great pictures and memories.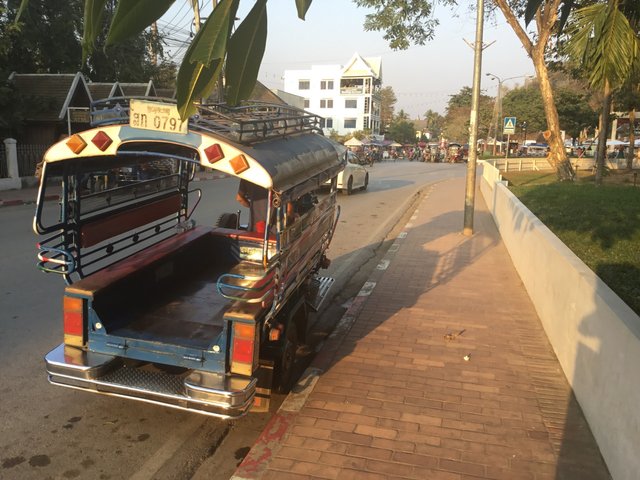 Self driving electric vehicles aren't too far away. Scenes like this will soon be a thing of the past.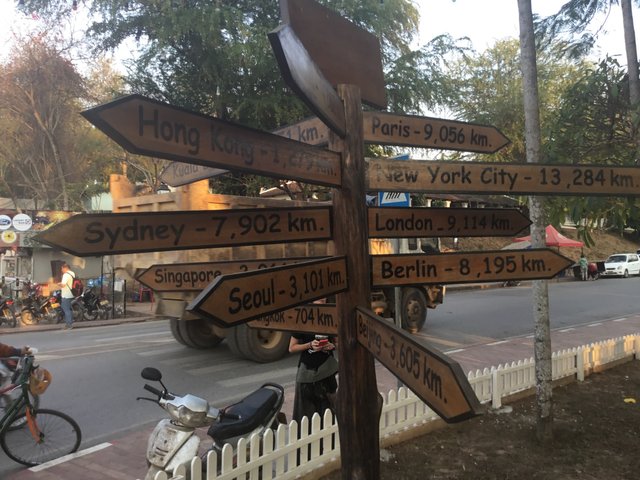 How many kilometers away is Luang Prabang from your home?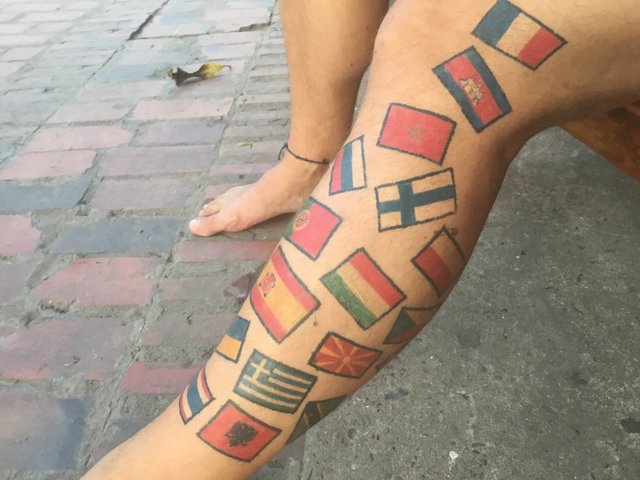 I liked how this guy had a tattoo of all the countries he's visited. Getting inked on the shin must feel wonderful.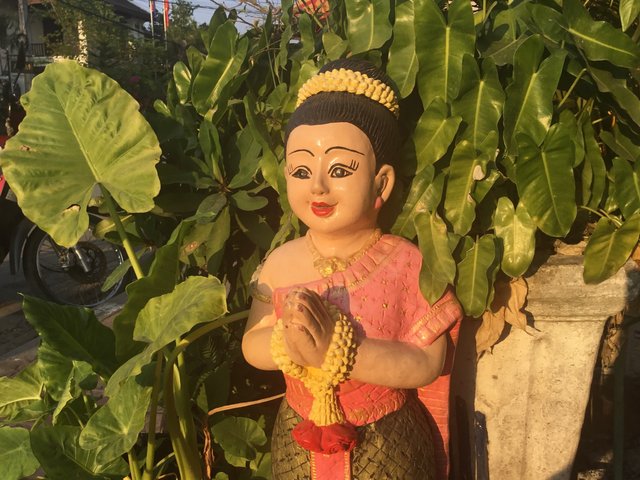 Thank you for visiting this graveyard and enjoying the Laos sunset with me today. I hope you don't end up here for many more happy years. Have a great life!
---
View this post on TravelFeed for the best experience.