Hey Steemians
I am really excited to write the last part of My first trekking Experience-24th Birthday on the hills of Chopta Tungnath, it was the most beautiful day of my life, and I wouldn't trade it for the world!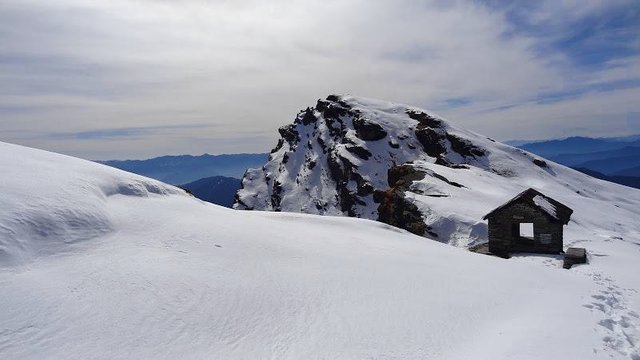 Here are my first two parts, if you would like to check the whole story.
Blog Part 1
Blog Part 2
---
Time for the last climb!!!
---
4 in the morning - the alarm goes off...
After a light breakfast of Oats, and eggs we started in the dark around 4.40 somewhere with torch lights, camera, some energy bars, water, and food ration for the day.
---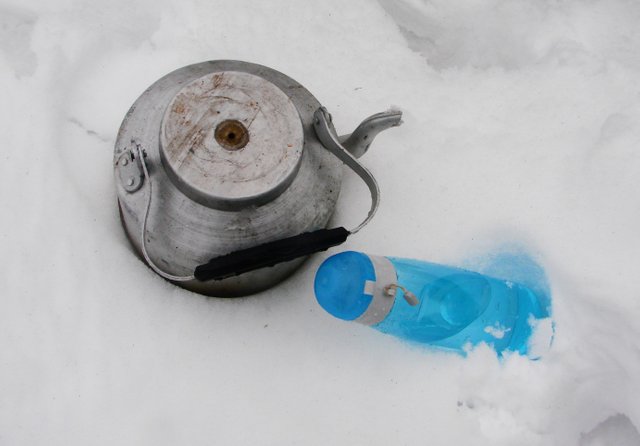 ---
It was an exciting day, though I knew it was a 6 hours long treacherous journey and then coming back the same day. But by now I was ready and not afraid. It started uphill and as soon as we started I knew it's not gonna be easy. After an hour I was absolutely getting out of breath and it seemed that it would be impossible for me to go any further. It was an effort to even take a single step, my heart was racing and my lungs screaming:
"It's so tiring, why did you come here!!! But I am not going to give up, not now. Just 10 more minutes and I will be on the top", at least that's what I kept telling myself.
---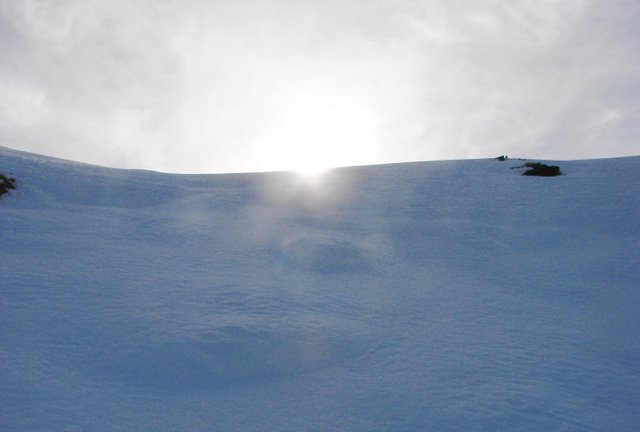 ---
"When everything feels like an uphill struggle, Just think of the view from the top."
A hut in the middle of nowhere
---
After one good hour, we found an abandoned hut and I really wanted to take a break. It looked like a small cozy tea stall and it was the perfect place to stop for a while. I wanted to just lie down for a bit, take a nap, I was thinking of all the reasons why I came here. It was minus 10 degree Celsius, I was shivering and wanted something warm.
---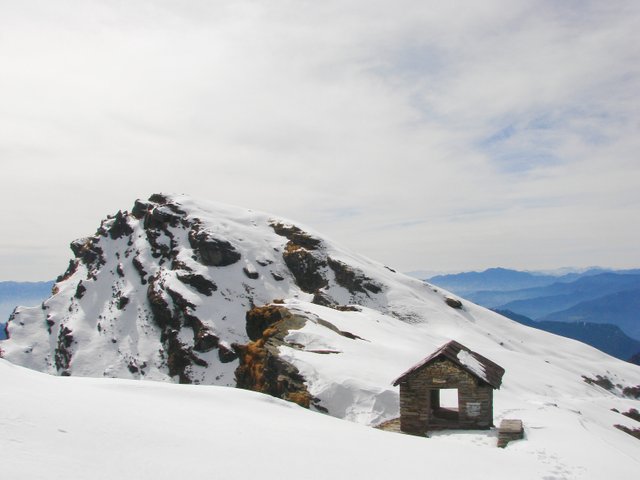 ---
Bianca was kind enough to make us some tea and share energy bars. Soon I regained some of my energy and was good to go.
The wind was getting very cold and sharp as we were gaining height and with that, the view was getting more and more beautiful. With that, I realized I had left my gloves in that hut and now my hands were freezing and becoming numb. It didn't matter what the temperature was, it was icy hell!!! But thank god, my leg warmers came to the rescue, don't know how I would have survived without them.
Every time I exposed my face to drink some water, I could feel the wind on my face, pinching and stabbing me.
The snow was fresh, deep and untouched. It took all my efforts to do that last climb, and finally, we reached Tungnath completely exhausted after what felt like ages.
The best view comes after the hardest climb.
---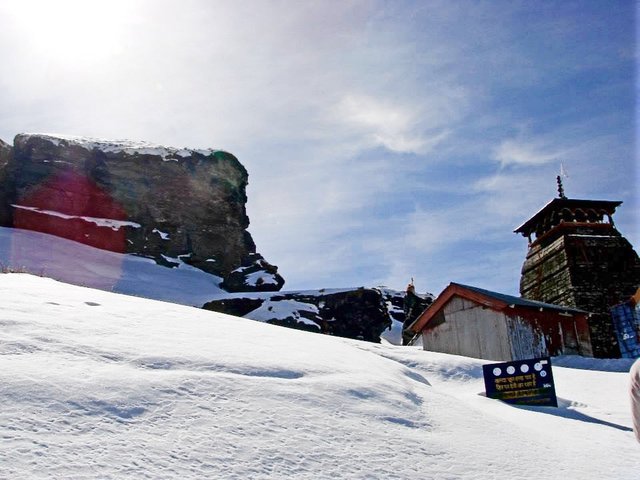 ---
It was one in the afternoon, I was standing at the highest Shiva temple in the world, Tungnath. Dressed like an onion, with my monkey cap, balaclava, and leg warmers as gloves. haha :D
Tungnath is the highest Shiva temple in the world and is the highest of the five Panch Kedar temples located in the mountain range of Tunganath in Rudraprayag district, Uttarakhand.
---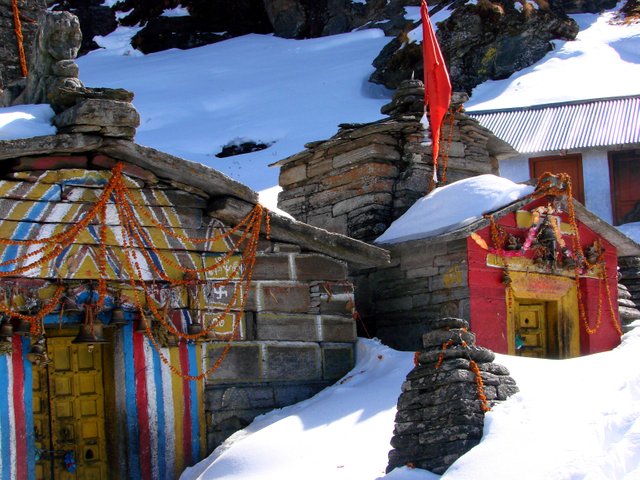 ---
I never saw anything so beautiful and peaceful before. I didn't know at the moment what to do, should I run around, take photographs, just sit quietly and live the moment, or shout at the top my voice and express my feelings.
I needed a few moments, just me, taking in everything, realizing why all the efforts were made. Everyone just stood there smiling, our eyes met a few times and we knew what the other was feeling, Wow - this is the most beautiful view I have seen in nature.
---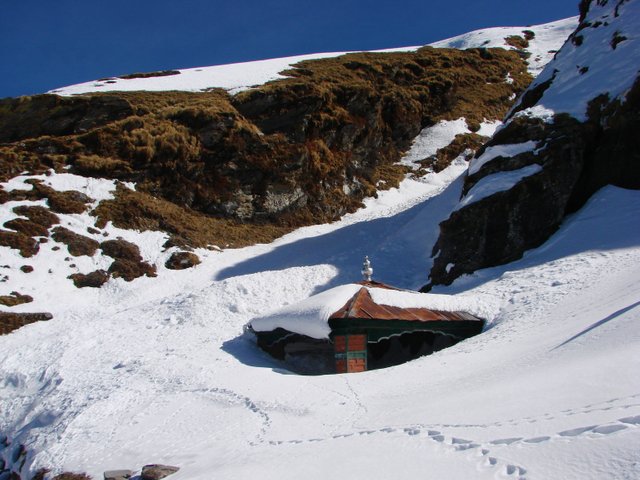 ---
The whole place as far as I saw looked like a thick carpet of snow. The temple was almost covered in snow, the sky was clear blue like the one in postcards. I remember telling Shweta this is what one should take efforts for, nothing else matters if you can achieve this peace. And she laughed it off saying "Swati Baba ki Jai!!"
---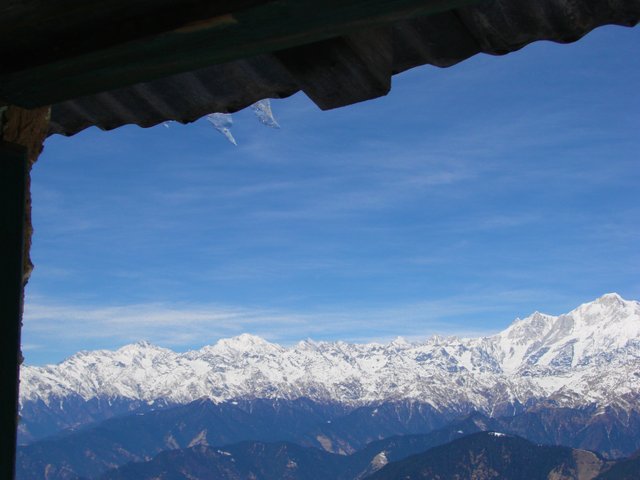 I can live here forever. Make my own Frozen Castle
---
On the top at 3100 meters, our cold mitten hands wrapped around Maggie and tea was something to give us warmth for the cold day and nothing could beat that.
---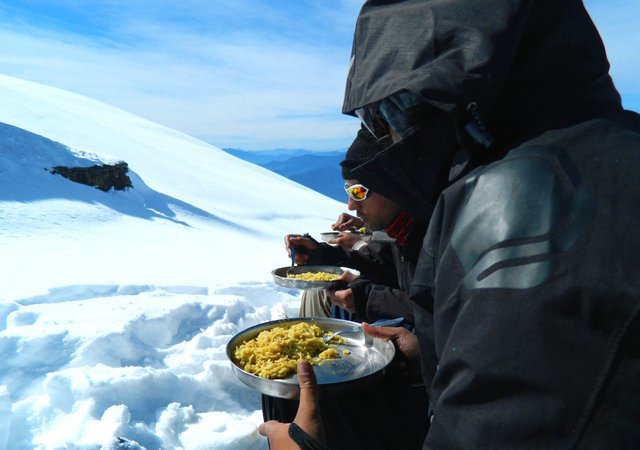 It wasn't easy, but it was worth it!
---
Freezing butts ;)
We started descending or rather sliding on the slopes with our butts freezing. But it was so much fun that we couldn't stop ourselves to act like kids once again.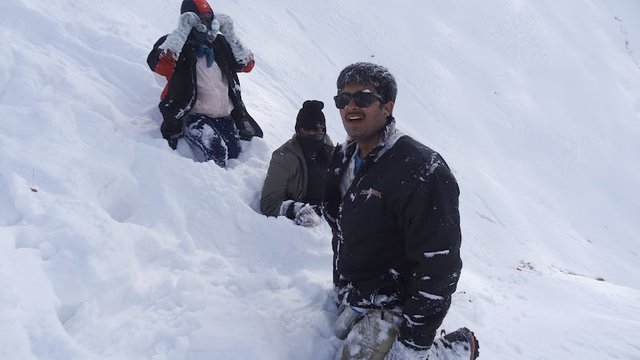 ---
Though Shweta lost her shoe in the snow while coming down on the slope and she had to bear the cold for half an hour while we all dug and searched for her lost shoe. This could have been risky, but all turned out well.
---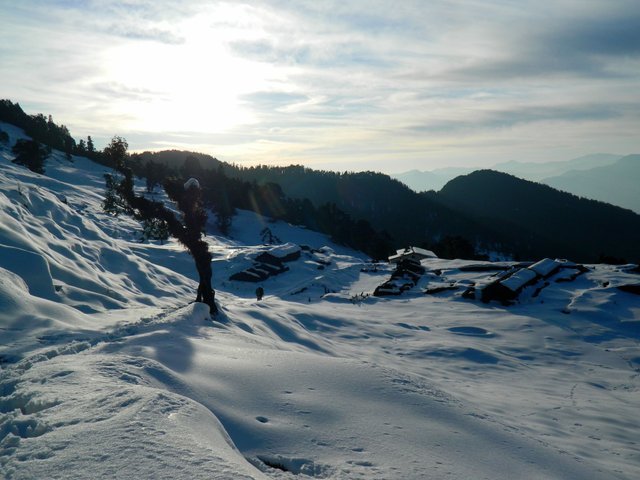 ---
It took us around 2 and a half hours to reach Duggabitta where we had some cookies and soup and started descending again to Chopta which was another 3 hours or so. The rest of the walk down was easy and we reached back to our destination completely tired though content and happy.
---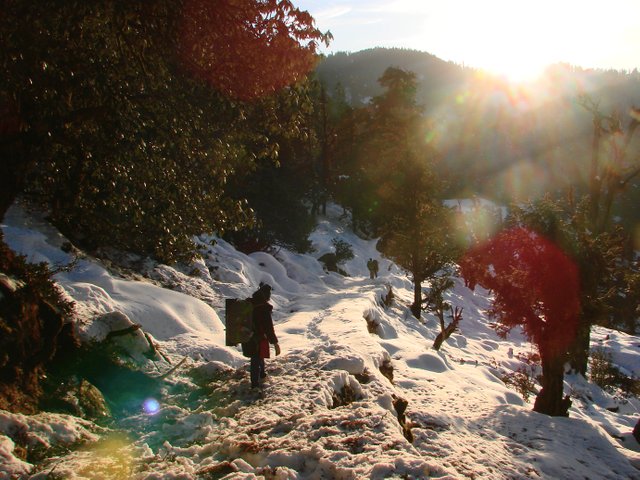 ---
This time we walked on our own being alone with nature. There is no better feeling than enjoying a beautiful view while walking through nature. I was thinking "This is it and back to the office in two days". But it was the best part of the journey for me. I knew I will be coming back for more!
While Walking alone. ...
---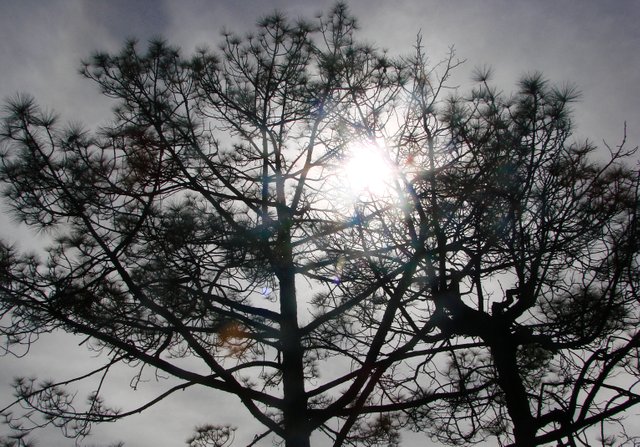 ---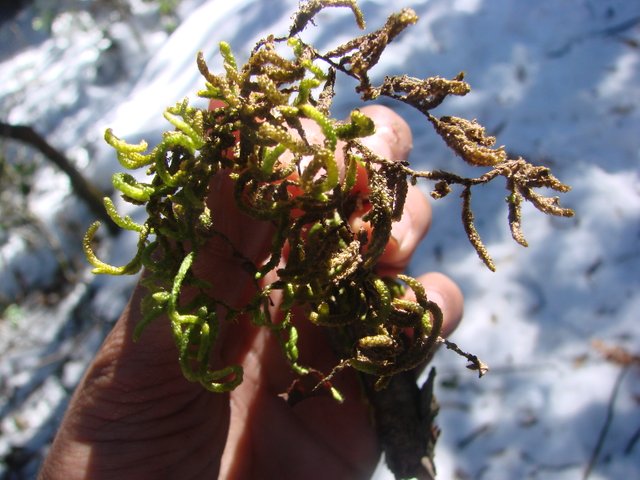 ---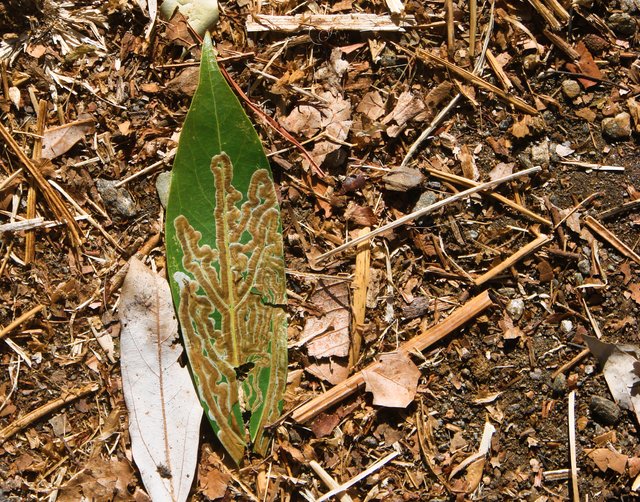 ---
Birthday Celebrations!😍
Back at Chopta, we made out tents close to the snow and slept early after dinner. At around midnight, I heard some noises. I thought it was someone out to pee or something. But soon Shweta woke me up and asked me to check outside if anything is wrong. I was half sleepy and half willing to step outside in that super cold weather and to my surprise, I opened my tent and there was everyone from the group with a cake. UNBELIEVABLE!!! I was super happy and never expected such a beautiful surprise in a place like heaven. I totally loved that day! I wish it never ended and I wasn't getting any older. I can't imagine the energy and efforts put in that cold to make a cake specially for me, but I loved it!! Who wouldn't!!
---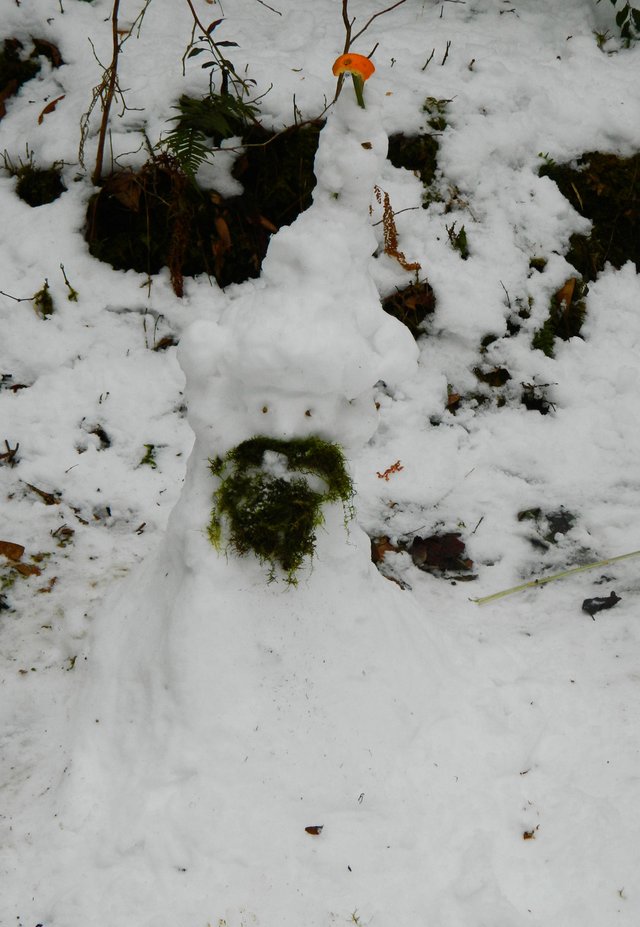 One Happy Snow-woman
---
After filling our bellies with the most delicious cake we went back to sleep as we had a long drive the next day to Rishikesh which ended my trek with beautiful memories.
---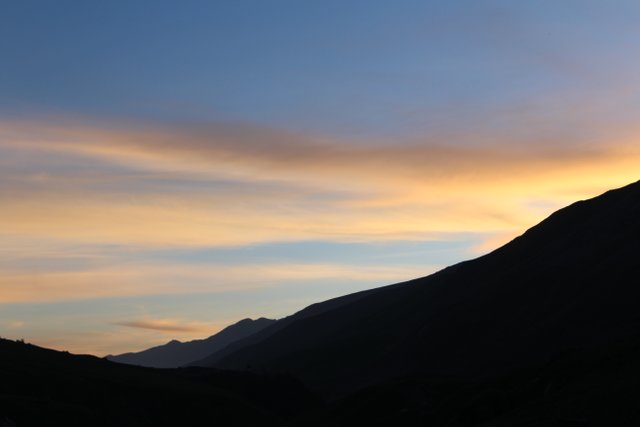 ---
This was my first trekking experience—magical, intoxicating, breaking me free and giving me a trekking bug for life!
---
"Hiking is a bit like life
The journey only requires you to put one foot in front of the other…again and again and again.
And if you allow yourself the opportunity to be present throughout the entirety of the trek,
you will witness beauty every step of the way,
not just at the summit"
---
I hope you enjoyed reading my post and I am grateful for every Upvote, Resteem, and Comment. Until next time! 😍

All photos and content by @itravelarts
Love. Swati ❤️