"It would be very interesting to hear your thoughts and reflections about the times you endure the journey alone, as well as the things one is bound to learn about one self through such endeavours 😊" -@abigail-dantes
As the psychology geek @abigail-dantes is, she came up with the brilliant idea of asking the question as I quoted upon. Which came from the Previous post where I talked about how it feels like to travel with a partner. But before that particular trip, I have only been cycling alone on the two other major trips that together made me reach up to about 12.000km.
I will be attempting here to reflect on my emotions and behavior in this journey alone, quite unfiltered and personal if you will. Hopefully, this story will make people understand what it really was like for me to go through this journey with no one but myself.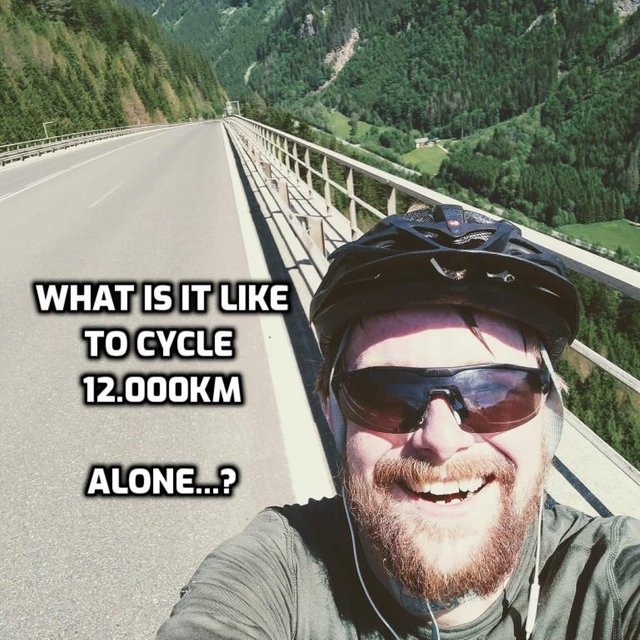 ---
In the beginning, my brain started acting as a broken portable radio station for music, the problem was I had no way of turning it off and it kept repeating the 5 same songs.
---
I still remember the first days when cycling through Germany. It was so early in the season that even snow appeared one of the days. Not many people would be spending their time outside, especially not in the countryside. This also meant that it was probably some of my loneliest times I have had on my whole trip.
Because of this, the time I spend inside Germany was pretty much on my own. To be honest, I also had no idea how exactly to approach people. Because how exactly do you do that? how do you just walk up to a person and start a conversation? I had no idea how socially awkward I was before I started this trip.
So most of the time, I would be by myself all the way through Germany (trust me, that is a huge country to bike through when it's my first time ever cycling anywhere).
Since I was so smart not to have brought any music or e-books along the way my mind started to be the only entertainment I would have.
So as I was biking through the endless fields of Germany in rain and hail and with not a person in sight... my mind started to sing, and oh boy, did it sing.
"Country ROOOOAAADS, take me HOOOOMEEE
To the plaaaaaaace I belooooooong
West Virginia, mountain mama
Take me home, country roads!"
"I'm turning my head, up and down, turning, turning turning AROOOOUND!
And all I can see is just another lemon tree"
"You are the one that I want, UH UHH UHHHHH HONEY!
My brilliant mind usually switched between just a handful of songs and it started to drive me absolutely mad. It was my only weapon to fight the boredom yet, it felt like some greater being had cursed me with this internal loop of songs that mostly would switch every 30 seconds because, well, I never really knew too much of the lyrics. Mostly I would just mumble my way through the songs.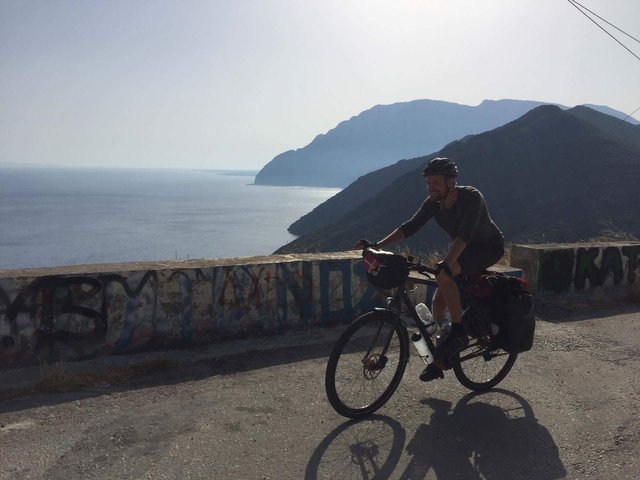 ---
When the "5-song Radio" was off, usually it would be because I was having conversations with myself... My weakness talking if you will.
---
I started talking to myself, a lot. Sometimes I would talk about the more innocent stuff as how shitty the weather is and how unfair the world is to me not giving me any sunshine or not enough downhills.
But sometimes those innocent thoughts just kept growing... how I should rather have stayed at home and enjoy partying with my friends or why I was so stupid not to stay with the girl I was in love with.
Eventually, I would start plotting my escape from this commitment of a trip I so happily had jumped into. This was usually done by imagining conversations in my head, finding excuses on how I would tell my sisters, parents or friends that I had no choice but to stop the trip:
"I really wanted to continue but my knee was too damaged."
that was a classic on early on, which, to some degree would be true since I did, in fact, have to drag my bike for almost a week, my knee simply hurt too much to cycle. I gotta be honest this part of the trip was the hardest part and that was despite the terrain was pretty much just flat compared to the future mountains I would have to go ever later.
Not only did I feel like the loneliest man in the world, but I also could not even fucking bike. I had to drag that stupid thing around for a week. I was furious It was not how I had imagined my trip at all.
The excuses and self-pity would just keep coming because the problem was here, there was nobody to talk me out of all these emotions I was going through. They just kept eating me up.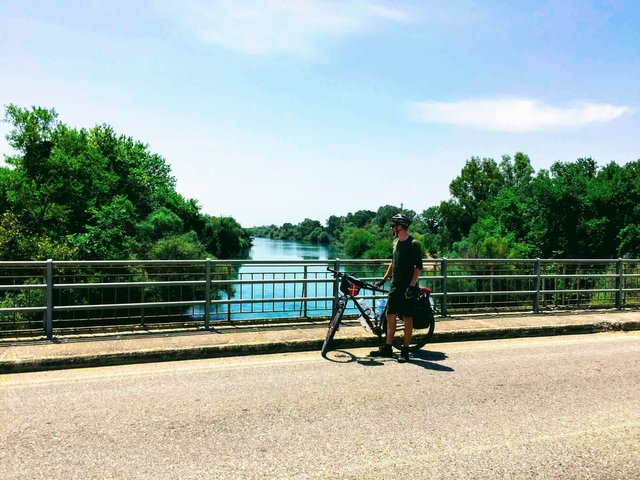 Luckily these thoughts never became actions since I am sure, that would possibly have been some of the worst decisions of my life.
I had a few close calls where I was so sure I would just turn around and head home:
"NEXT major city I cross, I get a train directly home, that is for sure!"
But it seems as I would get closer to those cities, my voice also had a reason. Because deep down I knew, everything would get easier if I just kept going and did not give up. It was just not always that easy to see with no one around me to talk to about it.
So yeah, I guess I developed some kind of mild schizophrenia on my trip and my radio still seems to turn automatically on every time I touch a bike.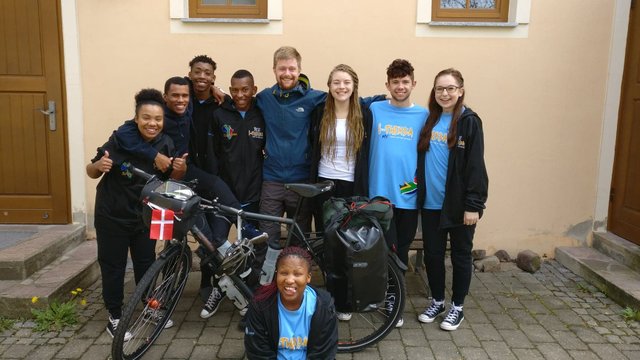 This group of people was the first people I got into contact with on my journey, they invited me to their performance show for free
---
Being alone meant I had to seek out to socialize with anyone I might get the chance to get into contact with, like a starving leech desperate to find blood.
---
If you think all of that above sounds like completely unnecessary self-torture, I guess it all had some kind of reason to the madness. One would think so much alone time would make a person somewhat unable to socialize but it turned out this was not the case.
I still Imagine those poor bastards that would be so "lucky" to cross my path. Suddenly this dirty and smelling person on a bike would roll by and open up a conversation they probably didn't expect.
All my thoughts, feelings and experiences had been accumulating up to a breaking point and all of it thrown at the first victim I could find that showed just a slight interest in me. I guess that is what we call "desperation".
I would talk, I would listen, I would ask about everything the person would have to say.
Maybe it was a desperate attempt to get a break from the internal radio that only knew 5 different songs inside my head.
Or maybe I just missed company so much, so bloody much that both my attitude and behavior had changed inside me. That is how I felt honestly. I felt so much joy talking to the people I met, no matter if it was for 10 minutes. It would leave a smile on my lips for a day.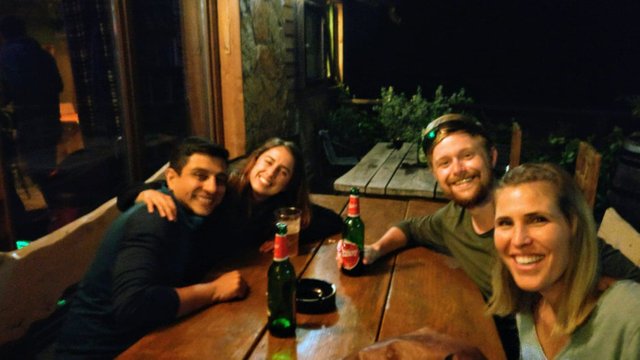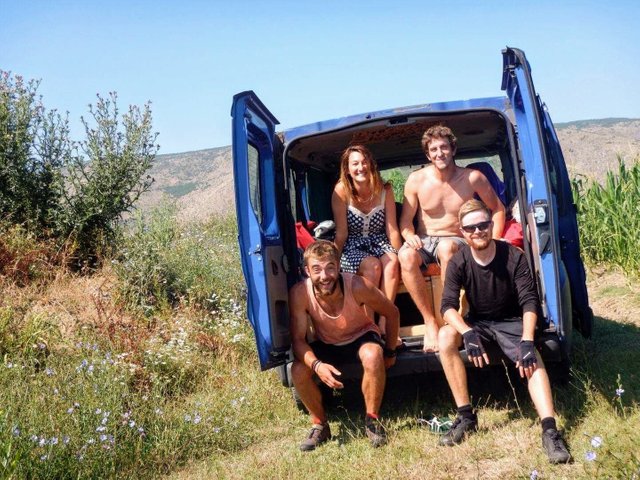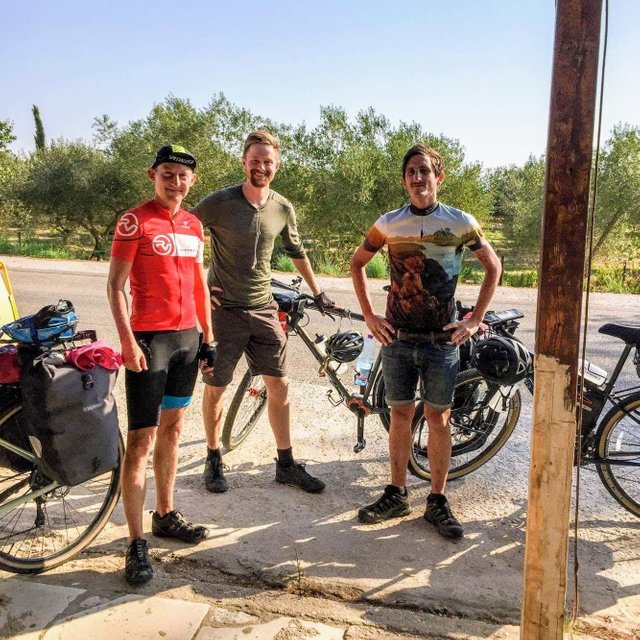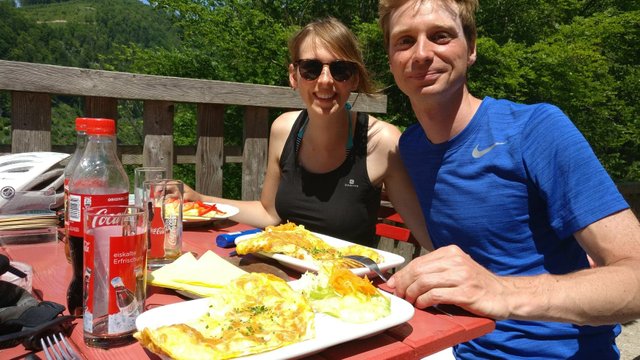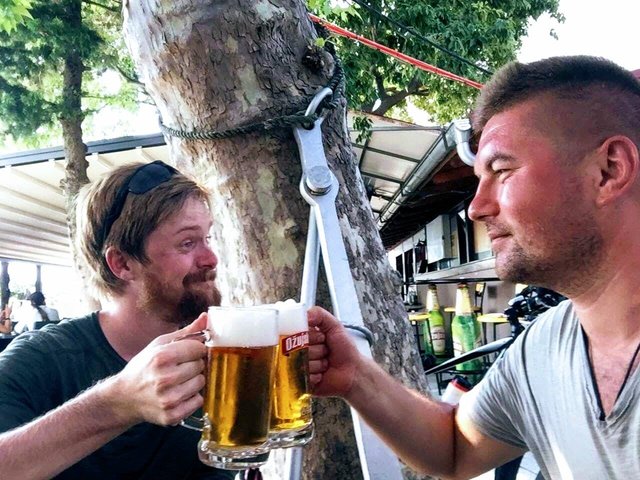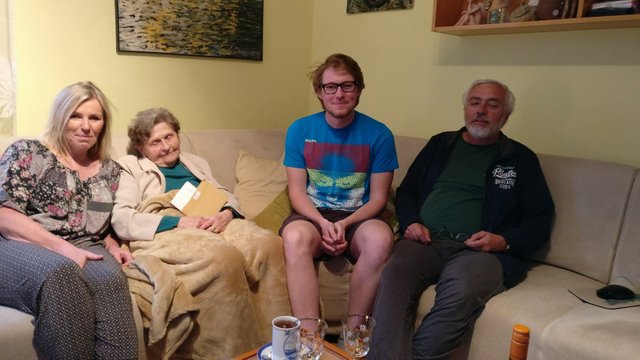 I have so many pictures of people I met, I don't think I would ever reach the end
---
As weeks and months went by cycling alone I could really notice a difference in my behavior, suddenly I didn't feel alone anymore
---
I figured out that most people that will meet a lone traveler, especially one on a bike, usually catch most people's attention. At some point, I would have no trouble going up to a full group of people on a campsite and just join them for a talk. Many times leading to unexpected outcomes such as getting invited home to people's houses, join them on a small part of their trip and many other things.
I had finally figured out, how to travel alone without feeling lonely. A learning process that took a long time to master for me. With time it only got better. Many times it happened I would find other tour cyclists on my way that I would join for a few days if not weeks, enriching my journey even further.
My stories just kept accumulating and it was amazing to me how people kept crossing my path and influenced my journey.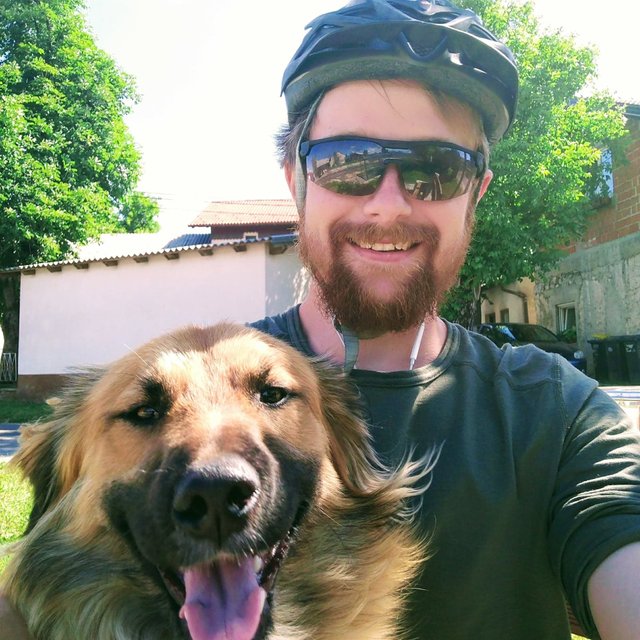 ---
I was not lonely because there were no people to talk to, I was lonely because I had not learned to be alone.
---
My loneliness was never really there when I come to think about it. I was not feeling "lonely" in Germany because of the cold and bad weather and thus no people to talk to. I was feeling alone because I just didn't know how to be on my own in a journey like what I had embarked on. Being at home was never a problem, but when you are exposed to an ever-changing environment, it's a different story.
When everything is a little tough, it is always nice to have someone besides you to share your burden with. I didn't have that when I was laying inside my tent in the cold forests of Germany, or when I was enjoying a nice meal on my own. I didn't quite understand how to appreciate all of that, because, usually I would be doing this with somebody else.
Just like I had to accept being vulnerable to the world, most people who I met would also see me as being vulnerable. But not a single person decided to use this in a bad way.
I started understanding nobody wished me any harm, many times, they all wished me only the best.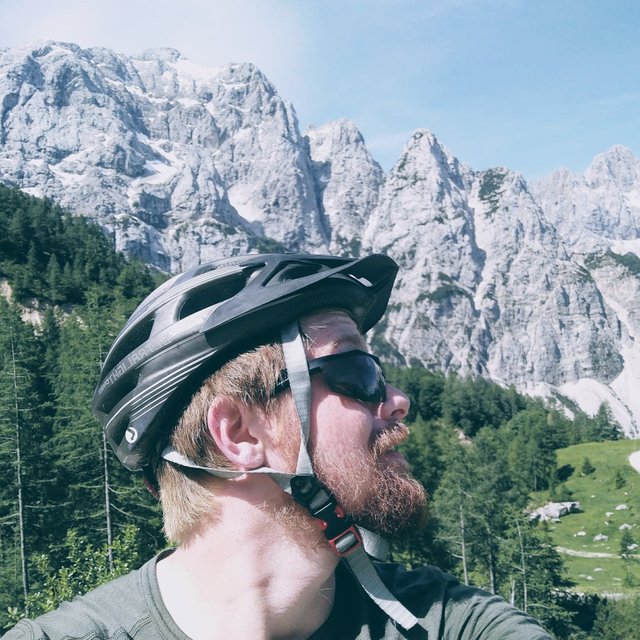 What scenario would you have the easiest to meet a new person in? if he/she was alone or in a group? I think most people would have an easier time opening up to the person who would be alone. This is the most important advantage I had to realize when traveling. Being by myself was not a shame, it was a blessing that would let me meet new faces every day.
in fact, when I had come around to accept all of this, I had more than enough company throughout my journey. Sometimes to the extend I would have to avoid getting into contact with people because I just wanted to be on by myself... Imagine that.