5 Hungarian dishes you need to try in Budapest and where to find them
Read "5 Hungarian dishes you need to try in Budapest and where to find them" on TravelFeed.io for the best experience
---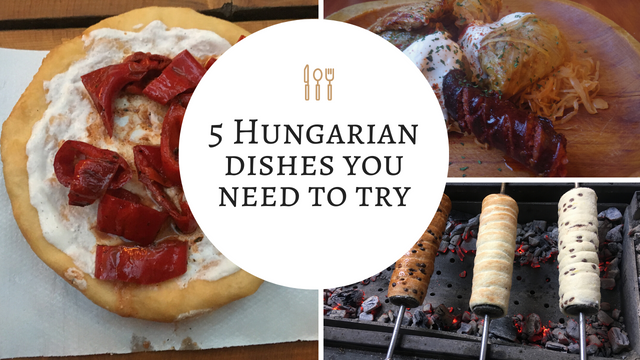 Hungarian cuisine isn't quite so popular as of yet. It is somehow rare to find a Hungarian restaurant abroad and even rarer to be able to name more than a single Hungarian dish. The local cuisine of Hungary is often boiled down to its most iconic ingredient, the paprika spice, a ground spice made from dried red fruits or sweet peppers.
However, Hungarian cuisine is much more diverse and flavorful than what meets the eyes. Of course, paprika remains a key component of several classic recipes but widely used ingredients range from cheese and dairies to seasonal vegetables and a variety of meats, predominantly pork and beef. Hungarian traditional recipes rely on a wide variety of cooking methods including cooking over an open fire as a throwback to the nomadic lifestyle of the Magyar people, the ancestors of present-day Hungarians.
Food in the country is reminiscent of the culinary traditions of many of its neighbors, such as Poland, Slovakia and Romania, and was also heavily influenced by Austrian cooking methods during the era of the Austro-Hungarian Empire. Hungarian cuisine is therefore a successful blend of many Central European foodie delights with its own unique twist and as such, it is the perfect introduction to the flavors of that part of the world.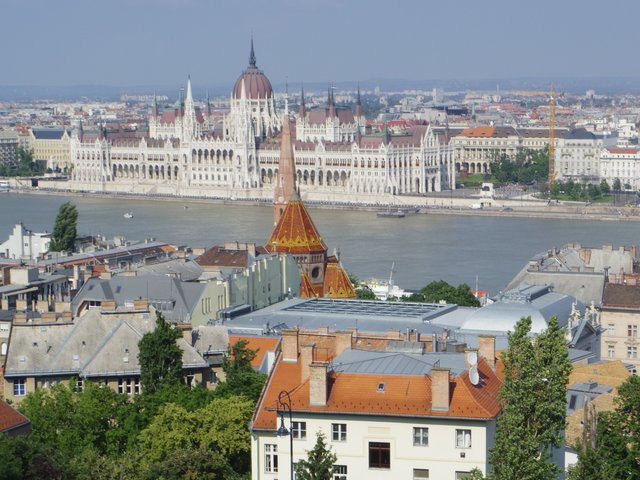 Here's our five favorite dishes to try in beautiful Budapest.
Gulyash
There is no talking about Hungarian cuisine without mentioning gulyash, often written goulash. This quintessential Central European pot roast can be found in many different countries, including the Czech Republic and Romania, but it is believed to have originated in Hungary during the Middle Ages, as a stew eaten by Hungarian shepherds. The word in itself even means « herdsmen » in Hungarian.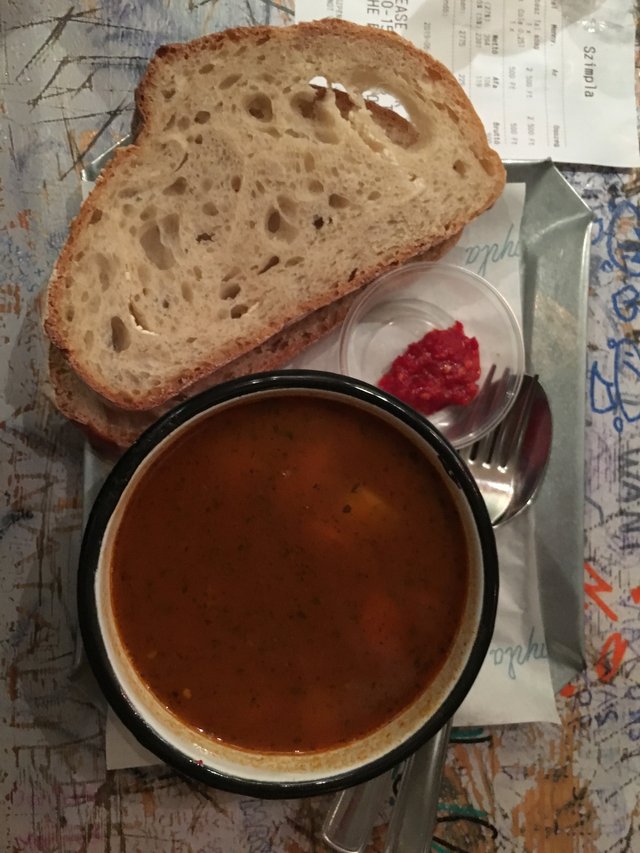 Gyulash has always been a staple of Hungarian cuisine and it culminated into a symbol of national identity in the 1800s. As iconic as it is, gyulash is hard to describe as it lands between a soup and a stew but the ingredients remain the same, including meat such as veal or beef, sliced onion, the obvious paprika and tomato, although a late modern addition.
Where: Looking for a unique foodie and nightlife experience ? Budapest has the answer to that and it spells ruin bars. The premise is pretty simple : turn a dilapidated building, on the brink of collapse with no prospect of being rehabilitated, into a bar and fil lit with trinkets and every kind of funky gadgets you can find. Szimpla Kert was a pioneer ruin bar in Budapest and it still is the place to be, whether to sip a cold beer or a piping hot gyulash, which is sometimes served in a loaf of bread.
Pörkölt
The Hungarian stew family accounts for many members and that includes pörkölt, whichever way this dish is pronounced. Just like gyulash, this dish is a staple of Central European cuisine and it can be found outside of Hungary, especially in Transylvania where the influence of Hungarian settlers is very perceptible.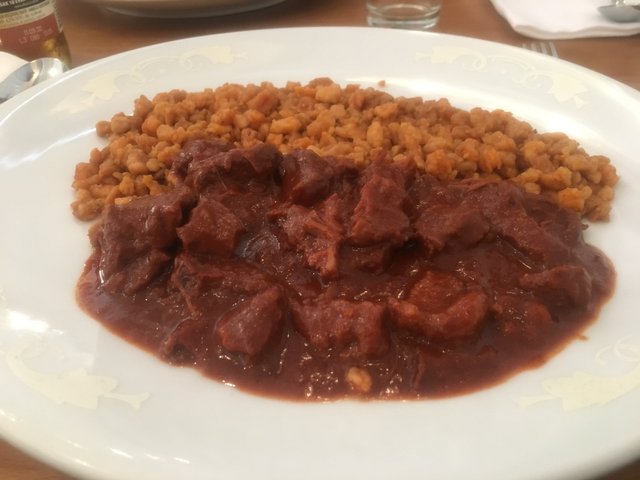 It could be easy to confuse pörkölt with gulyash though as they're made of roughly the same ingredients, namely sliced onion, boneless meat and paprika powder. However, the cooking methods and preparations differ as pörkölt means « roasted » and is a juicier stew than gulyash. Pörkölt is often served with nokedli as a side dish, a type of thick pasta made of fresh eggs that is also known as spätzle in France and Germany.
Where: Pörkölt is served in every Hungarian restaurant worth its salt and that includes Stika Budapest. This cozy restaurants stands out thanks to its prime location near Budapest Synagogue but also thanks to its cushy atmosphere and friendly staff. The restaurant is also renowned for its brunch menu, although that isn't a very local tradition.
Lángos
Lángos is more a snack than a full-fledged dish but it doesn't mean that it isn't filling. In fact, eating a lángos is probably the best way to put on weight on a trip to Hungary. Yet, it is hard to resist this crunchy deep-fried flat bread and its wide array of tasty toppings. The most traditional version comes with only sour cream and grated white cheese as toppings but creativity can be endless with this dish as it goes pretty well with grilled peppers, mushrooms, cabbage or even with plain sugar for those with a sweet tooth.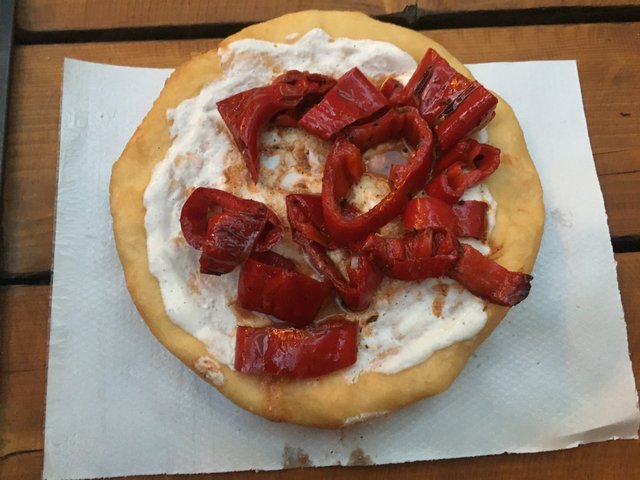 Just like most Hungarian dishes, lángos is a dish with foreign influences that is believed to have originated from Byzantine and Ottoman cuisines, as versions of this tasty snack exist to this day in Greece and Turkey while the Hungarian rendition is a staple of Transylvanian fast food.
Where: Street food is booming in Budapest and one of the nicest places in the city to enjoy street food from all over the world as well as Hungarian staples is the Karavan Food Court, located in the city's busiest party street. One of its most popular stalls, Lángos Burger, is aptly located near the entrance and serves classics as well as a few unconventional versions, including some intriguing lángos burgers.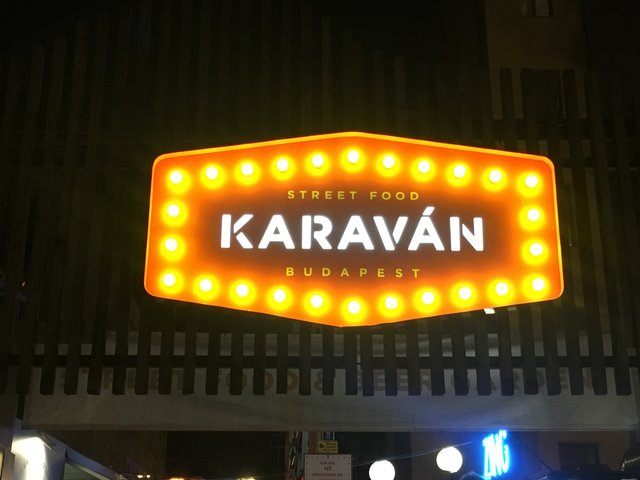 Töltött Káposzta
Cabbage rolls are just like dumplings, virtually every country seems to have its own rendition of this dish. The whole world cannot be wrong, can it ? From Ashkenazi holishkes to Chinese Bai Cai Juan, stuffed cabbage comes in all shapes and sizes and Hungary makes no exception.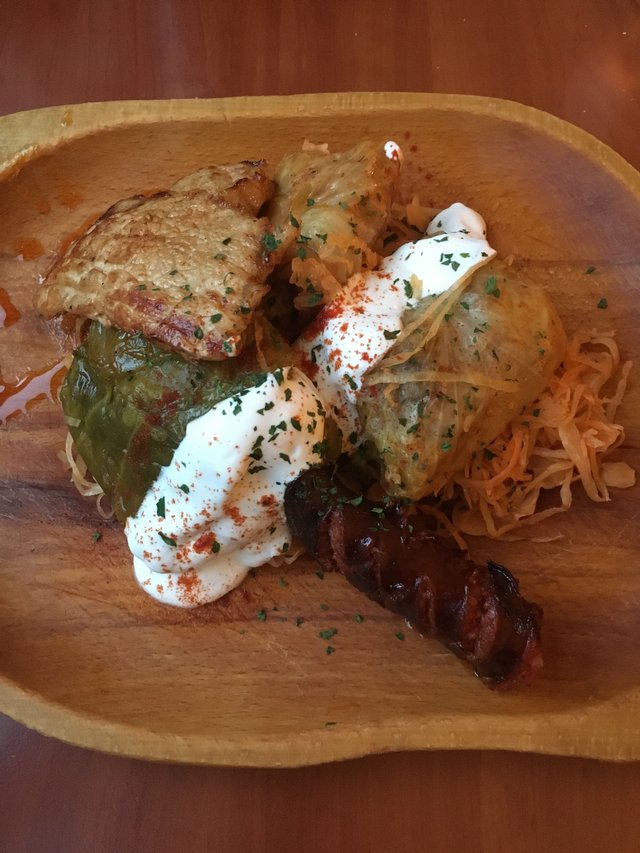 Töltött Káposzta is traditionally made from sweet or sour sauerkraut leaves filled with a blend of minced pork meat with eggs and rice. Of course, spices are added to the mix too, including the inevitable paprika, and the dish is finally served with a topping of sour cream and sometimes a Hungarian sausage on the side.
Where: Lecso' motto reads « Welcome to the world of Hungarian cuisine », which is in and of itself itself a pretty auspicious start. True to its promise, Lecso brings out the best of Hungarian staple food, including mouth-watering töltött káposzta, gyulash and even mixed plates that allow to dig into different recipes at once. Food is ordered on the menu at dinner time but the restaurant is a buffet at lunch time so it's best to come prepared and get an idea of what you'd like to eat if you don't know any Hungarian.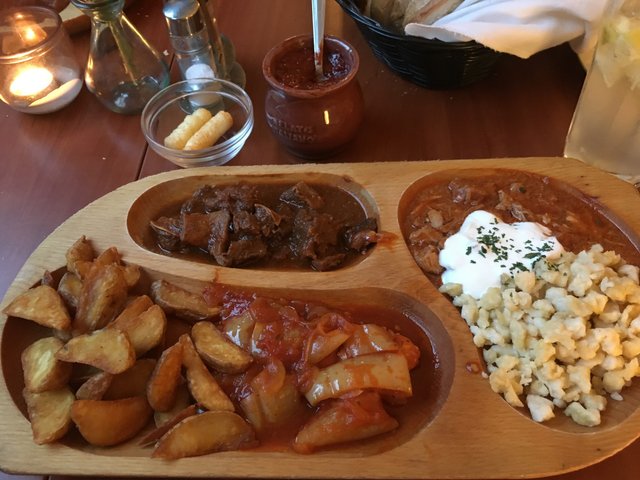 Kürtőskalács
It certainly is a comforting sight to watch a kürtőskalács spin over charcoal and slowly caramelize. What's for sure is that few sweets are as stylish as this traditional spit cake. Chimney cake, as this sweet is sometimes referred to, originated in Transylvania before spreading to present-day Hungary, where it became a popular treat among the nobility. The cake later became a staple for festive occasions, such as weddings and christenings, before it turned into the staple guilty pleasure we now know and love.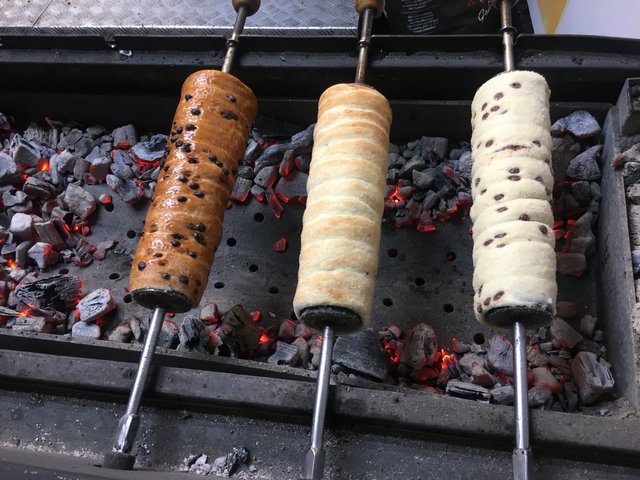 At first, there was no sweetening the dough and the caramelized sugar glaze was only added later. Nowadays, kürtőskalács are covered in melted butter before being sprinkled in sugar and they come in many different flavors, from cocoa and vanilla to cinnamon and almond. Some even go as far as to serve it with whipped cream and even apple strudels.
Where: Again, the Karavan Food Court is a perfect place to enjoy a cone of tasty Kürtőskalács, whose stall also happens to be a great place to warm up during winter time. Different flavors and toppings are available, although they come at a fairly highly price, considering this food court is quite sought after. This staple cake is otherwise available in many unassuming food stalls throughout the city.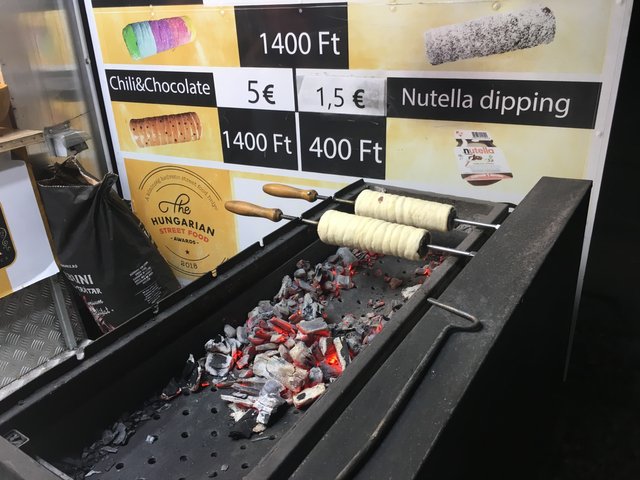 [//]:# (!steemitworldmap 47.501329 lat 19.040352 long d3scr)
---
View this post on TravelFeed for the best experience.