It was 2300 by the time we got home; A long day of driving, flying and waiting. I pushed the door open at home and two little faces greeted me expectantly. Happily.
"Hello Merlin and Cleo," I exclaimed! A grin splitting my face apart almost as well as the headache I'd developed over the day was splitting my skull. They greeted me with purrs, a couple of meow's and some leg rubbing; Curling tales snaking around in the air.
Coming home from vacation is always heart-warming because of these two.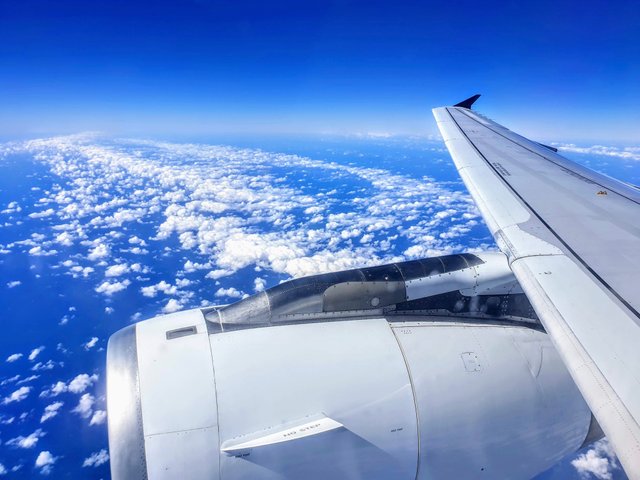 Our day had consisted of a four-hour drive from Dunedin to Queenstown, three hours waiting in the airport, a three and a half hour flight to Melbourne [we were in holding for fifteen minutes before landing] then another three hour layover prior to our flight home to Adelaide. It was a long day. [Image taken above the Tasman Sea on the flight from Queenstown to Melbourne.]
Highlights? None really, except that feeling I always get when my cats greet me at the door. Lowlights? Yep, I ate a Hungry Jacks [Burger King] burger at Melbourne airport...Yeah I know, I'm not proud but it could have been much worse I guess; It could have been SlopDonalds!
We had a great trip to New Zealand over the last couple of weeks. You guys are probably bored to tears of my NZ posts by now so I'll give you a break although there's a lot I'd like to write about in the future. One of you, @krazzytrukker, has been busting my chops to write some more about it and I will. In time. Sit tight bro, I'll get to it.
After some cuddling with the cats we spent a night in our own bed and we spent Saturday morning doing post-vacation chores like washing clothes, the cars and getting the house opened up. After a walk around the lake we did some grocery shopping and now we're relaxing again. Post-vacation chores done and Saturday afternoon snuggles with the cats.
I've decided to make one of those photo-books about our trip, you know the ones you can get online? I'm not sure which one I'll use although I found one called Photobook Australia and it seems as legit as any of the others so I'll probably go with that one. It'll be the first one I've done so I'm setting my expectations fairly low; Let's call it an exploratory run.
As I said, I've not done one before and am only doing one now so that we can present the book to Faith's mum who came on vacation with us. The trip was a celebration of sorts, and a bucket-list opportunity, as she survived cancer this year and had never been overseas before. She wanted to do so as she doesn't know what the future holds from an ongoing health perspective.
Anyway, she's about as analogue as person gets so rather than giving her access to the images online I have to print them, in book format, or on photo paper. I prefer the book as I think it'll be more digestible for her and she can take it to her craft group if she likes.
So, I've got my work cut out for me as I need to select images for the book and lay it out, add some text and make it look good. If it comes out ok I'll probably write a post about it...If it comes out crappy I'll probably write a post about it so...Yeah, either way, success or failure, I'll let you know how it goes.
We have started planning our next vacation which will be in Europe although we may take a short trip around March as I'll be turning 50 years old - I'm not one for doing much for my birthday though, in fact I hate people making a big deal of it. I'm happy to go camping which is what we are thinking of doing, or we may fly somewhere inside of Australia for 5 days or so. Time will tell.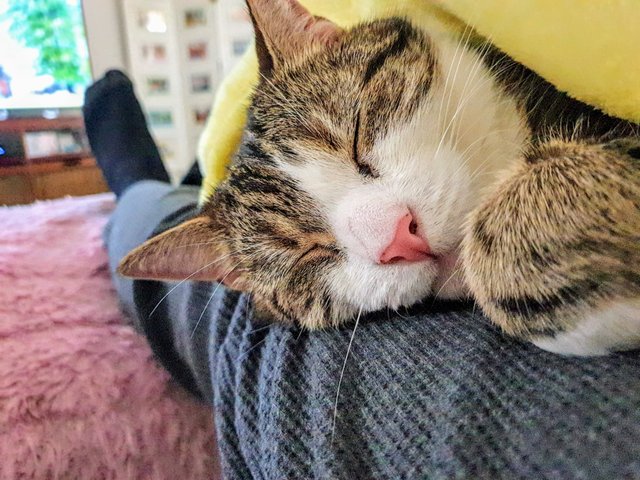 Faith and I live a reasonable life; We have a comfortable home, a few friends, some items that make our life easier and enjoyable plus hobbies that keep us occupied and interested. Travel is one of them.
We've been all over the world and Australia and no matter where we go, or for how long, one of the best parts of it is coming home to our cats. They are a large part of our life and we miss them a lot when we are away but know they will be here to greet us with some meow's and cuddles when we get home.
I return to work on Monday but am off on Thursday for a 5 day trip to Mt Gambier, in the south east of South Australia, for a shooting event so I'll have to say goodbye to the cats again. It's a four hundred and fifty kilometre drive from my place and whilst I'll get a little time to myself it's for an event so I'll have a lot to do. I'm looking forward to it though as it makes my return-to-work-week much shorter. That's a good thing.
Anyway, I've been typing in an awkward position with Cleo on my lap. She looks so peaceful and happy sleeping on my outstretched legs. She's happy to have us home and so am I. Cat cuddles are the best. I'd better get moving and start working on that photo book though. I'm just going to start selecting photos for the moment so if any of you guys have any suggestions on which online site to use for the book creation please let me know.
---
Design and create your ideal life, don't live it by default