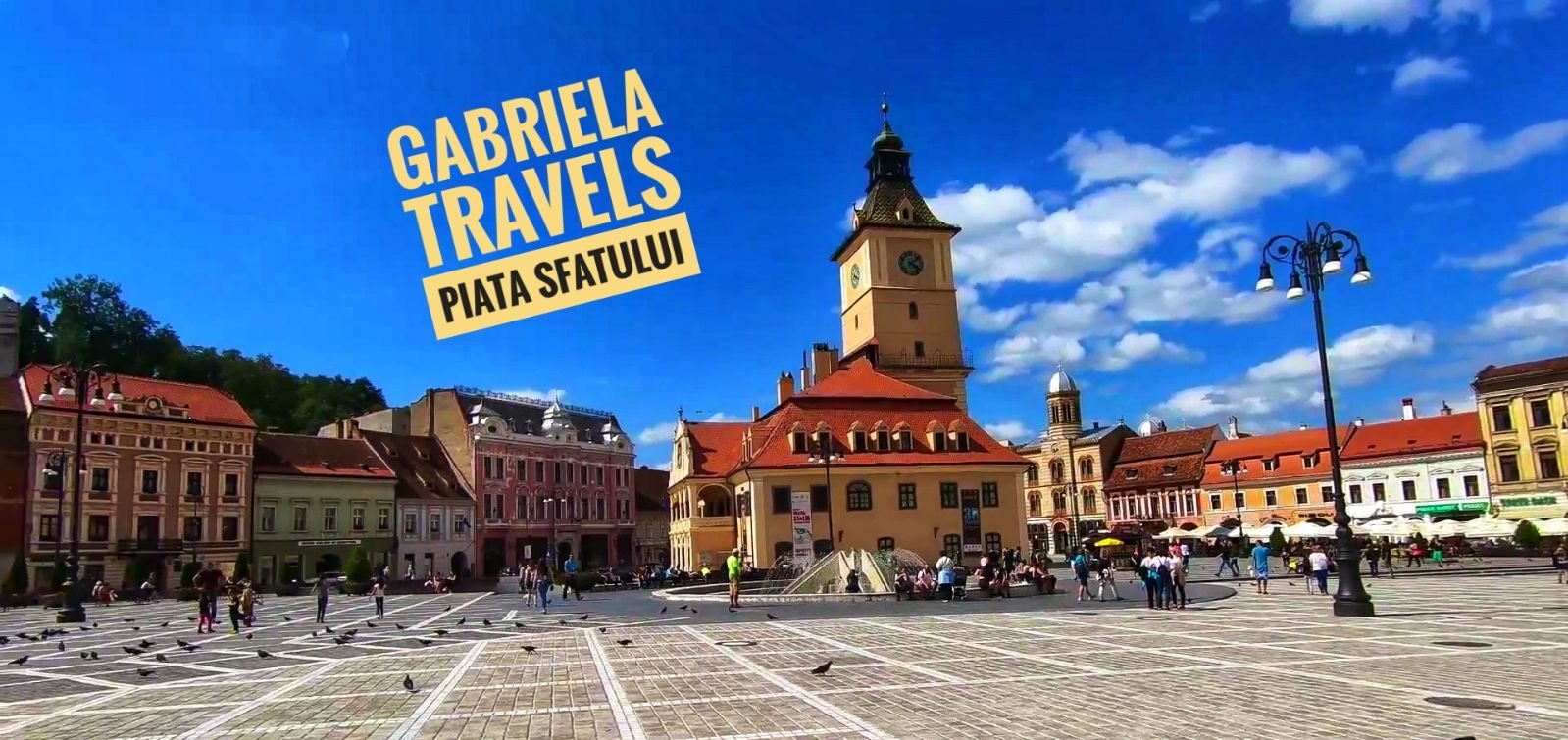 Usually I don't dedicate a post on my blog for the center of a city because I would rather prefer to discover some interesting touristic attractions that are not so known by people and promote them on here.
But today I will make an exception and you will find out why if you keep reading. :)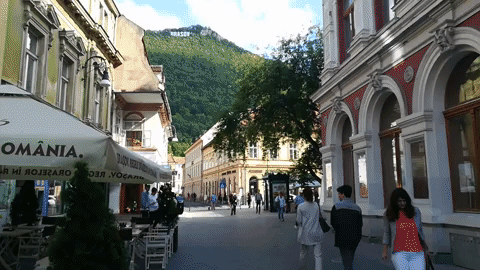 The view to Tâmpa Peak
Piata Sfatului (in English known as The Council Square) represents not only the center of the beautiful city Brasov, but also one of the most visited places by tourists from all over the world.
It's not less to be known that Brasov have a lot of touristic attractions that can be visited by many people (some of them not so known) but it has been noticed by time that more than 90% of the tourists who visit this city, get through Piata Sfatului at least one time to either eat, enjoy a drink, take some pictures, visit various shops, or do different activities.
In the picture attached on the right you can also see the famous name of the city written on the peak of the mountain, a place very preferred by people to have a picture with. If you are wondering if you can get on there and actually touch those letters and maybe see the city from above, this is possible as right where the name of the city is written you will discover the Tâmpa Peak to where you can arrive in many opportunities and the view you will have is going to take your breath away.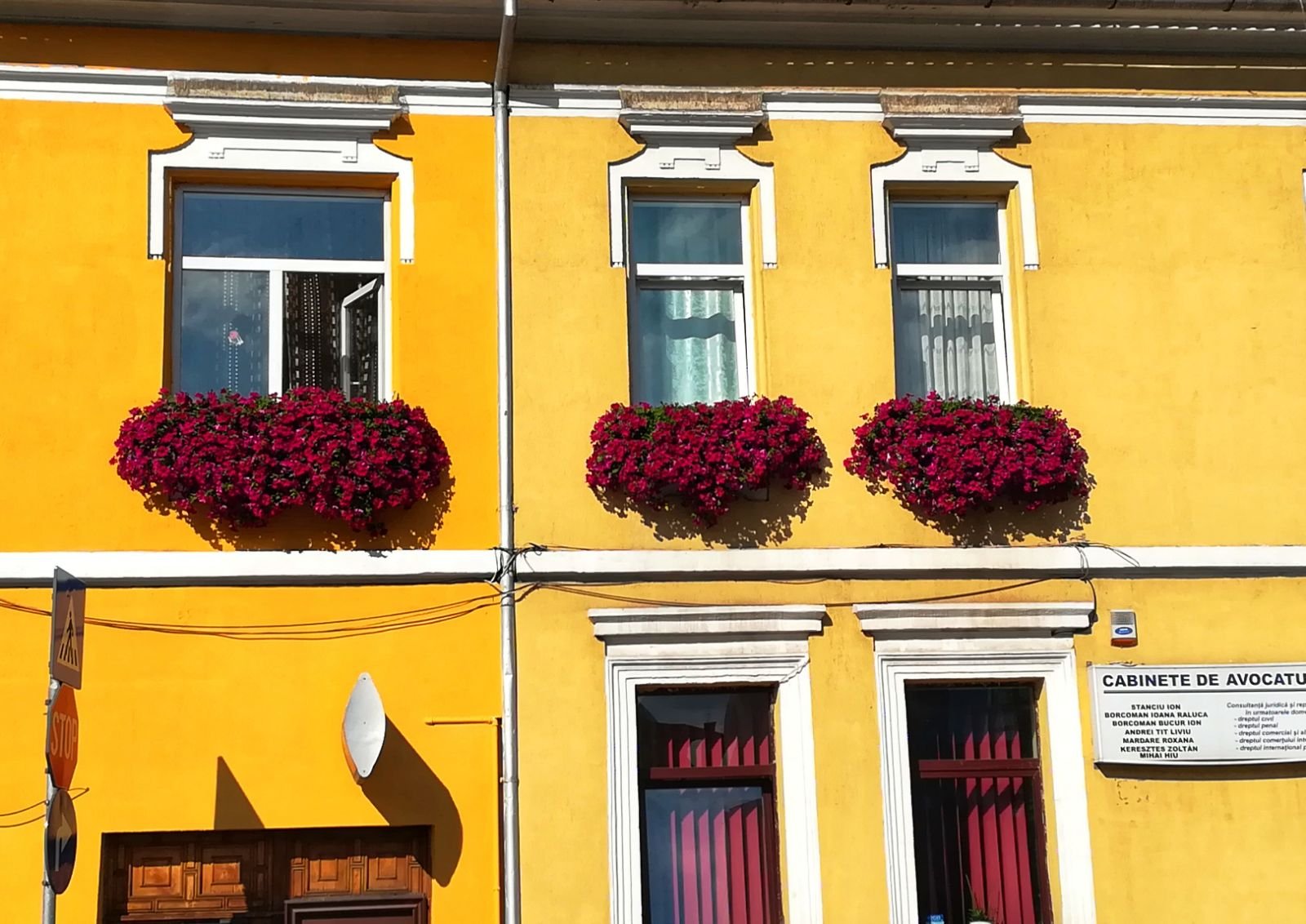 Piata Sfatului represents not only the heart of the city but also the place from where the gong that announces the exact time comes from and to where you will discover the many friendly doves which are waiting for you to feed them, take some pictures or even to caress them.
From the Middle Ages, Piata Sfatului was home for various fairs and Hungarian merchants which were coming on there to expose their goods and be checked out if everything is following the rules. More than that, there used to exist Stalpul Infamiei, a pillar where the witch and different mean people were judged and convicted.
The beautiful aspect of the square is given by the architecture of the many houses which are surrounding this place, and which heard many stories from the old times but also enjoyed lots of festivals which are being hosted in Piata Sfatului.
A very known festival is Cerbul de Aur (in English known as The Golden Stag Festival), where people come by to enjoy only the high quality music from both Romania but other countries too, to where we remember some well-known artists that took part in the past years such as: Kylie Minogue, Ruslana, James Brown, UB40, Diana Ross, Jerry Lee Lewis, Scorpions, Ray Charles, Ricky Martin, t.A.T.u., P!nk and many more.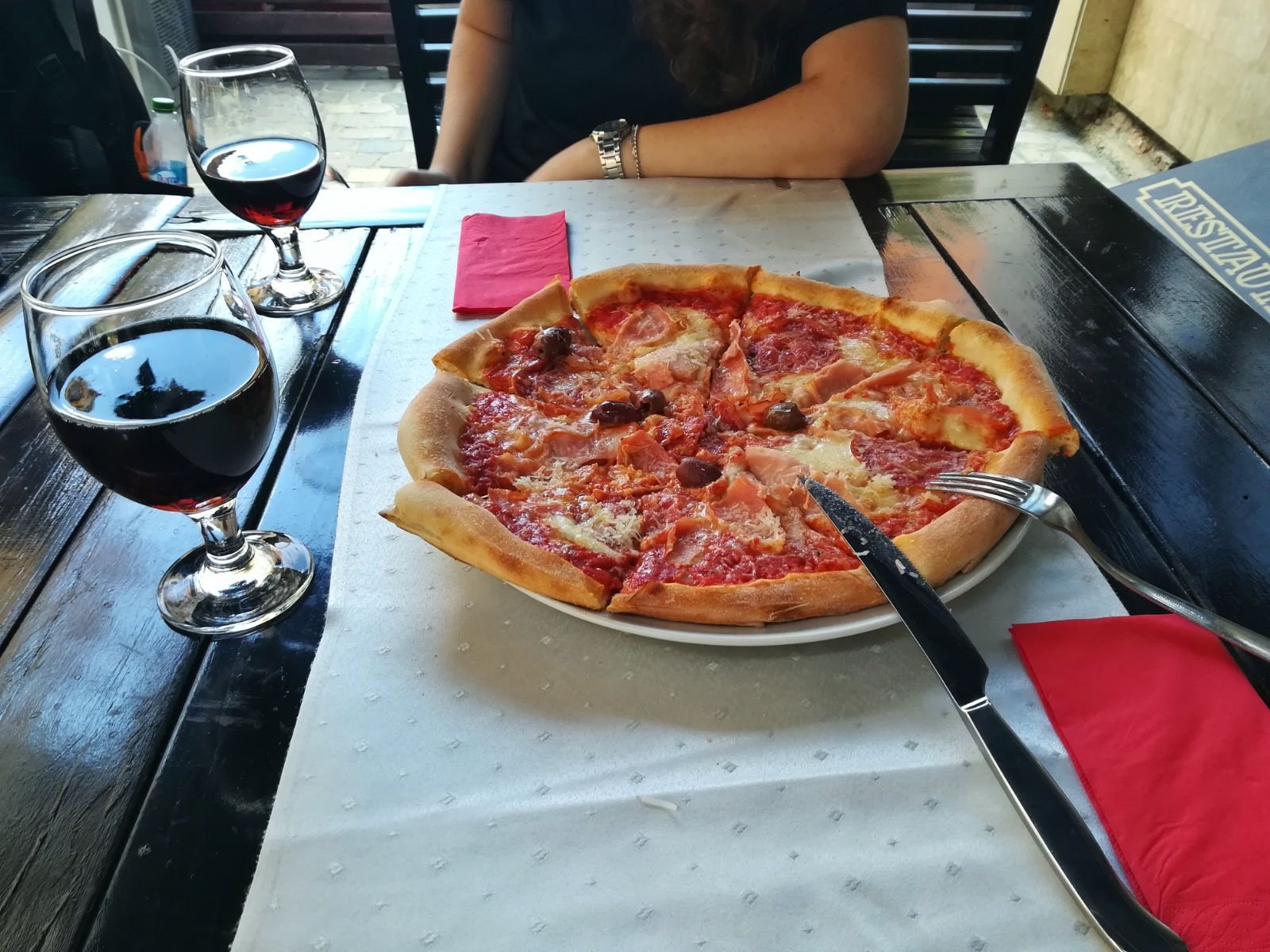 Around the square you have many posibilities what to visit, some of the touristic attractions that I recommend being: The Black Church, The White Tower, The Black Tower, The Rope Street, Rope Street Museum, Museum of Urban Civilization, The House of Merchants; but you can also spend some time while enjoying a hot drink on a Coffee Shop, eating some fresh food on the many restaurants which are yet to be found - but let's not forget about the best hotels from Brasov which you can discover in Piata Sfatului.
Even though there are many posibilities on what to pick from the food menu, after a long day with 16km walked & climbed, together with my squad we decided that there is no better reward than a tasty hot pizza next to a cold drink. That's how we spoiled ourselves before heading to the train station.
All the information you need to reach to Piata Sfatului can be found HERE if you decide to opt in for a bus, but if you come with the train station I would still recommend you to come on there by walking (just as me and my team did) because in this way you can discover even more of this city and it's not far away at all.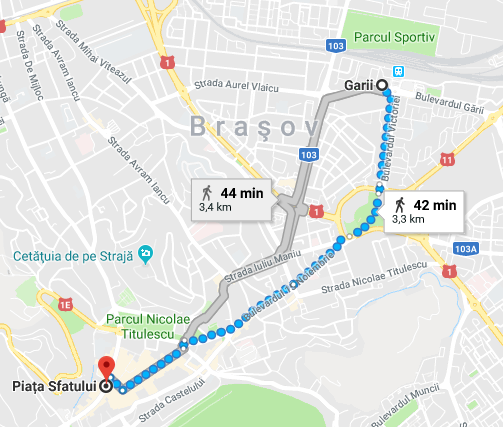 SEE YOU IN THE NEXT TRIP! 🗾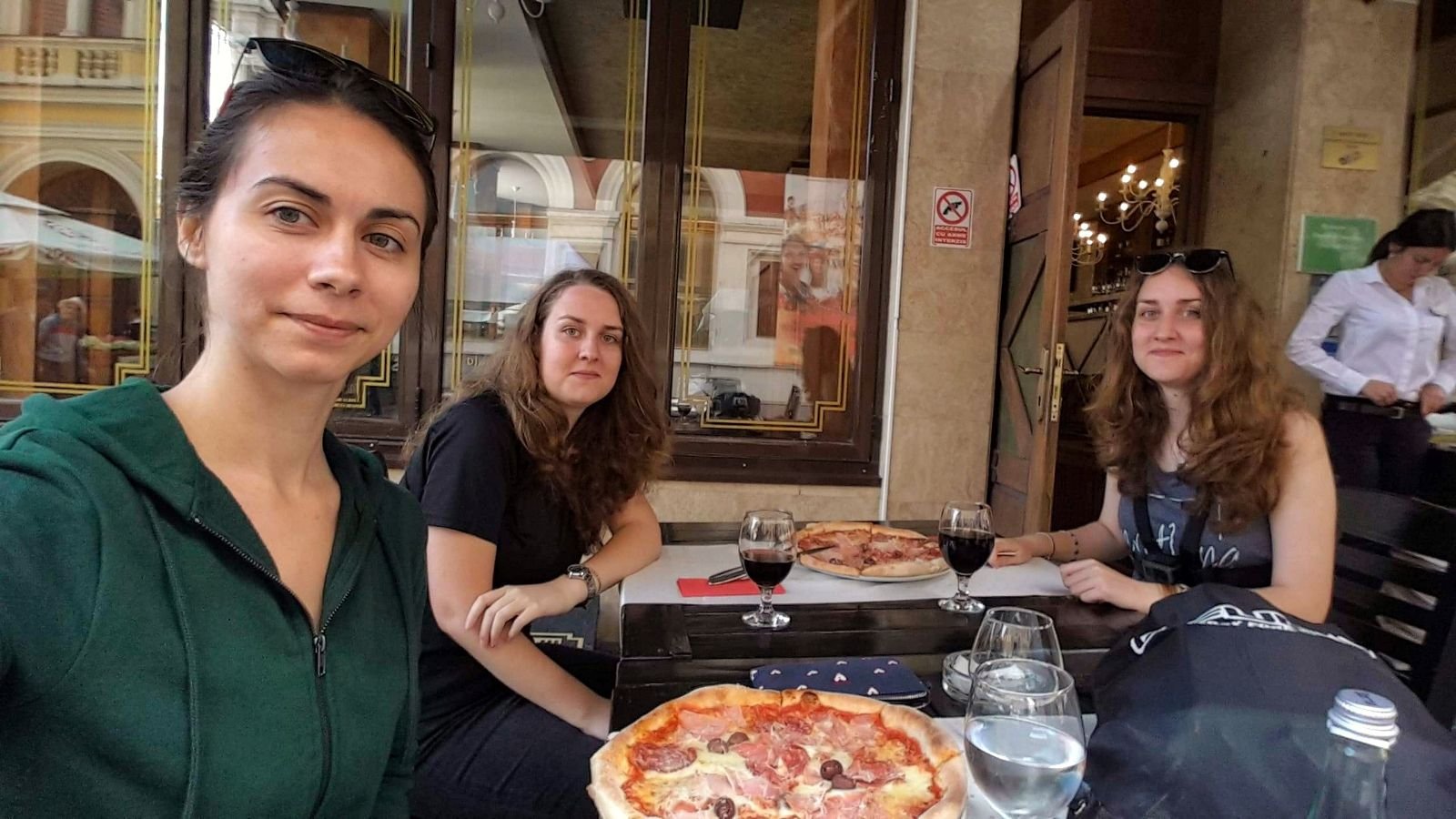 All rights reserved.

You can find me on:
↪ Patreon: https://www.patreon.com/GabrielaTravels
↪ Facebook: https://www.facebook.com/gabrielaistraveling/
↪ YouTube: https://www.youtube.com/gabiivdesign
↪ Instagram: https://www.instagram.com/gabriela.tv/
↪ Blog: https://steemit.com/@gabrielatravels
↪ PayPal/Contact: gabriela.valceanu19@gmail.com