Photographing by order, namely for the Church-historical atlas of the Vologda diocese, implies qualitative work. To do this, you need more than once to come to the shooting of the object, to make the picture much better. It's clear that in a remote place for 57 and a half kilometers off-road and on foot three more, no one will walk five times (I would)! But the road and a small distance from the city just allow you to drive to the Blagoveschenie several times. I took advantage of such an easy opportunity to make church photos even better.
Again, the best light for me is when the sun at sunset makes its way through dense clouds and illuminates everything around with orange or sometimes reddish light. It turns out a good color contrast and the scene becomes dramatic.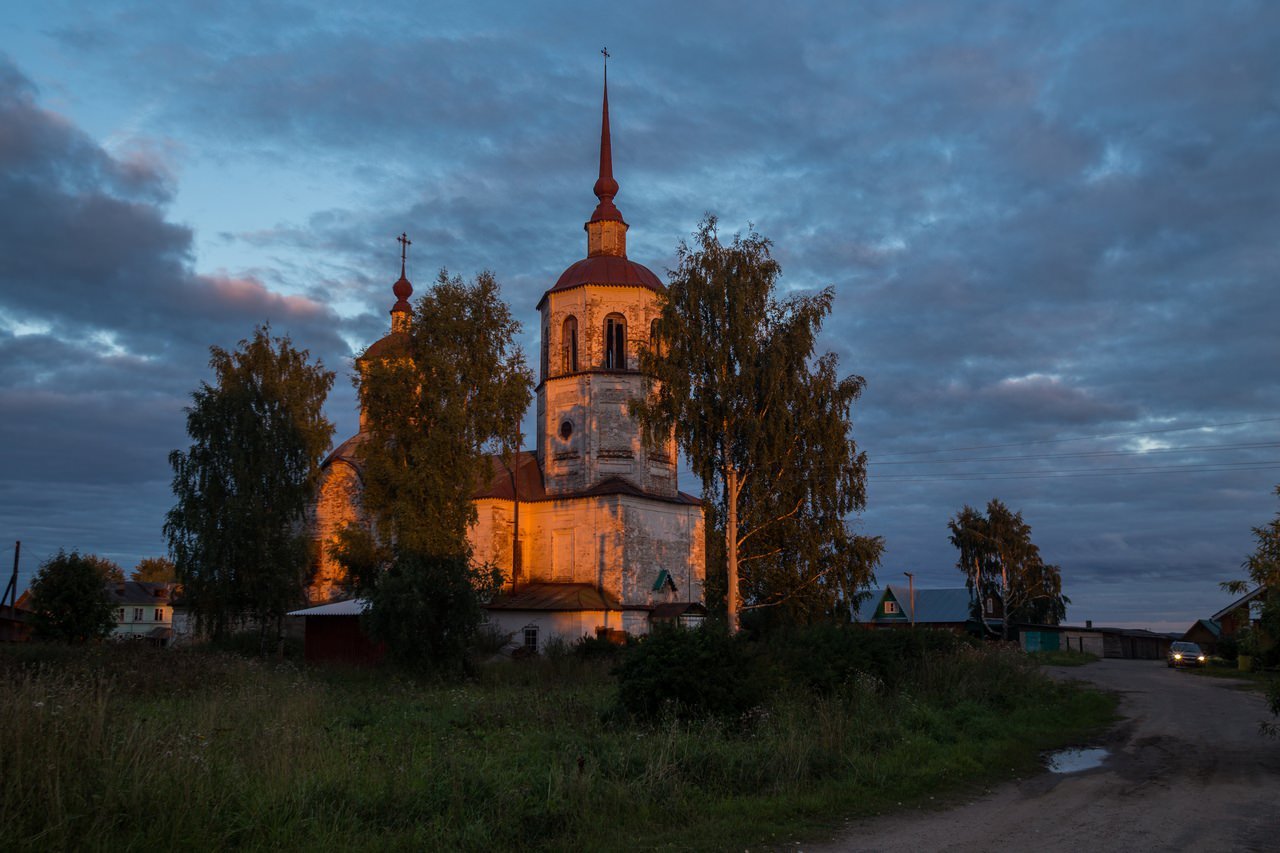 The points of shooting were already known to me, because I come here not the first time.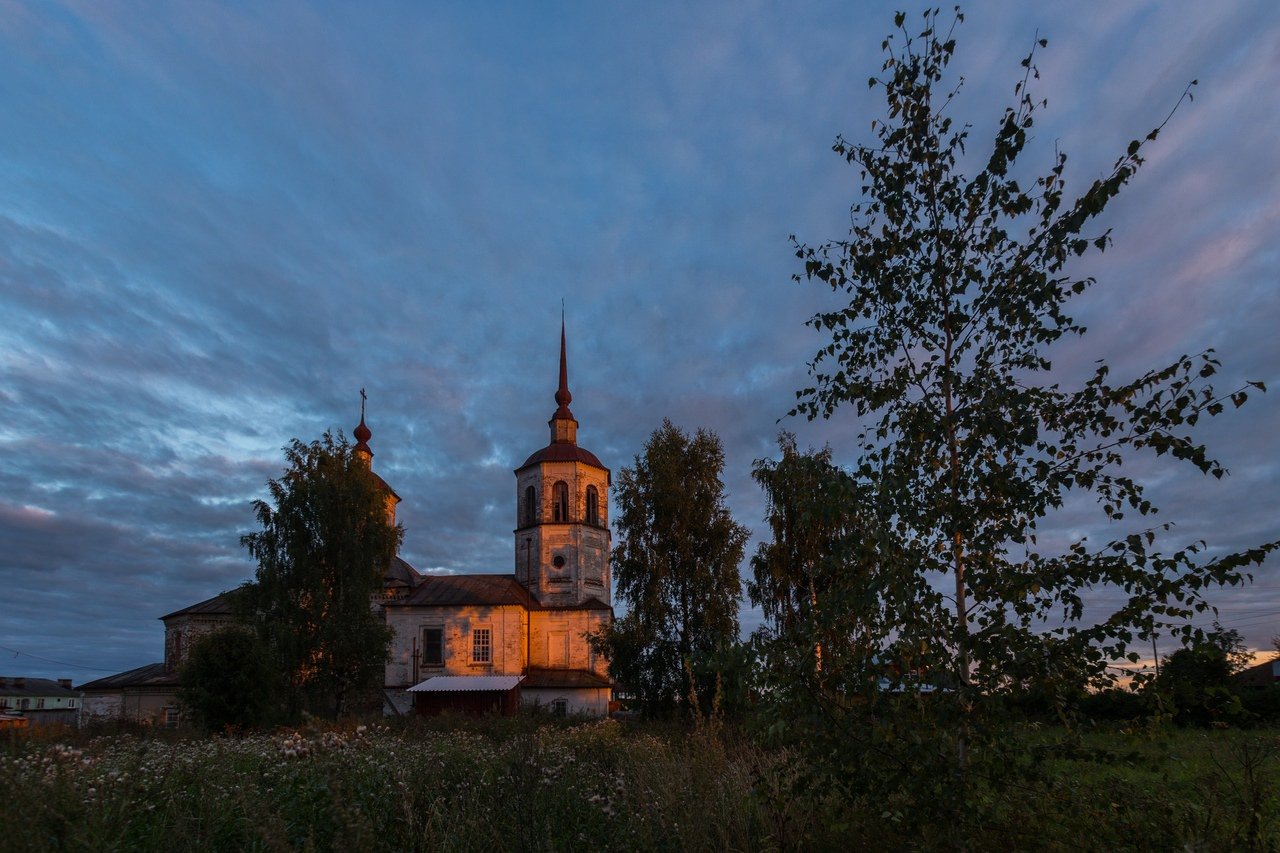 But if you come for the first time, you can have time to orient...or you can not catch it.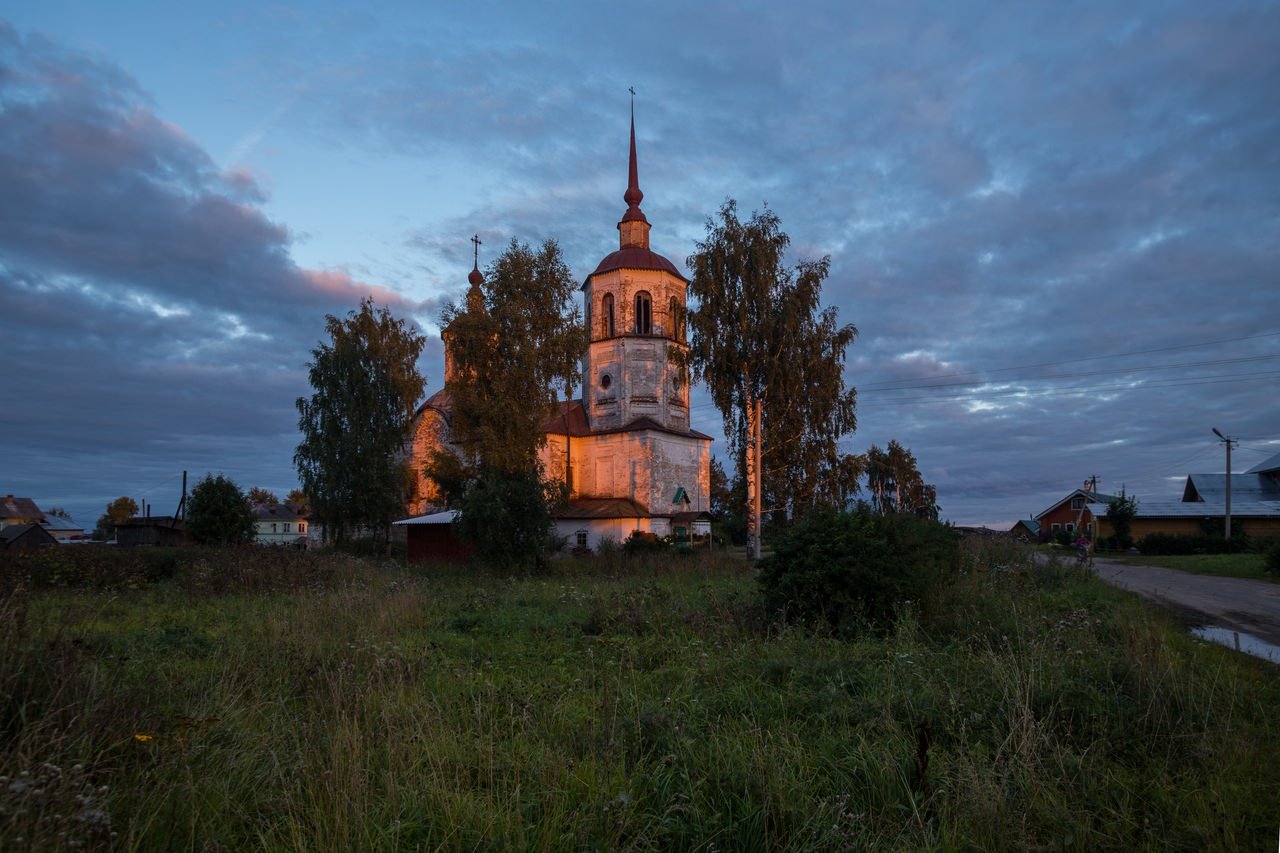 This time this light lasted long enough and I managed to remove the church from another angle - from the road passing by and leading to the center of the neighboring rural settlement.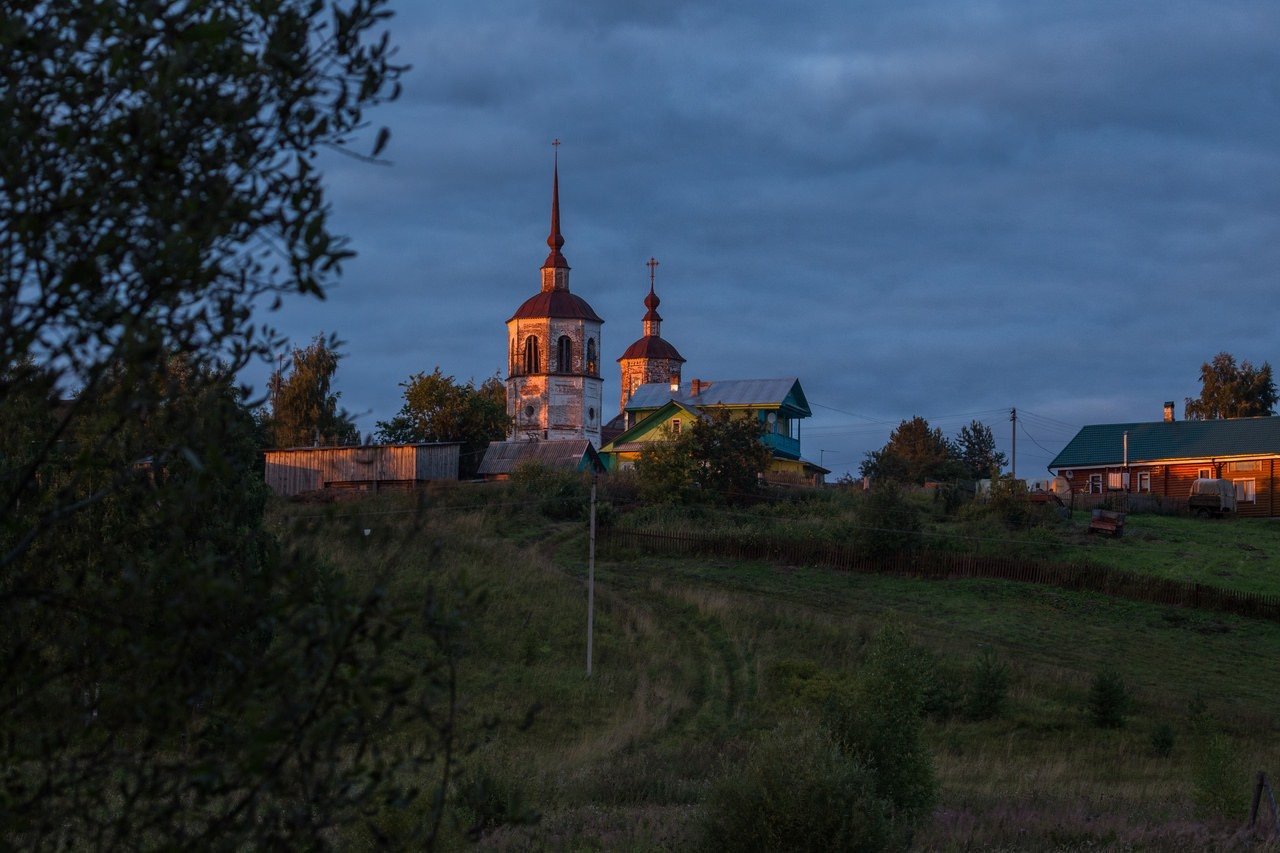 It took a telephoto lens.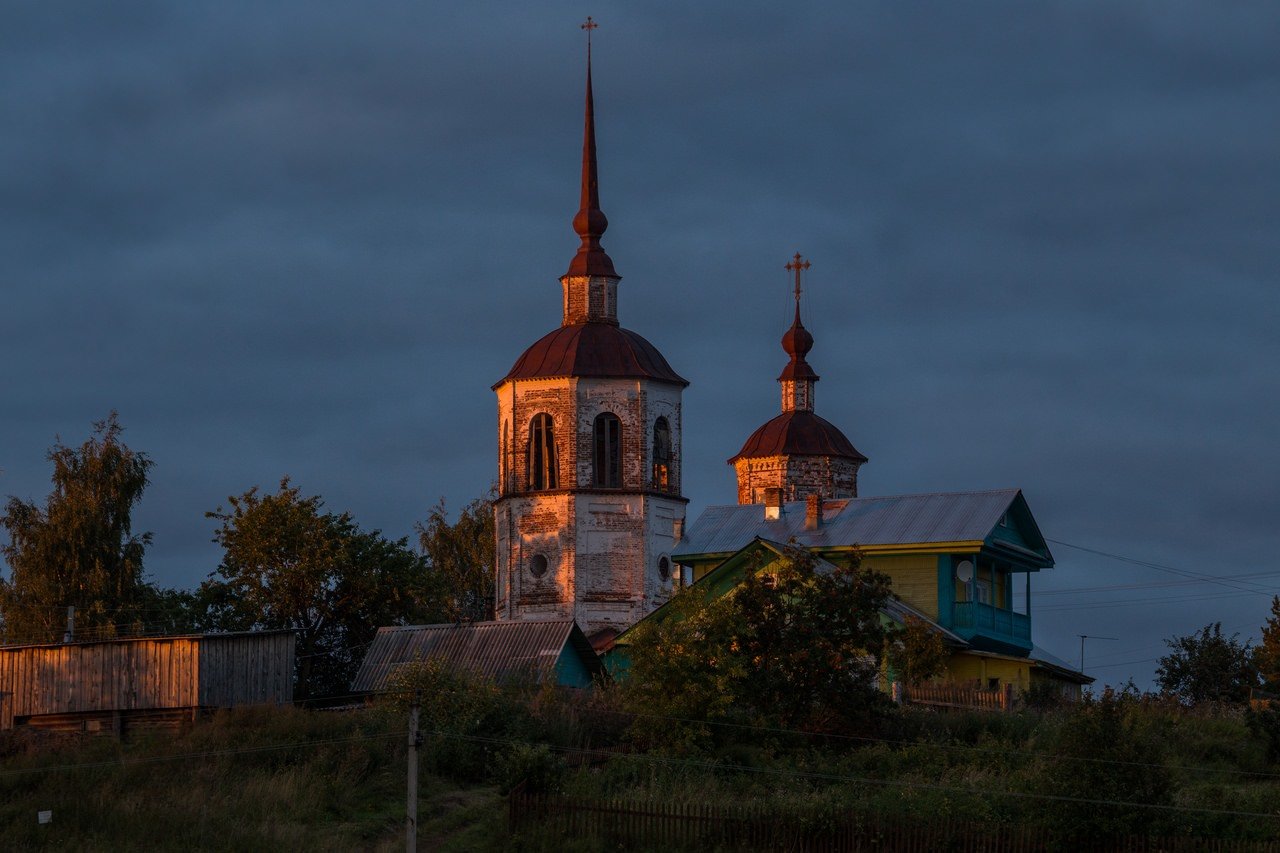 The Church of the Annunciation is well located on a high hill and it can be seen from afar from different points.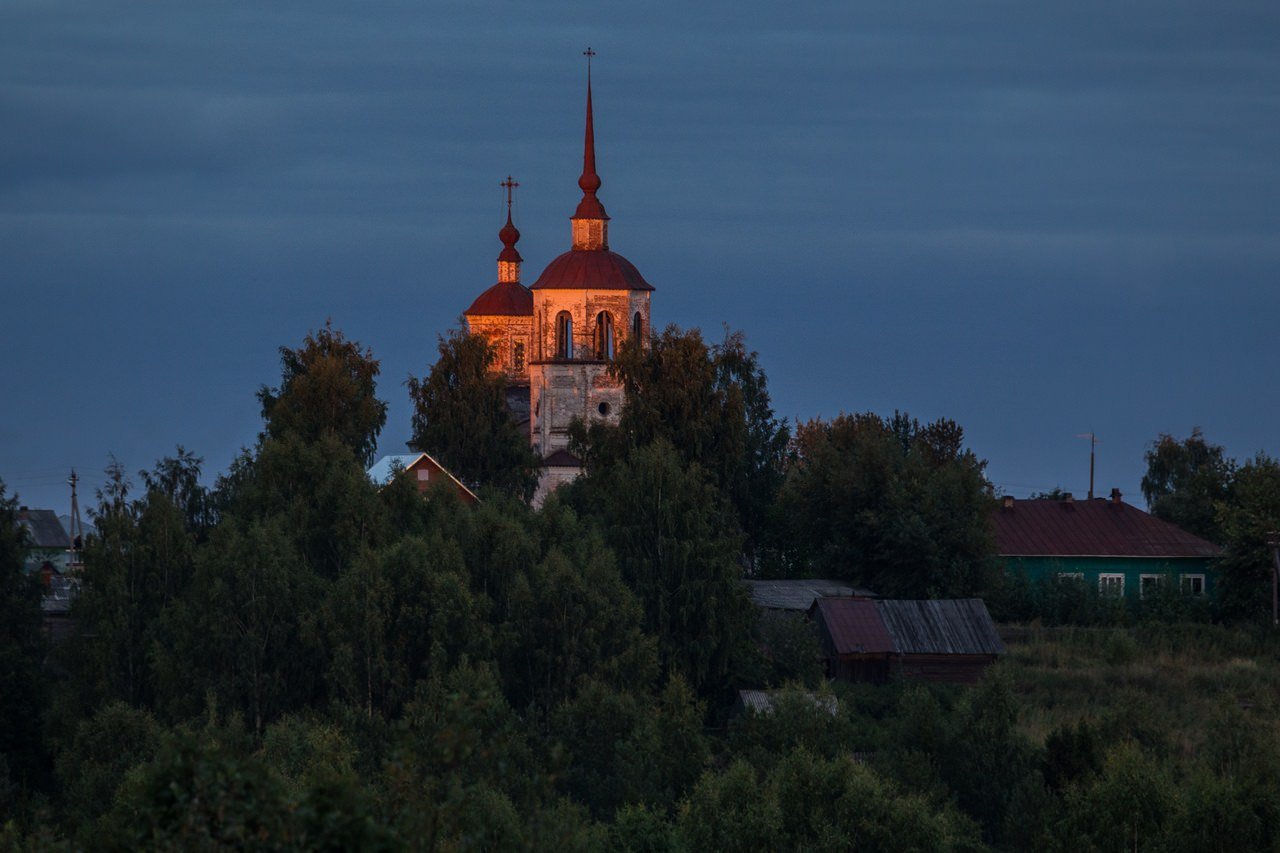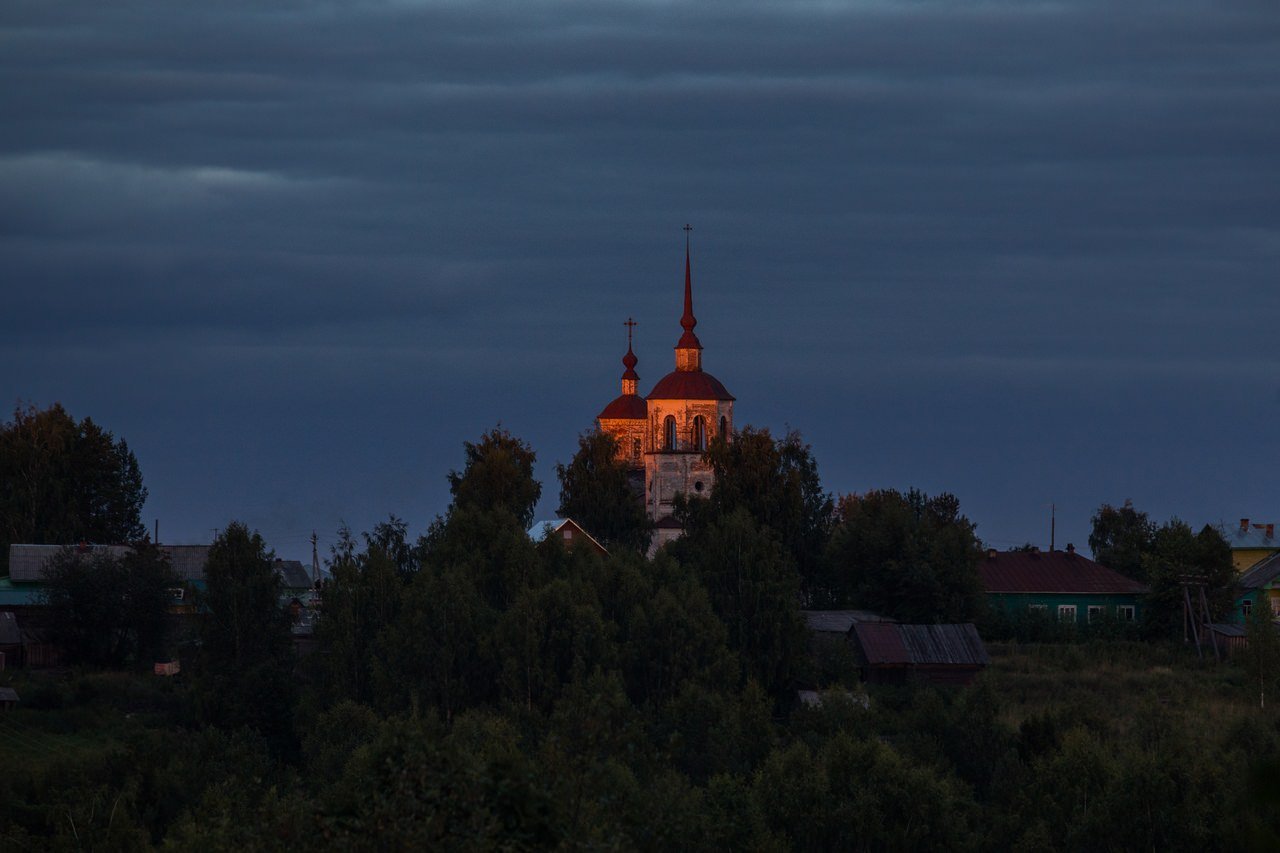 It remains to do for yourself a similar frame in the winter.
Only in winter you need to take into account a completely different position of the sun.
---
Canon 6d, EF 17-35 / 2.8L, EF 100-400L