EuroVelo 7 - Germany, Listerfehrda to Belgern 75 km
---
Today's post highlight is the town of Torgau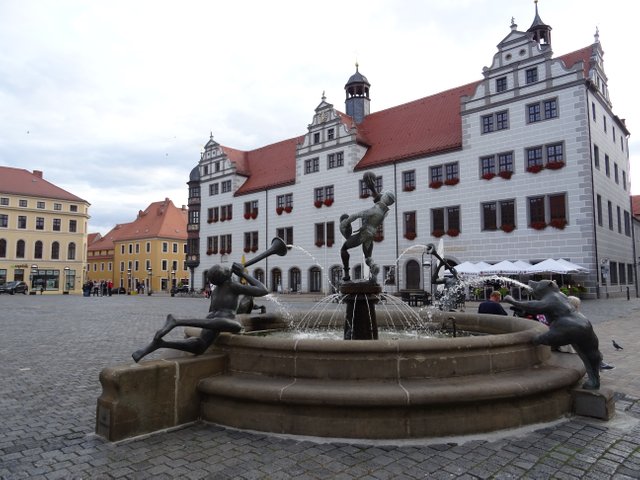 ---
After having breakfast and working a bit on my steemit post this morning for about 2 coffees (aprox 2 hours), I finally went out to pick up my bike to do some cycling cause it was getting late, around noon. This was more of an experiment for me writing on the road. I found it to be quite challenging because normally I cycle untill 7-8 PM and by the time I check in to my hotel, shower and have some dinner it's almost 10 PM when I'm back in the room. After 70-90 km of cycling with luggage in the sun, a dinner and a beer, I'll have energy left for 30 min before shutting down. So not much writing possible in the evening maybe only downloading the photos. The writing should be done in the morning after having a coffee to take advantage of all that energy and enthusiasm. I still need to fine tune this process in the future but until then please enjoy today's journey and photos.
---
Autumn is in the air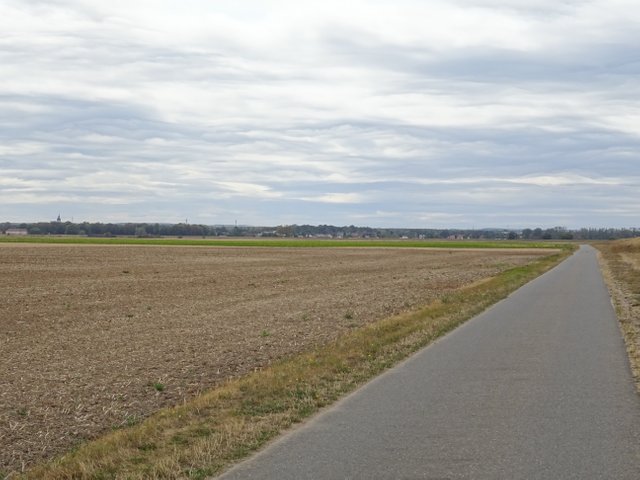 ---
Crosing river Elbe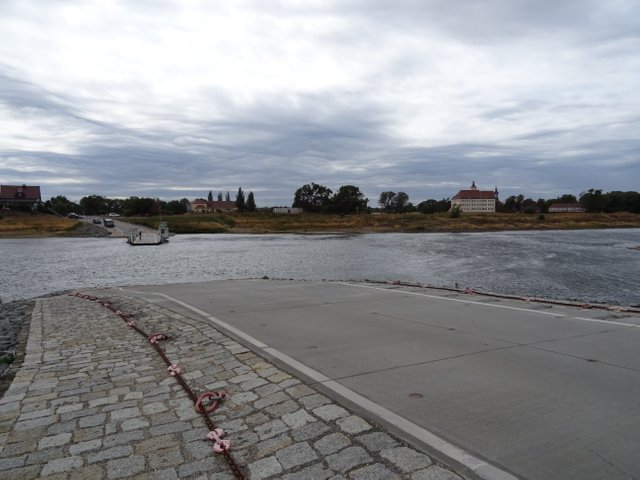 ---
Short rest by the lake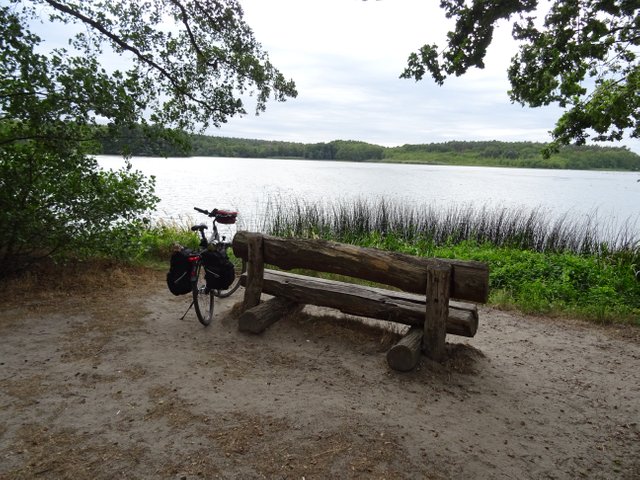 ---
Arrived in Torgau late in the afternoon and stopped for a coffee in the main square. The town is best known as the place where, on April 25th, 1945, U.S. and Soviet forces first met near the end of the Second World War.
---
Torgau main square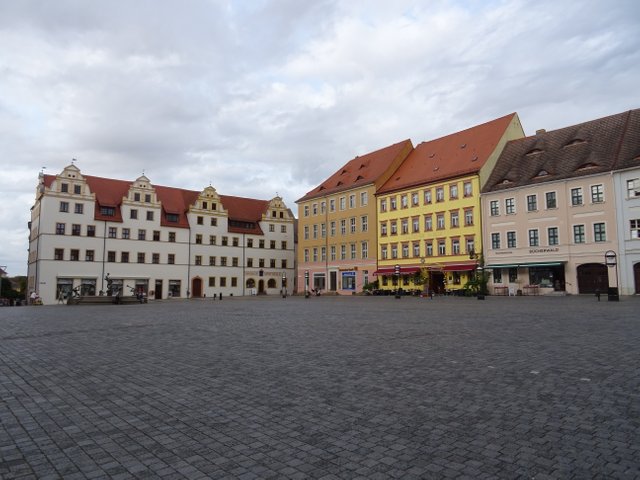 ---
Coffee with a view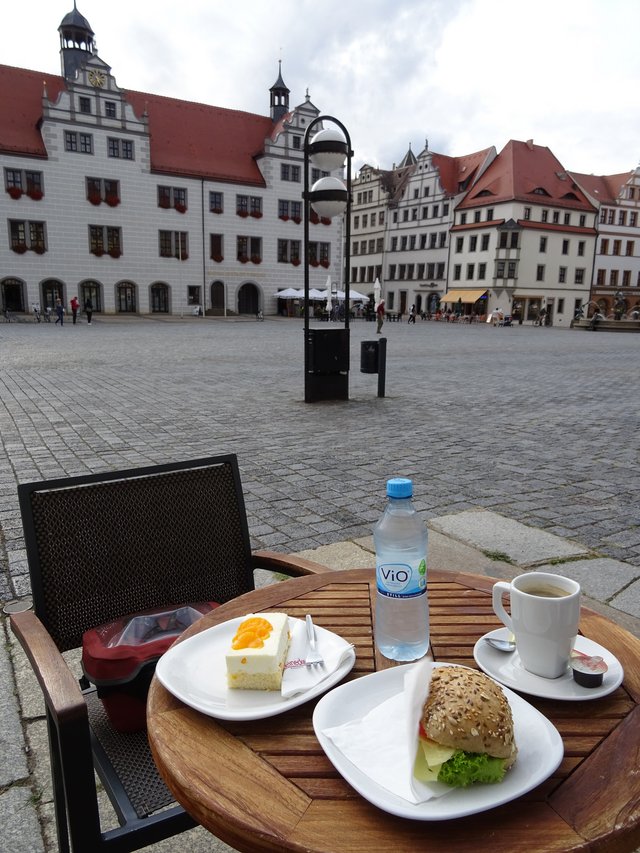 ---
Streets of Torgau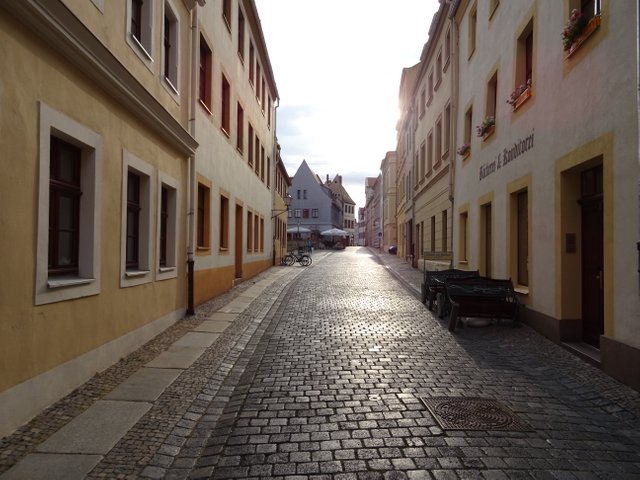 ---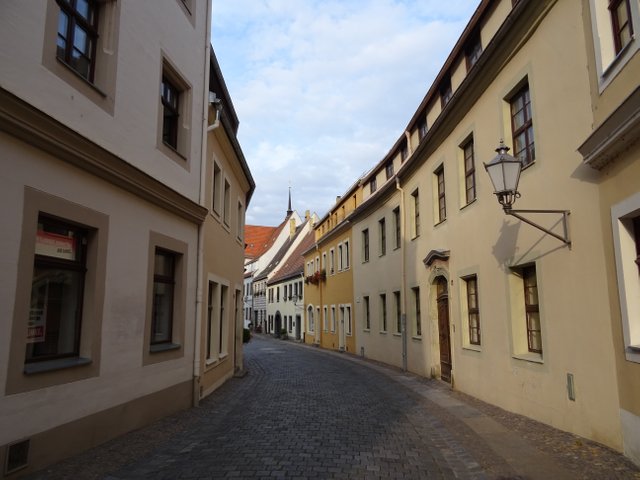 ---
Hartenfels Castle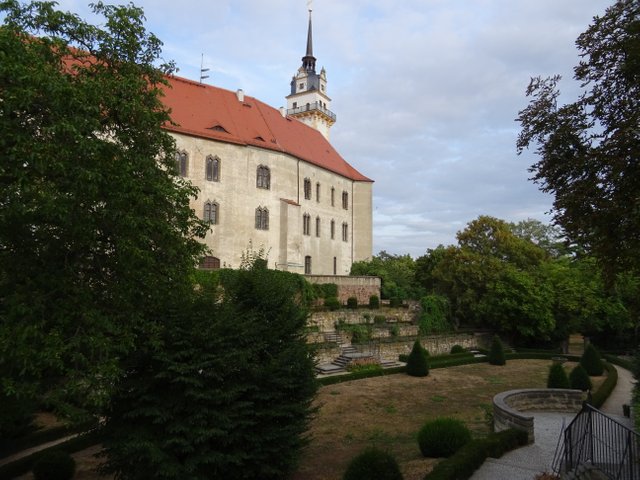 ---
Hartenfels Castle is the most significant building of the townscape. It's here, that Renaissance, Reformation and modern times meet in a most unique way. The Castle Church, the first Protestant church to be built in Europe, which was personally consecrated by Luther.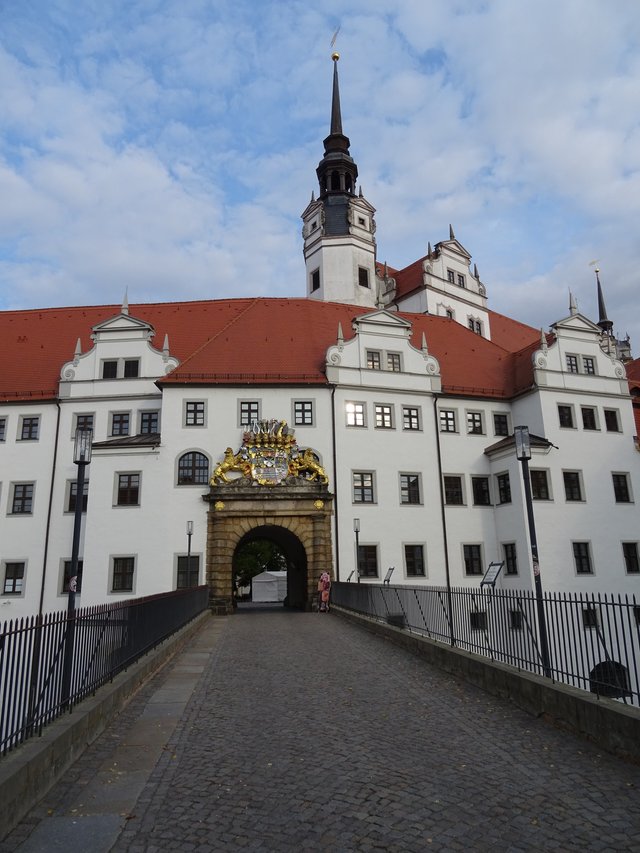 ---
The Impossible Staircase - is a grand, enclosed spiral of stone steps, constructed without a central supporting column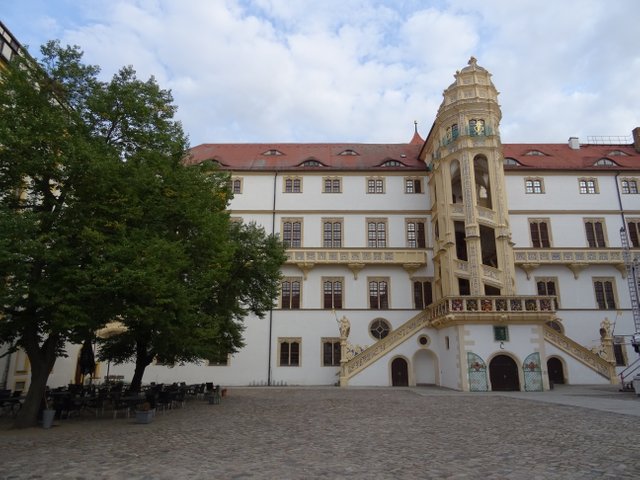 ---
The Beautiful Window - is a two-story oriel with eight windows, framed in intricately carved sandstone, and also richly decorated.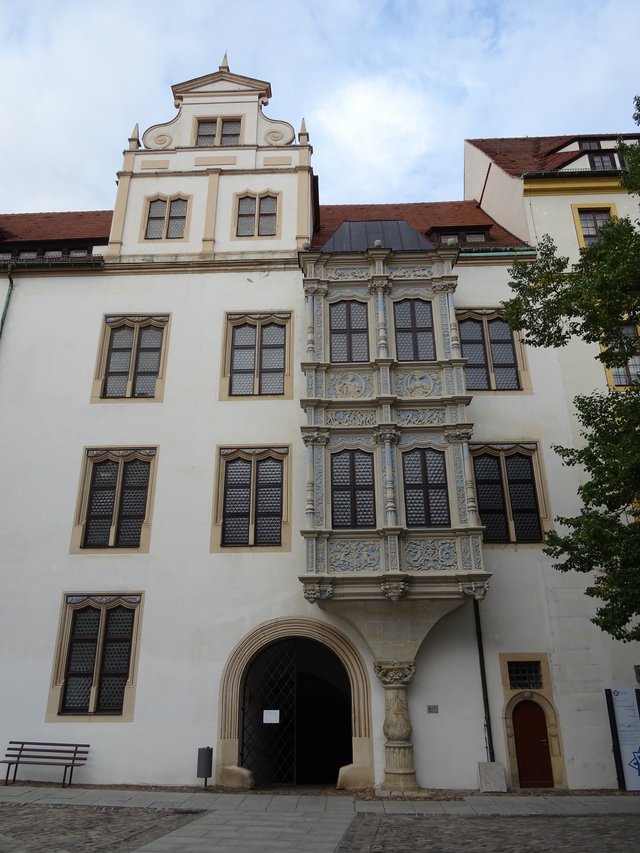 ---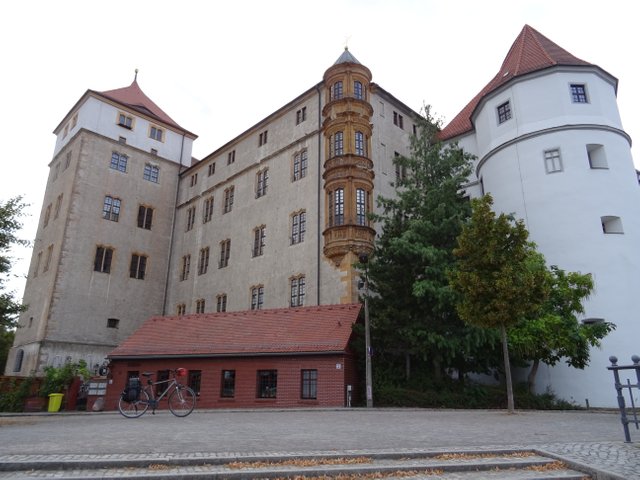 ---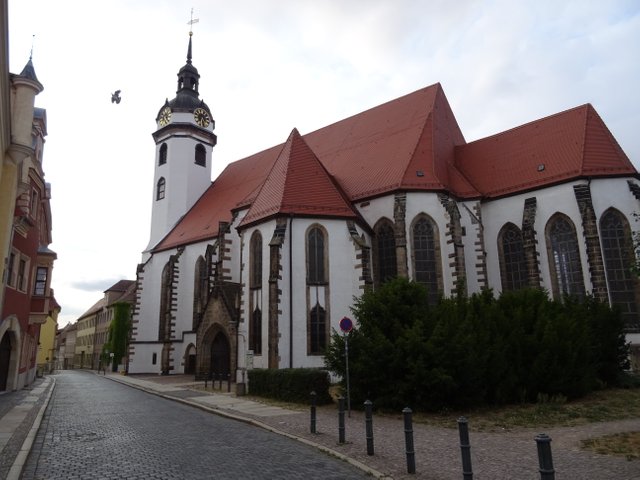 ---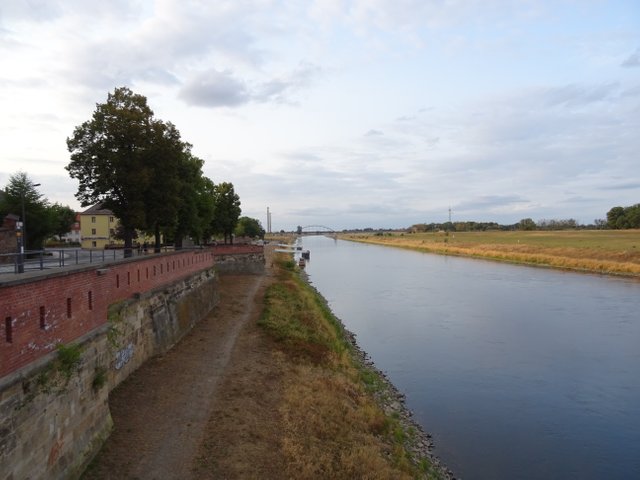 ---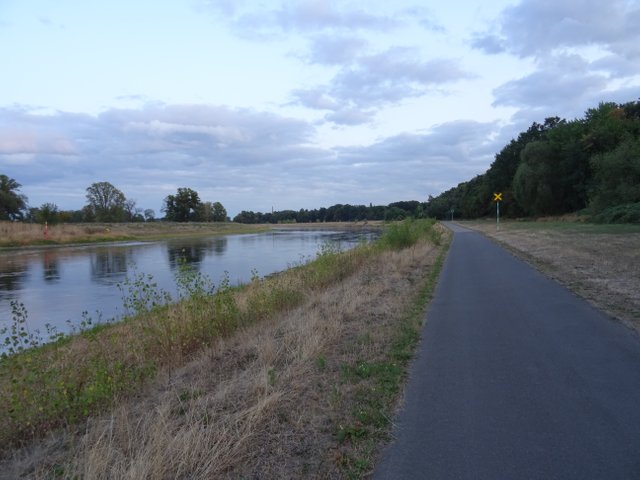 ---
Belgern main square and Town Hall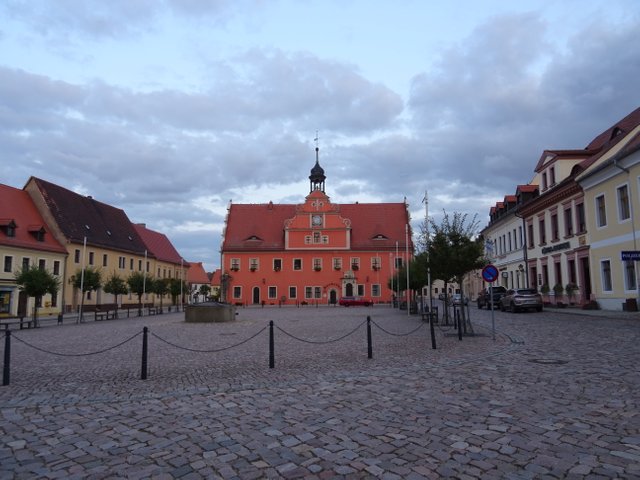 ---
Pension Sigwarth - my overnight stay in Belgern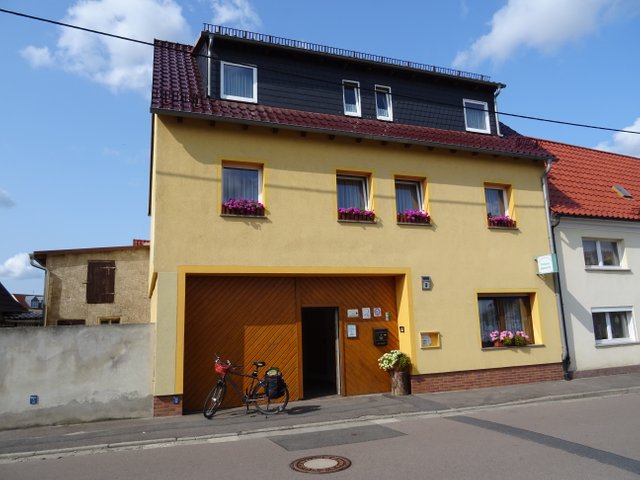 ---
Day 4 - 75 km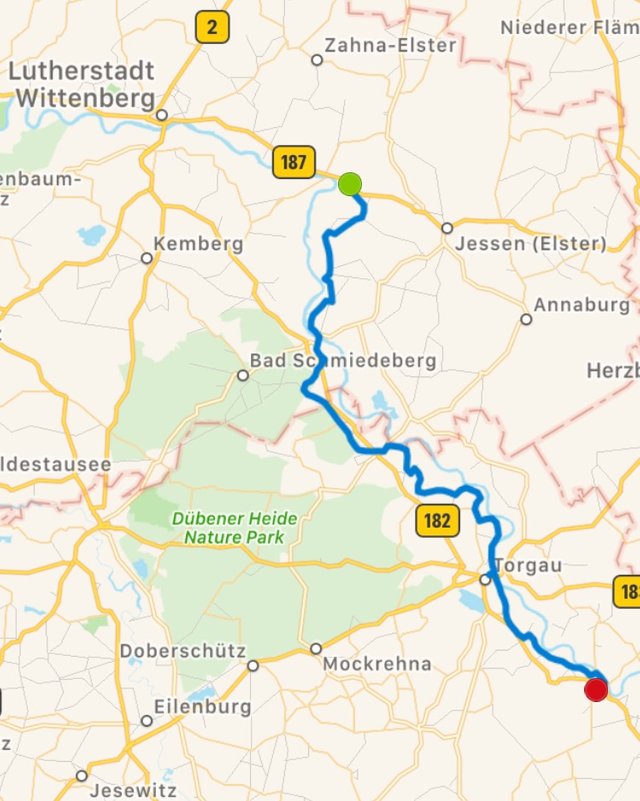 That's it for today friends, until next time keep on traveling!
---
©Discover EuroVelo
---
If you plan to travel in the future you can use my link here to get 10% off your next hotel room on booking.com while also supporting Discover EuroVelo project (I'll get US$15 from them), so both of us can travel a bit cheaper next time. Thank you!