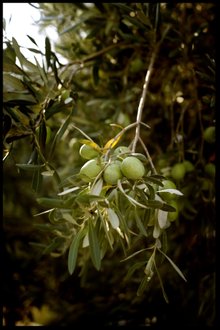 The Olive tree is a fantastic plant; it's beautiful, robust and the yield of olives in a good year is huge. This all makes it quite fun to go to Greece and make our own Olive Oil. So everybody goes up into a tree, hunting for the most, the roundest, the least damaged; a handful like on the picture to the right, and another 500 like it.
---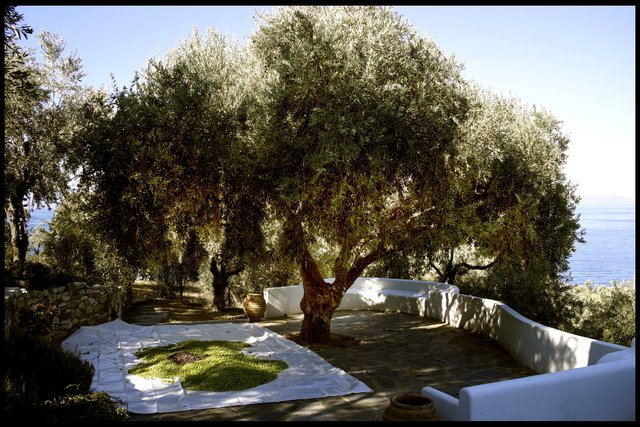 Olive trees are quite majestic creatures. The oldest one known, Plato's Olive Tree, is an estimated 2400 years old! The ones we are picking were planted approximately 200 years ago. Olive trees prefer calcareous soils, flourishing best on limestone slopes and crags, and coastal climate conditions, like here on the Pilion peninsula in Greece.
---
| Here are some stills from that process | . |
| --- | --- |
| | |
| Some of the tools of the trade. | My always trustworthy Renault. |
| - | - |
| | |
| Yours Truly at the Press | The Essence |
---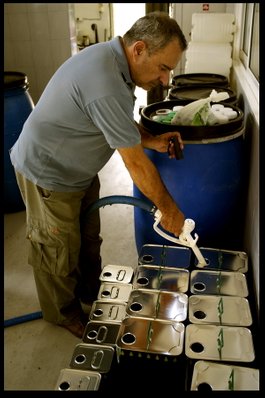 Ready to drive home!


---
This is the second part of the 3500km Travel Trilogy, of which you
can find the first part (which is the end) here.
---
About the Trip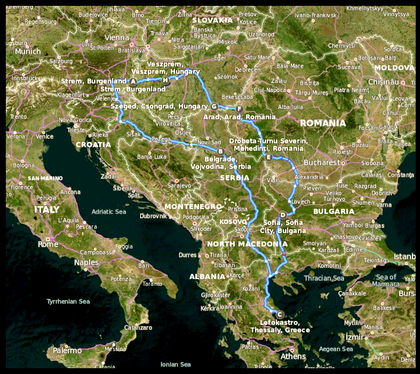 We slept the last four days in four different countries; all in all we crossed
8 countries during 3500km. This all to spend 3 days in Greece, making
our own olive oil. Plus another 4 days sitting at the Greek seaside,
impatiently watching our boredom grow and things getting stuck.

When we finally decided to hit the road a few days early things started rolling again.

And not just a little bit!

---
So now that you've seen how olives are harvested, watch out for the next posts
about the press, the beauty of the machinery, and some more pictures of trees ;)
---
This is my first attempt of seriously using formatting. If on your screen it all looks topsy turdy, let me know or send me a scrrenshot in the comments. Thanks!