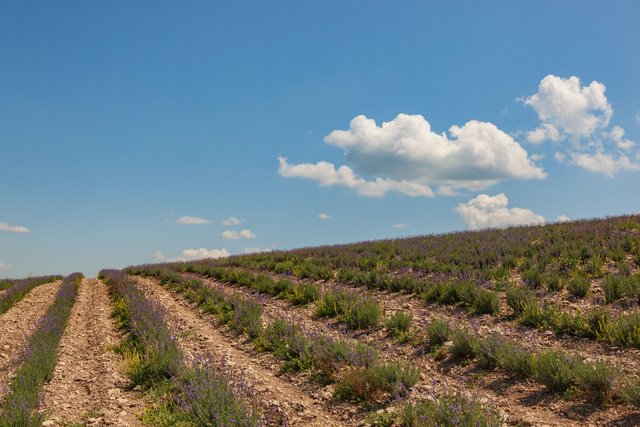 A new story about how we searched for lavender fields in Crimea
This was not the first day in the Crimea. We survived several days of bad weather and with the advent of a cloudless day we went to the city of Bakhchisarai. Near this ancient city is a lot of interesting things. Firstly, the Khan's Palace is located in the city itself. Nearby is a cave monastery and in addition there is also a fortified city on a rock in which a people called Karaim lived.
In a word - there is something to see. In addition, in the vicinity of the city there are fields on which lavender is grown. Why don't you French Provence?
We did not know the exact location of these fields, so we decided to drive through the villages and environs, which are most mentioned in guidebooks and on maps on the Internet.
We left the Black Sea coast. At first we rode among the mountains, but gradually we went down to the valley and the mountains were to our right and left.
The valley was beautiful. The valley was all planted with cultivated plants. There is a vinographer and peaches and watermelons.
In a word - agriculture is booming.
Then we arrived in one small village where there should be lavender.
From a distance, I noticed that there was something bluish-blue on the field. Most likely this is lavada.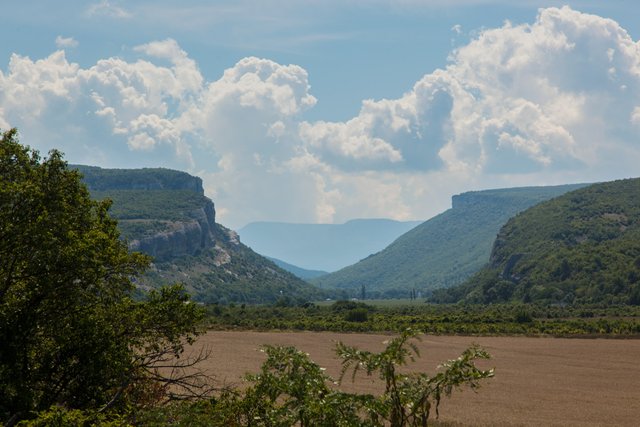 And for sure! we found lavender fields.
We found them and calmed down - you can put a check in our checklist. It turned out to be easier than it was in France. Then I had to wander along the small French roads from Avignon to the town of Salt.
Then the very first fields we met were also not very succulent with small plants. Only the next day we managed to find large beautiful bushes of lavender, as in the pictures on the Internet.
Crimean lavender was not very large. While we were inspecting the field, which was well-groomed, a man passing by approached us. He strictly forbade picking flowers. We ourselves were not going to touch the plants.
I just wanted to take some photos. Which I did. Of course, it would be very cool if I ended up on this field at the hour of sunset or dawn, but it turned out that the sun was high.
Walking along the lavender field, we set off further. A cave monastery was waiting for us.