Where to Stay in Cinque Terre and Nearby Regions - #1 La Spezia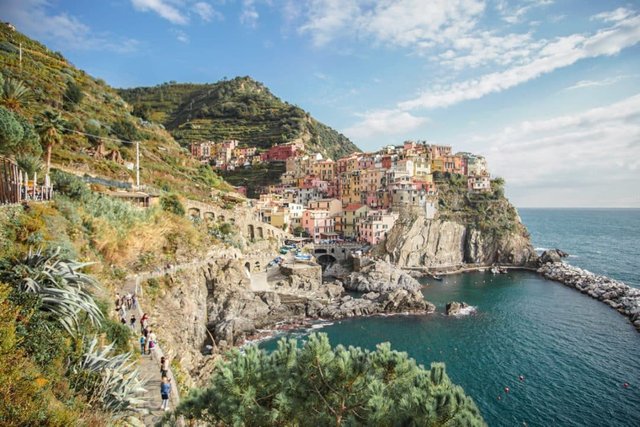 Cinque Terre is one of those destinations where location can make or break your trip. Part of the charm of the "five lands" are that they are still relatively remote. However, this makes it a little more complicated to navigate where to stay in Cinque Terre.
I recently visited this UNESCO world heritage site this past fall, and at first felt completely overwhelmed with accommodation options. After extensive research, I found a couple of accommodation tips and tricks that made my travel planning way easier.
Whether you're looking for a quiet agro-tourism stay, a romantic luxury villa, or a budget-friendly option, this guide will save you the hours of research in planning the perfect Cinque Terre trip!
Before deciding where to stay in Cinque Terre, there are a few important factors to consider. Chances are you've already booked your flights to Italy, and perhaps are looking to incorporate Cinque Terre into a Northern Italy itinerary.
First, I'd recommend spending a minimum of 1 day to 3 nights in the Cinque Terre region. It is doable to see all 5 villages, or pick a couple, within one day. This is only possible if you take the Cinque Terre train. If you'd like to stay for 2 or 3 days, you'll be able to move at a leisurely pace and incorporate some hiking.
If you plan on coming in the summer months of June-August, you'll definitely need to prepare yourself for more crowds. Many people take day trips from Florence to Cinque Terre and also cruise ships coming into La Spezia.
If you come in the shoulder season of March-May or September-November, you'll still get sunshine without much of the crowds. You'll also find better value accommodation options. I visited in late October, and it was absolutely perfect.
If you do come in the summer months, there are some accommodation options that are in the outskirts of the park in authentic Italian villages. These accommodation options are best as well if you plan on driving to the region.
La Spezia: Best Value Accommodation Options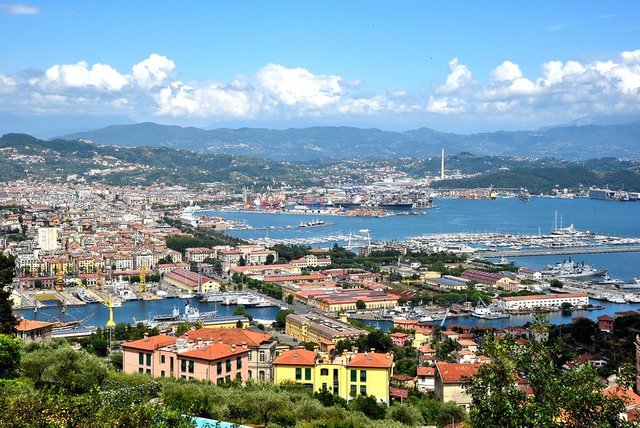 After doing a lot of research, we decided to stay in La Spezia, and I couldn't recommend it more. Staying here was convenient, charming, and budget-friendly. You may have never heard of this small Italian town, but it is the closest major city to Cinque Terre National Park. On the map it looks further out, but in reality it's only a 10 minute train ride to Cinque Terre!
This brings me to my next point. Don't even think about renting a car to visit within the actual park. There's no parking, and it's very expensive. The train system connects La Spezia to all five villages, and you can get a 1-3 day pass to visit all of them. You can read about train travel in Cinque Terre here.
For this reason, it's not necessary to stay in the actual park of Cinque Terre. You have better value accommodation and restaurants in La Spezia, so I would recommend basing yourself here if you're on a budget. Plus, I do think this is the best option if you're only planning on staying for 1-2 nights.