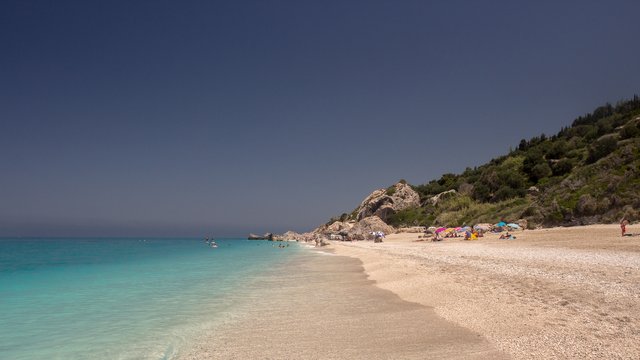 ---
The beaches of the island of Lefkada are incredibly beautiful and each of them is unique.
In previous posts, I showed pictures of the beaches of Pefkoulia, Agiofili and Agios Nikitas. Today I would like to tell about the beaches of Kavalikefta and Megali Petra chosen by us for beach holidays during our recent trip to Greece.
---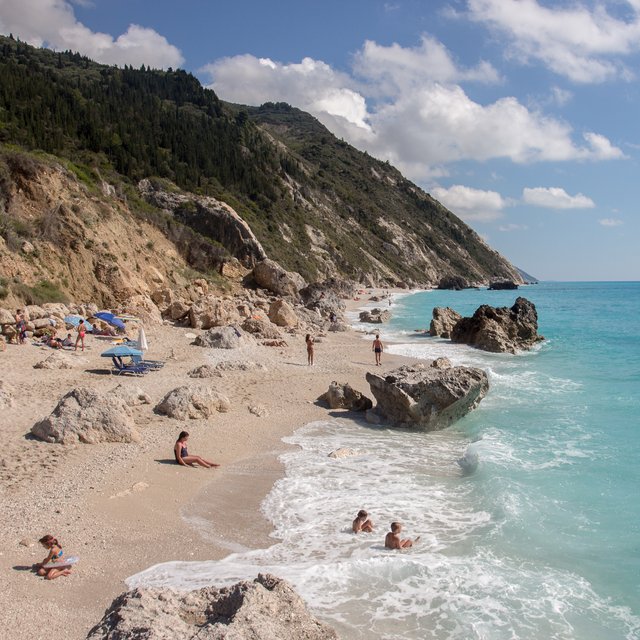 ---
Kavalikefta and the nearby beach of Megali Petra are located in a hard-to-reach place on the western coast of Lefkada. From the mountain village of Kalamitsi to the beaches is a narrow and winding asphalt road partially destroyed after earthquakes. On the road there are no bump stops, on the one hand – rocks, on the other – the abyss. For this reason, you can only get to the beaches by your own small car or motorcycle.
Both beaches are considered wild. There is a parking lot, a small cafe and sun loungers, but no changing rooms and showers.
---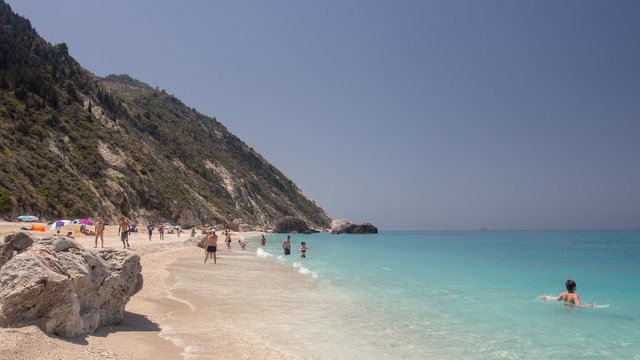 ---
This place is good for those who like secluded beaches where there are few tourists even in high season.
---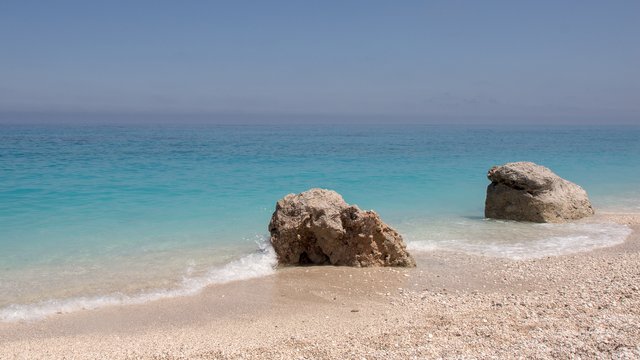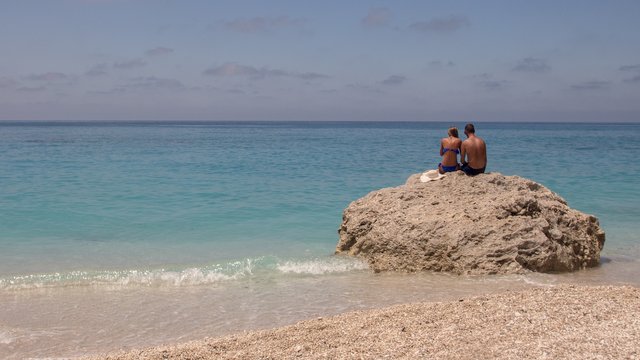 ---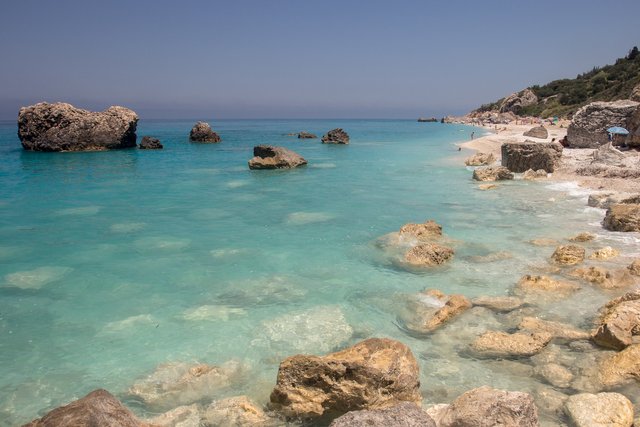 ---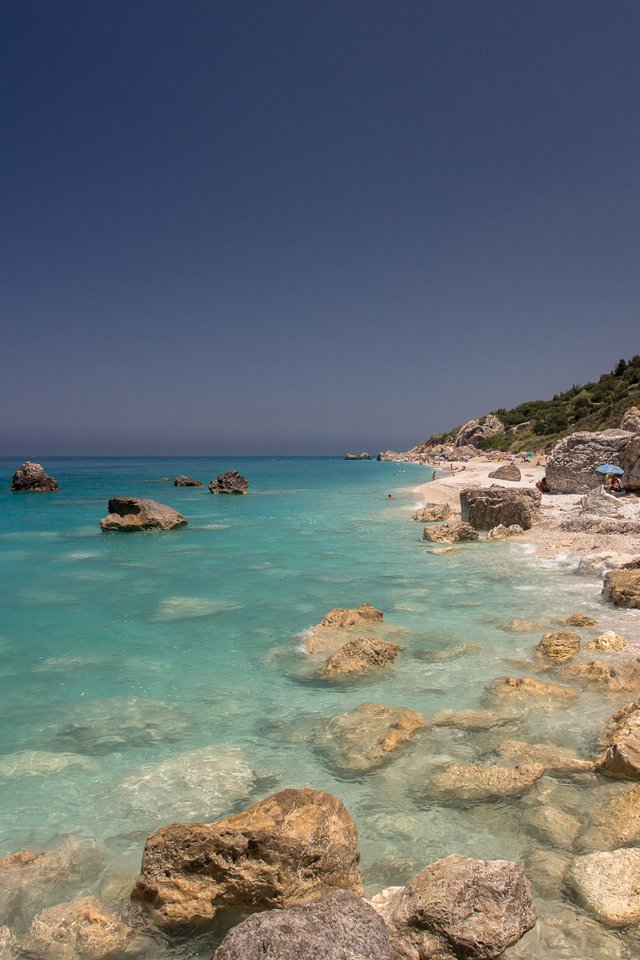 ---
The beaches of Kavalikefta and Megali Petra are a lot of stone boulders of bizarre shapes and sizes.

Most likely, hence the name of the beaches (for example, «Μεγάλη Πέτρα» in Greek means «big stone»).
---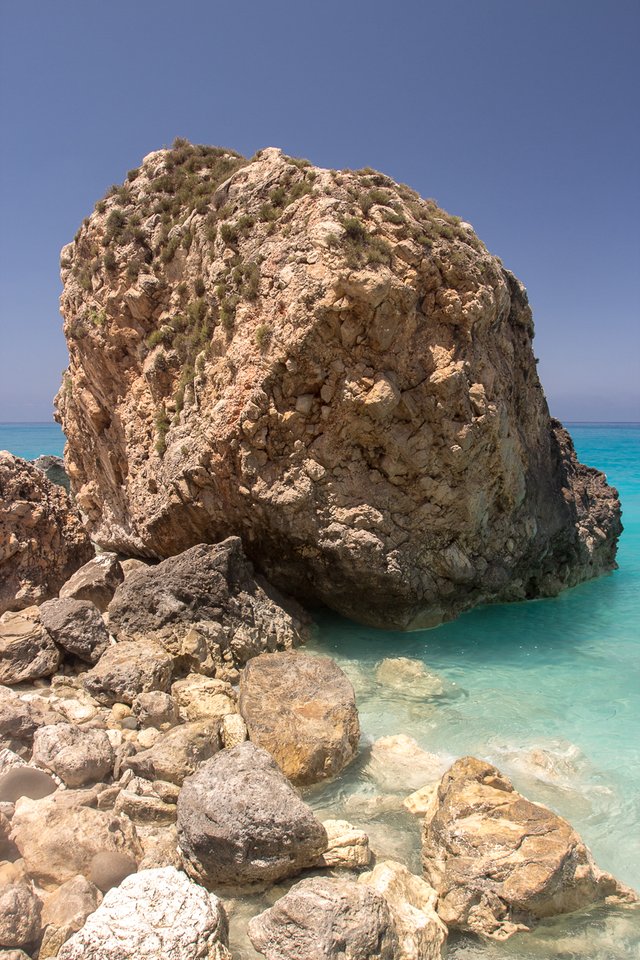 ---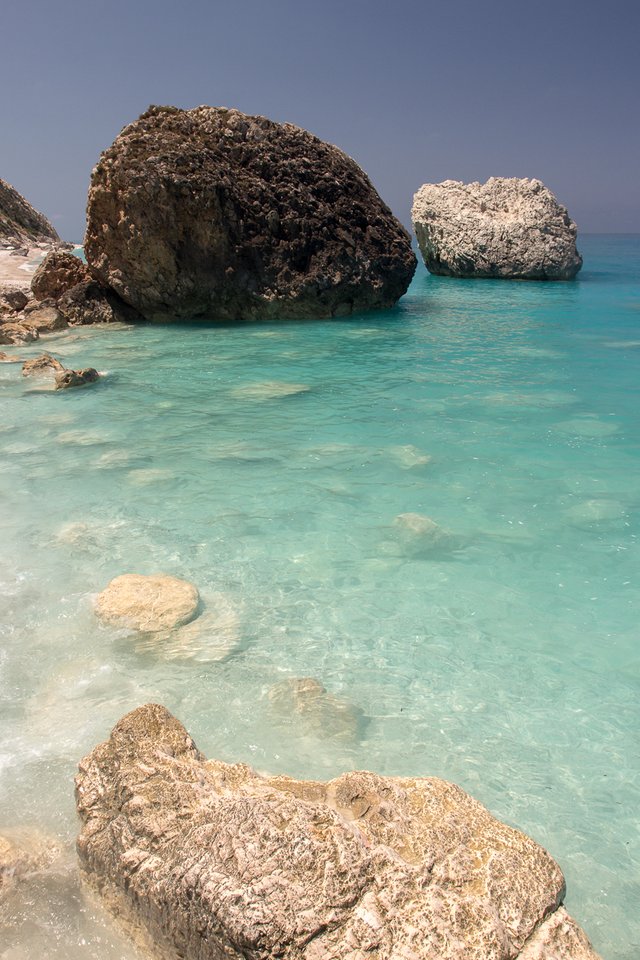 ---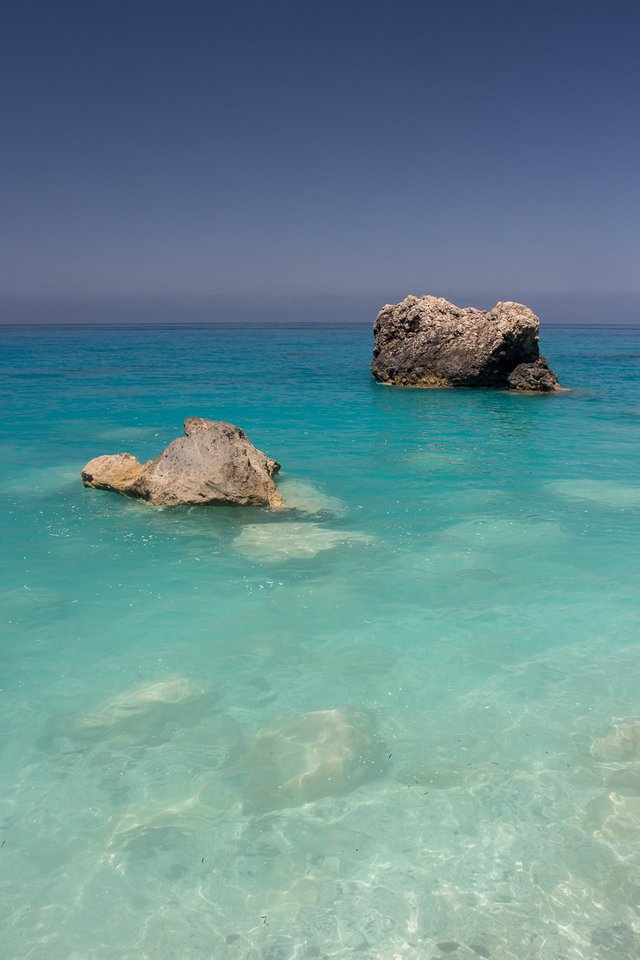 I already somehow mentioned that the island of Lefkada is in the seismic zone.

Obviously, such a number of large stones on the shore appeared after the earthquake.
---
But the main thing, of course, is the sea. Crystal clear and very warm Ionian sea.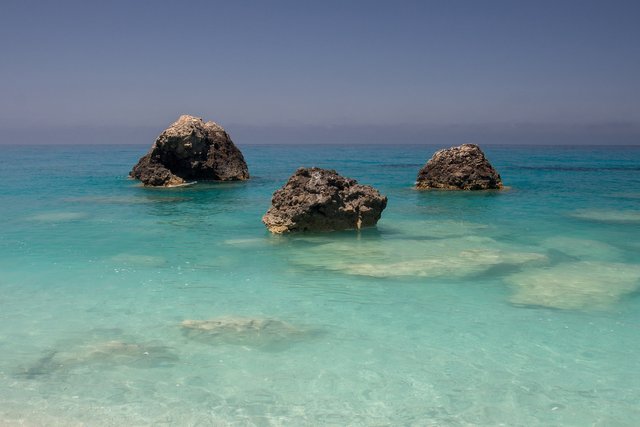 ---
The stunning sea, small white pebbles, picturesque boulders – all this makes the beaches of Kavalikefta and Megali Petra one of the most incredible beaches that we have seen in our travels.

One day we stayed there until sunset – see the posts «By the sea before sunset» and «The sunsets of Lefkada».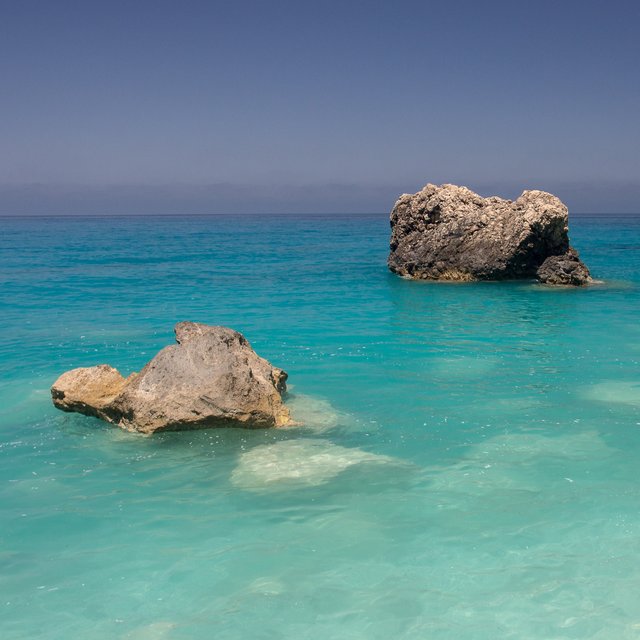 ---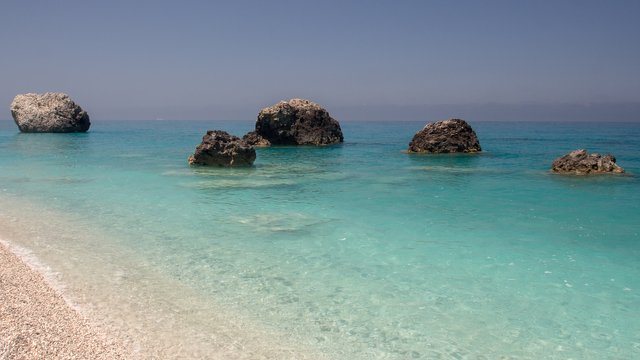 Finally, a few more landscape pictures.
Low tide.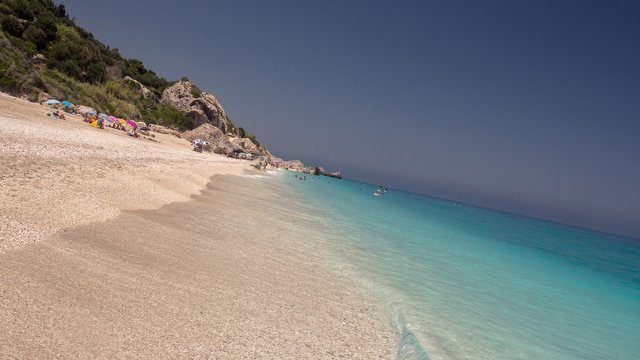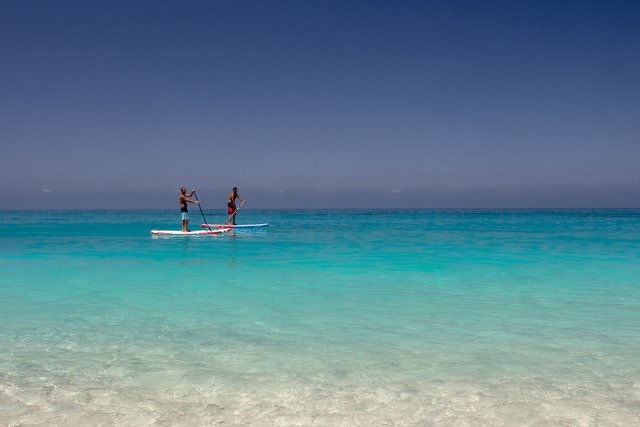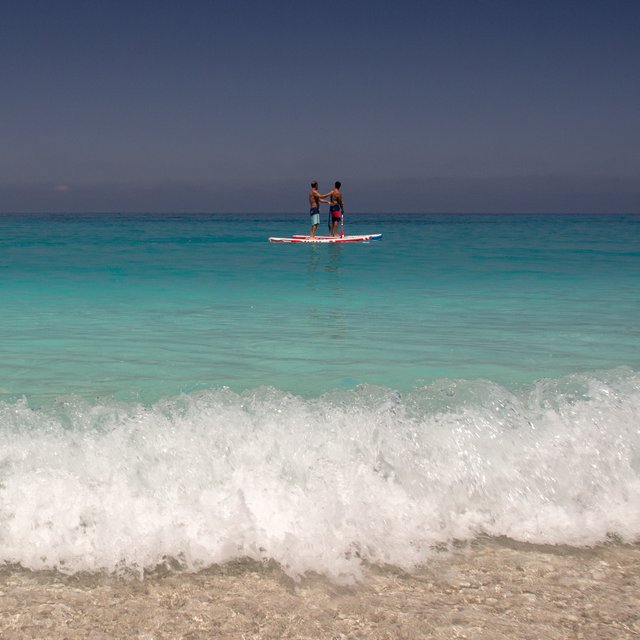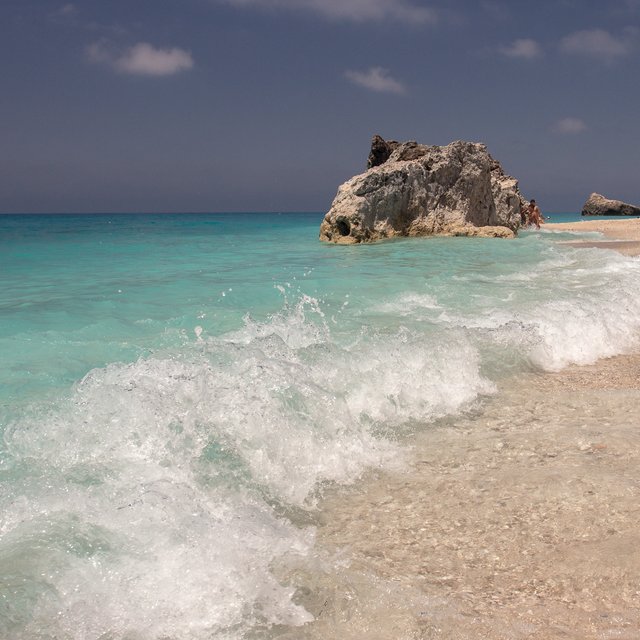 ---
Μεγάλη Πέτρα!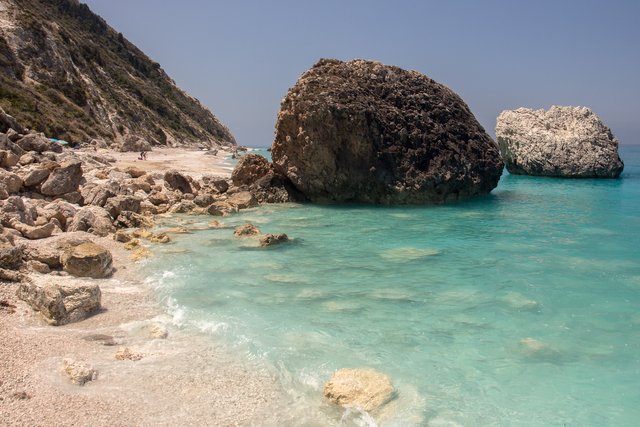 Thank you for traveling with me!
The island of Lefkada, Greece.
July, 2018.
...
@alexanderfluke's travels
Canon 650D + EF17-40/2.8L USM + EF70-300/4.0-5.6 IS USM
open the picture in the next tab to see the full size
All my travels:
Tenerife 2008 | Crete 2010 | Cyprus 2012 | Rhodes 2012 | Corfu 2014
---