The Enchanting Chamonix 🏔️ French Alps ⛷️
We are a driven by the passion to explore.
This planet has too many wonders to see, and nothing better than an online network like Steem community to share experiences and pictures.
It's a pleasure to be part of this revolution!
😎
On this post, I will be sharing with you some very interesting curiosities from the French Alps. Specially Mont Blanc.
Whenever you decide to do snowboarding, consider going to France.
🇫🇷
Chamonix
🏂
There is a myriad of beautiful mountains between France, Switzerland and Italy.
This picture below was taken by myself:


Have you ever heard about Mont Blanc?
Located practically on the border with Italy, it holds the badge for being the highest mountain, not only from France but from entire Eurpe!
Around 42 minutes by car, from Chamonix-Mont-Blanc, this mountain is massive.


Above sea level, it's highest peak is around 4,808 meters (or 15,774 ft).
Also....
Did you know Chamonix hosted the first Winter Olympic Games, back in 1924?
That's historical... and very stylish, by the way:
---
The Biggest Picture in The World:
In 2015, a gigantic 365 Gigapixel photo was taken from Mont Blanc.

Click on the image to interact with it on FULL RESOLUTION OF 365 GIGAPIXEL!
It's amazing what these guys did.

You'll have the possibility to choose between many different points of view and points of interest. It's worth checking it.
Those thinking about visiting the Mountain can take advantage of this picture.
Take a brief look of how close you can get:

That's a HELL of a zoom, i'd say. This is pretty amazing, my friends, I hope you will enjoy it!
🏔️
Last but not least:
Even James Bond himself has visited Chamonix.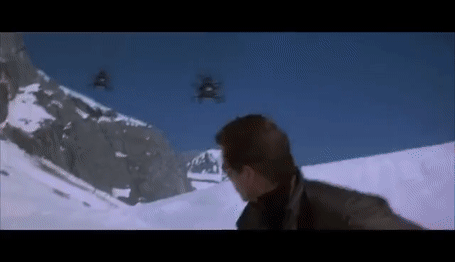 That's all for now fellas.
Stay tuned for more content!
Our community is coming soon...
🌲
Have a good one, Steemian Travelers! 🖖
STEEM ON!

TRVLDG - 2020.
All rights reserved.
#steem
#passiontrips
#passiontrip
#traveledge
#steempeak
#steemit
#esteem
#trip
#mountains
#france