Stunning scenery from my day in Lacrosse, Wisconsin, where ambassador Sue Rieple Graf showed me the sights.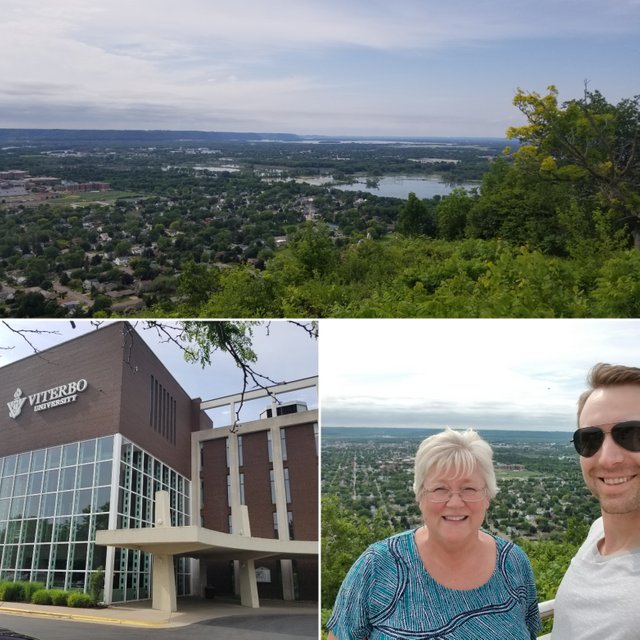 She also showed me her day shelter for the area homeless, complete with laundry, shower, refreshments, and games all under one roof. People lined up outside the shelter awaiting its opening. Once Sue unlocked the doors, many old and young, veteran and civilian, men and women entered the space. Such accommodations are vital.
Beyond provisions, however, my next questions are: How might these folks get back on their feet? And, how might we best prevent the next generation of homeless and/or addicted?
We carried this conversation to Viterbo University's Institute of Ethics Director Richard Kyte, who organizes a series of monthly presentations at the school's fine arts center. For September's presentation, he'd like to feature my documentary about The Wall, last year's Minneapolis homeless camp.
Thank you, Sue, for showing me your city and for all the work you do running your shelter and managing these folks in need.
Hope to see you soon!