Travelling last weekend to a Hill Station!
Hi Guys! I travelled to a nearby tourist spot with a friend of mine and his family last weekend and thought I made a post about the place. The place is called Bhedetar of Dhankuta District of Nepal and is quite famous within residents of nearby districts and Indians and the place sees occasional influx of foreign nationals as well. Situated at 1420 m height, the weather is cool to chilly all the time and people visit this place to escape the heat of the plains starting in just 15 kms downhill. There are few attractions around the place and some are in development phase.

The settlement is not huge but lots of hotels and restaurants have popped up in recent years and the main place looks quite crowdy and if you are not a fan of crowds a 2-5 minutes walk should take you to a peaceful environment. There is a small hill called Charles Point named after Prince Charles who visited this place in 1980 and there used to be a view tower until 2015 when a massive earthquake destroyed it. However, it is in construction phase again and hopefully will be opened to public soon.
In a clear day, we can see the mountain range of The Mount Everest or Sagarmatha in local Language and The Mount Makalu Range but the weather is very unpredictable and can be sunny a minute and densly fogged the next. The nearby Sub-Metropolis Dharan can be seen from some places around this tourist spot.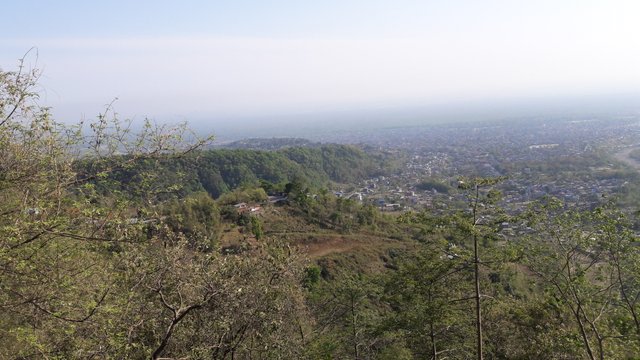 Well, We stayed at a hotel in two rooms that cost about NPR 2,000 or about 20 USD and the food was not the best we could have got, the cost was allright and in general Nepal is a budget travelling place and is very cost friendly. On the same day, we went to a place called "House of Spirits" or called "Aatma Ghar" in local language. The place was about 5 minutes walk uphill from the gate and was constructed by the local community for their revered ancestors. The architecture was simple but unique and quite photogenic made by layering flat stones in a neat manner. The surrounding area was also a permacultured, so we could see quite a lot of greenery.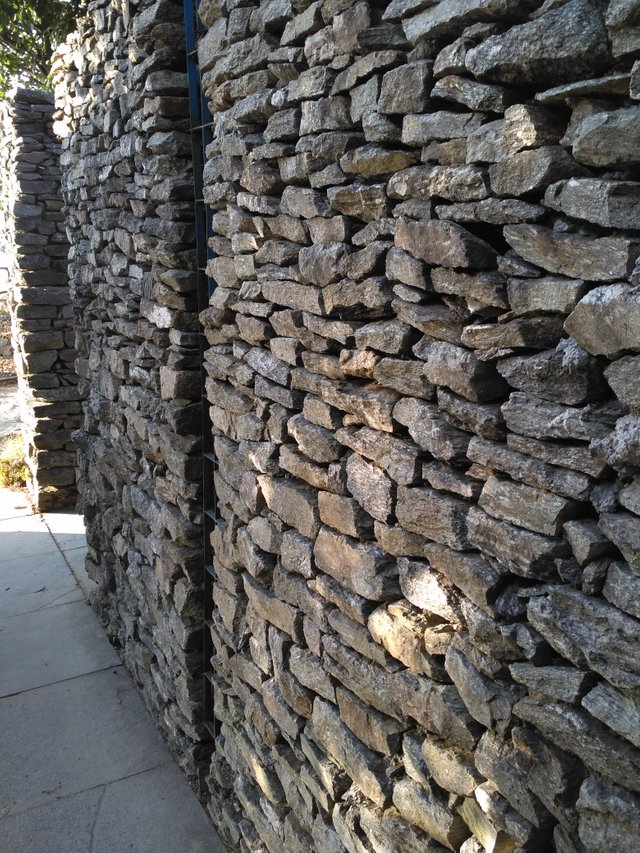 Next day, we first went to a nearby temple called "Pathivara Mandir" which took us about 10 minutes of ride and 10 minutes of walk. Thank God, it wasn't crowded that day because I fell very anxious around crowds. Here are some snaps taken during the visit to the temple.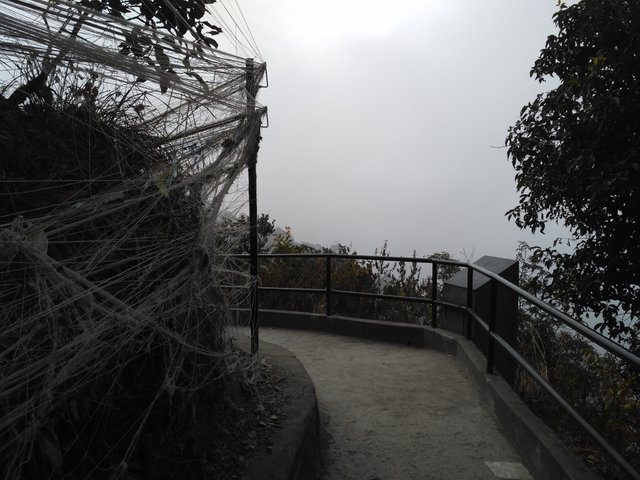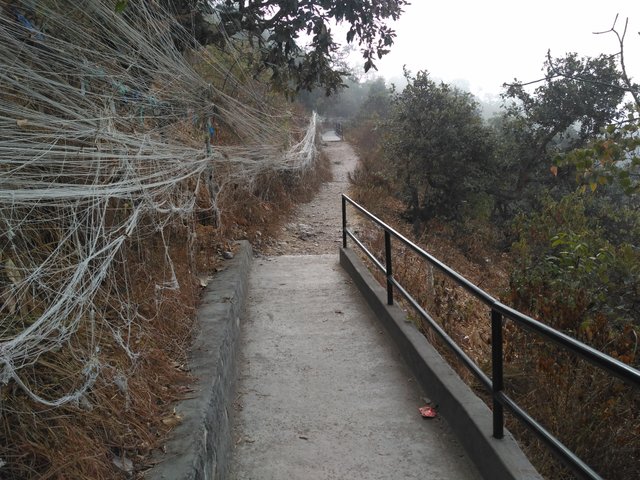 The strings set in place by the worshippers was quite a attractive sight. Then, we hit the road again to our final destination, the waterfall called "Namaste Jharna". It was about 30 mins ride and about 15 mins walk. The community settled around the place with help of tourism board and few other organizations have constructed stairs, bridges, restrooms throughout the place for the visitors. I remember visiting this place about 7 years ago and reaching the waterfall was quite dangerous but adventurous. Here are some snaps I took there: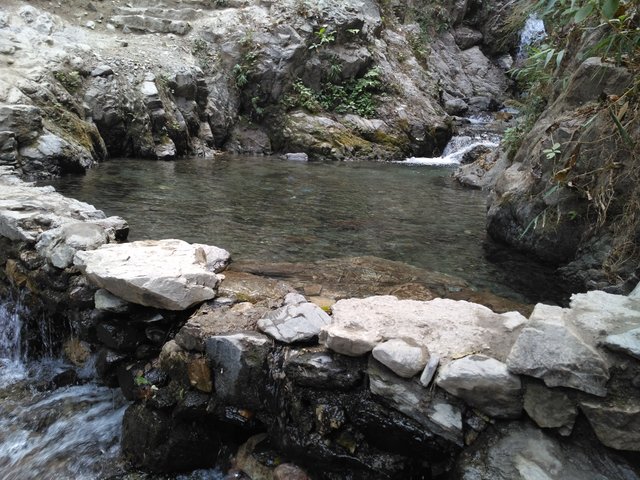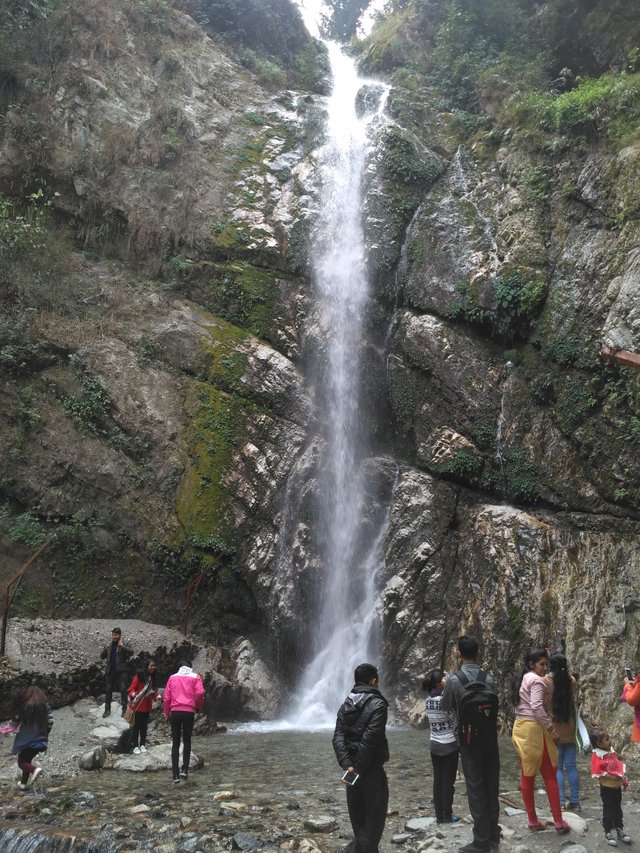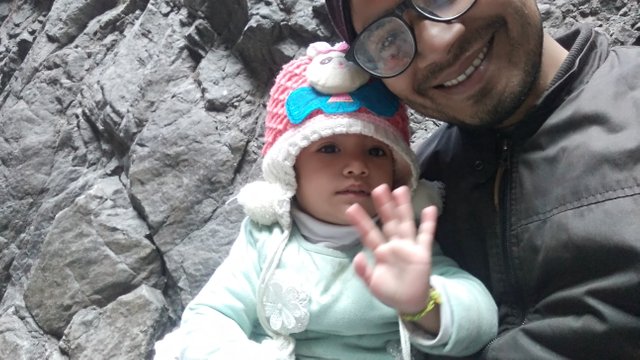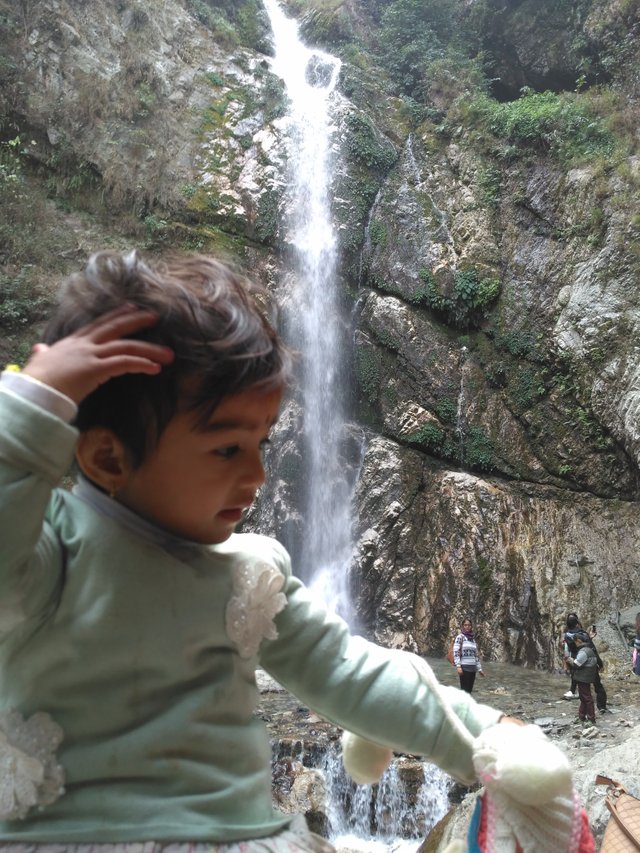 The waterfall gets very strong during monsoon season but this time it was very welcoming size but cold weather didn't make me want to go near it. May be next time. We stayed there for a while and took photos and comtemplated the beauty of the place and complained about the walk experience to get there and got rwady to leave. This was the last picture I took before we finished our trip.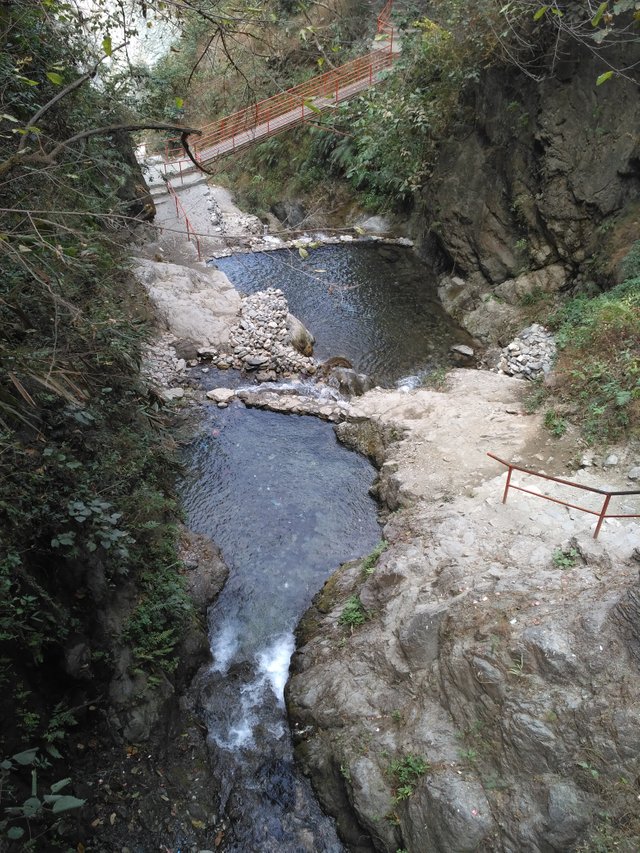 If you have any feedback or suggestion or any questions do comment below. I would be very happy to know where and how I can improve and answer. I am using busy app for this post and my previous posts and receving support for my content.
All the pictures are from my phone's camera except the first one which I took from a Government Website of Nepal.