I've been out of the Country for 3 years and I just got back. I'm having a hard time with culture shock. I see people spending money here like it's going out of style. It's like more, more, more, more, more!!!!!!!! Is the name of the game.
Uhh, time to get another storage unit!
photo credit: Huffingtonpost.com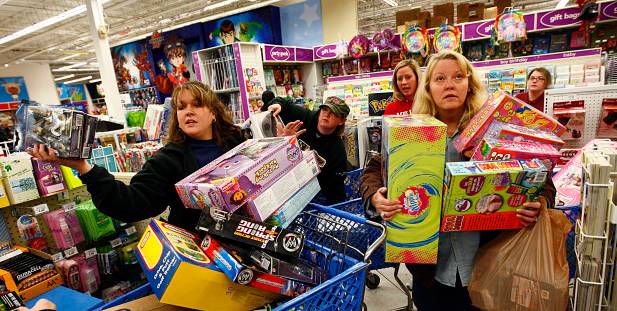 Did you know anyone on the planet making 40,000 dollars a year after taxes can permanently retire to Ecuador in about four years time? All you have to do is downsize your life to about 15,000 dollars a year in expenses and save 25,000 a year. That may mean, cooking your own meals, moving to a small or shared apartment, or even taking public transportation.
Once you have 100,000 dollars saved, you can move it to Ecuador and earn an insured 9% of your money in interest from well to do banks and credit unions. You'll earn 750 dollars a month on your money (twice the average Ecuadorian Salary) live comfortably on that in 70% of the world and you'll never have to work again. You may not be wealthy in material possessions but you'll be wealthy in free time and lifestyle.
(guess what....That's what I did, now I travel all over the world living my dream)
But this concept is so foreign to most people they could, nor would ever do that. Nor should they be expected to. The overall concept of saving and investing is very foreign to most Americans. (I lived in Asia for years, they are some of the best savers on the planet; this is why they come to America and do so well!)
The concept of having money to most Americans only begs the question of what can I spend it on? The concept of your money buying you freedom from a J-O-B for the rest of your life is generally not a concept at all!
When I hear people talk about money. It's usually in the frame work of, "I'm getting a bonus check next month, so we're going on a trip to Bermuda"...(and then we'll be broke again immediately after)
Or, "I'm going to buy an I-phone 7 as soon as I get paid on Friday".... (and then I'll be broke again immediately after)
Or, "sure let's go out on the town I've got 100 bucks left in my account, and I've got overdraft protection and credit cards"... (and then I'll be broke again immediately after)
People have such high incomes in the USA (and developed world) they have no idea how rich they are. To be able to afford a monthly lifestyle of 2-4 thousand dollars a month is impossible to over 6 billion people on the planet.
To have money in the US, is to find something to spend it on. Even when a nice sirloin steak is on sale for 2.99 a lb, people will often spend 15.99 a lb on then next level up on grilling meat. They don't even think twice about giving up the slightest comfort or luxury at seemingly any price! It's shocking after spending so much time in the third world, where some barely have the money to afford meat at all!
Then people complain that the new retirement age is 72. I can only think that if people took better responsibility of their finances and lifestyle the retirement age could drop to fifty! 
I value time and freedom over material wealth.  I tell people I just had an 190 dollar a month all included furnished apartment with washing machine and wifi in Ecuador and their eyes glaze over in disbelief!
Then my eyes glaze over when they are paycheck to paycheck and in debt while earning $60,000 a year. 
I don't fit in here anymore. I'm feeling a bit ill with culture shock. I'm not sure if the cure is leaving to Thailand like planned in three weeks or taking one major chill pill. Comments and advice is appreciated.
More Travel Reports and positive"normal" up-dates coming soon!
World Travel Pro, over and out!
https://steemit.com/travel/@world-travel-pro/travel-update-first-week-back-in-the-usa-after-a-three-year-absence-mind-blowing-culture-shock-stranger-in-my-own-land-part-1