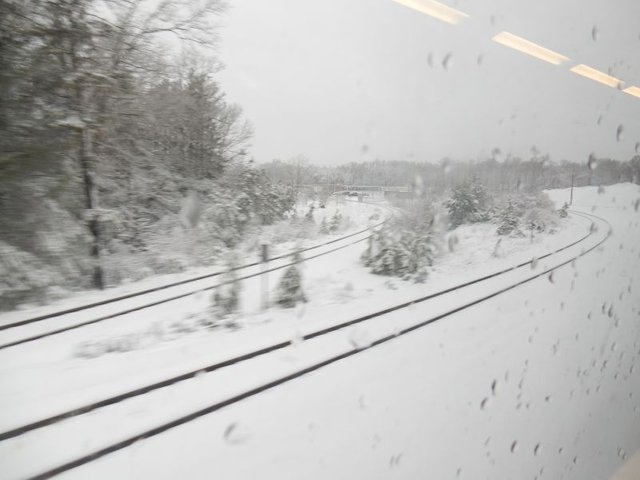 It turns out they actually do have bathrooms on commuter rail trains!
I've been walking past them for a couple of weeks now. Guess the doors were always closed. Guess I'm not at my most observant when I'm in a hurry.
This could be life-changing, in particular as regards my morning coffee consumption. No more pounding two cups at the moment of waking and then leaving at the last minute to maximize outflows before an anxious 90 minute wait.
Today, the restroom I found was in darkness. Since privacy is a concern in such cublicles, and there are no windows or portals to the outdoors, shutting the door plunged this lavatory into complete darkness. I hunted around for a light switch managing to flush the toilet and dispense some soap, and then I nearly summoned emergency services. "I'm disabled!"
What was the meaning of this darkness? Could it be that the cost cutting measures have not eliminted toilets yet, but they have reached lavatorial lighting? Is pissing in the darkness meant to be the thin edge of the wedge, our first stumbling step into the precipice of barbarism?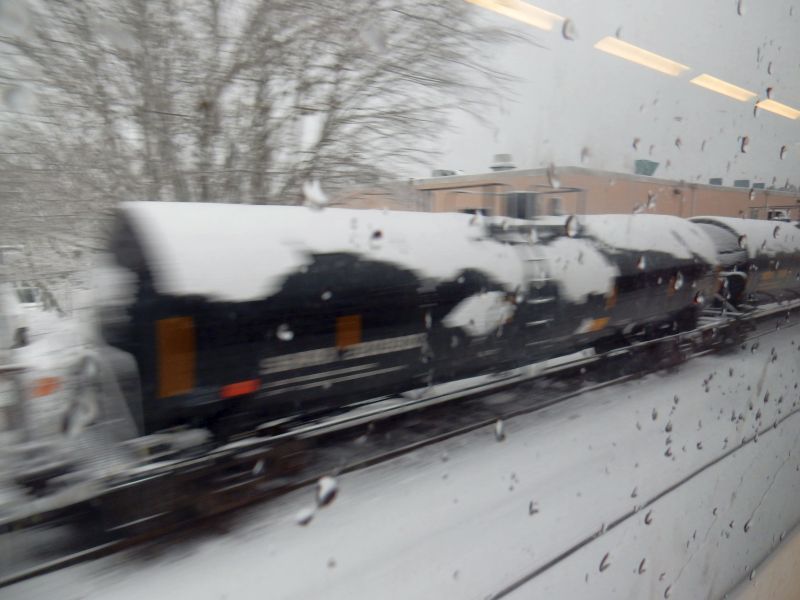 Not today! It occurred to me I had a sort of flashlight in my pocket, in the form of moderately obsolete cellular technology. But how to unzip and take aim with one hand while while directing the faint light of my still-open pay-for-parking application in the other? It took a bit of juggling, I can tell you, and the use of the face as a sort of "third hand". I was nervous about losing my fancy beacon in the chemical mire, but it would have been a fitting end for this tired, if loyal, device.
Near the conclusion of these proceedings, there was a knock at the door. Had I summoned emergency services after all? No, it was merely the conductor - a charming fellow with a serious brow and a kind expression. "Excuse me," he said. "I just wanted to check on the light in here. I noticed it had burned out earlier."
Any previous 3rd world aspersions I may have cast upon this service must be rescinded - or at least adapted. The WiFi connection is still spotty at best.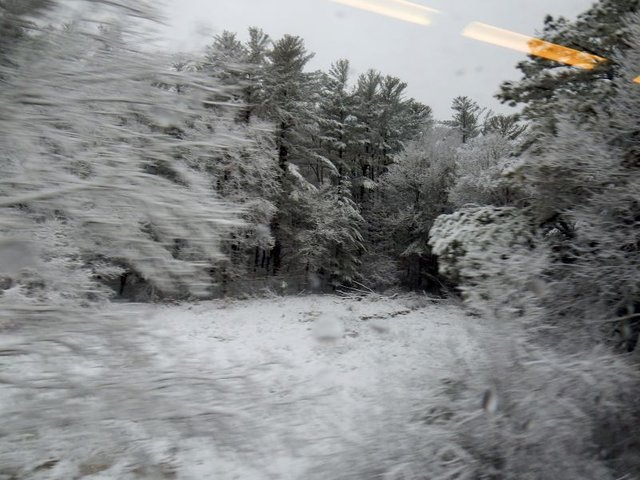 Yes, we've had a lovely light snow this morning - enough to add some charm to the commute without any inconvenience. This is the kind of winter we can handle!