Wow! It's gonna be just wow! If you've never been to Thailand or Bangkok or some other DEVELOPING countries. Yes, Thailand is one of those, still but we're getting there LOL.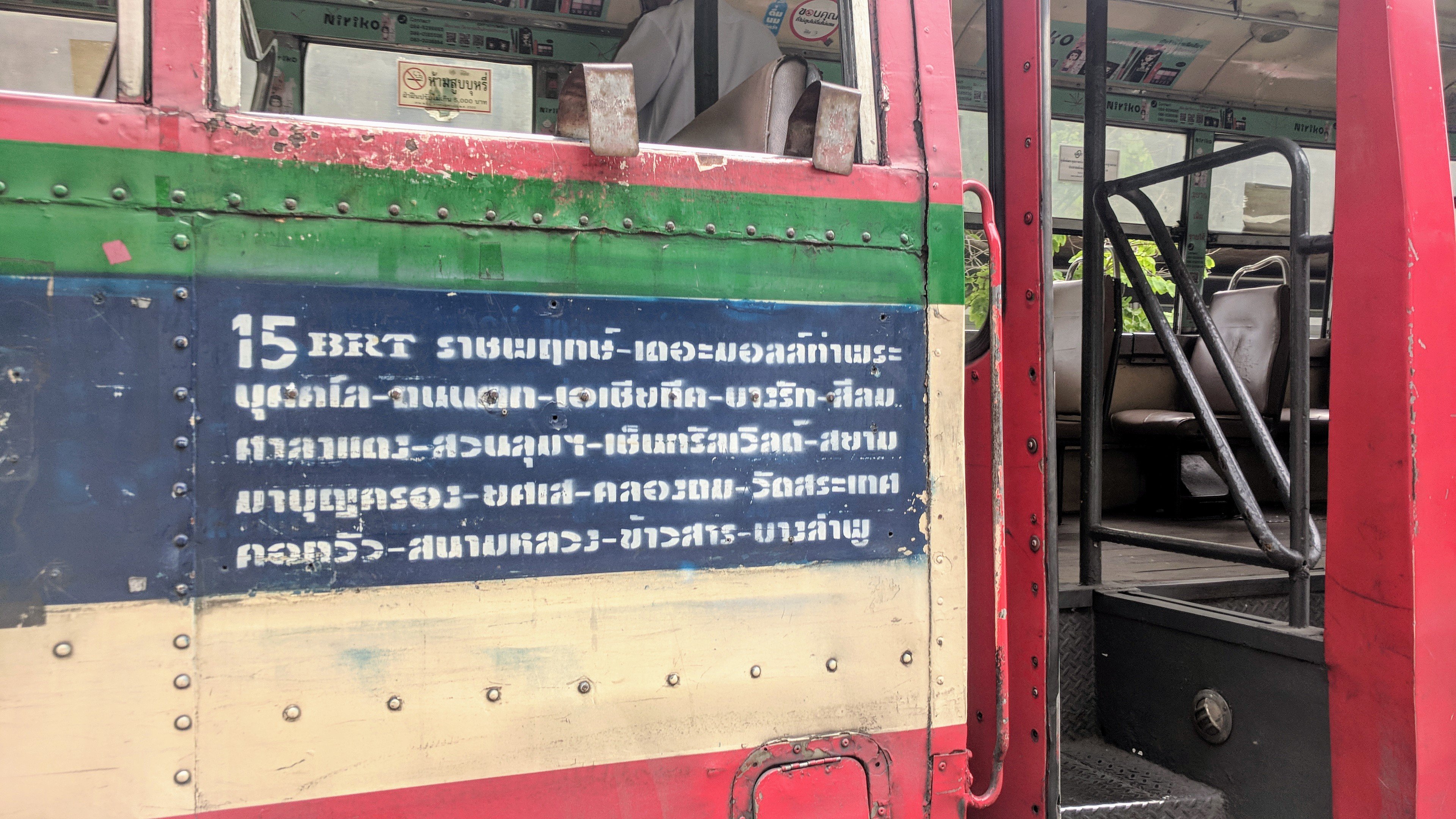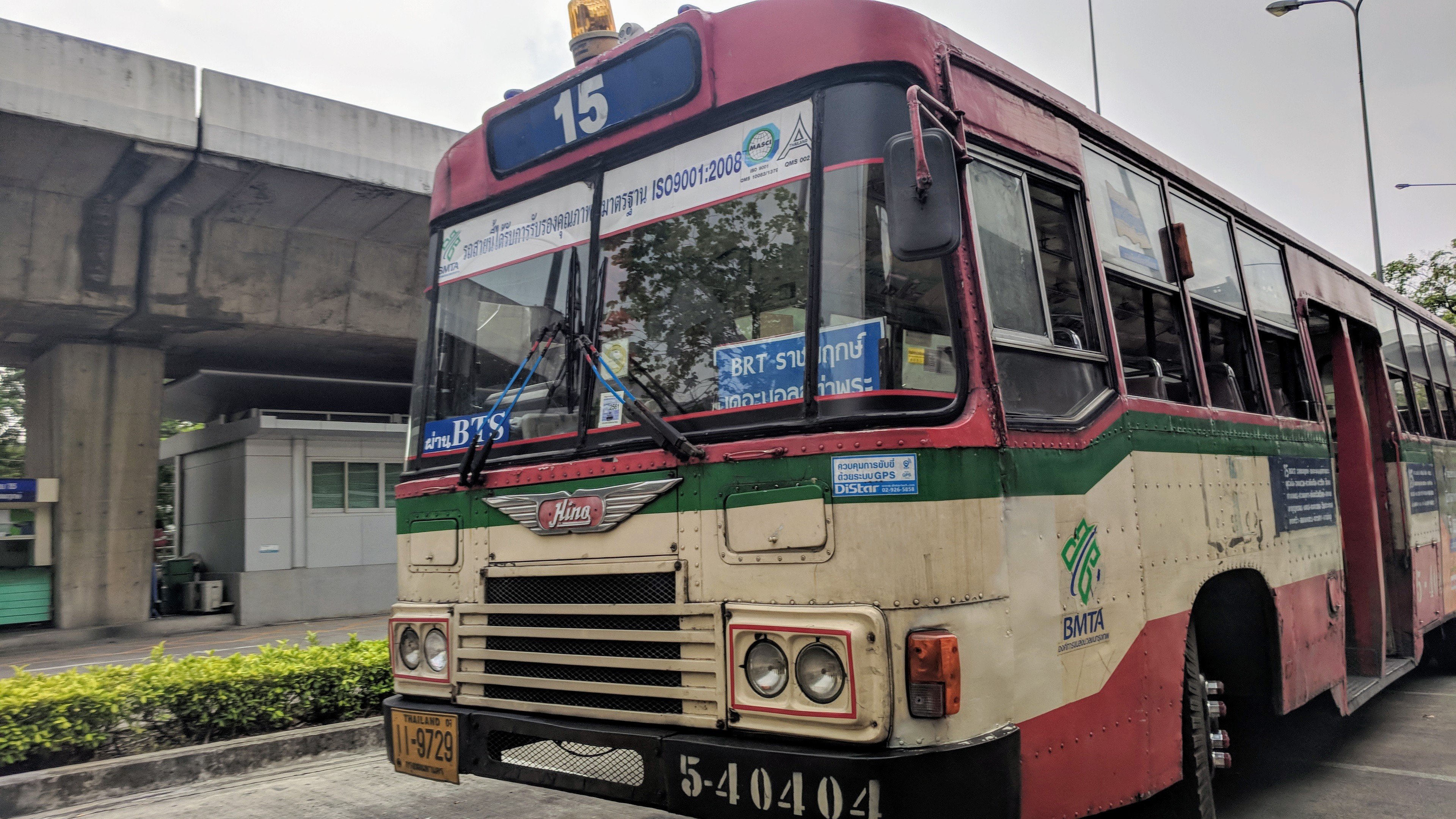 My favorite bus line in Bangkok, Thailand
Today post, I'm bringing you on the Bangkok bus no.15 ride journey. It's my favorite bus line of all time as it stops at Siam, MBK Center, Silom, The Grand Palace, Chao Praya River and around Khaosan Road area. All the places that I just mentioned are popular places that if you come to Thailand, you might want to visit as well!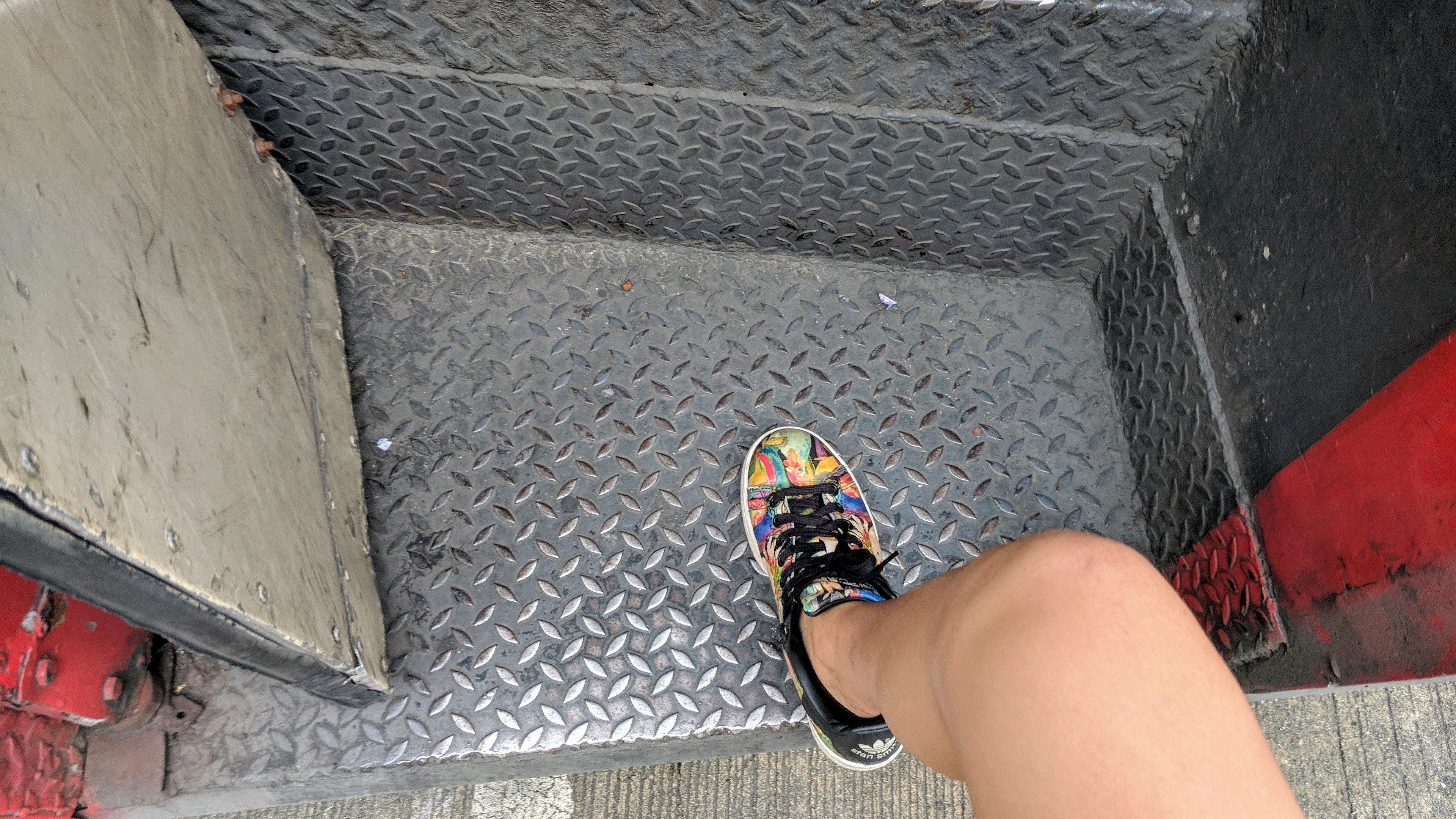 First step on a bus. Oh yes, of couse, I'm a serious blogger! LOLOL
As you may be able to tell from the look of it outside and from the price I mentioned on in the post title, it's not going to be a fancy journey. It's gonna be tough. It's gonna be rough, hot, humid and polluted!
An empty Bangkok bus
Now, let me show you around the bus a bit when there's no people. I was the first one who got on it so here we go..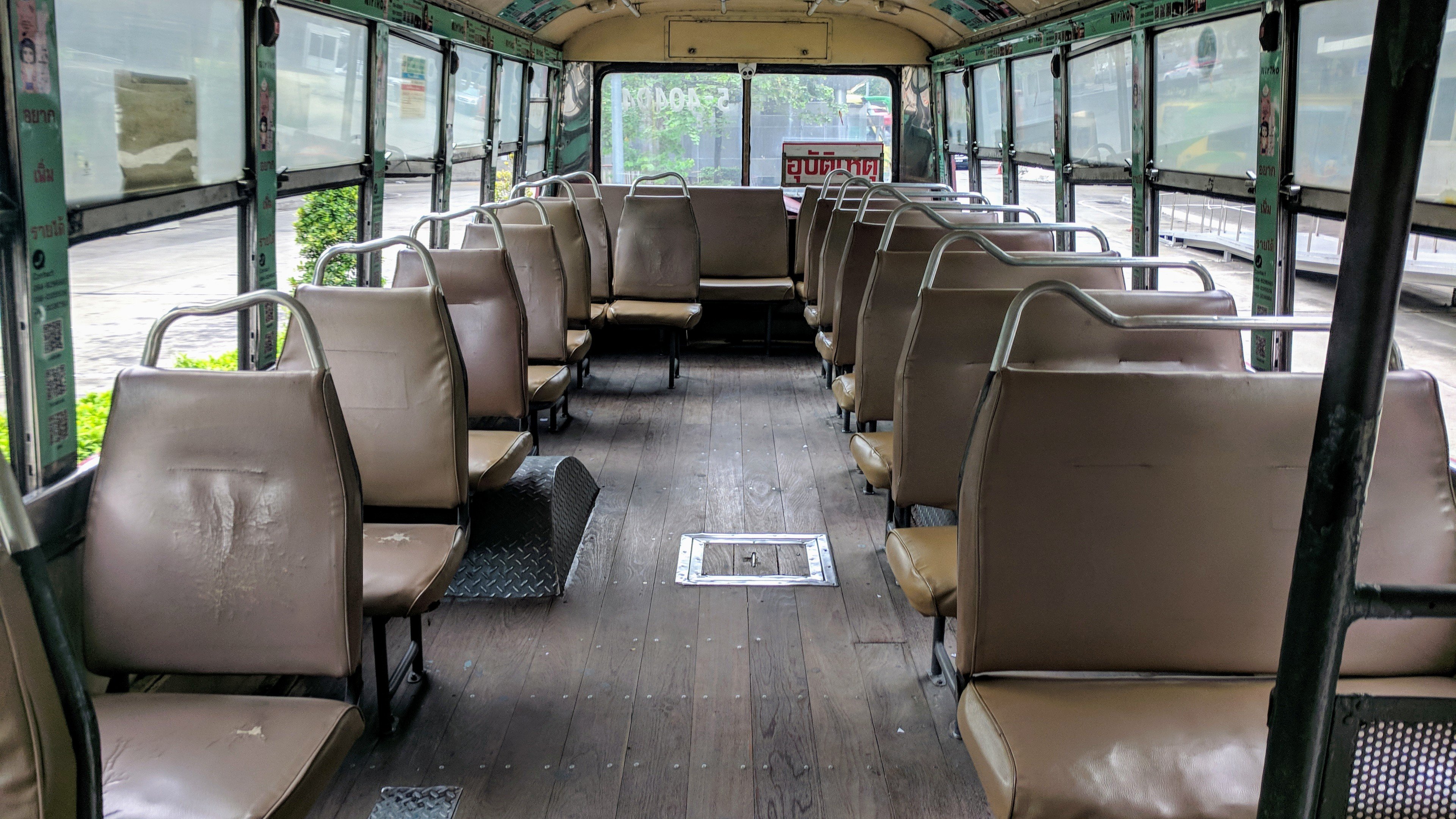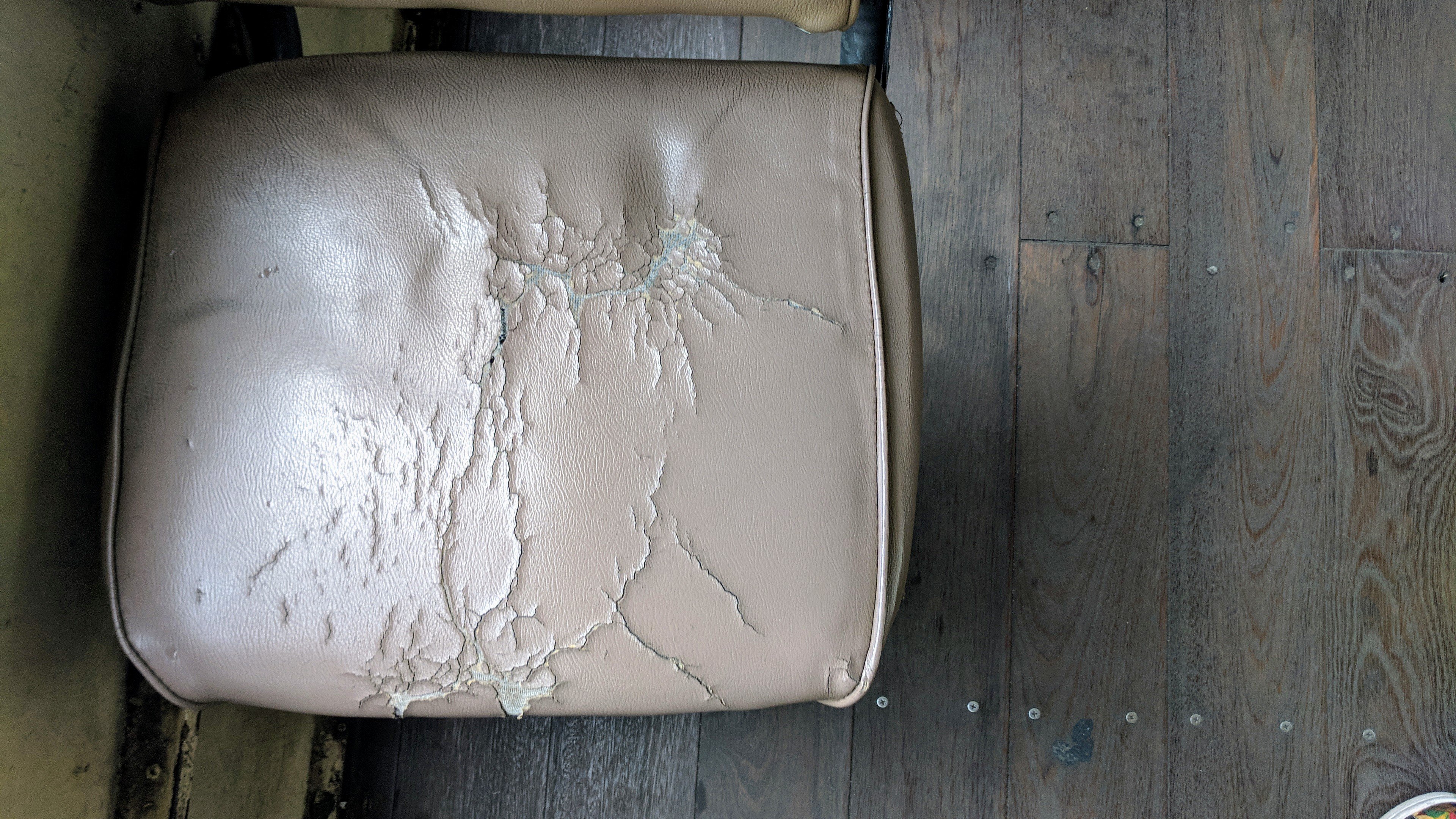 What I like most about it is, it got a wooden floor! During Song Kran Festival, (The Thai New Year : Water fighting festival in mid April) you don't feel bad being wet and get on a ride. Yes, that's pretty much why I like it haaa.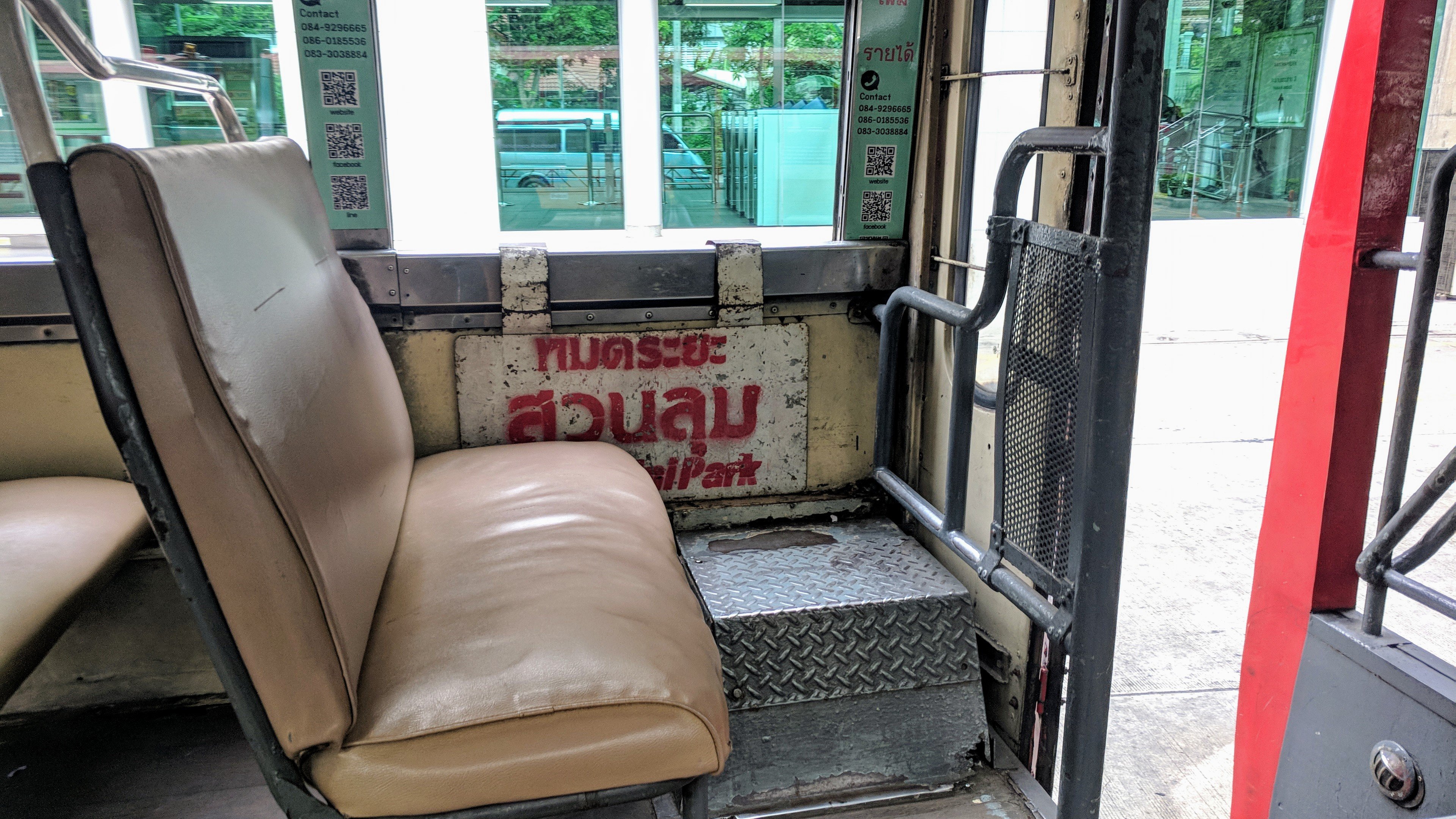 A bus schedule that runs pretty much 4am-11pm also some other announcement written on papers and I couldn't even be bothered to read what it was.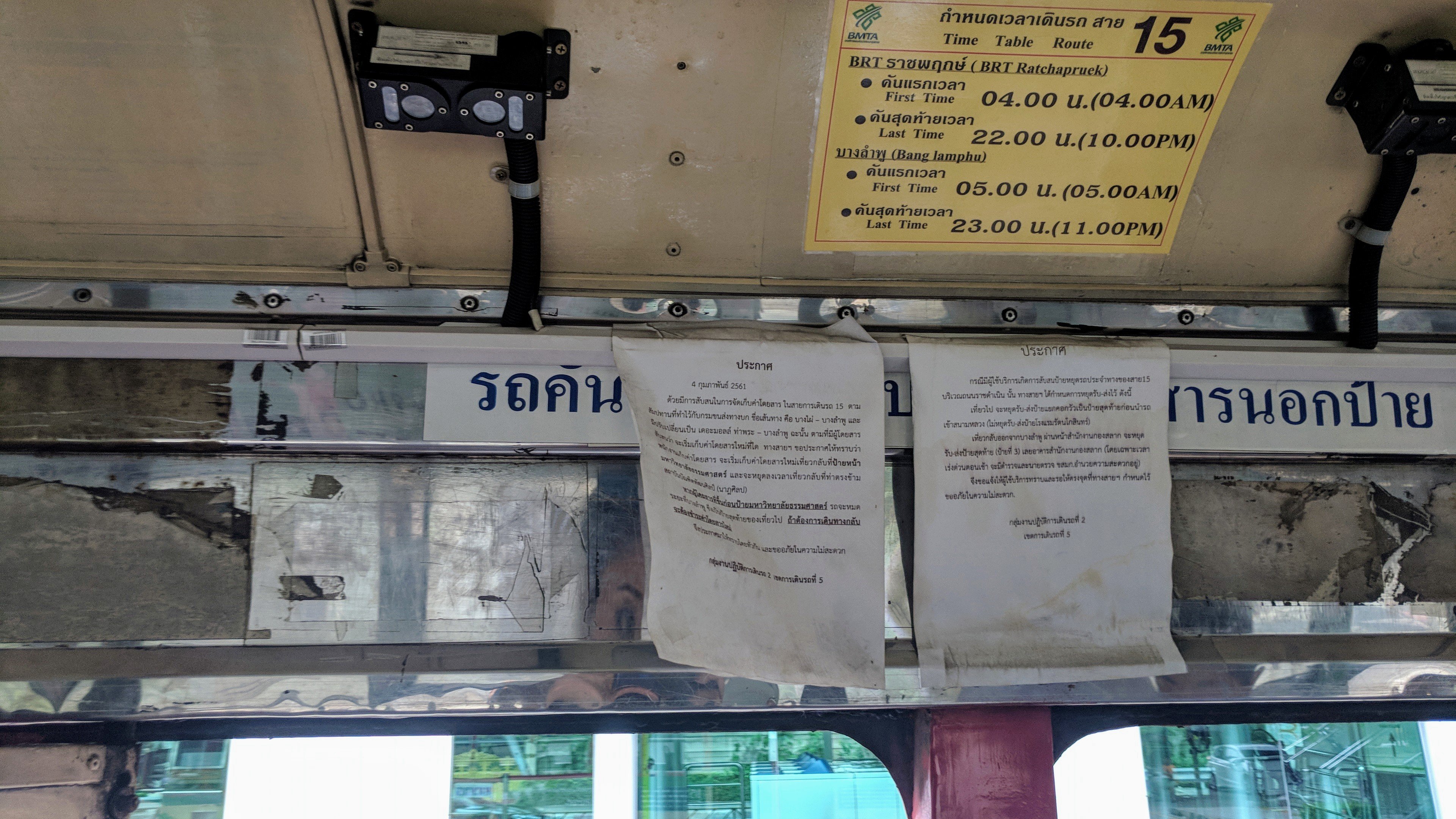 Or is it a fancy ride?
Maybe I am wrong after all. Look at this! Look at this! They got a television in the front of the bus and a cv camera at the back of it. Helllllll, we're getting fancy over here.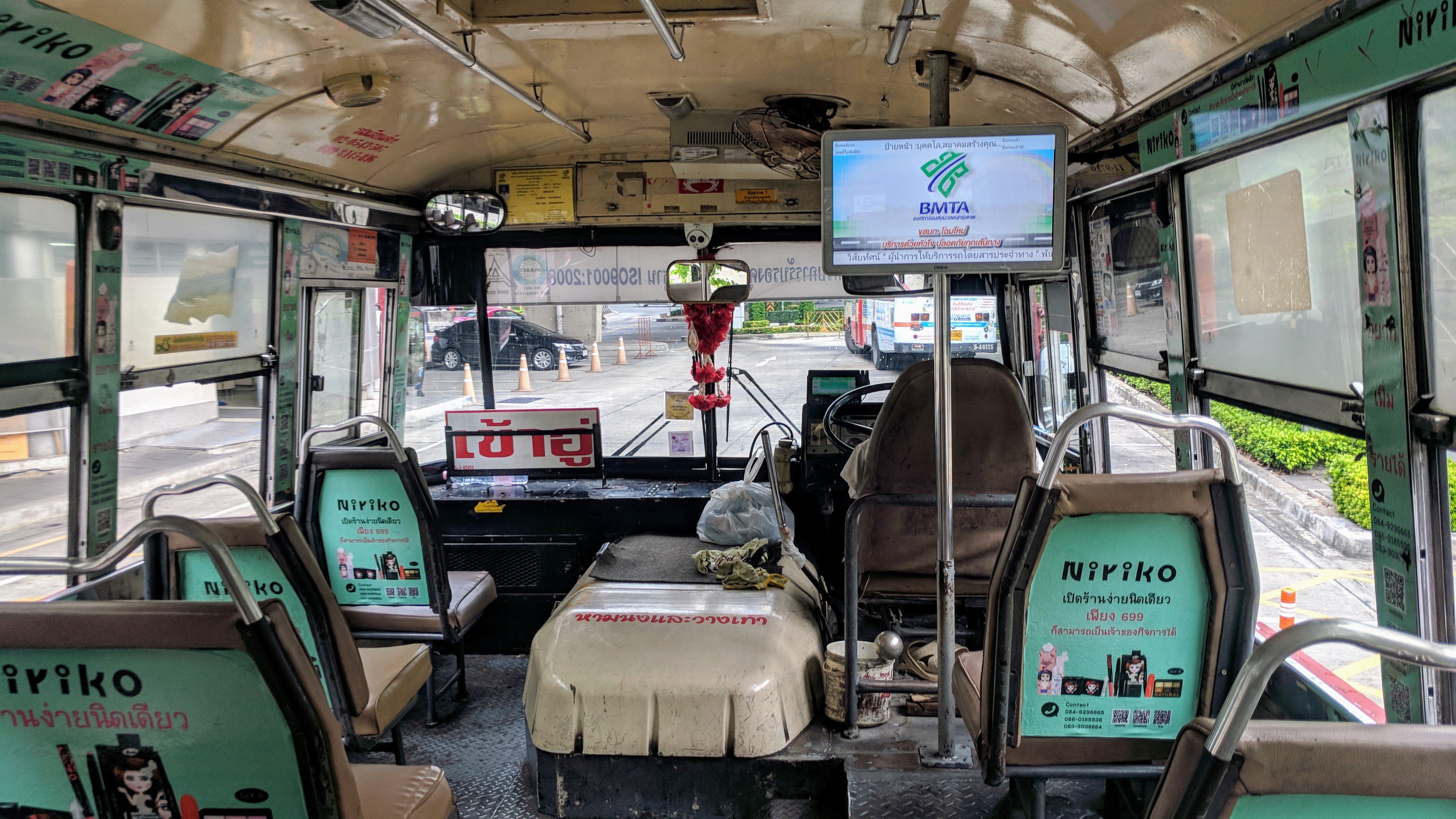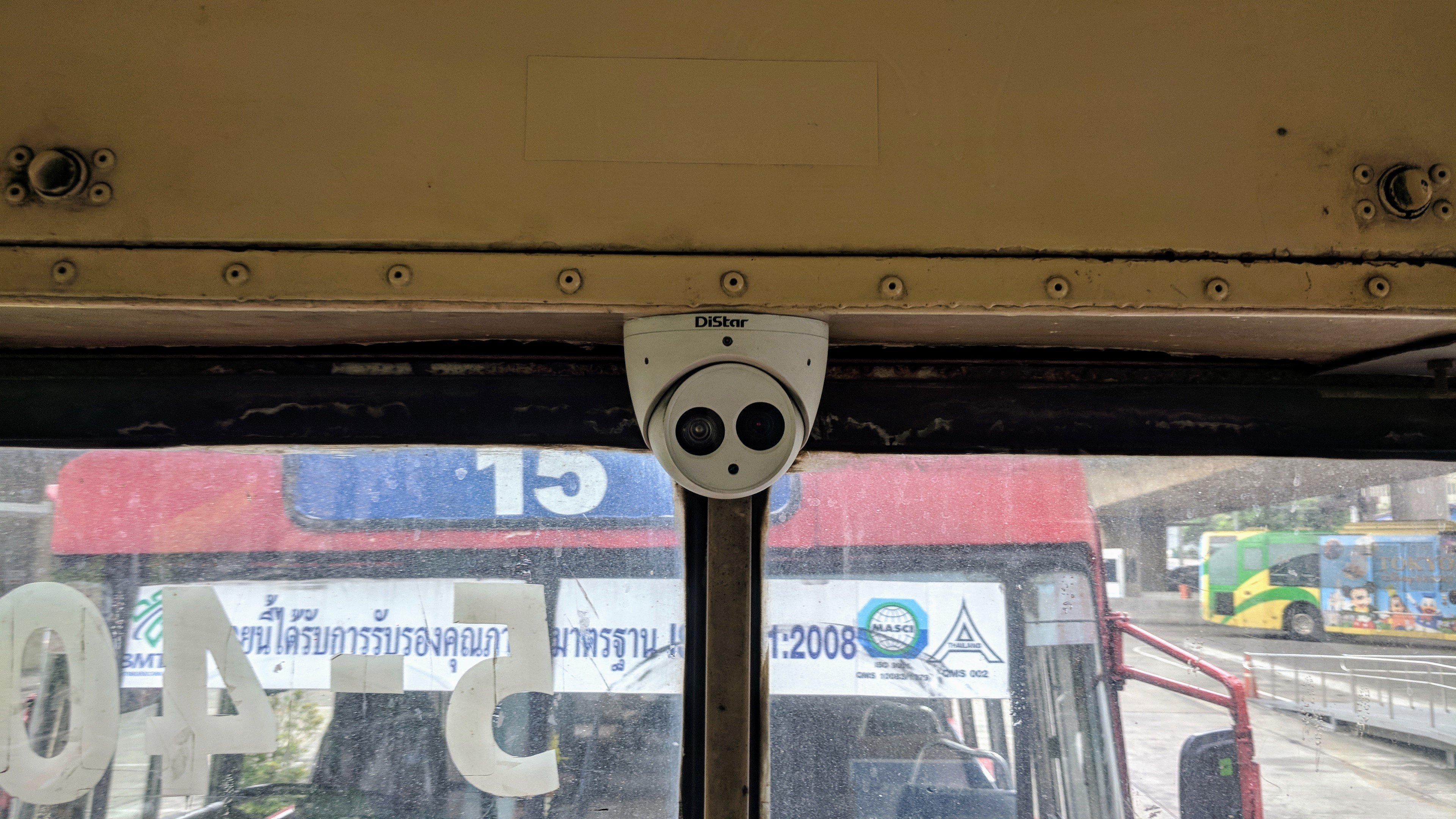 Only 6.50 THB can get me on this fun ride
1 USD roughly = 30 THB
This ride costs me just 0.20 USD. I'm sure not so many places in the world could give you this great value for such a price.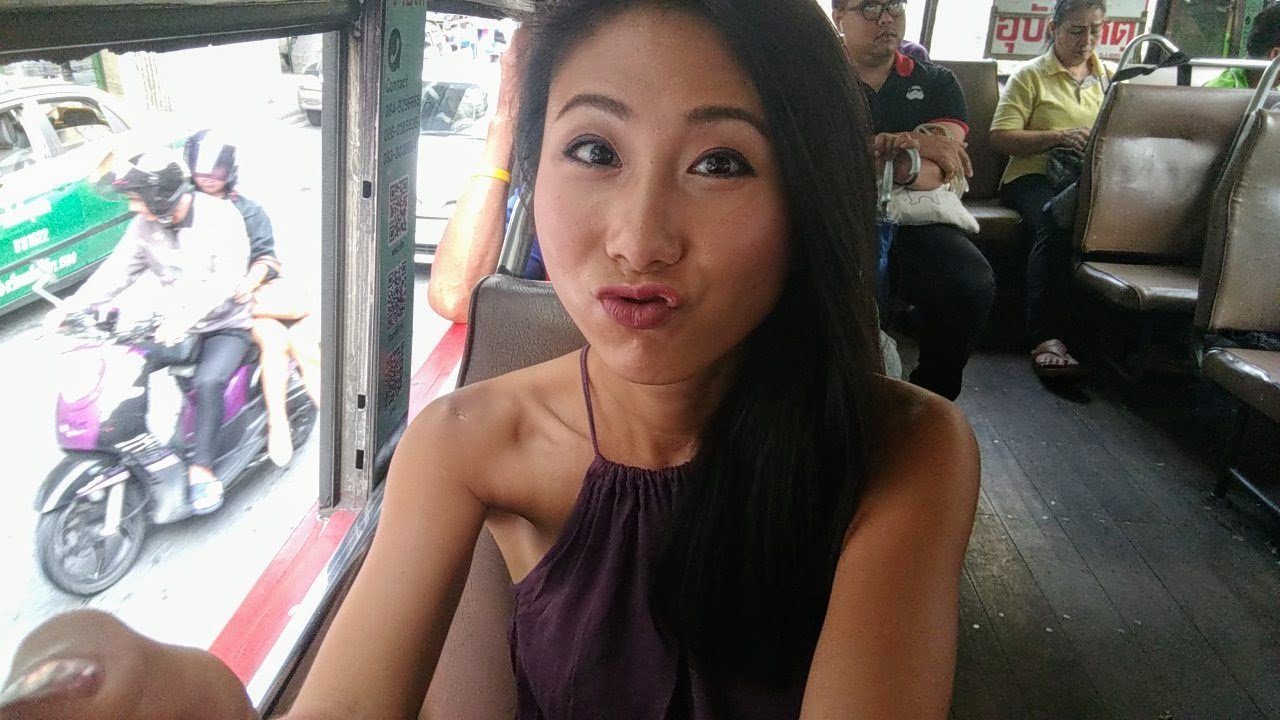 By that I mean, from the beginning of the line to its final destination could totally last 2 hours without any traffic. Think about it, if there's traffic, you could be on it for like 3 hours or so! What a deal! LMAO.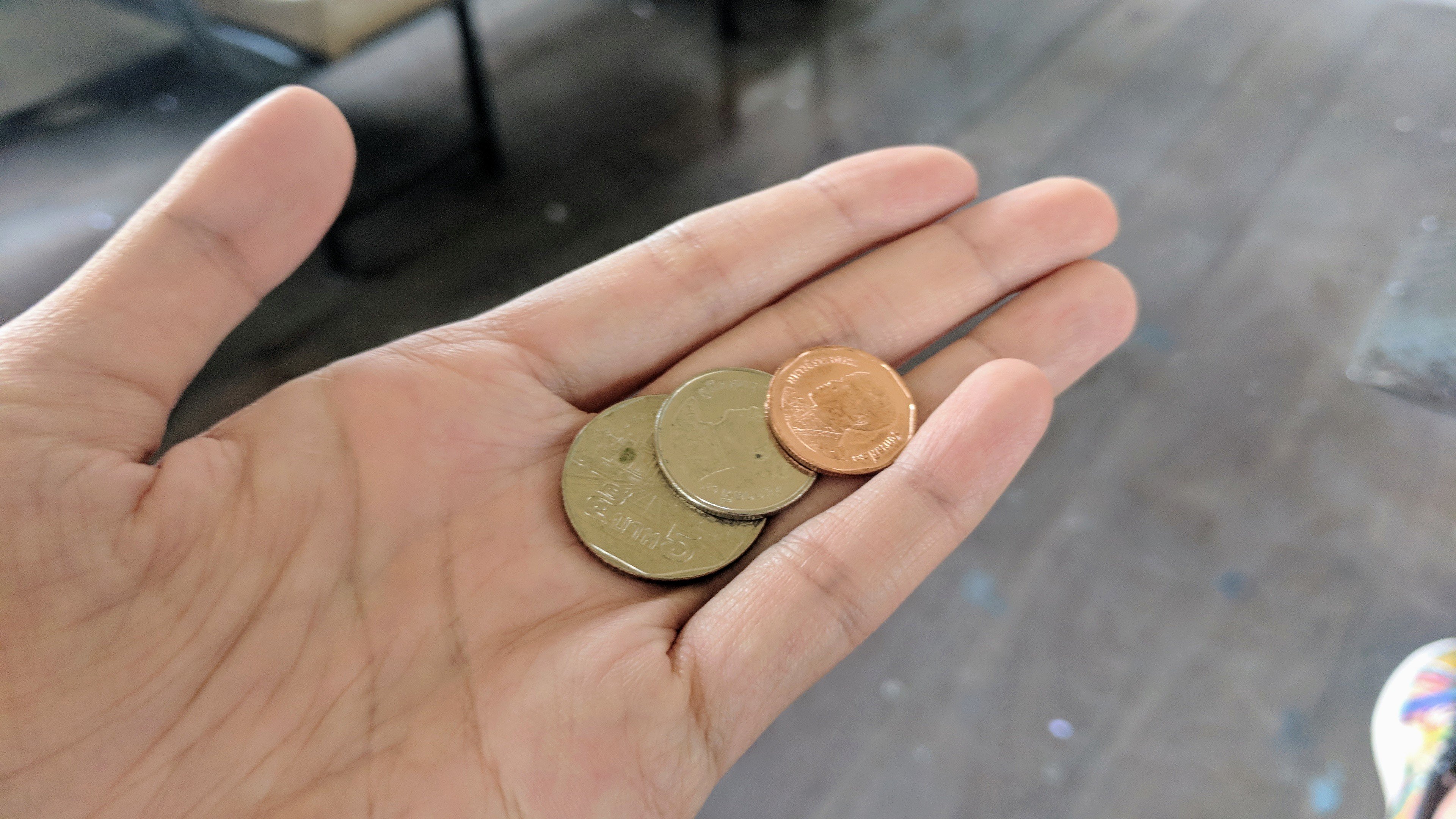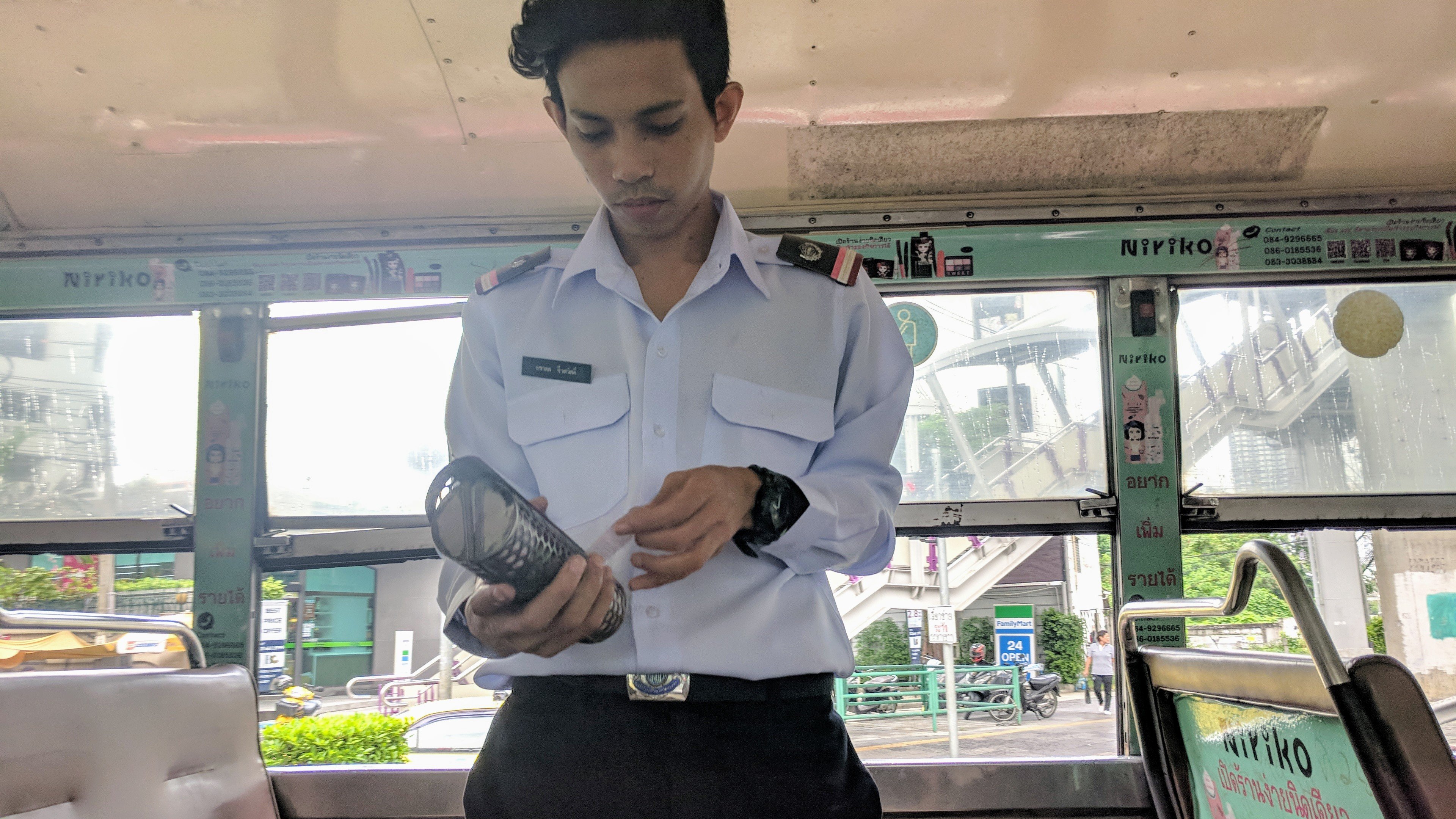 A handsome conductor. Admit it, you think the same! ;)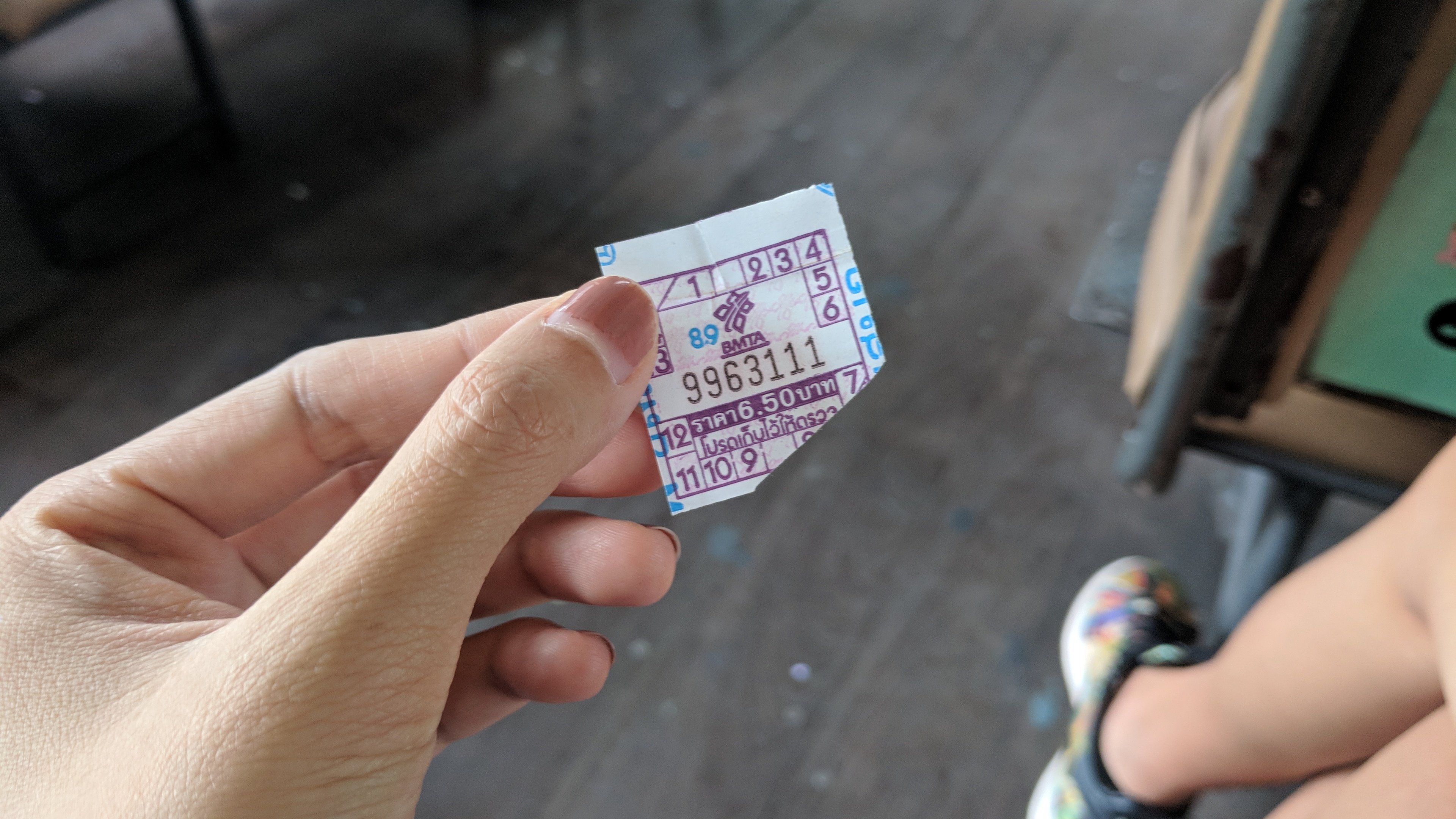 A ticket you get should be kept until the end of the ride as sometimes there's an inspector come and check during a ride.
As I mentioned, it is so sooo poluted here in Bangkok so when you're outside, especially, on the bus that you can't avoid it, people usually wear a mask. I do too! It's Asian style and some of my foreign friends laugh about it LOL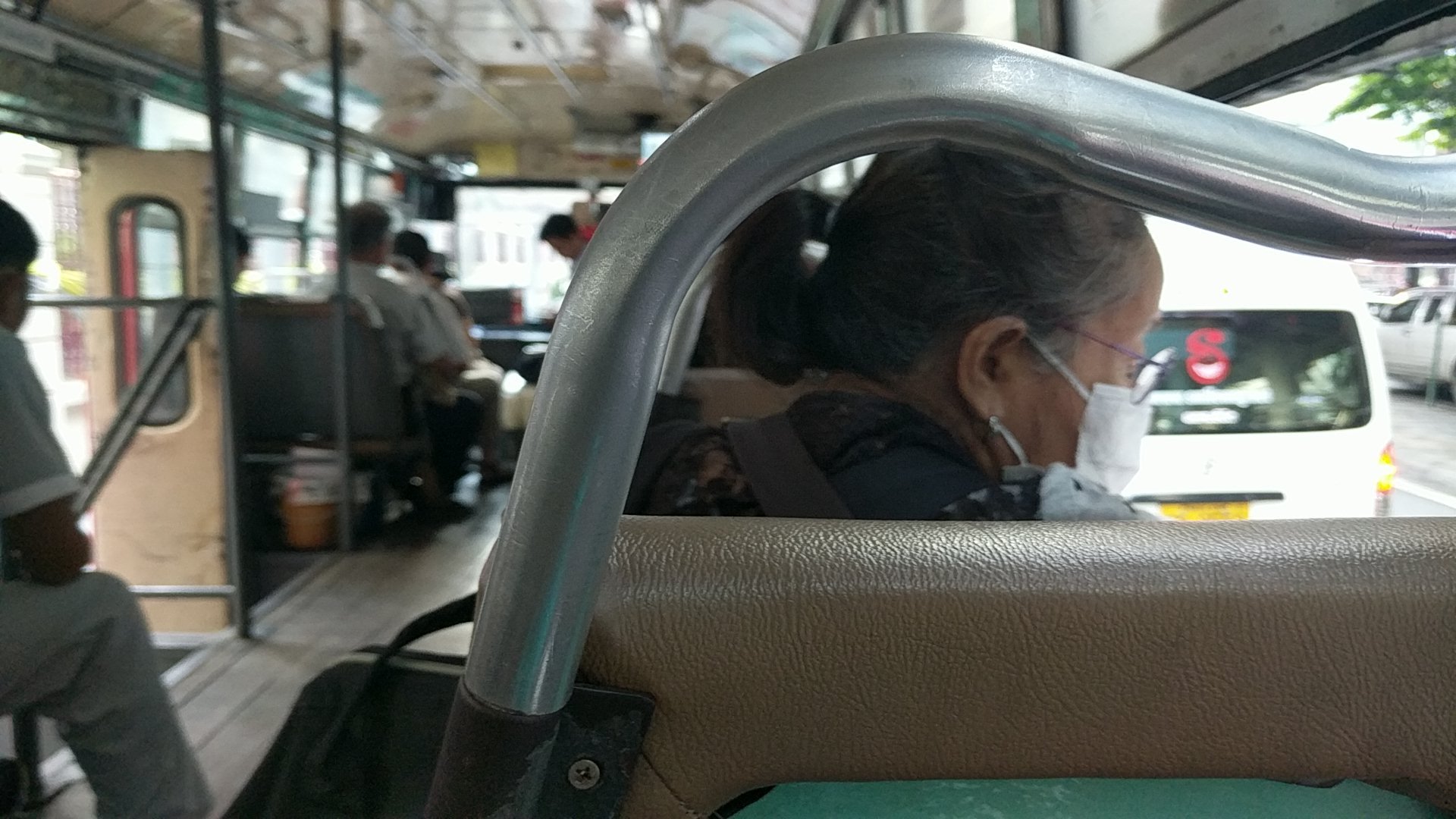 Hope you enjoyed this short ride in Bangkok with me today! We could totally do this together if you ever make it here to Thailand! Promise!
Lots of lots of love,
Mo ❤
My invitation if you'd like to Book a flight | Find a hotel | Create your own website
Or come say hi on Wanderlusters-Thailand discord group