10 Day Turkey Itinerary - The Ultimate Turkish Adventure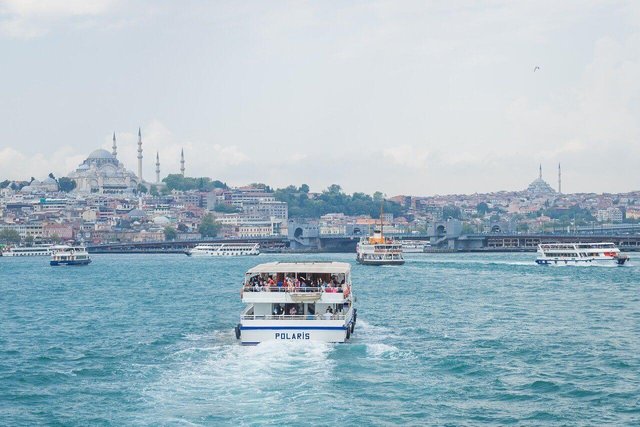 Turkey
is one of my favourite travel destinations. Breathtaking geographical landscape, grand historical buildings, unique archaeological sites, rich culture, appetizing local cuisine and generous local hospitality - the country has it all! It offers you an incredible diversity in nature, history and culture. After exploring the neighbouring countries like
Georgia
,
Armenia
and
Azerbaijan
, I wondered how this beautiful
bridge
of a country between Asia and Europe would be like. And I must admit, it exceeded my expectations. If you're planning a visit to this country, then I have the
best 10 day Turkey itinerary
 for you.
ULTIMATE 10 DAY TURKEY ITINERARY
There are many places worth visiting in Turkey but 10 days isn't enough to cover them all. So, I have personally curated a 10 day Turkey itinerary in which you'll explore 
three
places- 
Istanbul
,
Pamukkale
and
Cappadocia
. Each place is completely different from the other and has it's own individualistic personality.
DAY 1-4: ISTANBUL
"If one had but a single glance to give the world, one should gaze on Istanbul"
-
Alphonse de Lamartine.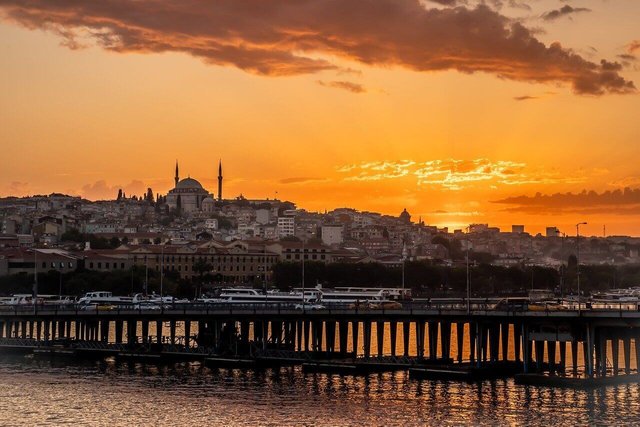 I strongly agree with Alphonse. Istanbul is a fabulous melange of history and modernity, making it an absolute must-visit in any Turkey itinerary.
DAY 1: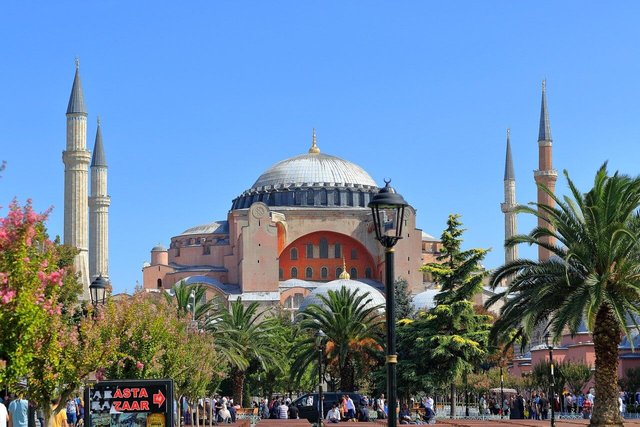 You'll be exploring the following places- Hippodrome of Constantinople, Blue Mosque, Hagia Sophia, Topkapi Palace and Spice Bazaar. 
The two activities you can do on this day are: TurYol's Bosphorus day cruise and Bosphorus dinner cruise with entertainment. I did both of them and enjoyed myself thoroughly.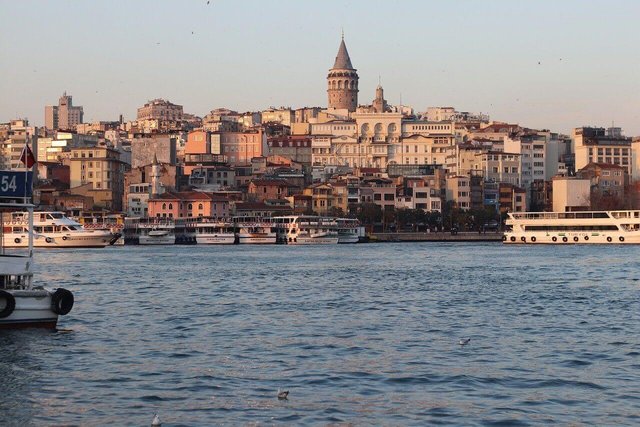 I'd suggest you do them as well. Why? Because they are completely different experiences! In the day cruise, firstly, you get to see the lovely Bosphorus strait. Secondly, you get to enjoy enchanting views of the Asian and European sides of Istanbul in natural daylight.
In the dinner cruise, you get to see the historical buildings on either side come alive thanks to the night lighting which gives them a scintillating glow. This is also the time when the Bosphorus bridge is lit up with LED lights and is a sight to behold. Add to that the royal Turkish wine and dine experience, and you have a night to remember!
DAY 2: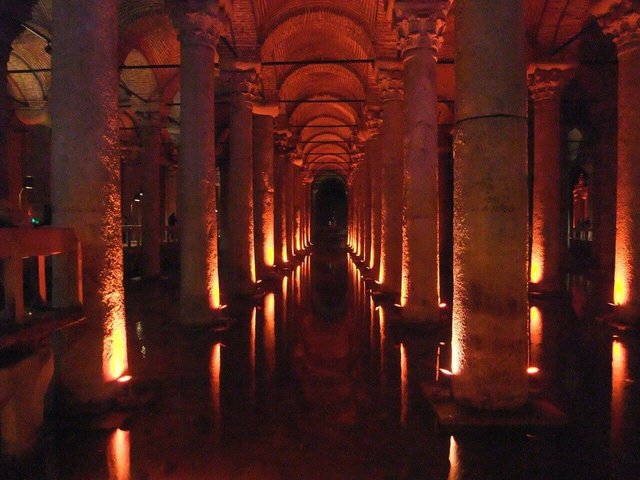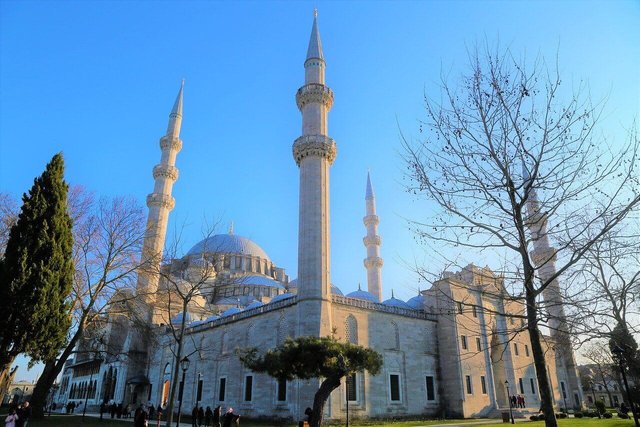 You'll be covering the following places- 
Little Hagia Sophia
,
Basilica Cistern
,
Kariye Museum
,
Pierre Loti Hill & Cafe
,
Suleymaniye Mosque
and
Galata Tower
.
After all the sightseeing during the day, you can relish a "dinner with a view" experience at the Alexandra Cocktail Bar. Raise a toast to the view of the sparkling suspension bridge lighting up the Bosphorus and enjoy a night filled with scrumptious food, delicious cocktails and foot-tapping music.
DAY 3: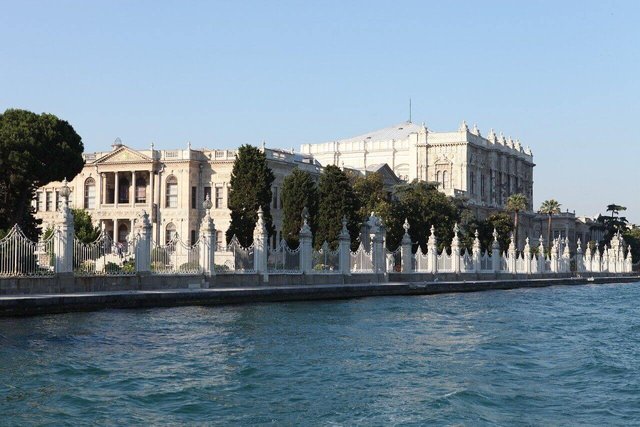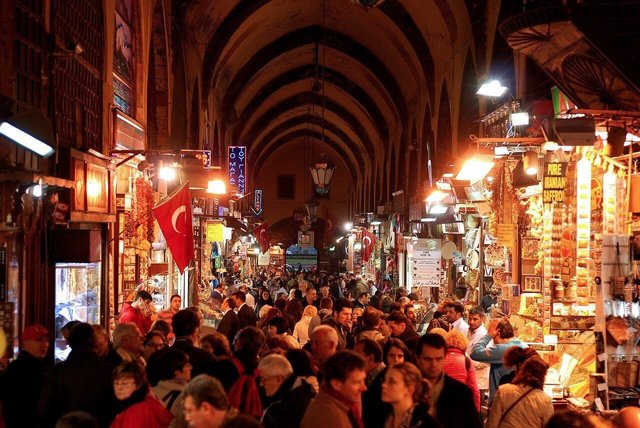 On your third day in Istanbul, you'll be exploring the following places- 
Dolmabahçe Palace
,
Taksim Square
and 
Grand Bazaar. 
In terms of activities, you can rejuvenate yourself by visiting a traditional Turkish Hammam. Hammam is a term used for a "Turkish bath". It's basically a Middle Eastern spa tradition that uses steam to reinvigorate tired muscles. So gift yourself a much deserved Turkish therapy session and get rid of all the stress and physical exhaustion.
DAY 4: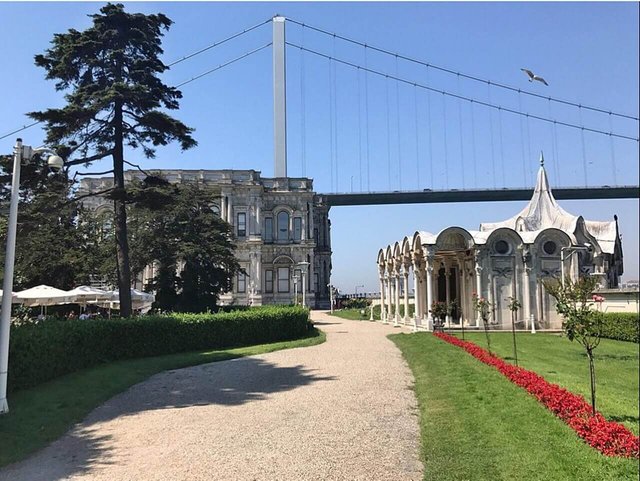 On your last day, you'll be visiting the 
Beylerbeyi Palace
. After that you can enjoy an appetizing lunch at
Ioki Asia
which is just 4.5 km away from the palace. The place specializes in
Asian cuisine
so you can rest assured that the best Asian food in Istanbul is on your plate.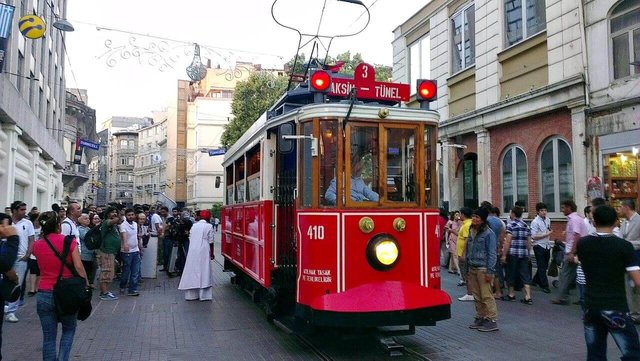 Spend the rest of your day bar hopping around the Taksim Square. To leave the magical city of Istanbul without experiencing it's dazzling nightlife would be a sin. So go out there, let your hair down and end your Istanbul sojourn on a high!
WHERE TO STAY IN ISTANBUL
DAY 5-7: PAMUKKALE
Pamukkale, meaning
"cotton castle"
in Turkish, is the
white heaven of Turkey
. It is mainly famous for the pristine white travertines with beautiful terraced spring pools that contain warm mineral-rich water.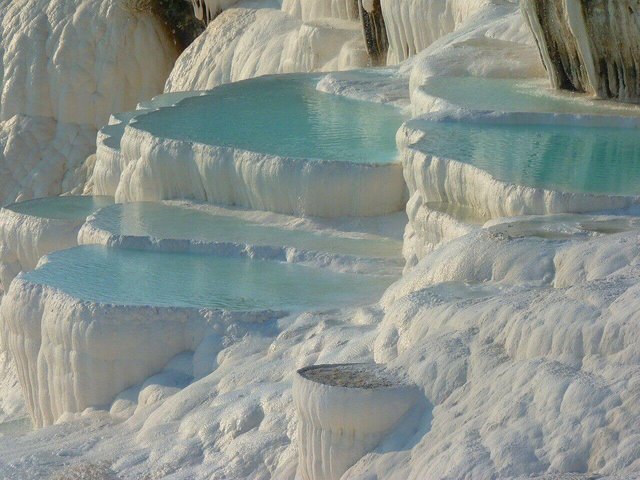 Pamukkale can be defined as "a desktop wallpaper that's come to life". It's paradisiacal beauty leaves you spellbound. There are many things to do in Pamukkale besides the travertines and you'll be covering almost all of them in this itinerary.
DAY 5: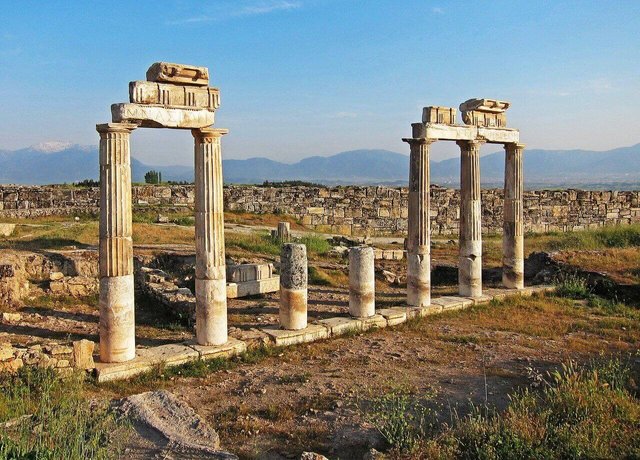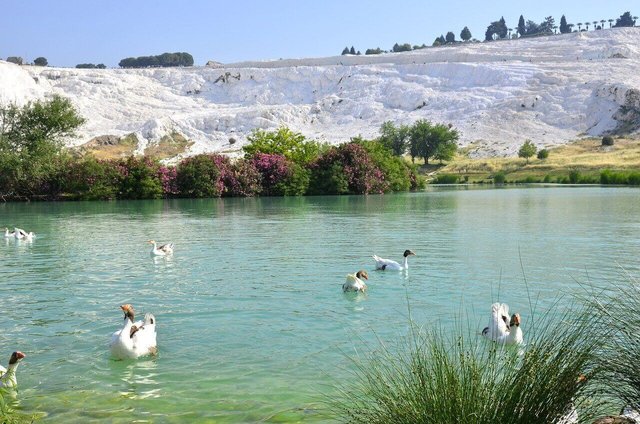 You'll be covering the following places-
Karahayit Red Springs
, ancient city of
Hierapolis and Archaeology Museum
,
Travertines of Pamukkale
and
Pamukkale Natural Park and Mineral Lake
.
In terms of activities, I'd suggest you to try paragliding over the stunning landscape of Pamukkale. Imagine getting a chance to fly over the travertines and antique pools, soaking in the terrific natural views from above. That's bucket-list stuff right there!
Pamukkale Tandem Paragliding, with it's expertise in the paragliding domain, provides you with the best paragliding experience you can ask for. Fair pricing, experienced pilots, excellent service, great communication and optimal safety standards make the company an absolute favourite of the tourists. To make a booking, simply click here.
DAY 6: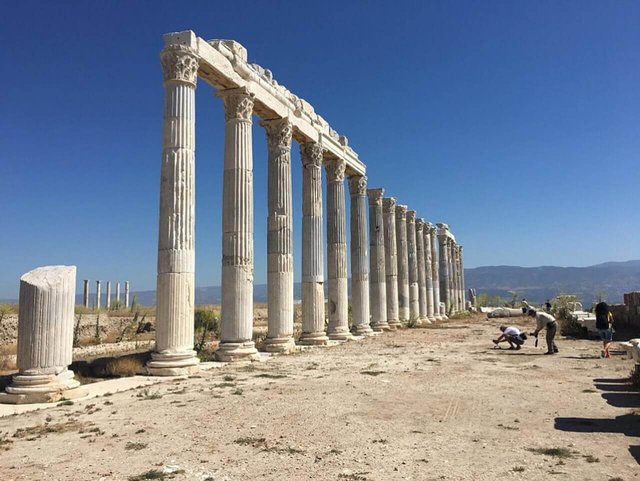 On your penultimate day in Pamukkale, you'll be covering two beautiful archaeological sites- Laodicea and Aphrodisias. They aren't as touristy or popular as Hierapolis but their historical significance makes them worth visiting.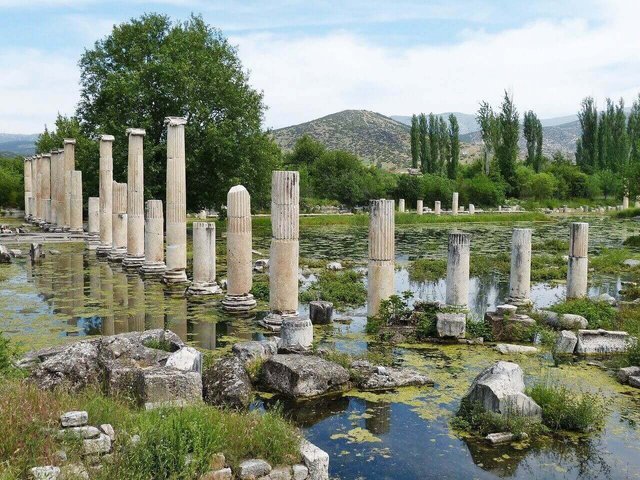 If Biblical history excites you and exploring a destination on foot is your thing, then these two gems have to feature in your Pamukkale itinerary. While
Laodicea
was an ancient Roman city that once became a seat of Christianity,
Aphrodisias
was a royal Greek city that was named after 
Aphrodite,
the Greek goddess of love.
Both these sites have their own distinctive personalities and standing amidst their ruins makes you wonder what life in ancient times would have been like!
DAY 7: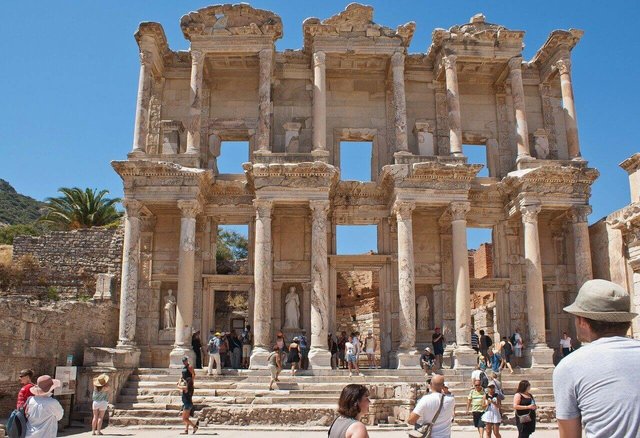 On your last day in Pamukkale, you'll be exploring the following places- the House of Virgin Mary, ancient city of Ephesus and Isa Bey Mosque.
Don't miss out on writing a wish (on a fabric or paper) and tying it on the "wishing wall" at the House of Virgin Mary. It's believed that the wishes made here eventually come true. Also, don't forget to visit the "Terraced Houses" section in the ancient city of Ephesus. This particular section requires a separate entry ticket.
WHERE TO STAY IN PAMUKKALE
DAY 8-10: CAPPADOCIA
Cappadocia is an
otherworldly
region in Turkey that takes your breath away with it's strange yet gorgeous landscape.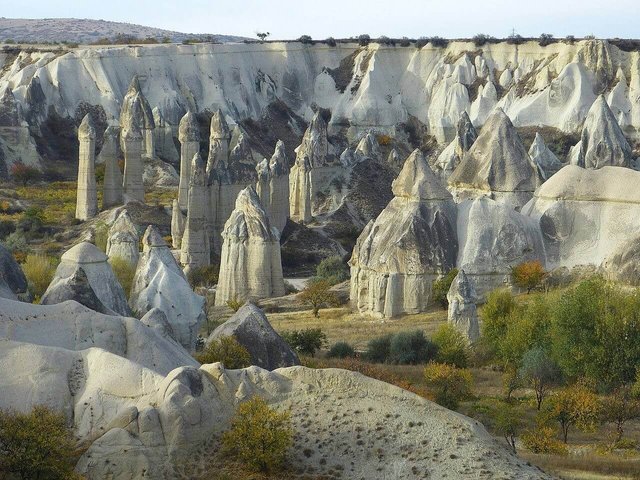 The place is mainly known for it's fantastical cone-shaped rock formations called
"Fairy Chimneys".
There's
a ton of interesting things to do in Cappadocia
and in this itinerary, you'll be covering most of them.
DAY 8: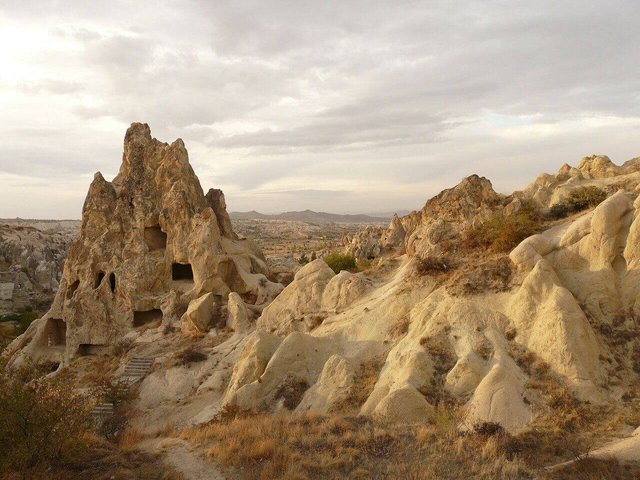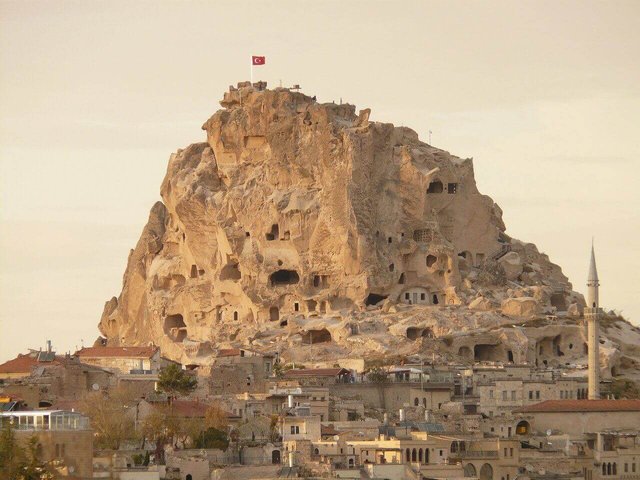 On your first day, you'll be exploring the following places in northern Cappadocia (as part of the 
Cappadocia Red Tour 
program)- 
Göreme Open Air Museum
,
Uchisar Castle
,
Carpet shop
,
Love Valley
,
Rose Valley
,
Ceramik Kapadokya Pottery Workshop
,
Urgup Fairy Chimneys
and
Devrent Valley
.
The activity that I strongly recommend you to do and that may or may not be a part of your Red Tour (depending upon the travel agency you choose) is wine tasting in Urgup.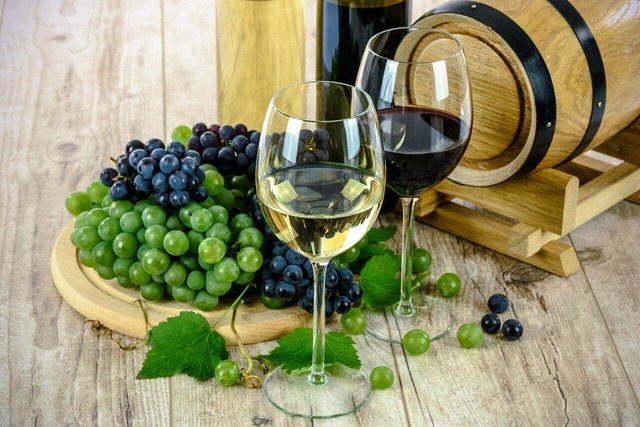 Why do I recommend it? Because firstly, wine is an integral part of the Turkish cuisine. And secondly, Urgup is the heart of the wine producing region of Cappadocia.
DAY 9: 
On your penultimate day, you'll be traversing the southern part of Cappadocia. This region, according to me, is the best part of Cappadocia as it has a fascinating mix of valleys, underground cities and monasteries.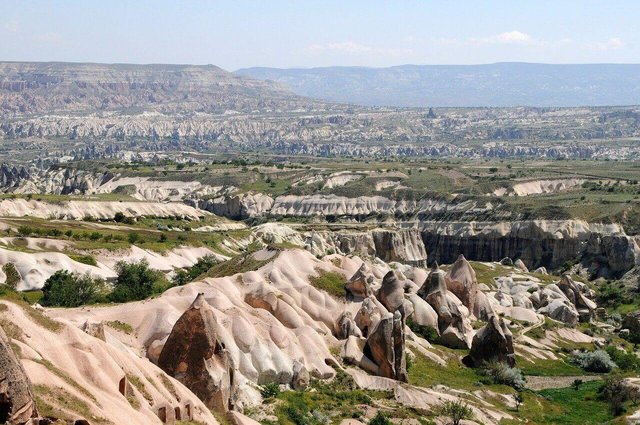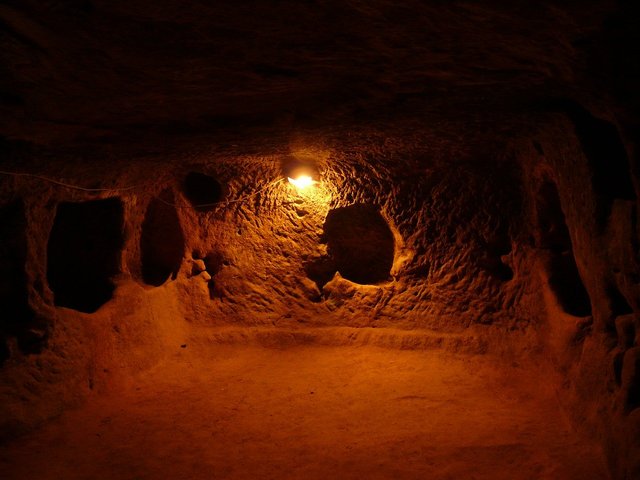 The places and activities that you'll be covering (as part of the 
Cappadocia Green Tour 
program) are- 
Göreme Panorama Viewpoint
,
Kaymakli Underground City
,
Ihlara Valley hike
,
Selime Monastery
,
Pigeon Valley
,
Turkish delights tasting
and
Kapadokya Onyx Stone Centre
.
DAY 10: 
You must be aware of the popular quote-"Save the best for last". The activities that you'll be doing on your final day in Cappadocia justify this quote.
No trip to Turkey is complete without an epic Hot Air Balloon ride. Royal Balloons Cappadocia is an expert when it comes to hot air balloon rides.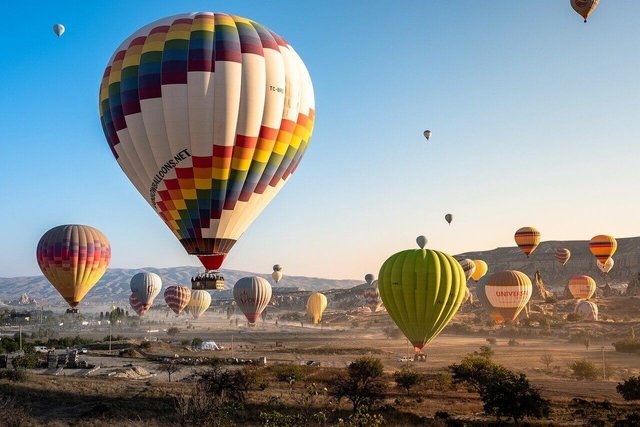 Best quality balloons
(ensuring no compromise on safety),
pre-flight breakfast buffet
,
experienced pilots
,
exclusive launch sites
(which distances you from the other balloons) and
lovely post-ride surprises
are some of the reasons which make Royal Balloons the preferred choice of most tourists. Contact them to book your ride by
clicking here.
The other activity that I would recommend you to do is an ATV Bike tour of Göreme. Besides these activities, you can visit the Red Valley, Sword Valley and enjoy a spa treatment at a local Turkish Hammam.
WHERE TO STAY IN CAPPADOCIA
CONCLUSION
Turkey was on my travel wish-list ever since
I first saw the picture of a hot air balloon flying over a peculiar landscape that looked similar to that of Mars
. Little did I know that one day I'd be on a hot air balloon myself, living that very image in reality.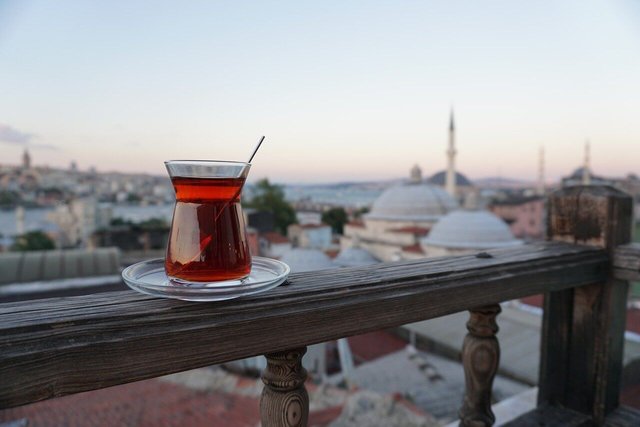 Turkey is not just a place, it's an emotion. I've made some of my best travel memories during my time in Istanbul, Pamukkale and Cappadocia. Istanbul, in fact, is one of my favourite cities in the world.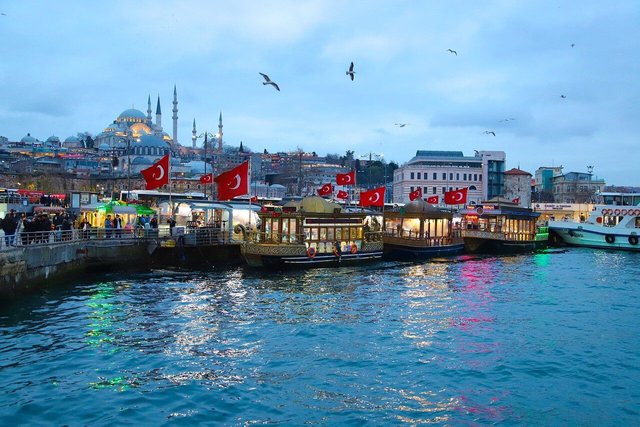 Turkey won me over with it's amazing amalgamation of natural beauty, rich history, cultural diversity and warm hospitality. And I hope that my 10 day Turkey itinerary helps you experience this remarkable amalgamation too. So go ahead, book that trip to Turkey and brace yourself for the experience of a lifetime!
SHARE the post "10 Day Turkey Itinerary - The Ultimate Turkish Adventure" on your social media accounts to help others plan their perfect Turkey trip. You can also bookmark this post for your future travel reference.
Also, SUBSCRIBE to "The Wandering Vegetable" for more such travel posts in the future.

---
Posted from my blog with SteemPress : https://thewanderingvegetable.com/10-day-turkey-itinerary/
---