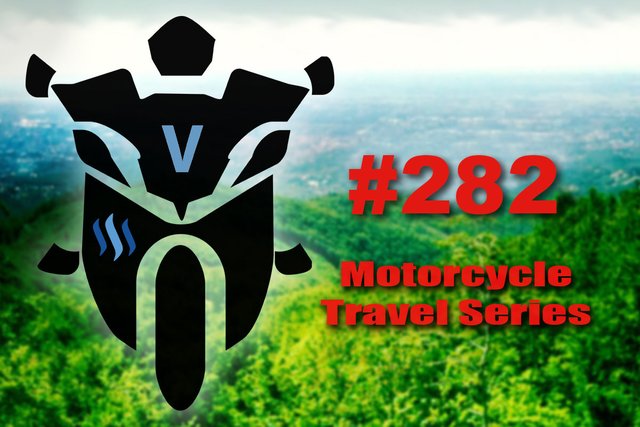 'Riksha Master'

Walking through the tourist area on a spring day leads me to the signpost with directions to the places of interest. Looks quite confusing but the bottom line is that everything is either left or right. I like when things are simplified. :D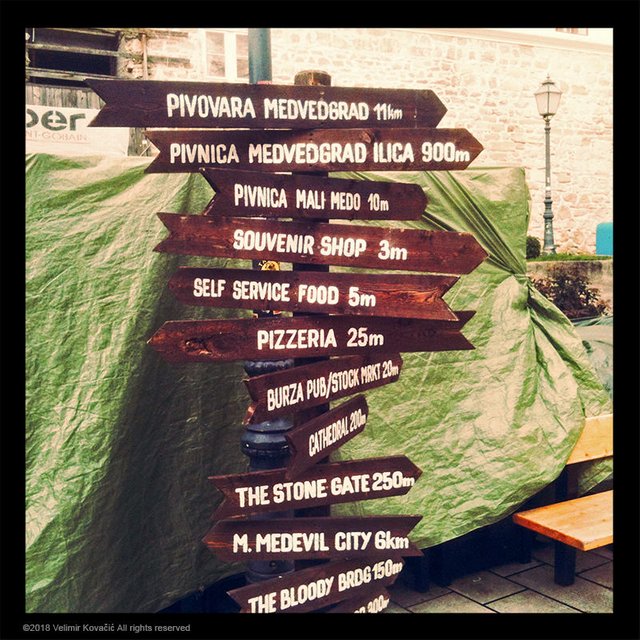 This is a cake house from the fairytale about two kids lured to the witches house. When you think about it the fairytales are really crewel stories. But, if you read the originals, you will see that what we read to kids today is totally softened from it used to be in the past. I was quite surprised to learn that fact.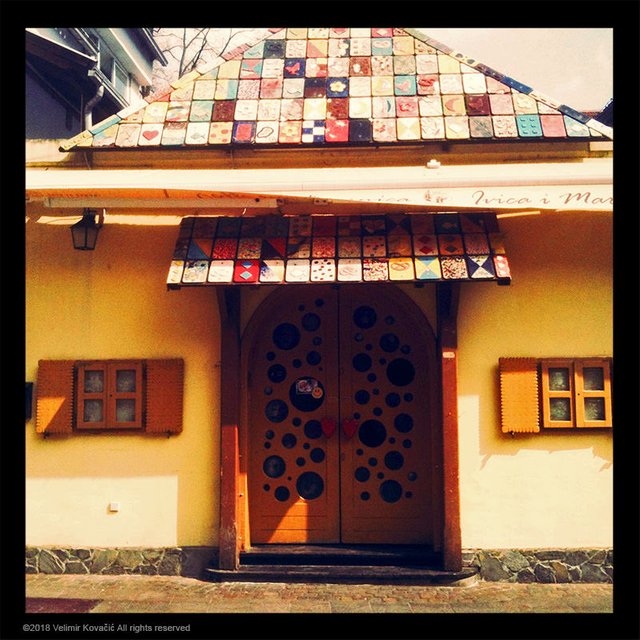 This is some obscure clothes shop whose business is to import goods from who knows where. Pumping the prices sky high and profiting from everyone foolish enough to enter here would be the M.O. A sure sign of something dodgy going on is when staff runs out to off you if you try to take a picture of the shop window.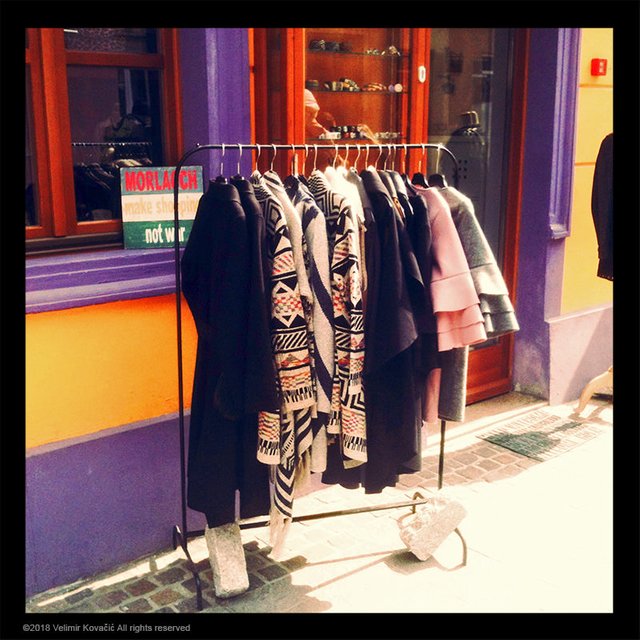 Who says we got no rickshaws in Croatia? This fellow went to China and India, spent half of his life there, learning the fine craft of rickshaw driving and then returned to share his knowledge, expertise and skill with the blunt uninitiated. Ever since he returned the rickshaw business started flourishing and rivers of happy tourists cannot wait to use his services. Well, not today...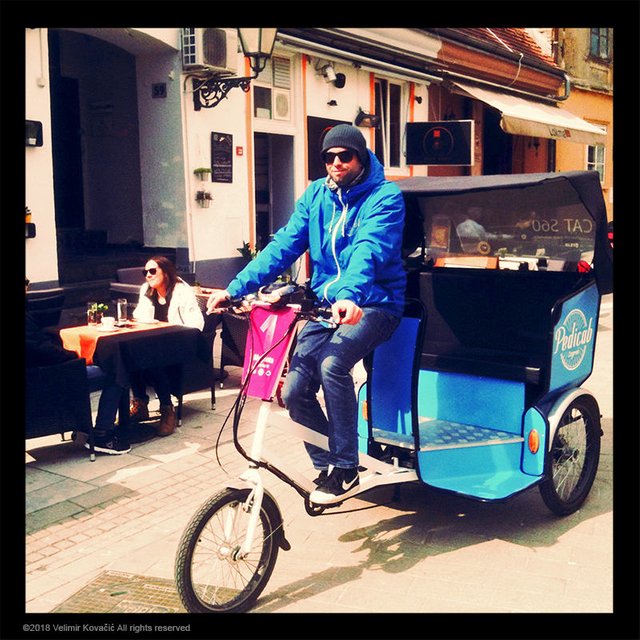 Leave your bicycle at home and join in the rickshaw fun. :D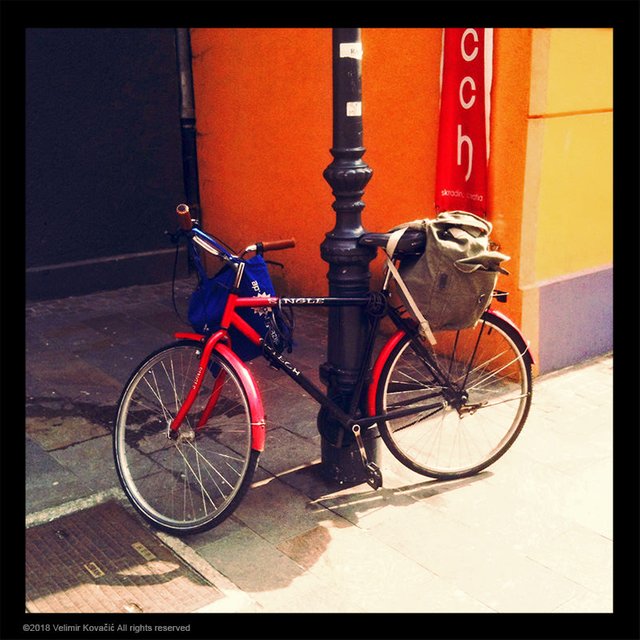 Enjoy your day!


©2018 Velimir Kovačić All rights reserved.

All images and text published in this post are my original work. I encourage everyone to use own texts, thoughts and images as much as possible. Be yourself and stay yourself. This is a proper way to build steemit.com. I do not have respect for dishonest authors. Also, bloggers actually DO matter!

---
---

• For good, inspirational read on various subjects follow: @gavvet
• For crypto news, follow always up-to-date @kingscrown 's blog on the subject.
• I really like to read @vcelier 's life story!
• @ezzy writes awesome stories and reviews. :)
• If you want to laugh away enjoy @meesterboom 's posts full of brisk humour and positive attitude!
• @thecryptodrive and @reggaemuffin are good guys who run good witness service!
• I suggest a visit to @adsactly society's blog if you feel like reading hi-quality posts about many themes, daily provided by ADSactly society members!
Vote @adsactly-witness for your witness in the Witness Parliament. ADSactly Society is good people who will represent you well.
I'd like to extend my gratitude to everyone who continuously supports both of my ongoing projects (Motorcycle Travel Series and Art Photography Series). Big thank you for enjoying the content and appreciating my effort. This is what steemit.com is meant to be about.
---
---

I am a member of the @buildteam crew, innovative creators of @minnowbooster @steemvoter and @steemsports blockchain projects.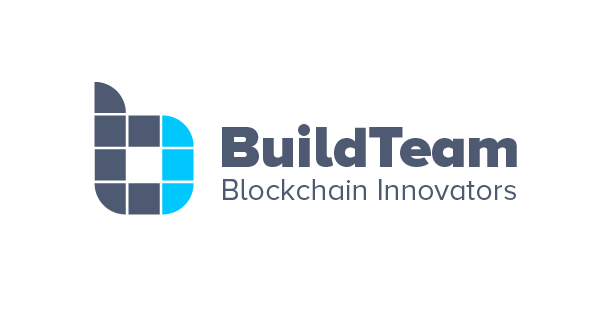 The @adsactly society is a meeting point for free thinking individuals who want to cooperate. It is a welcome addition to Steemit.com community. Feel free to ask about it.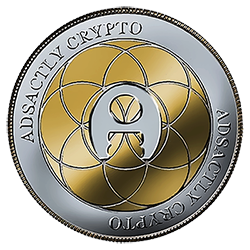 The @adsactly society Discord channel is here: ADSactly You are welcome to join!

Note to my dear readers, friends and followers: Please understand that I am unable to answer all of your comments because if I cycling to do that, I'd not have any time left for creating the series and for all of my other Steemit-related work. The amount of comments is overwhelming. It is beautiful to see that my work is appreciated and that it inspires so many people. I read all of your comments before going to sleep. It is my evening routine. Thank you so much for your support!