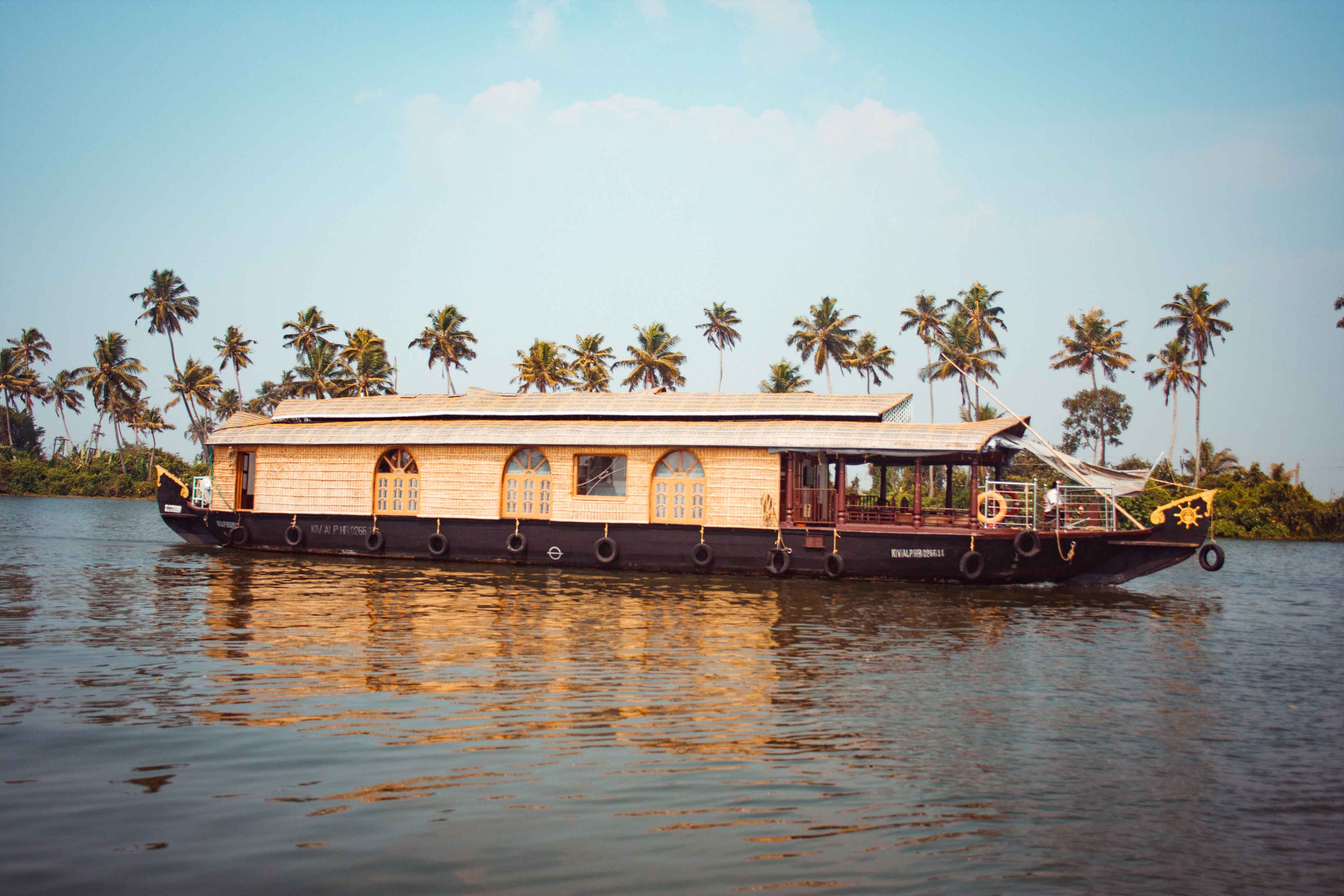 It is well known all over the world, the Back Waters of Kerala, India. I have read about it for many years and today was the day. We took a short trip with a houseboat.
And first of all: After a few crossings I didn't know where we were at all.
We got ahead with the first little one that took us to the houseboat. Because there is no room for a big houseboat at the berth where we came in. This can only be done in the larger canals.
On the houseboat you can find everything, just like in a real house. Two bedrooms with bathroom, kitchen and a living room with a great view.
The journey went through several veins. After already about 1 hour drive we got the delicious food served. The fish was also very well made, fried in a special, spicy marinade. Absolut Finger liking good. :-)
The team was great and I knew really well, he also knew the dimensions of his boat well, because the captain sometimes had to pass close to corners.
A great experience comes to an end, which we will very much like to remember.

Es ist wohl auf der ganzen Welt bekannt, die Back Waters von Kerala, Indien. Viele Jahre habe ich darüber gelesen und heute war es soweit. Wir haben einen kurzen Trip mit einem Hausboot unternommen.
Und gleich vorweg: Nach ein paar Kreuzungen habe ich nicht mehr gewusst, wo wir überhaupt sind.
Es ging voran mit dem ersten Kleinen, dass uns zum Hausboot brachte. Denn beim Anlegeplatz, an dem wir dazu gekommen waren, ist kein Platz für ein großes Hausboot. Das kann nur in den größeren Kanälen fahren.
Auf dem Hausboot gibt es alles, wie in einem echtem Haus. Zwei Schlafzimmer mit Bad, Küche und dazu noch ein Wohnzimmer mit einem super Ausblick.
Die Fahrt ging durch etliche Adern. Nach schon ca. 1 Stunde fahrt bekamen wir das leckere Essen serviert. Der Fisch war auch sehr gut gemacht, in einer besonderen, würzigen Marinade drin frittiert. Absolut Finger liking good. :-)
Das Team war toll und kannte ich wirklich gut aus, auch kannte er die Maße seines Bootes gut, denn der Kapitan musste manchmal eng an Ecken vorbei.
Ein tolles Erlebnis geht zu Ende, was wir sehr gerne in Erinnerung behalten werden.