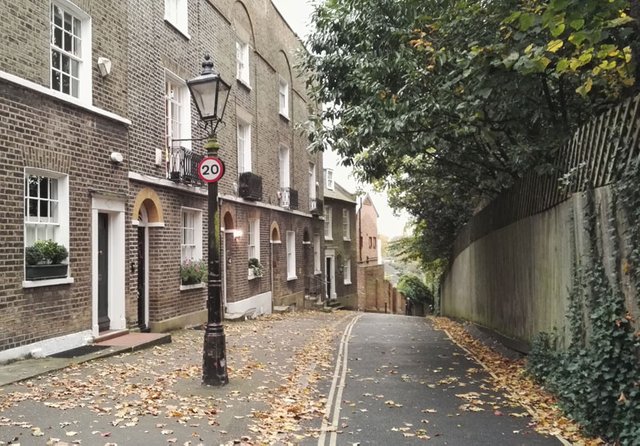 Hampstead is one of North London's nicer neighbourhoods. Don't be fooled by its location close to and partly in zone 3, unlike desirable and expensive areas such Marylebone, Chelsea and Knightsbridge that are in zone 1, becoming a Hampstead habitant still is a privilege only achievable for the wealthy. As the UK's 3rd richest area this is the place where the super rich reside that can't quite afford the Westminster and Chelsea of the mega rich.
Luckily, one doesn't have to own a piece of Hampstead in order to enjoy it. Crossing another thing of my London bucketlist I went to explore and imagine a life of luxury in Hampstead Village and Heath for an afternoon.
I started my exploration at Hampstead station following a self guided walk which promised to take me through Hampstead's most delightful streets and the edges of the Heath. Walking along the charming Willow Road there was indeed an abundance of charming cottages and town houses.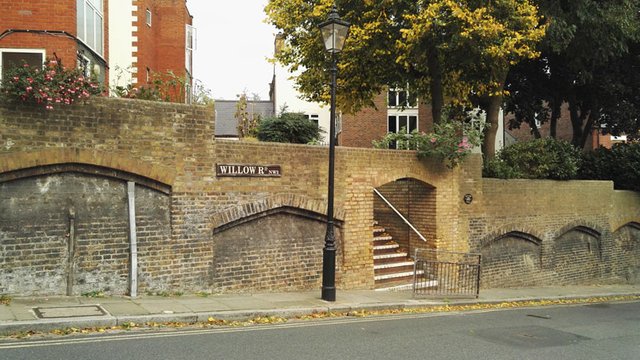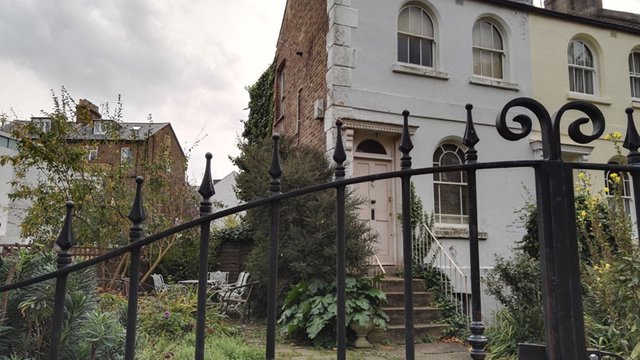 At the end of Willow Road lies No. 2, the first Modernist home acquired by the National Trust and designed by architect Ernö Goldfinger in 1939.
'Among the building's many innovations was its use of external concrete supports, allowing for a spacious, uncluttered interior, and it is now considered a brilliant example of Modernist design.' source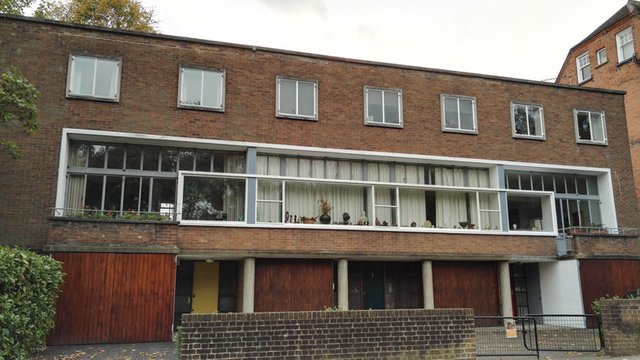 Shortly after No. 2 Willow Road I entered the Heath. I went along a series of ponds and continued uphill to encounter some marvellous views over more southern parts of London.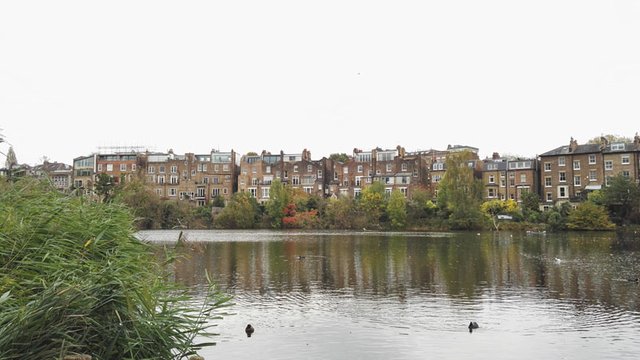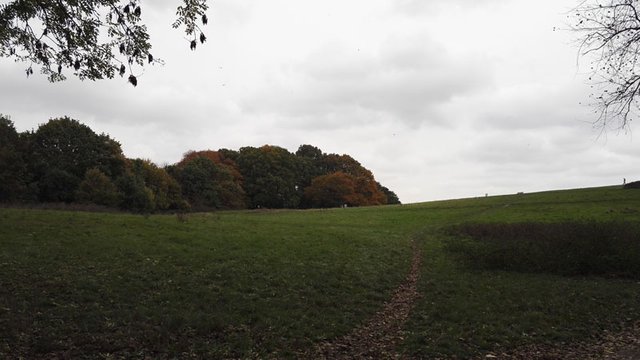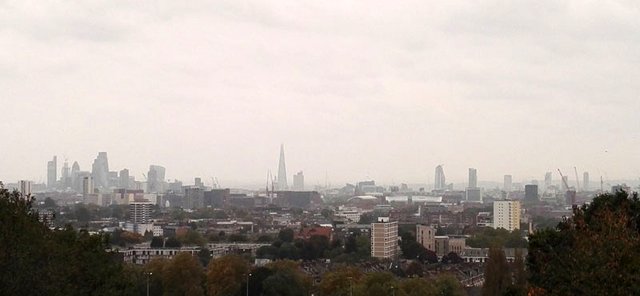 After reaching the top of the hill and admiring foggy fall views over the city of London, I started my descend again, passing by more ponds such as the mixed, ladies' and men's bathing ponds. The ponds are open to the public year-round for open air swimming. These man-made ponds were originally dug as reservoirs to supply drinking water to central London.
If I lived somewhat in the area, I would be happy to make outdoor swimming at the ladies' pond a weekly habit.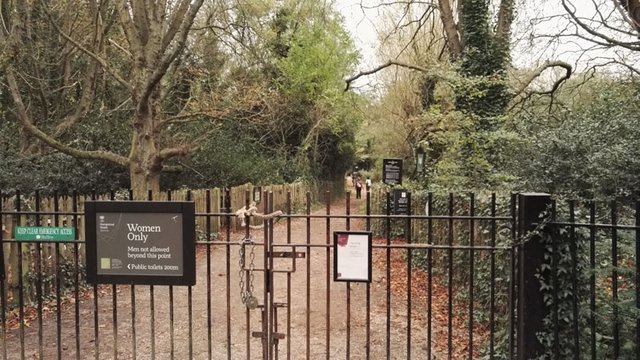 I didn't bring any swimming gear, so I continued the walk through woods until I reached the bottom of a hill leading up to Kenwood House which contains a collection of fine art including works from Rembrandt, Vermeer and Turner among others.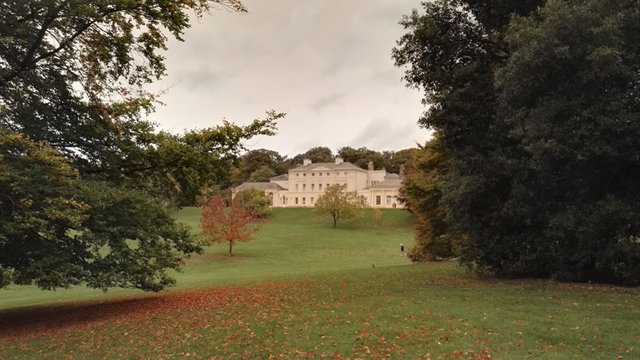 To maximize the time I had left in day light I decided to leave Kenwood House for a cold, wintery day and descended down the steps in the service wing to enjoy some tea and cake on the charming outside terrace.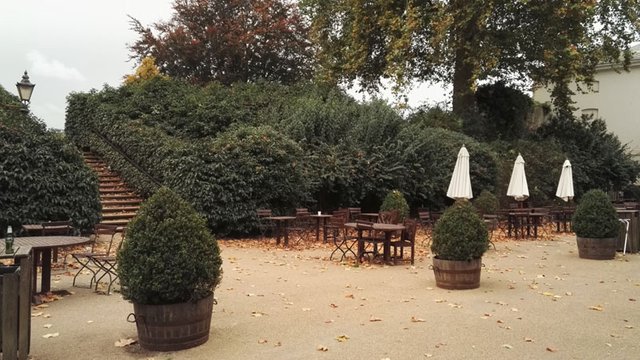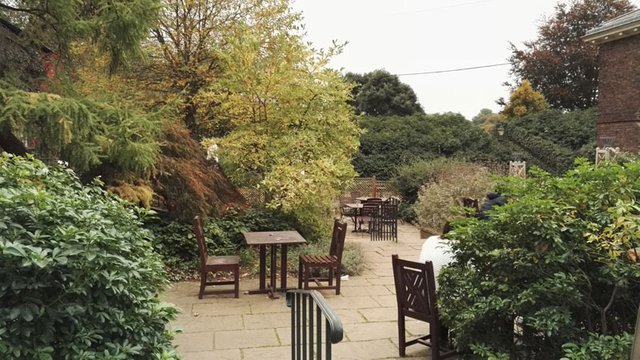 After topping up my blood sugar levels I continued following the walking directions through the woods, passing along old trees and clearings.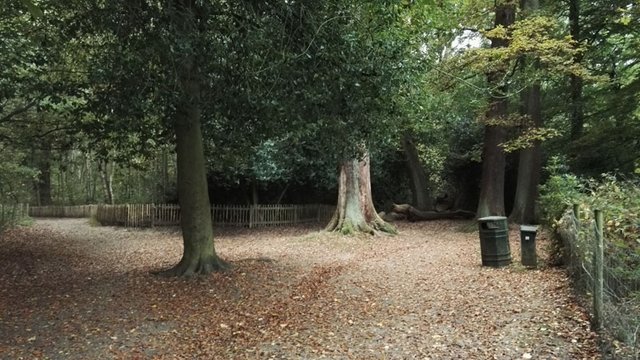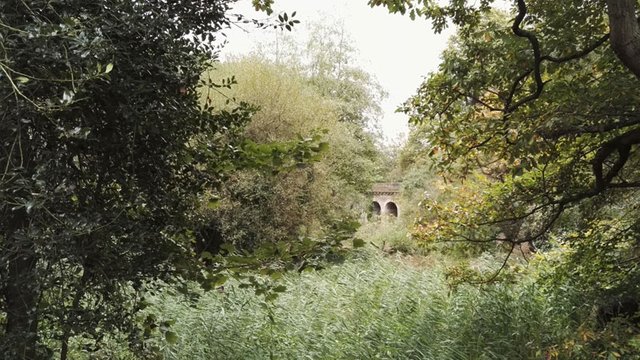 The walking notes informed me that a funny looking round structure I passed was actually an ice-house that would have been used before the days of modern refrigeration.
'Ice would be collected from frozen ponds and lakes during the winter and stored in these semi-subterranean buildings, being further insulated with straw. This enabled food to be kept fresher during the warmer months.'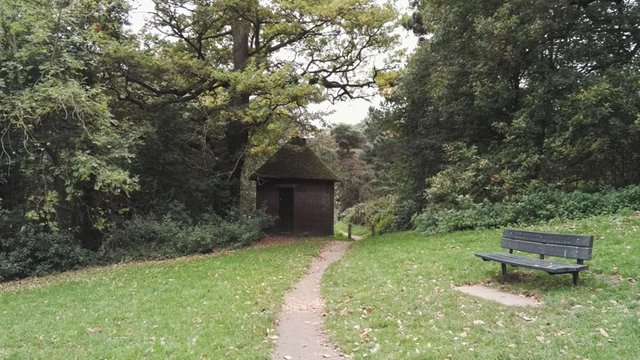 Shortly after I left the woods, exploring some more charming streets before returning to Hampstead station.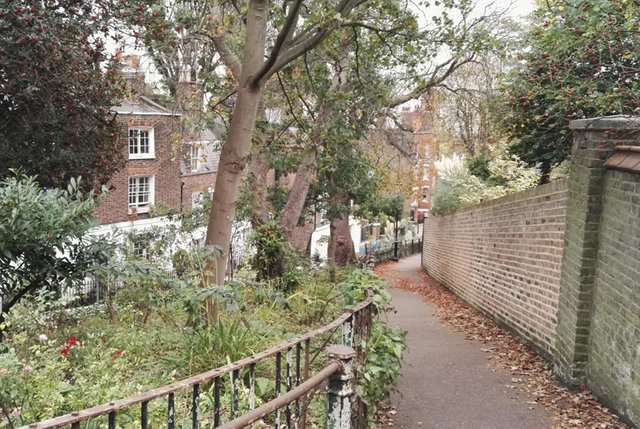 I thoroughly enjoyed exploring this neighbourhood in what was probably the best season to do it, with just a hint of yellow and orange and a few leaves falling here and there but still plenty of lush greenery as a charming backdrop.


---
As always, all words are my own and all photographs were taken by me - unless stated otherwise!

---

---
I post about my work and what inspires me! Follow my journey as a pattern designer and see what art, people and places I find inspirational here.