How are you folks?
I came up with an idea.
As I'm currently on my gap year in Ireland, I thought that I could write a blog about it.
I would like to tell you about everything. From the concept, through arrangements to all the stories and everything that happend to me so far.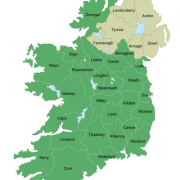 I think that its gonna turn out to be really interesting story overall, but most importantly - it will help a lot of you wishing to visit Ireland for a little longer.


I spend a lot of time on research. I didn't have anyone that I cold rely on. I had to earn my own money for the travel. No family and friends in Ireland either.
I'm going to write something that I would love to read myself.
I remember a friend asking me the day before the flight:
"What will you do after you arrive, where will you go?"
My answer was really simple: "I have no idea."
But I'm here, for almost 2 months now. I made it and I want to help you make it too. I didn't have anyone that would tell me that it's a good idea. At least you can hav me :)
Without further bullshit
Another post is going to be a little bit about me and why I decided to fly away from Poland. You can follow me for post notifications I believe.
If you would have any questions, feel free to ask!