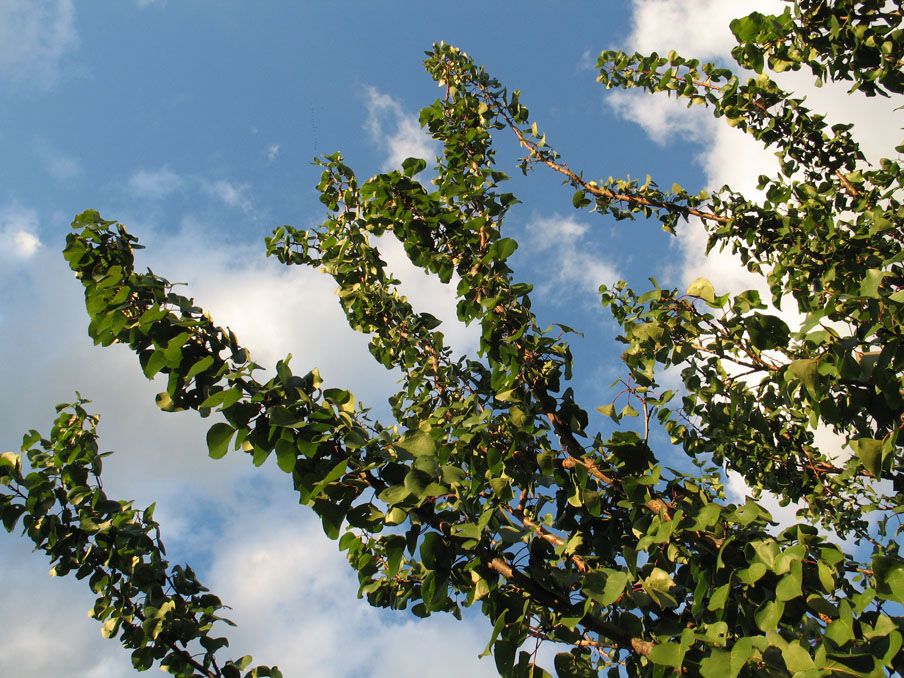 Green Towers of Power.


On an August day in my orchard, Apricot trees raise their limbs 20-30 feet (6-9 M) into the air seeking the sun. It is amazing when you think about all the energy trees are able to collect from the sun and store in various ways. The structures alone that lift a hundred pounds of wood into the air require a lot of energy storage.
Then there are the fruits with all the chemical energy stored as sugar. The trees share this energy with us and other animals in exchange for spreading their seeds; we in turn are sustained by it. Trees really are Green Towers of Power and from their energy gathering activities comes life to us all.
(please click on the photo for a larger image)
---
To my Steemit explorer friends,
I have probably taken over a million photographs of the natural world since childhood; this is a daily series of some of those I most treasure.
Where They are From
Many are from an organic orchard that I created on the hill above my home. When you are raising trees from saplings you are out in all weather at all hours and see remarkable things.

Some are from my art studio and my efforts there- especially those on behalf of the Tibetan people.

Still others are from my wanderings in the wilderness with compass and map my companions. Many are featured from posts I have created here on Steemit and I will link to those whenever possible if you wish to read more of the how, when and where.
Please upvote if you liked this post, and follow for more journeys through our mysterious and amazing world. And please comment as I greatly value these and will answer any questions you may have (and generally go to look at your posts of course since I consider a group of friends the most valuable possible outcome from efforts on Steemit.
*This photo was taken with the Canon EOS 70D, 18-55 mm lens