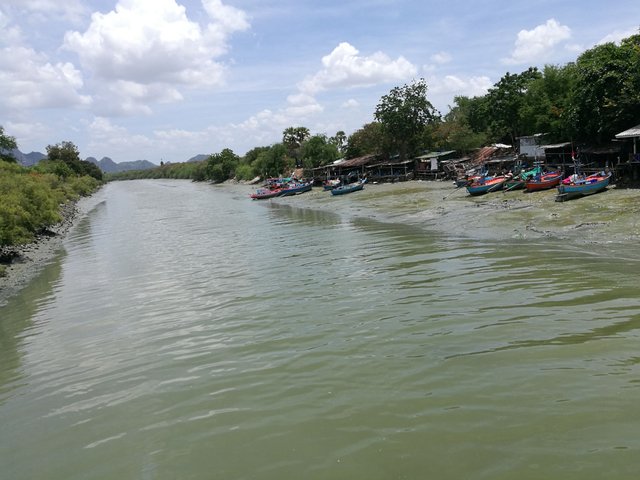 If we talk about "Cha-am", you may know that it's one of famous beaches of Thailand. It is situated in Phetchaburi province, approx. 2 hours driving by car from Bangkok. The beach is very long and beautiful with white soft sand. Most people, including me, love to visit there, especially on weekend.
Apart from beautiful scenery at "Cha-am" beach, you can enjoy eating seafood freshly directly from the sea beside the canal that is not far away from the beach. At the canal, you can touch the peaceful atmosphere and wonderful scenery that is different from the beach.
The magnificent mountains at the background and plenty of the huge white clouds in the sky can make the scenery much more wonderful. (1st and 2nd photo) I do really love this.
At the canal, you will see a fisherman's village and many fishing boats floating on the water. In Thailand, we call some of these boats as "Ruea Hang Yao" or "long-tail boat".
Ruea means boat
Hang means tail
Yao means long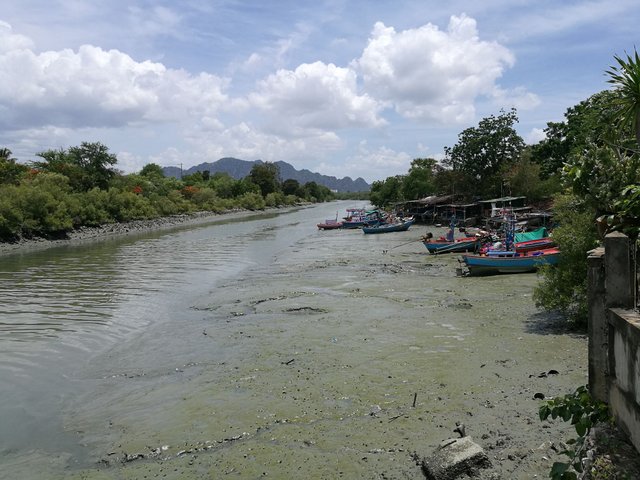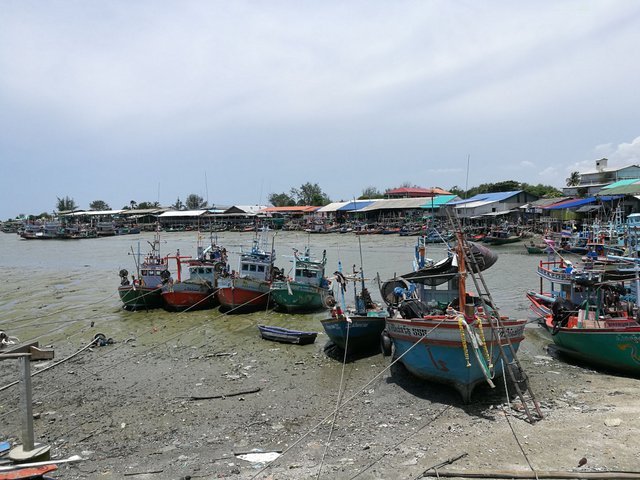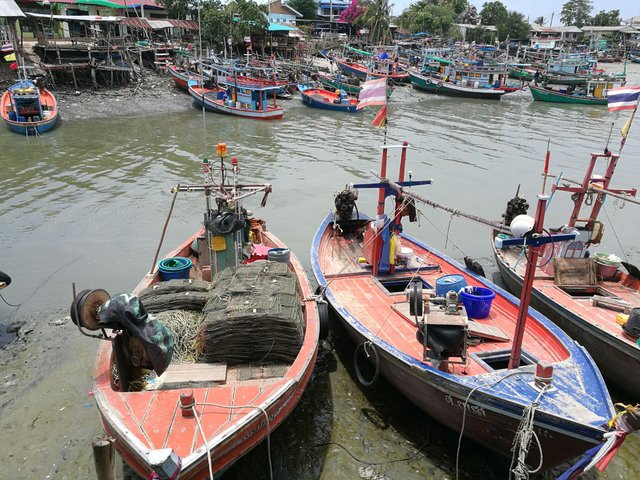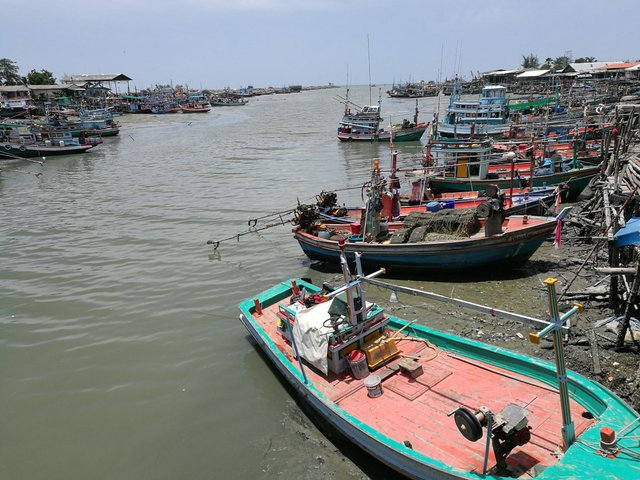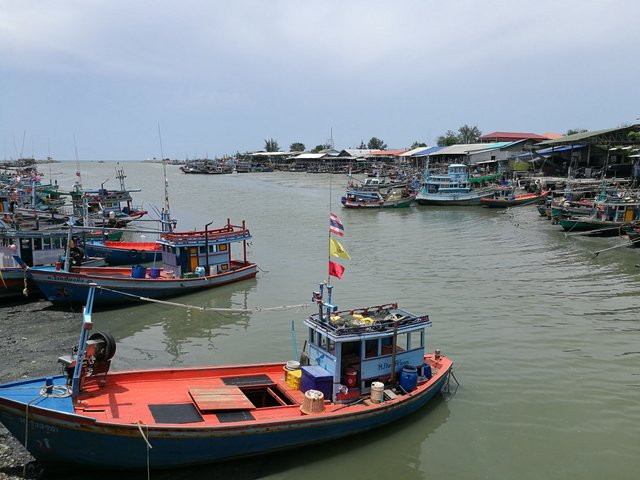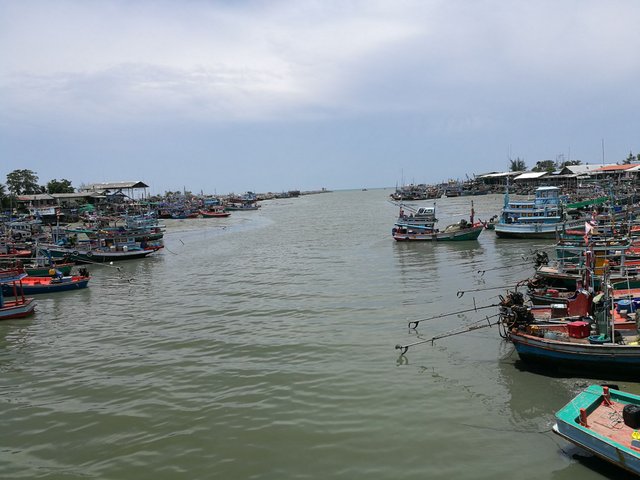 These photos are from my sister's trip.
I like her seafoods, they all look delicious, especially the shrimps.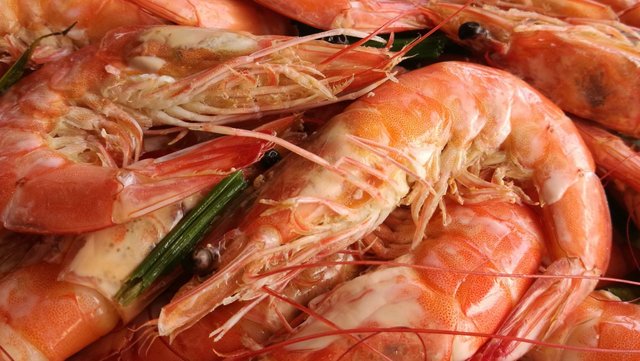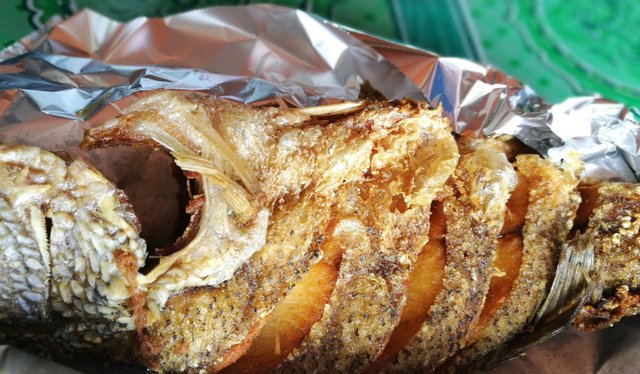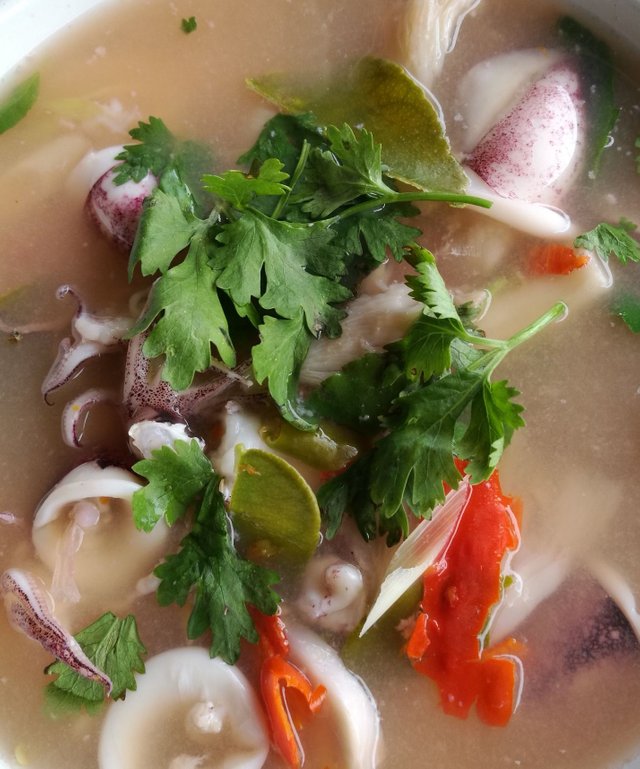 Sitting beside the canal, you will enjoy eating the seafoods and seeing the way of life of the fisherman in the same time….
I think, this is very simple but happy life…..
Do you agree with me?