One of the things I like about Google Photos is that it will remind me what I was doing in previous years. Otherwise it can be that you do not look at old photos. Back in the previous decade I was an active member of the Six String Bliss community. This grew up around a podcast produced by a couple of guys in the USA. It ran for over 250 episodes, but has been dormant for years. They had a forum where we would talk about music and guitars. Once or twice a year they would put together an album around a theme and I contributed to a few of those. I had music played on the show and did some other features.
There were a few members in the UK and some of us got together a few times. One of those was to take a trip to Hamburg, Germany where another 'Blissner' lived. A plan was hatched to go there to see a gig, check out some guitar shops and see the sights.
So it was that myself, Dave, Dave's son (Callum?) and @stav flew from Luton to Hamburg to be met by Jan (originally from South Africa). Here are the guys tucking into some local pork delicacies. I went for pasta as I had given up meat long before that.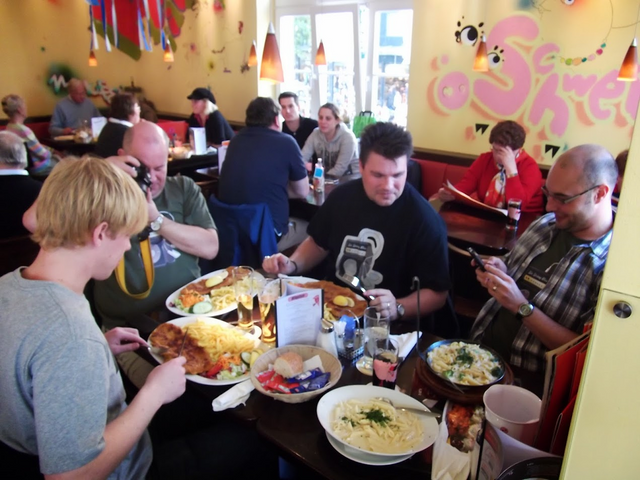 Jan took us to several guitar shops that had a good range to try out, but none of us was really looking to buy there. Do I look tempted?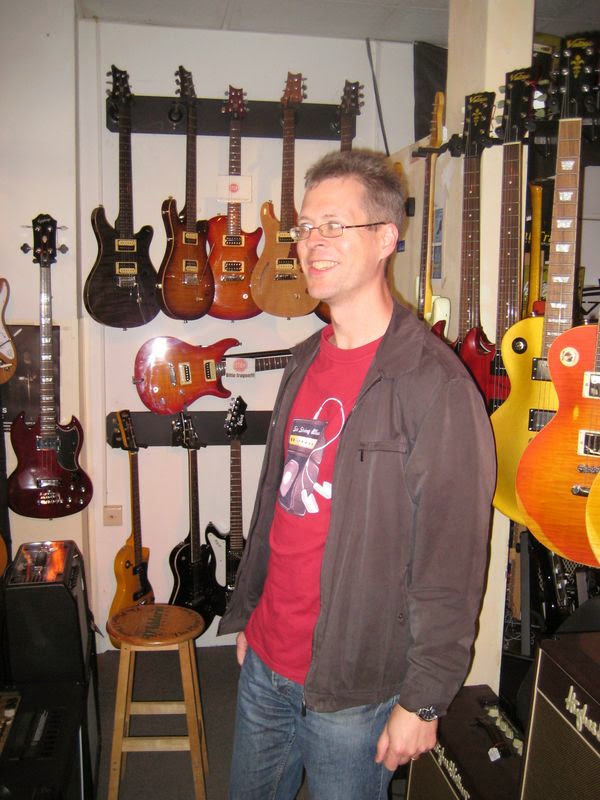 One of the shops was in this old bunker along with some music studios. The guitar shop was huge and you could play just about any of the guitars through a headphone amplifier.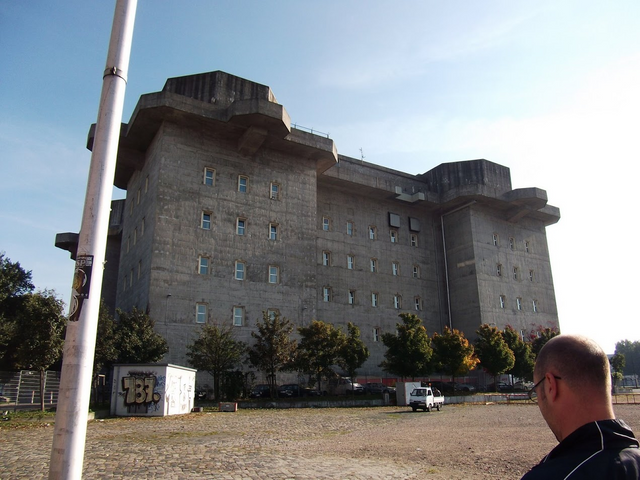 We saw some of the nice historic parts of the city and the weather was good. Hamburg is (in)famous for the red light district. The hotel where @stav and I stayed was in the middle of it and it was 'interesting'. We resisted the invitations to come and see the pretty girls in various clubs as we went out each day. This is where the 'business' goes on.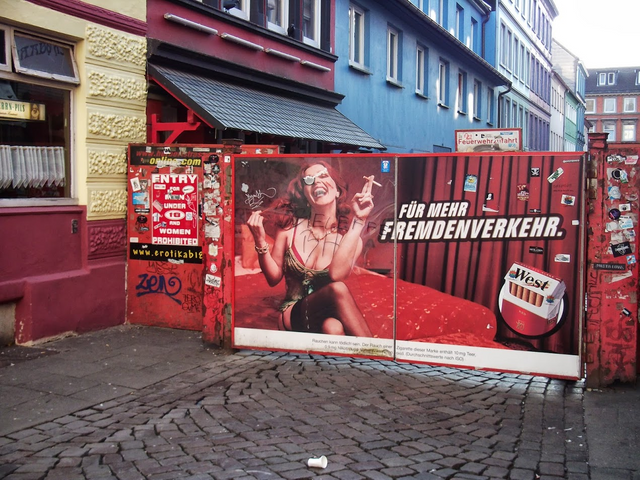 The gig was by an American band called Skinny Jim and the Number 9 Blacktops who play all out rock and roll. Not a great picture, but they really rocked. Bit of an odd punk band as support.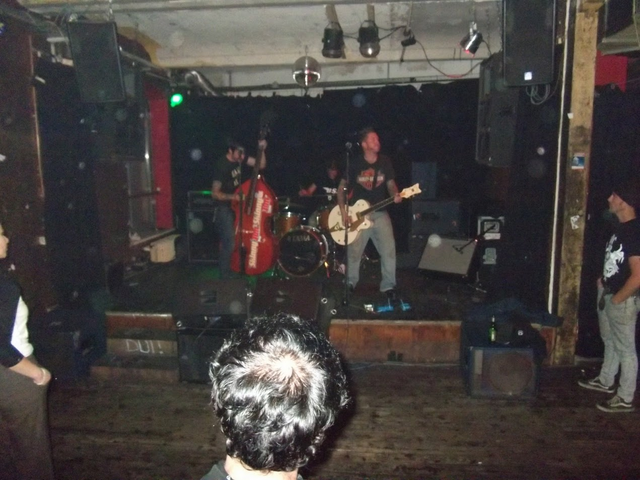 This is from around the same time.
Another thing that people know about Hamburg is that the Beatles played there. We saw a few locations such as where the Star Club used to be and the police station where they got arrested. There is a nice little museum about them. On our last day we had breakfast in a cafe they are alleged to have used.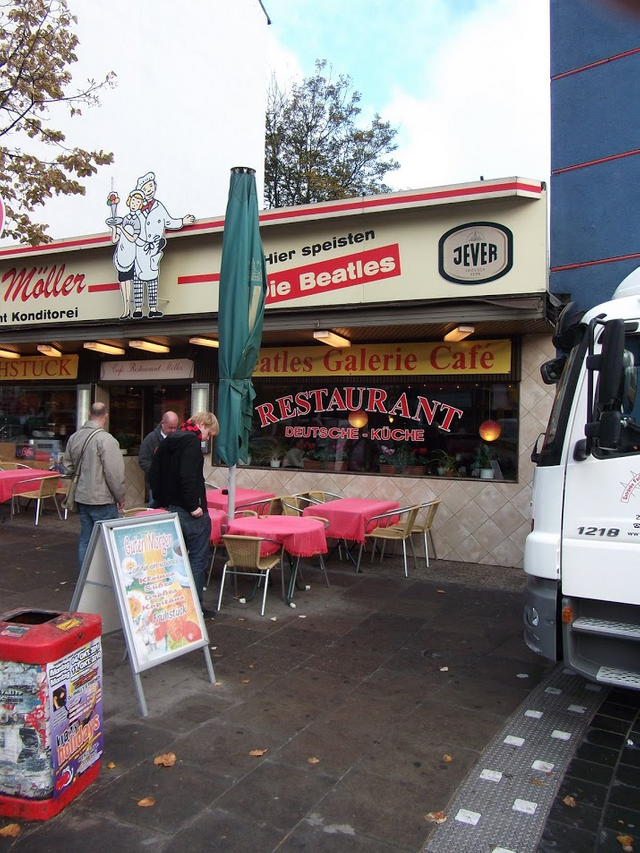 It was a great few days and cool to have a local to show us around. I have lost touch with most of the guys, but I still see @stav once a year or so and I managed to get him on Steem. I miss that community as it got me playing and recording more. I have found more guitarists on Steem and maybe we can build the same sense of community. We need the special features for that which Steemit have been promising.
I am using the #TrueStories tag as suggested by @slobberchops. We all have stories to tell.
Rock on!
The geeky guitarist and facilitator of the 10K Minnows Project.