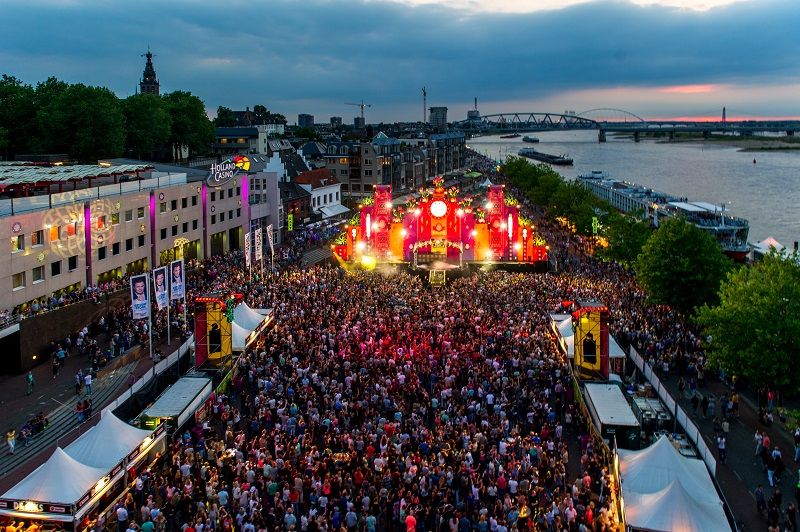 If you have been following my story so far, you know that I am a Nepali girl living in The Netherlands for the last one and a half year. Netherlands has many interesting festivals and events and I always have a good time whenever I attend them. One of the many interesting events is the Four Day Walking March, Vierdaagse in Dutch. This year is my second time attending the after party, and here is my account of the story.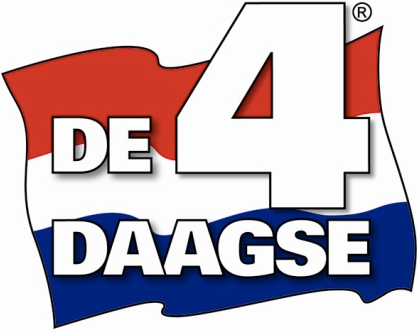 The Vierdaagse is an annual walk that has taken place since 1909, being based at Nijmegen since 1916. In 2016 they celebrated the 100th edition (noting that during the 1st and 2nd world war, the marches were curtailed.) Depending on age group and category, walkers have to walk 30, 40 or 50 kilometers each day for four days. Originally a military event with a few civilians, it now is a mainly civilian event. Numbers have risen in recent years, with over 47,000 (in 2017) including a few thousand military. It is now the world's largest walking event. Due to crowds on the route, since 2004 the organizers have limited the number of participants. 
The first day of walking is always the 3rd Tuesday in July. Many participants take part every year, including several that have taken part in 50, and even 60 different annual marches.On the Friday, as participants near the finish, the public awards the walkers with gladioli, a symbol of force and victory since Roman times, when gladiators were likewise showered with these flowers. The entry into the city and towards the finish, the St. Annastraat, is for that reason called Via Gladiola during the Nijmegen Marches.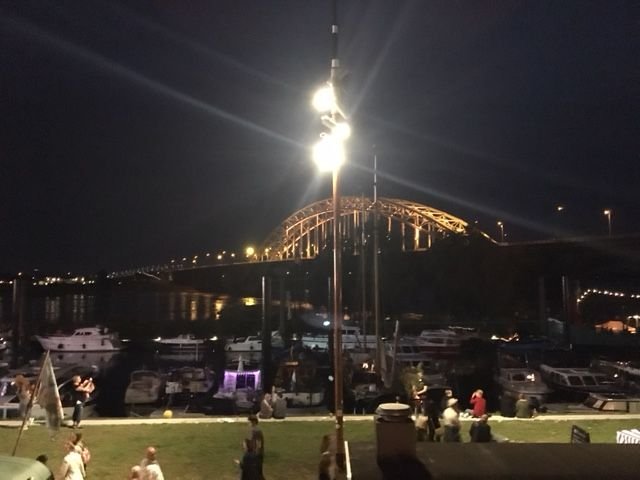 After the long walk however, the whole city becomes a big party zone with people from all over Netherlands coming together to dance to the beats of many famous DJ. Immediately after you leave the central station, you see a long aisle of food trucks and various music bands performing live. I usually just like strolling past all these trucks and walking up to the big square with Ferris wheel and amazing  music.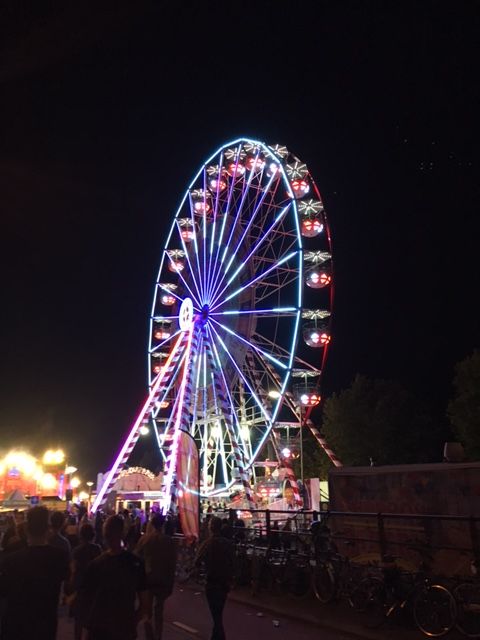 If you love good music (ranging from techno to salsa), and good food, you would definitely love this event. People are really friendly, a big thanks to the really chilled atmosphere there. As the night falls, the city looks even more beautiful with all the lights, and the D-Day bridge in the background. The party goes on everyday for a week, so I am definitely going to go and experience the magic once more.