A short trip to a nearby island, where I found a Buddhist Temple in beautiful Wood Valley, above Pahala, Hawaii, in the mountains.
It's called Nechung Temple, it's a Buddhist Temple, Meditation Center and Retreat. It's full name is "Nechung Dorje Drayang Ling" Which I believe means "Immutable Island of Melodious Sound."
It was a simple yet peaceful place.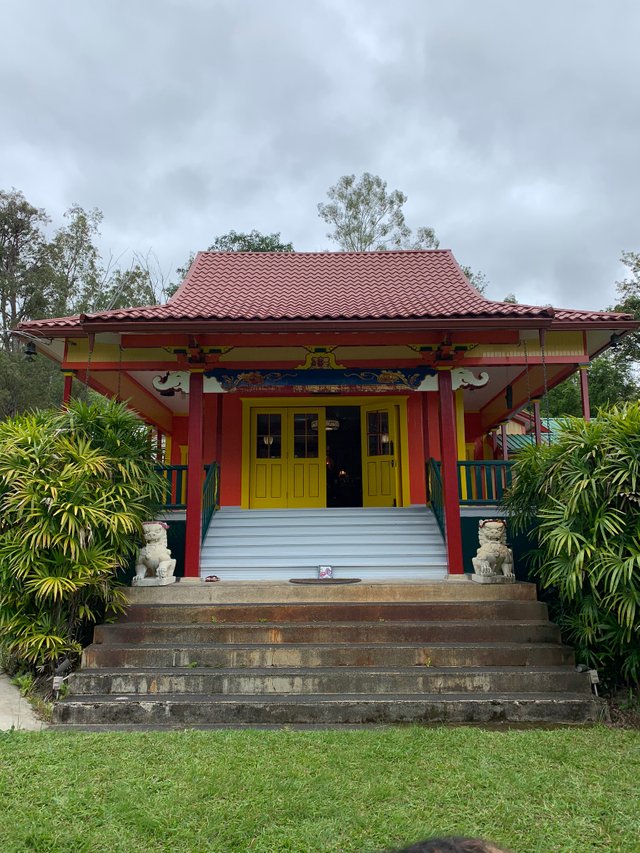 Stone Lions guard outside
Left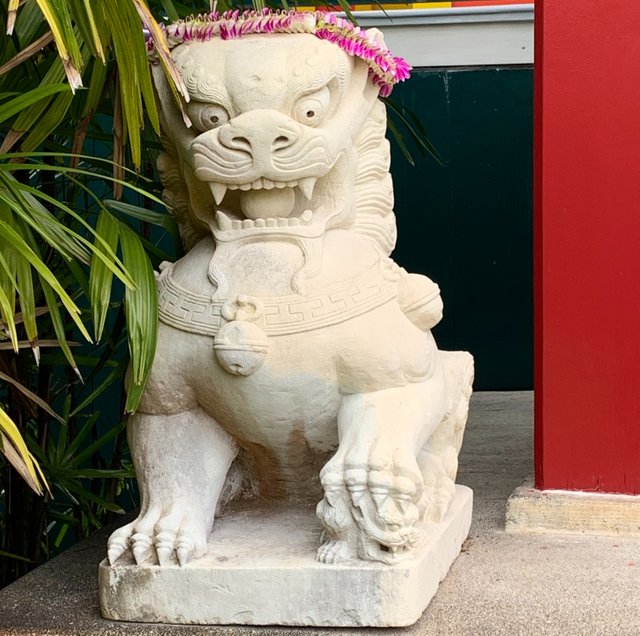 Right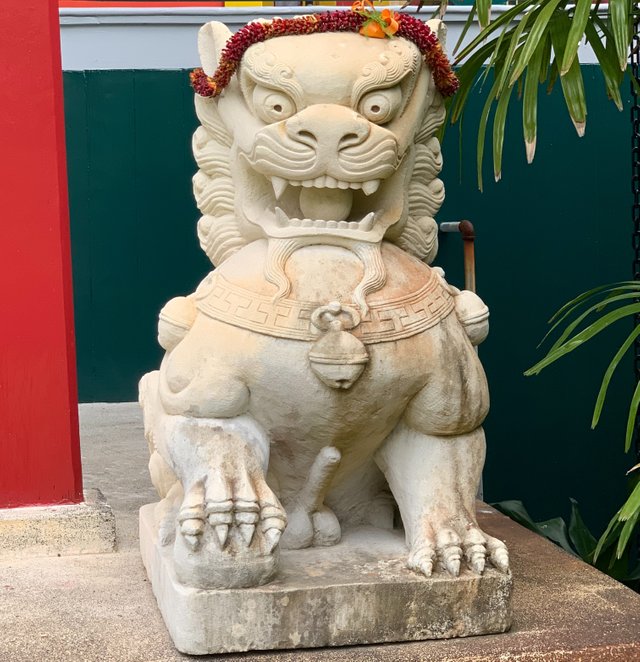 Doors and Ying Yang Symbol at Entrance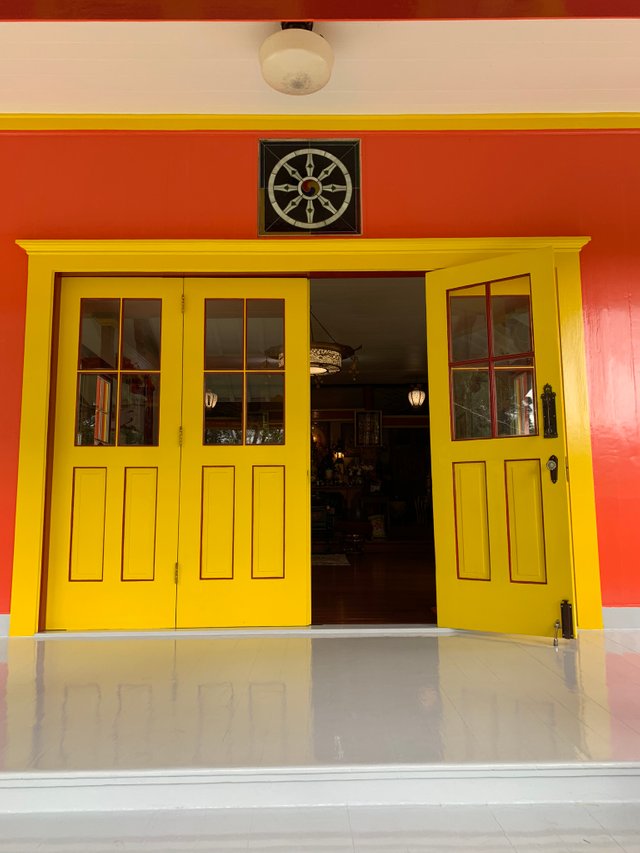 Closer picture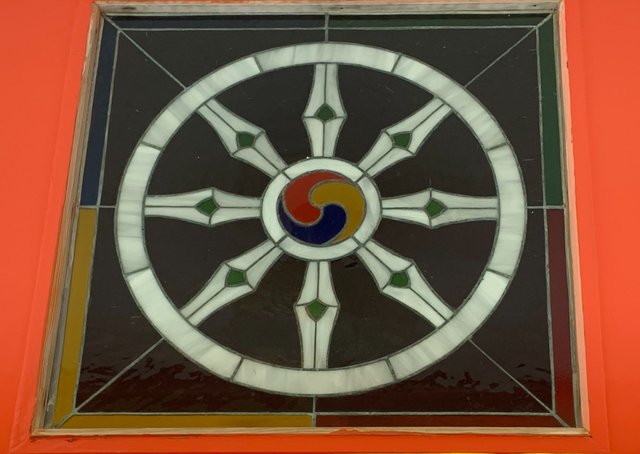 Inside a beautiful stain glass window with Lotus Flowers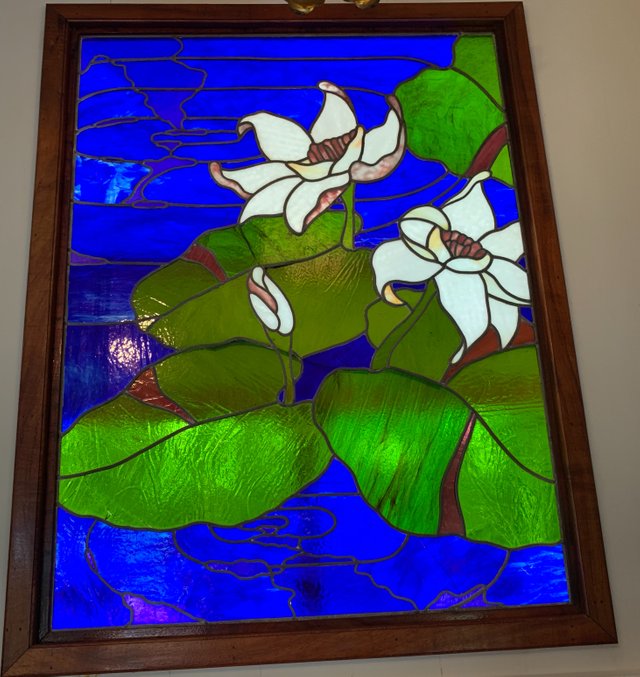 The walls were adorned with tapestries
Tapestry A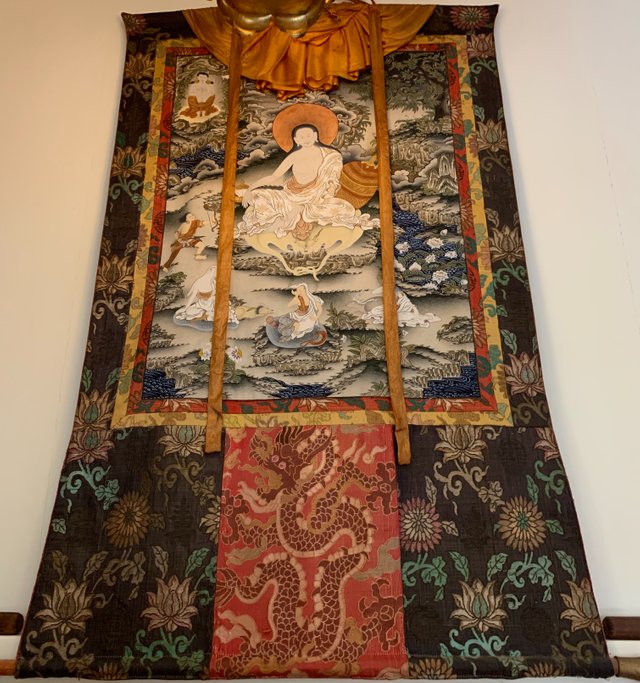 Tapestry A close up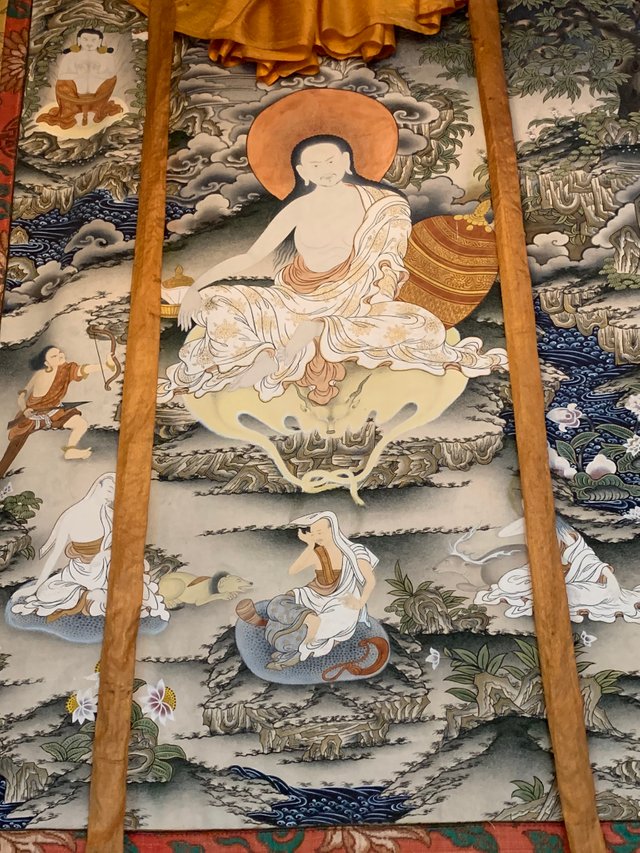 Tapestry B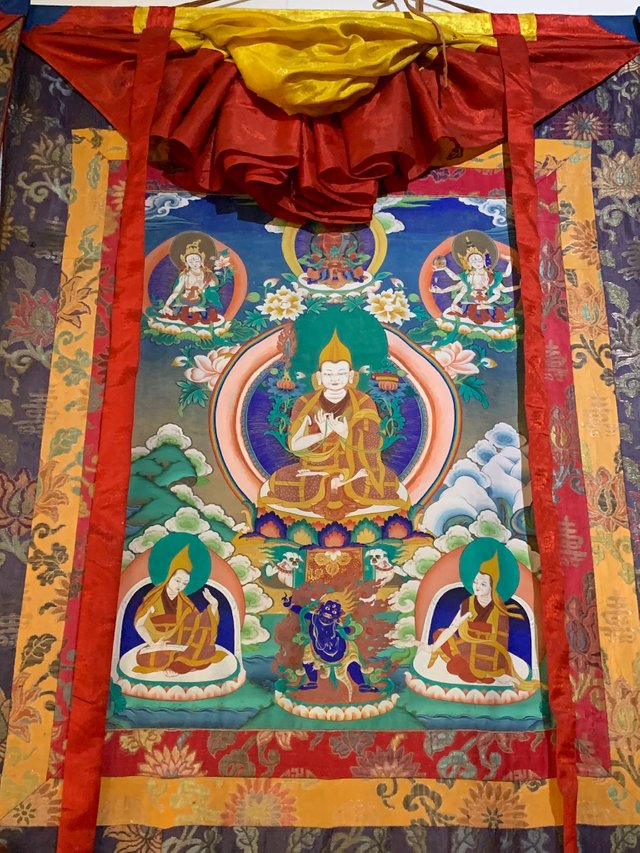 Tapestry C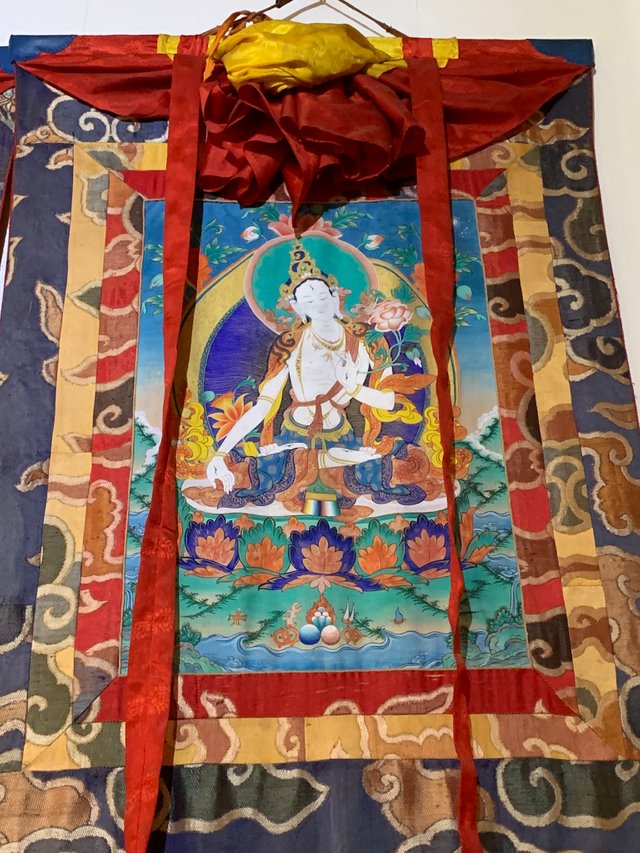 Tapestry D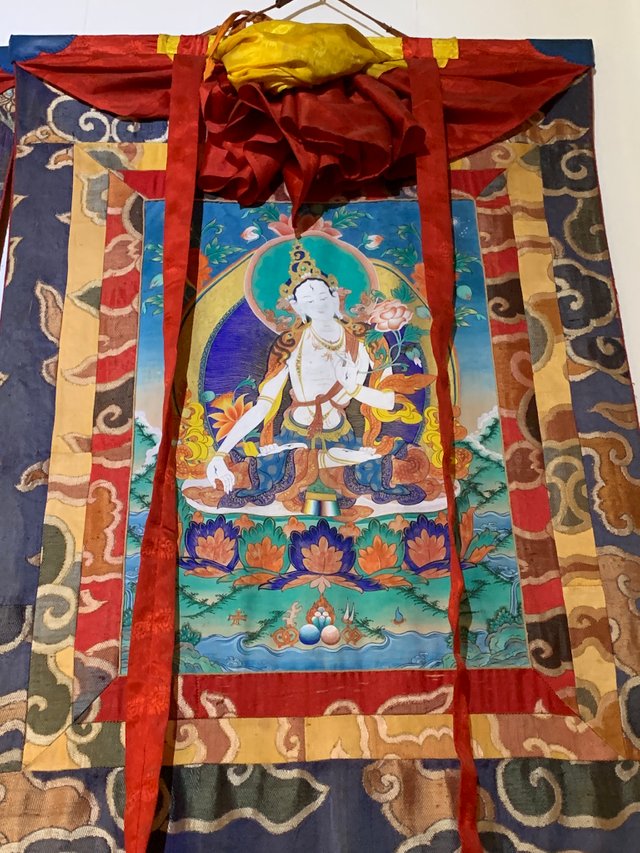 Tapestry E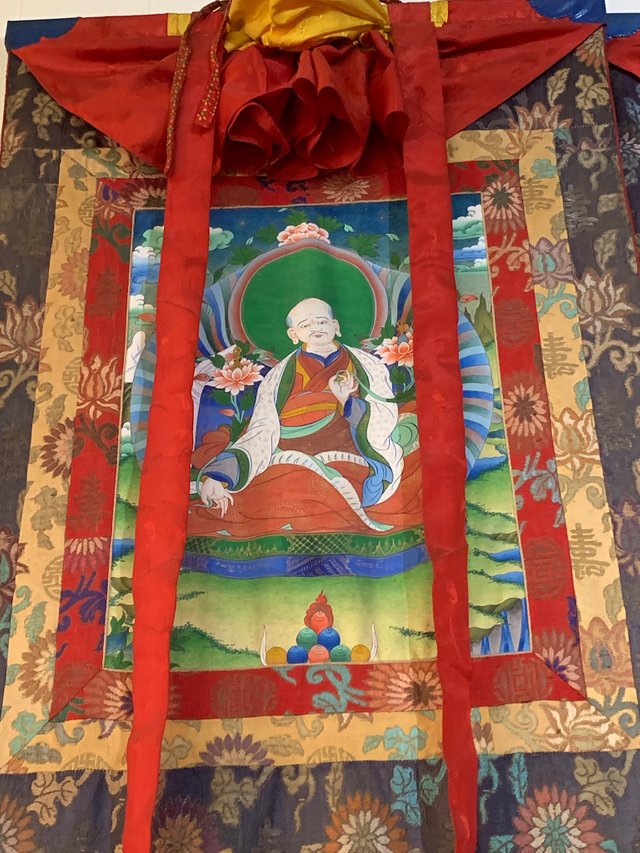 The Main Feature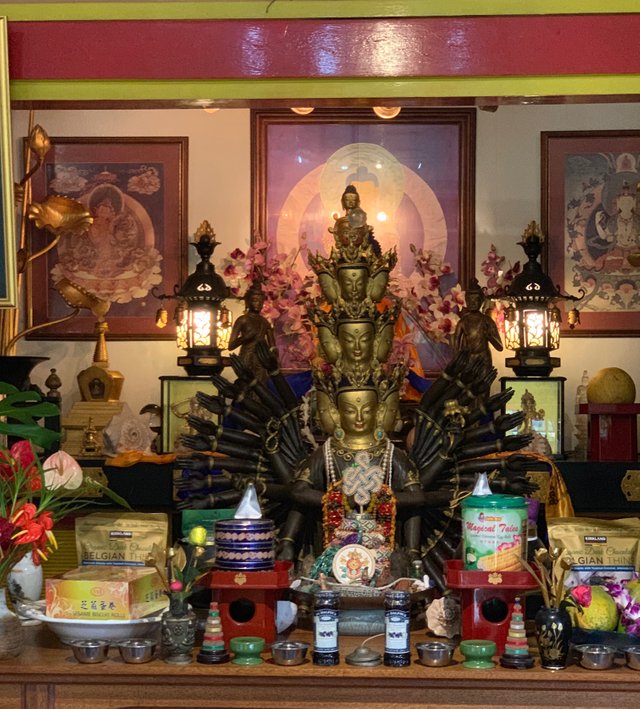 Closer view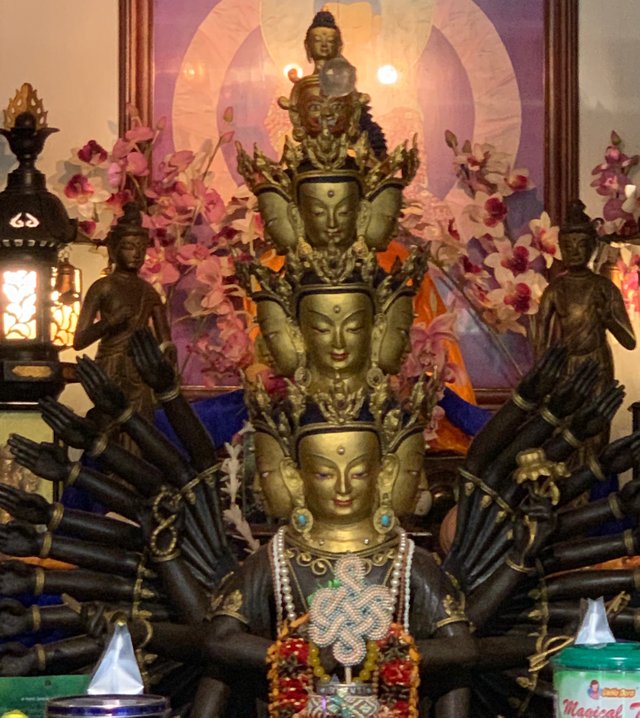 Outside in the courtyard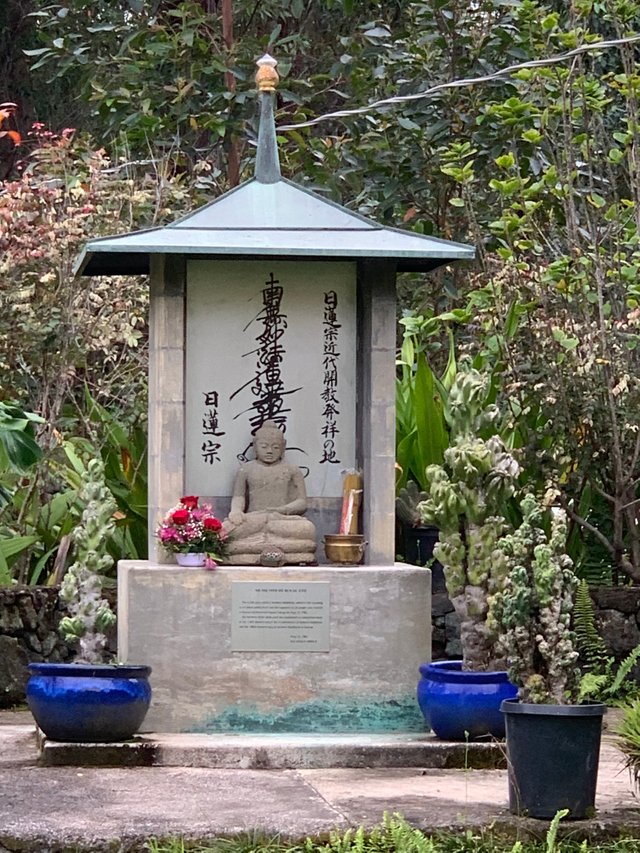 Closer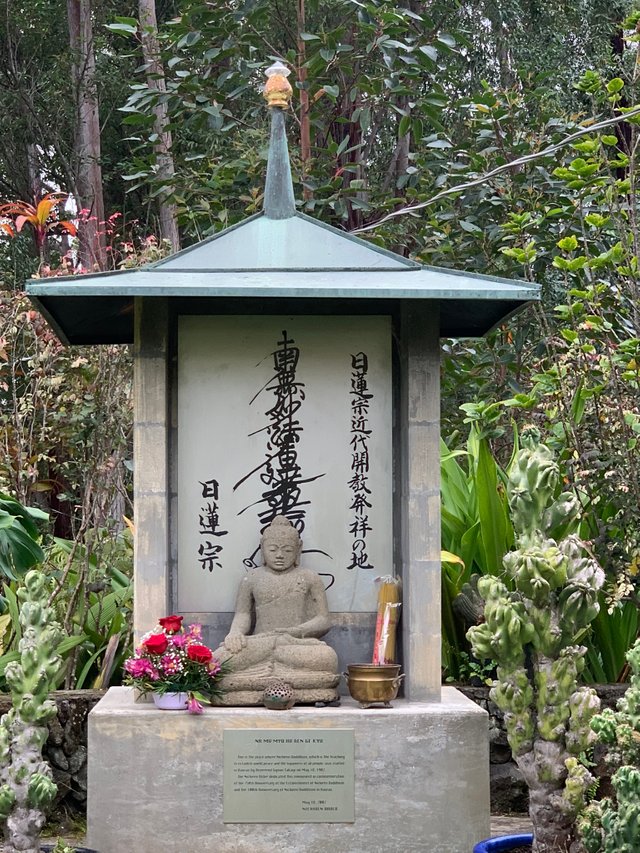 And then there were flowers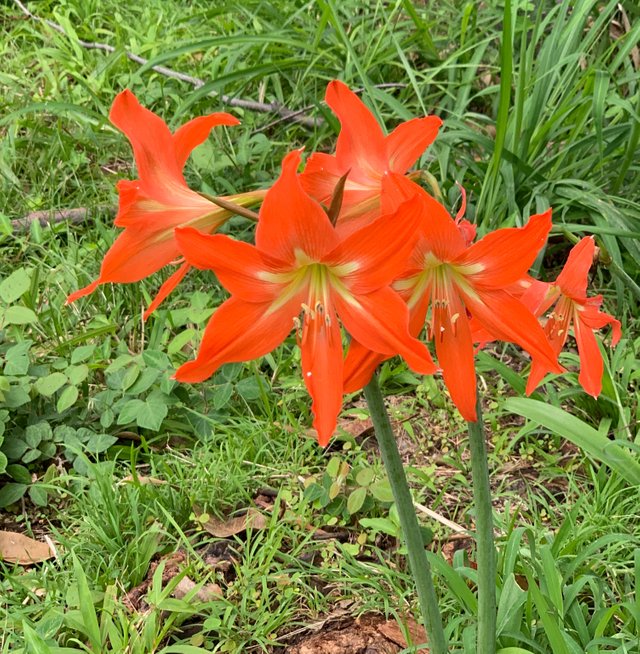 Thank you