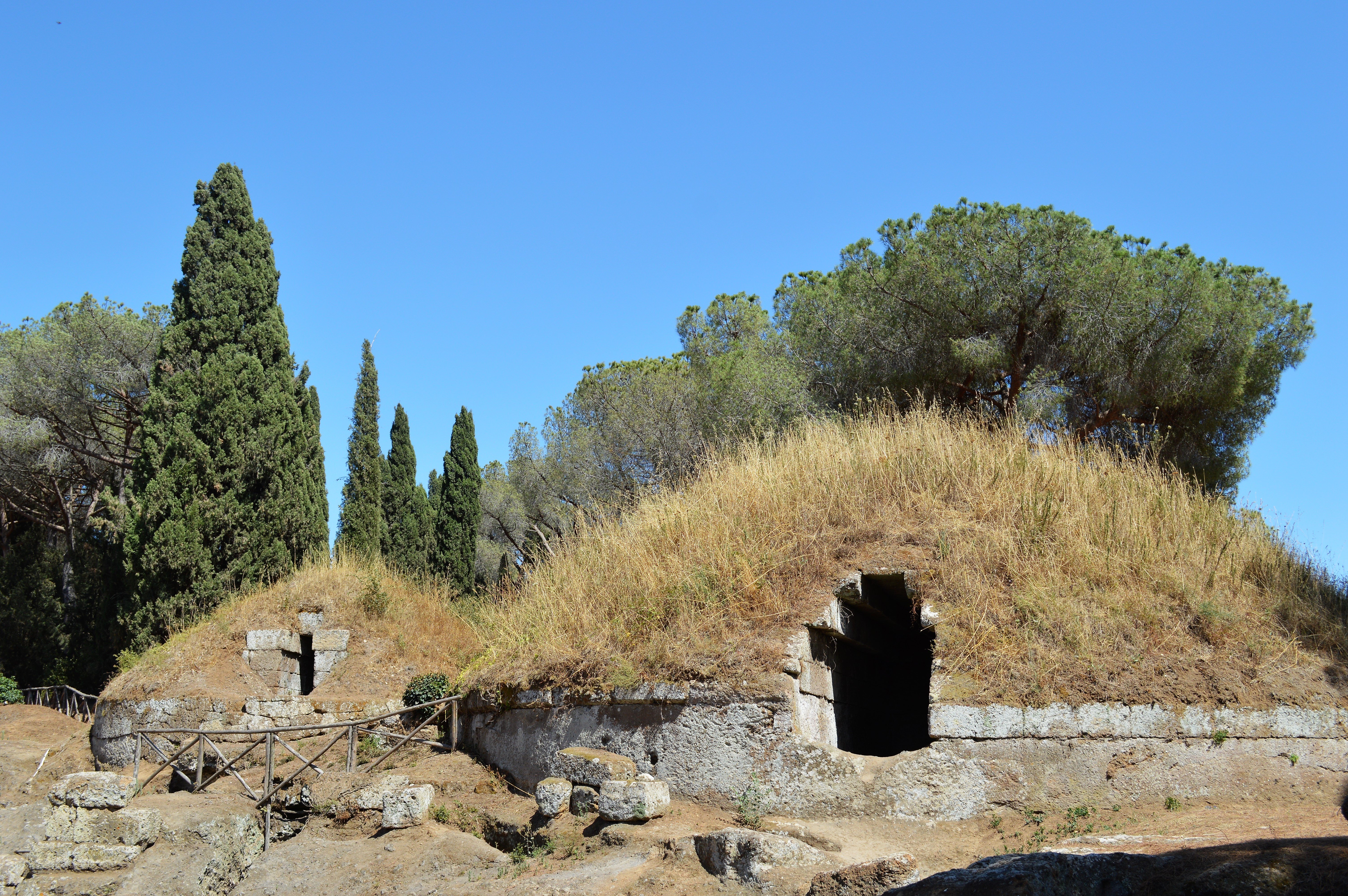 When I travel I always try to visit a site or monument declared by UNESCO World Heritage Site. These visits never disappoint because they admire the wonders of art, architecture, or archeology that are unique and important for the history of peoples' culture. The sites included in the UNESCO list in Italy are4: it is the country with the largest number of Unesco sites followed by China (52) and Spain (46).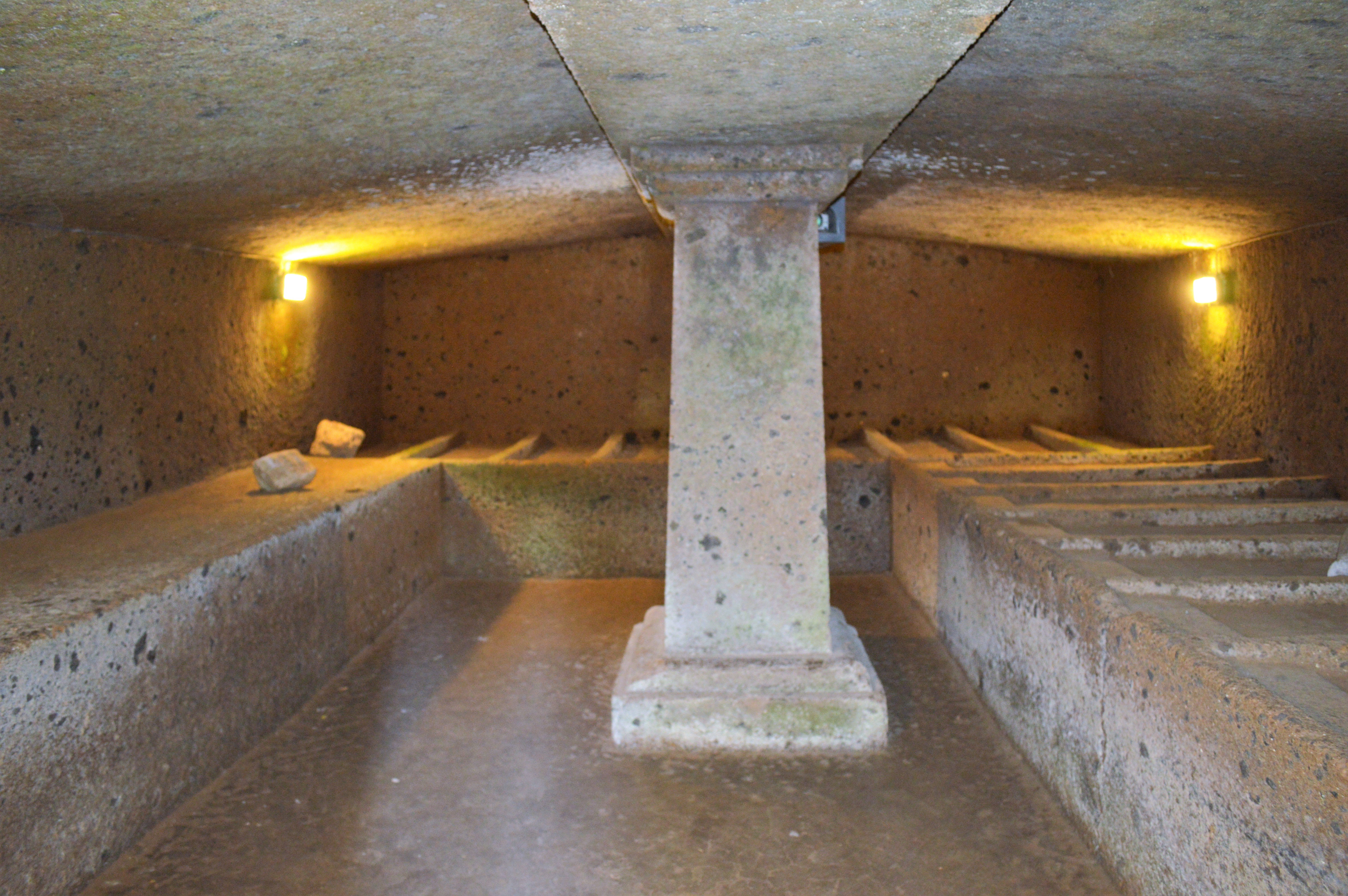 Today I show some photos that I took to Cerveteri. The archaeological site a necropolis near Cerveteri, known as Banditaccia, located a few kilometers from Rome, has been declared a World Heritage Site by UNESCO in 2004 with this motivation :
"Etruscan Necropolises of Cerveteri and Tarquinia
These two large Etruscan cemeteries reflect different types of burial practices from the 9th to the 1st century BC, and bear witness to the achievements of Etruscan culture. Which over nine centuries developed the earliest urban civilization in the northern Mediterranean. Some of the tombs are monumental, cut in rock and topped by impressive tumuli (burial mounds). Many feature carvings on their walls, others have wall paintings of outstanding quality. The necropolis near Cerveteri, known as Banditaccia, contains thousands of tombs organized in a city-like plan, with streets, small squares and neighbourhoods. The site contains very different types of tombs: trenches cut in rock; tumuli; and some, also carved in rock, in the shape of huts or houses with a wealth of structural details. These provide the only surviving evidence of Etruscan residential architecture. The necropolis of Tarquinia, also known as Monterozzi, contains 6,000 graves cut in the rock. It is famous for its 200 painted tombs, the earliest of which date from the 7th century BC."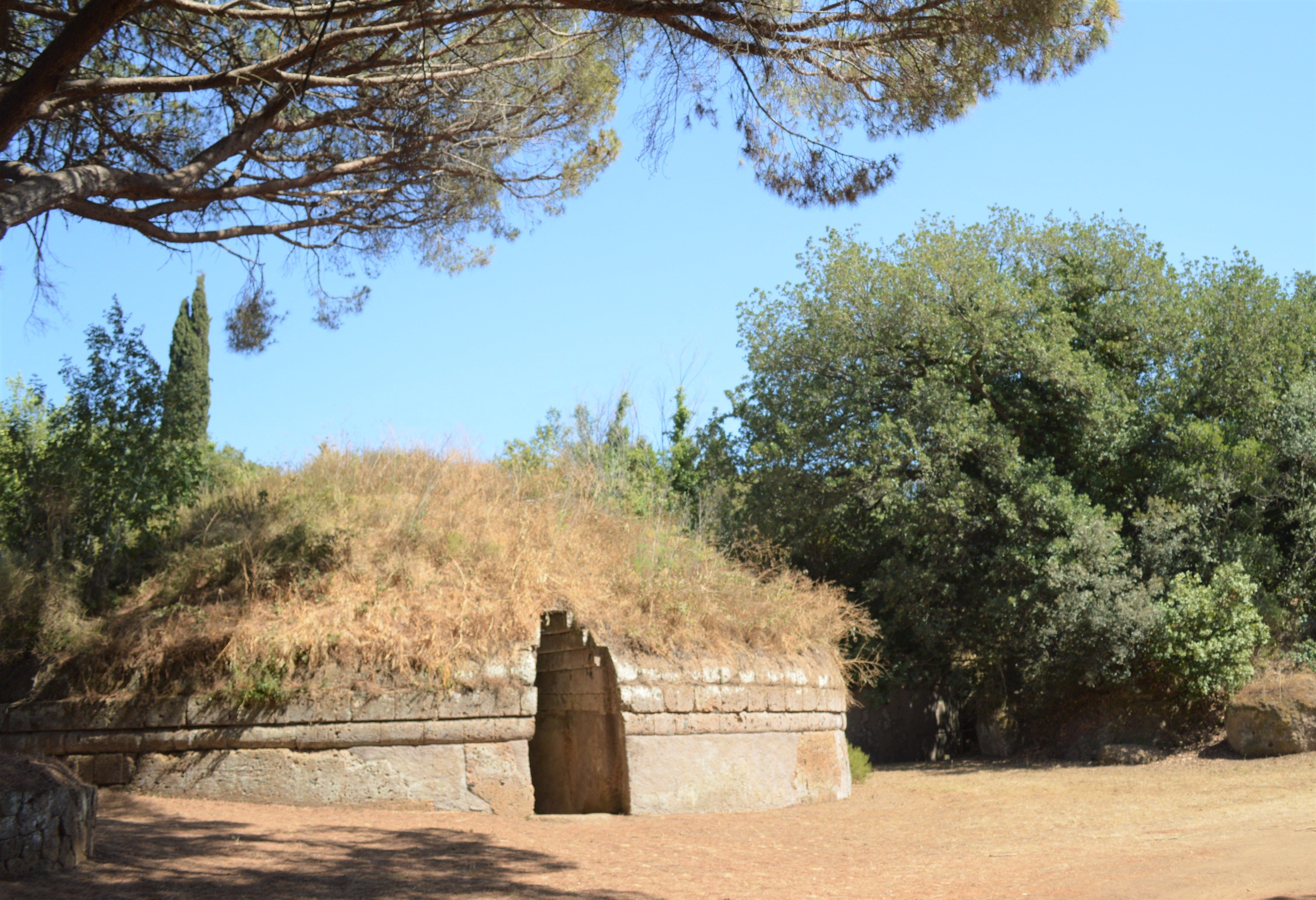 塞尔维托里和塔尔奎尼亚的伊特鲁立亚人公墓
这两座巨大的伊特鲁立亚人墓葬反映了公元前9世纪至公元前1世纪不同的墓葬形式,是伊特鲁立亚文化成就的见证。它们在九个多世纪里推动了地中海北部地区最早的城市文明的发展。有些坟墓以岩石刻成,上面是给人深刻印象的墓丘。坟墓的墙壁上有很多质量精美的壁画和岩石雕刻。靠近塞尔维托里的墓地又以公墓见称,包括数千个以类似城市规划的模式安置的墓地,带有街道、小广场和邻近居所。这里有不同类型的墓葬: 岩刻沟渠和坟墓,也有一些石刻的棚屋或房舍形状的墓室,带有许多更加精致的建筑结构。这些是伊特鲁立亚人民居建筑的仅存证明。塔尔奎尼亚墓葬群一般称之为曼特罗契(Monterozzi),包括了6000座岩石刻成的坟墓。其中200座有壁画的墓葬最著名,最早的可以追溯到公元前7世纪。
source: UNESCO/ERI
Description is available under license CC-BY-SA IGO 3.0
(Source : http://whc.unesco.org/en/list/1158 )



The beauty of this incredible and vast archaeological site is also in the natural environment that surrounds it and contains it. As often happens environment and archeology, when as they are in this case together, they can create truly unique sites for both cultural and landscape interest.
If you are in Rome I suggest you do this excursion. The archaeological area also has an efficient reception system with guided tours and interesting and evocative multimedia reconstructions even inside the tombs.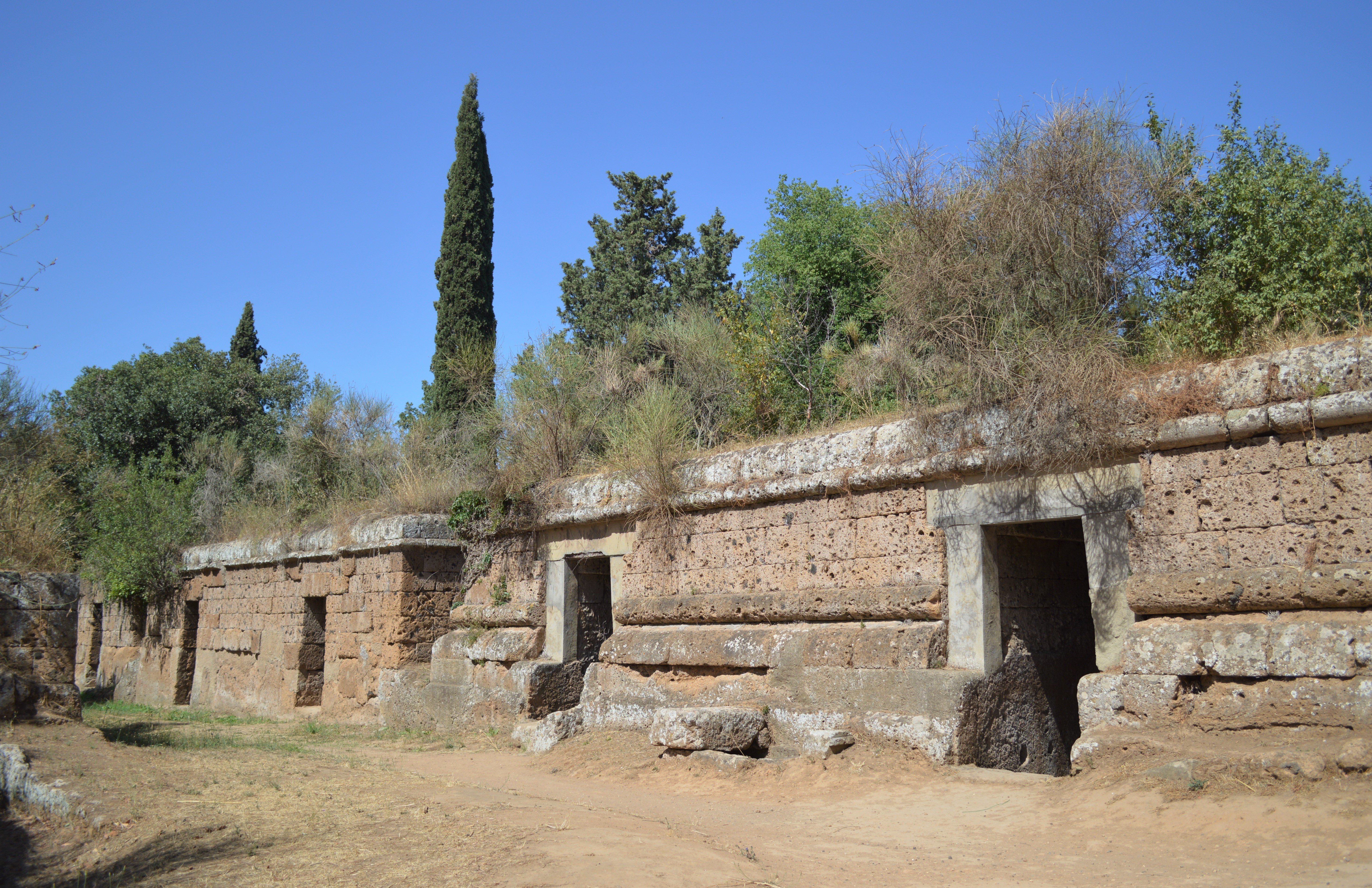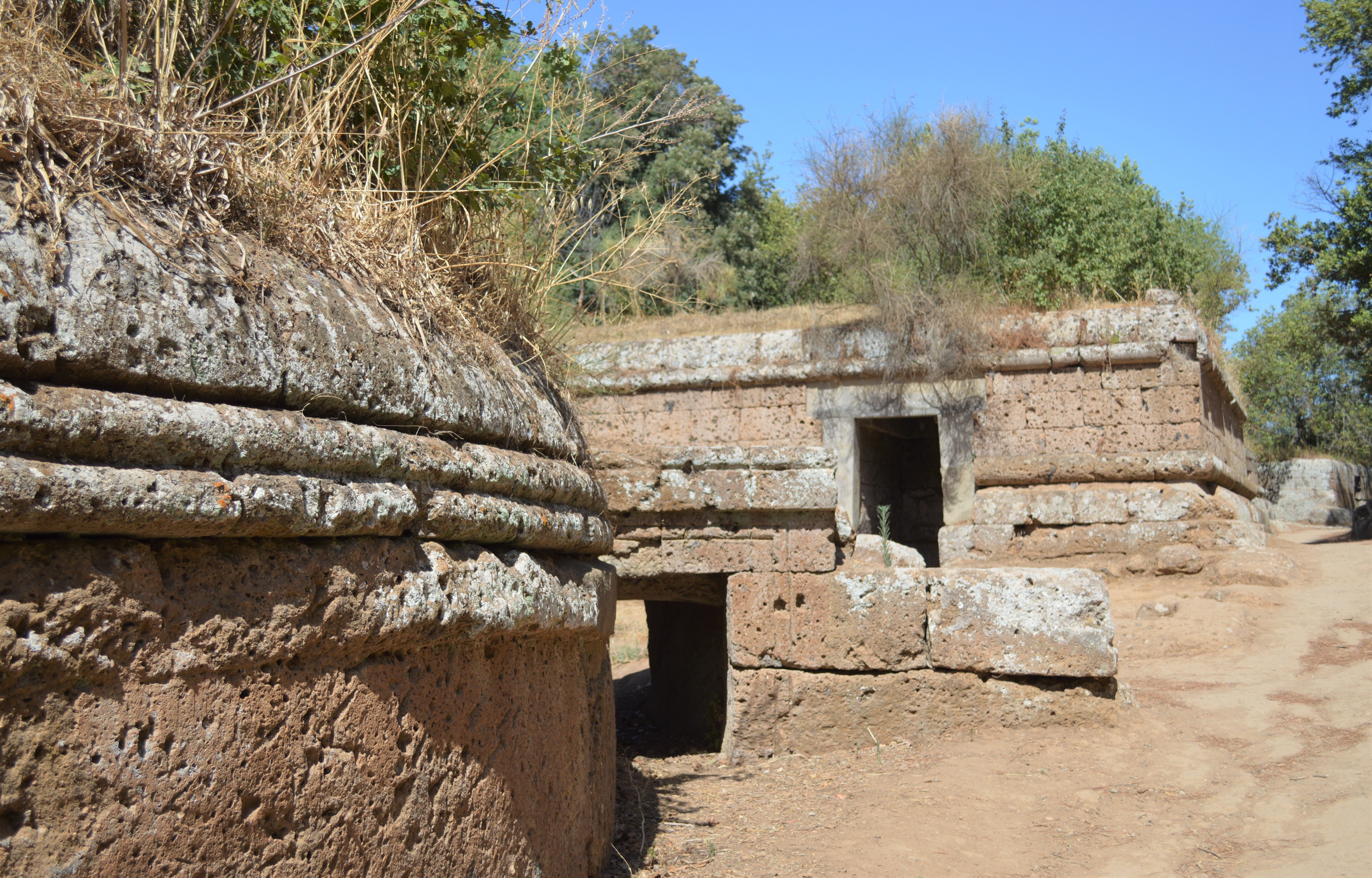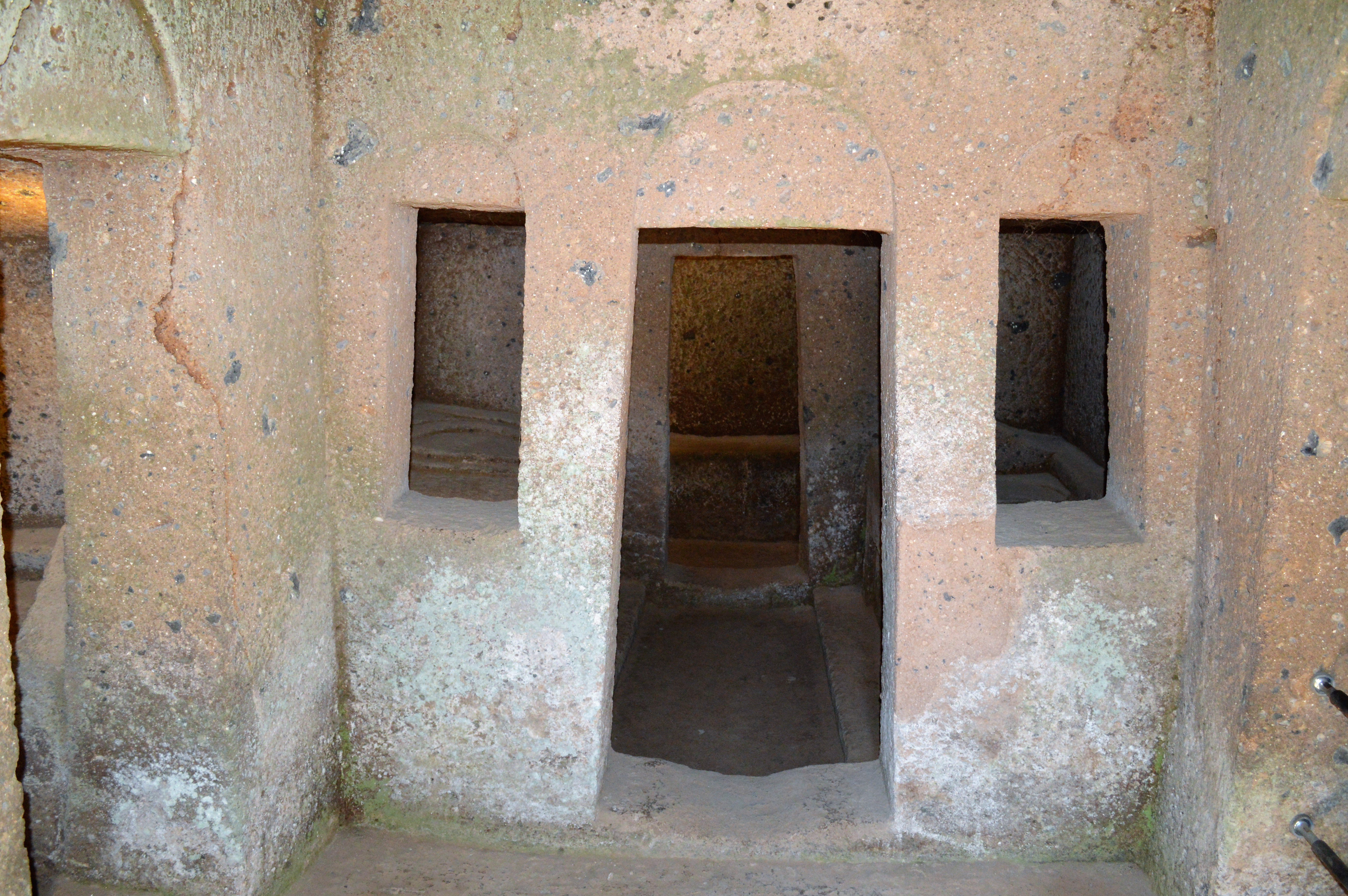 Thanks for your time