Budapest is the capital and the most popular city of Hungary, also known as one of the most beautiful cities in Europe. Officially Budapest was created in 1873 by the merging of 3 neighboring cities – Buda, Pest and Obuda. Now it's atracting people with magnificent achitecture and cheap prices. But is it actually like that? How much cost weekend in Budapest with flight, hotel and food? Let's count together!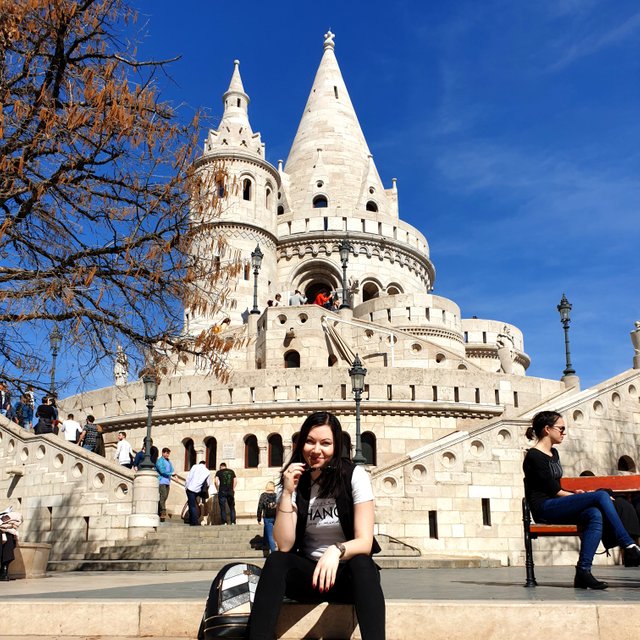 MAIN INFORMATION: travel duration: 3 nights. Flight from Berlin to Budapest and back: 39,65 EUR with a seat next to window. Airline: Ryanair. Apartment for 3 nights: 87,78 EUR for two people, as I traveled not alone (per one person 43,89 EUR). Booked in booking.com. And now let's sEe where and how much I spent money in 3 days in Budapest!
First day
After landing in Budapest, at first we wanted to get to our apartment. We took an airport shuttle bus (E100). It costs a little bit more, but it's faster than a simple city bus. One way ticket – 900HUF (3 EUR).
After checking in our hotel, we found a nice caffee with a special menu for tourists – traditional hungarian 3 meal menu for 2990 FT (10 EUR). Menu included cup of traditional goulash soup, chicken or beef stew with paprikash (traditional noodles) and daily dessert.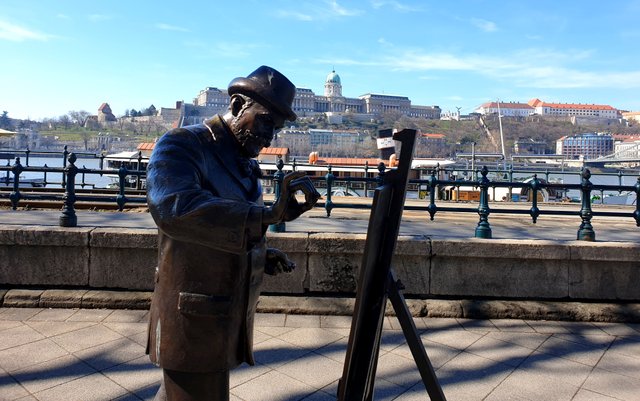 Then we took a long walk in Pesta side after what we wanted to just sit back, relax and drink some coctails. Not far away from our apartment we found a realy, realy great pub – Pointer Pub. If you are in Budapest, I recommend you this great place! Pizza for two persons and 3 coctails for each of us only for 10 450 FT (34,80 EURO / per person 17,40 EUR).
Late night shopping in local shop Aldi: 2 930 FT (9,80 EUR). I bought something for a breakfast, next day evening, water and chocolate.
Summary: 40,20 EUR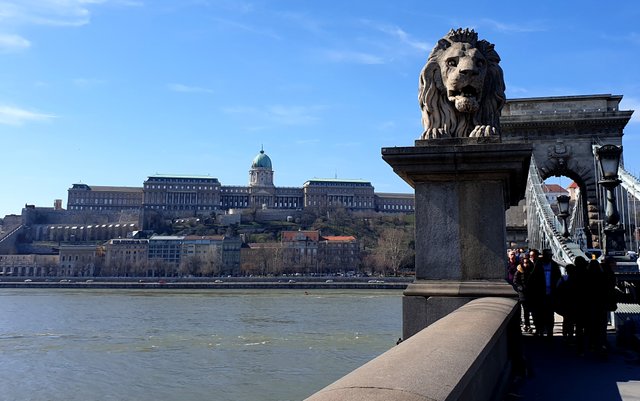 Second day
Day we started with a breakfast in apartment and getting ready for Buda side. There are sooo many things to see! Unbelievable beauty. But to know, Buda side is a mountain and to get up faster we took a Budavari Siklo – Budapest Castle Hill Funicular. One ticket: 1200 FT (4 EUR).
Plus coffee and snacks: 1800 FT (6 EUR).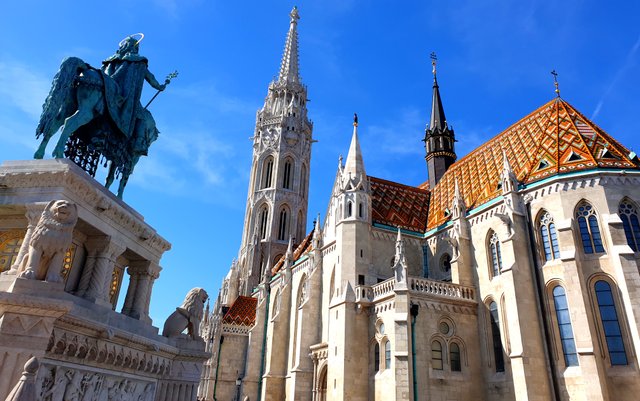 In dinner we had a big portion of fries, chicken, salad and beer. For one person: 2490 FT (8,30 EUR).
And in evening we decided to drink each two coctails and go to apartment to eat something there. Our bill in Pointer Pub: 5215 FT (17,40 EUR / per person 8,7 EUR).
Summary: 27 EUR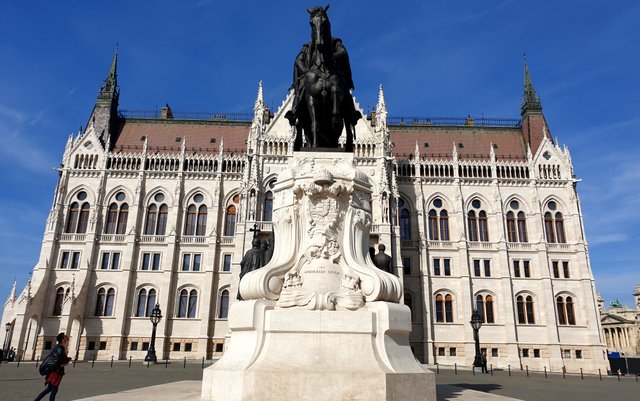 Third day
Third day was a very special day because I had a birthday. Weather was not sunny and warm, all places and buildings were seen so I decided to go to Great Market Hall Budapest. It's the largest central market in Budapest. Perfect place for locals and tourists. You can find there a traditional hungarian food and souvenirs for best prices. In city center souvenirs are 2 till 3 times more expensive! So don't be lazy and visit this amazing place! Totall for goulash soup, water and souvenirs I spent here about 6900 FT (23 EUR).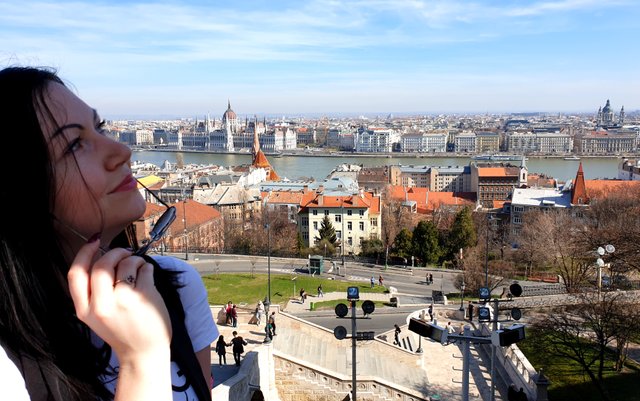 Plus I found a small shop where I bought a persent for myself – a blouse for 3600 FT (12 EUR).
And of course – is there a better place to celebrate your birtday than in pub with a ''Coctails night''? Every Monday and Tuesday in Ponter Pub buy two coctails and cheapest get for free. Sounds good? For birthday it was perfect! Bill for 2 people with a lot of coctails and food was 17 840 FT (59,50 EUR / per person 29,75 EUR).
Summary: 64,75 EUR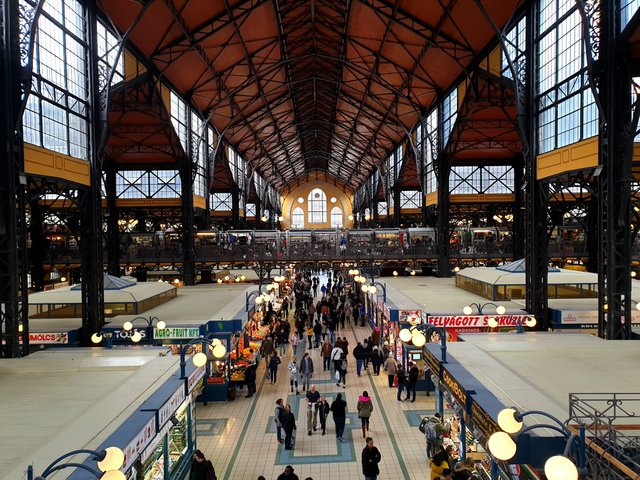 Summary
Three days in Budapest (including flight and apartment) for 1 person costed about 215,49 EUR. For one day it is exactly 71,83 EUR. Is is as cheap as you thought? Or is it as cheap as people were talking? I don't know. But at least now I know the actual price of weekend in Budapest. And for me, it was a very acceptable price.
If you are interested to know about me more, see my daily life, read about my travels, experience stories and tips, you are more than welcome to follow me on my other social platforms below:
My blog ''My Small Travel Guide'' has all what you want and need to know about traveling in Europe without quitting your job and taking credits. Travel tips. Cheap flights. Good food. And more in https://mysmalltravelguide.com/
My daily life in Berlin, what I do and what I like you can see in my instagram https://www.instagram.com/sandra.ans/
Newest posts and actual information about my blog in twitter https://twitter.com/small_guide/