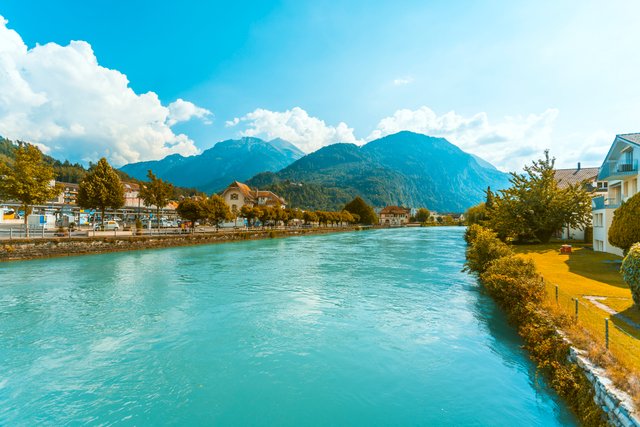 ©208 - @rubencress | Interlaken. Click to Enlarge
Right before we found that creek we made a pitstop in Interlaken... remember that lake I mentioned that we were determined to find? Well, no shit sherlock, we didn't find it. We ended up in Interlaken, a small city nearby Aeschi bei Spiez. It's fun, it was on Joyce's list as we checked out Switzerland and places that we could see that were on our way to Croatia. Croatia? Did I just give some stuff away? ;-).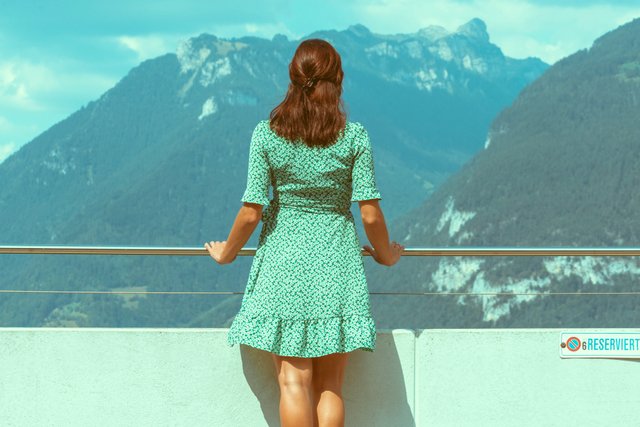 ©208 - @rubencress | One final look.
Obviously, when we were on our way towards finding a road that would take us to that lake, we saw many magnificent sceneries. While Joyce was taking over the wheel I took some cool snaps. I always find it interesting how the scenery is changing when you can see huge mountains right next to you. As we drove closer to the mountains, everything else that we saw, left our sight in a blink of an eye. I tried to capture this exact feeling while I was looking outside the car window. This type of photography is quite hard to master, as you have to deal with so many factors in a fraction of a second.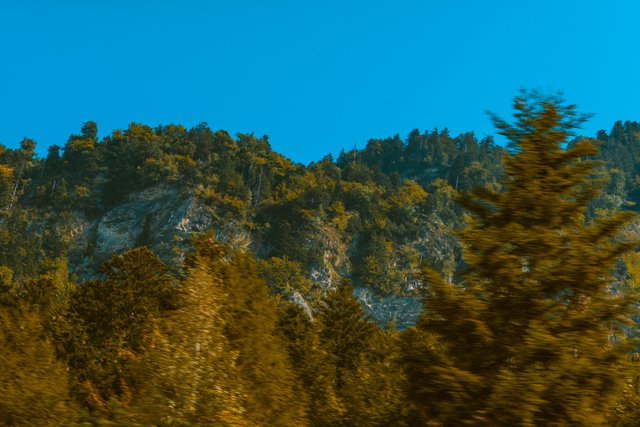 ©208 - @rubencress
When I was looking through the photographs in my camera, looking if I had something good, I thought I had a better shot, but looking at it on a bigger screen, the background was out of focus. That's a shame, in this show you can still see some motion blur on the trees that are in the foreground, while the mountains are still sharp.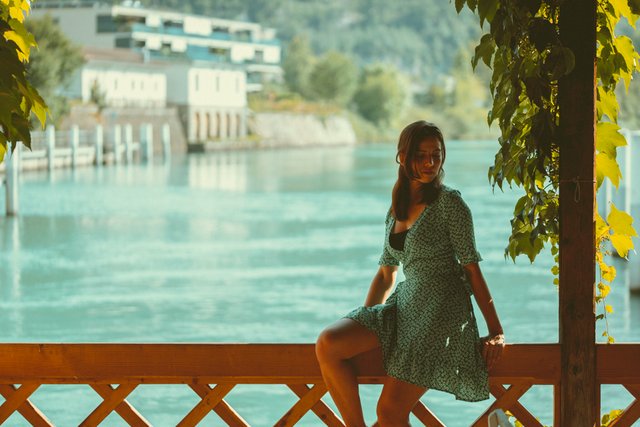 ©208 - @rubencress | @joyceham chilling.
Oh well... a sign that said: Welcome to Interlaken. Where is the hell that lake? We parked the car and we took the opportunity to walk around in Interlaken for a bit. Walking here was a good thing. Constantly sitting in the car is nice, but walking on your own two feet is a good feeling as well.
Enjoying life and be in the moment is something many people forget to do. If you rush too much you forget to see the things that are right in front of you. This is where Joyce and I bumped from time to time. She is used to the fast-paced lifestyle in Sydney, and I... well, I usually rushed things when I was young. In the end, I always regret the things that I didn't do or didn't see. I changed that lifestyle, and from that point on, I started to live life in a different way, welcoming everything that's in front of me, and waving everything goodbye that passed along with it.
There is always later. There is always time ahead. I stopped worrying about what's coming next a long time ago and started to be here in the "now". And honestly, I am not regretting that we had a little argument about it because right now, that is the past and right now, we got some awesome memories and photographs to look back to, thinking back about all the good things that occurred. At least, that's how I look back at it.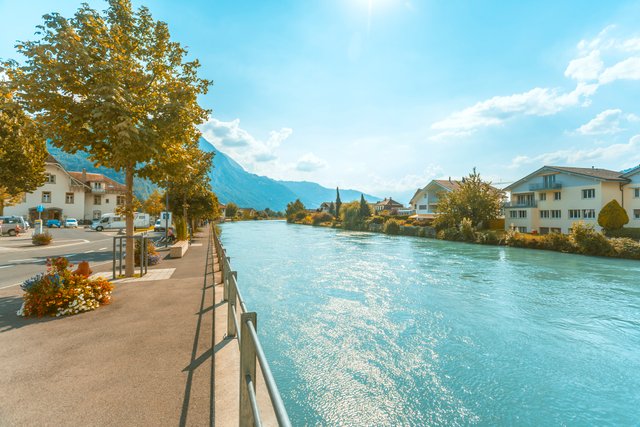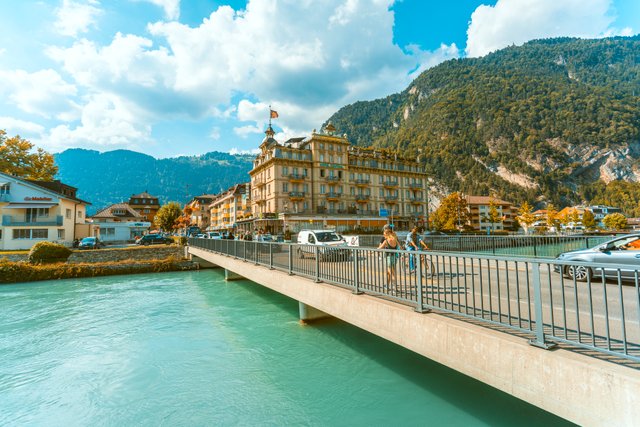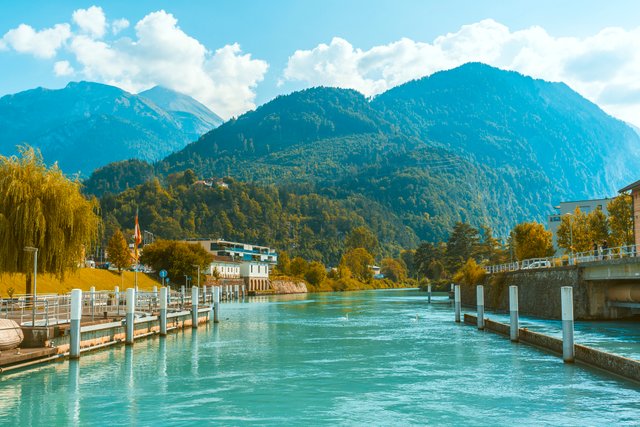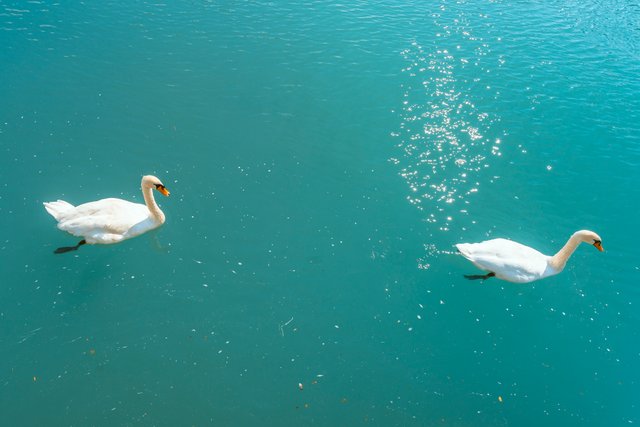 When we walked down the port, Joyce found a cool spot to make some portraits. Nice catch! We took a few shots here and enjoyed a little bit more of the city.
In the end, we didn't find the lake, but we had a nice stroll around in Interlaken which was quite amazing! Let's get back to the car and follow the signs to our next destination. But damn, I am starving!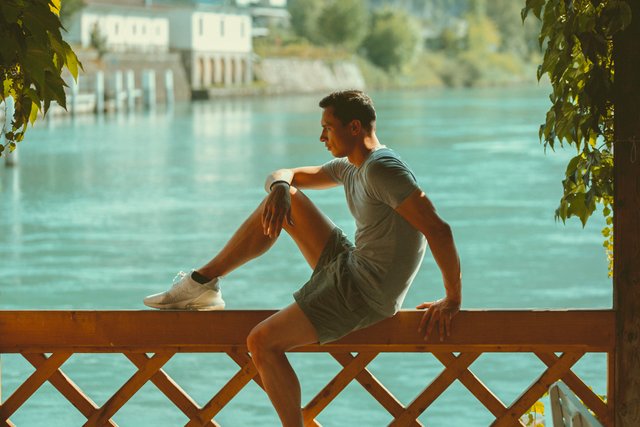 ©208 - @rubencress | Chillin on some fence. Click to Enlarge
Want to know how I made a shot? I'll be explaining some technical shots from our trip during a DLive stream, so you can learn more about photography and maybe this will lead to improving your own. During the stream you can ask me other photography related questions that I hopefully can answer for you.
Hopefully, you enjoyed this rather short story about our small adventure! See you at the next one.
Cheers,
Ruben