💦 Dive no#26 Kira Leni Shipwreck : Wreck diving Video
Freighter ship "Kira Eleni" (ex Otta) constructed in 1949 at Trondhzems shipyard of Trondzem, Norway .
"Kira Eleni" sank at 06/01/1978 due bad weather
At 05/01/1978 21:00 the ship sailed from port of Lavrio to Bulgaria with empty cargo, at 1:00AM the weather started to getting worse once the ship sighted Cavo D'oro faced strong NW wind of Beaufort scale with huge waves since the new weather forecast was foreseen detoration of the weather the captain decided to set sail for Karystos bay , until the weather calm down.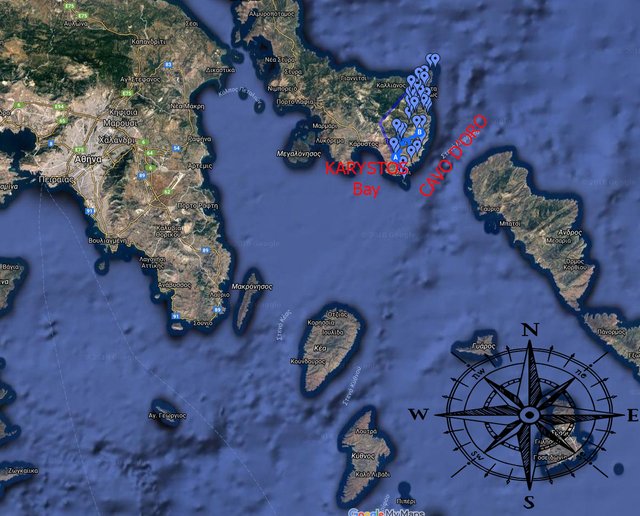 The entrance to the bay at night and with heavy rain strong winds in combination with some other ships that where taking cover from the weather made the Karystos bay very dangerous , captain decided to stay there until sunrise, at 7:00 (06/01/1978) the wind got stronger 10-11 Beaufort and the ship didn't manage to make the turn to Karystos bay so he decide to sail SW towards Sounio and hide at Legrena bay.
At 12:30 they took sight of Sounio to enter the Legrena bay but again he didn't manage to enter it , so the captain decide to go near Patroklos island and hide there from the weather.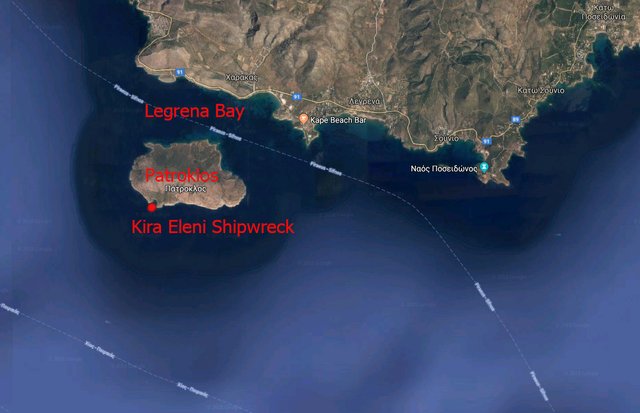 When they arrived near Patroklos island the ship crew was ready to anchor near the shore but they lost control off the helm due a strong whirlwind current , full speed astern couldn't not be performed so they drop the left anchor, at the end the ship crashed at the rocks with its left side ,they try to depart but then the ship declined to the left side.
All the passengers abandoned the ship and reached the shore using a ladder, ship sunk at 14:50 on 06/01/1978 with no casualties.
Source: Shipwrecks at Greek seas 1951-2000
Enjoy !