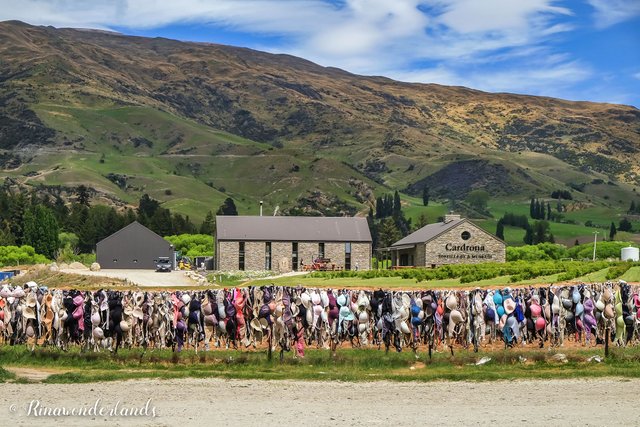 If you ever been to southwest of Wanaka, you might have seen this controversial" Cardrona Bra Fence". It's located in Central Otago, New Zealand, next to Cardrona Distillery. It started between Christmas 1998 and New Year 1999, with four bras attached to the wire fence alongside the road. The real purpose is unknown, but in 2015 the fence got rebranded to "Bradrona" and people can leave donations for breast cancer charity in a box at the site.
Nowadays this place has becoming one of a tourist attractions in Cardrona, people come with many different purpose, some just taking photos along the bra fence, some give donations for the charity, while some others like to leave mark by leaving their own bra and attached it to the fence with their name written there.
It's quite extraordinary to see this, as some might find it's funny while others might think it's an eyesore & embarrasment.
So what you think about this fence Steemians?