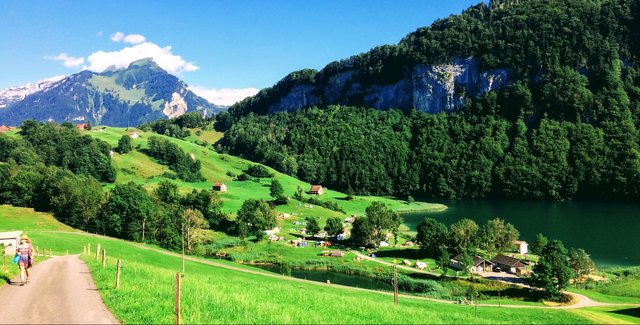 ---
🌍📍Somewhere in the Alps, Switzerland 🇨🇭
3️⃣ Fun Facts 🤪
☀️It is illegal to pee standing up after 10pm on a Sunday. In fact anything that may disturb your neighbors from a good night sleep is prohibited; including but not limited to: slamming a car door, flushing a toilet, or emptying a bath.
💧There is a considerable gap between the Swiss whales and minnows here with the top 20 percent earning 4 times more than the lower 20 percent.
🌳Owning a dog is a bigger decision in Switzerland with practical training required beforehand and taxes due annually based on the weight and size of your pup.
🍄"In a war everybody always knows all about Switzerland, in peace times it is just Switzerland but in war time it is the only country that everybody has confidence in, everybody."🍄
🍀Gertrude Stein
---