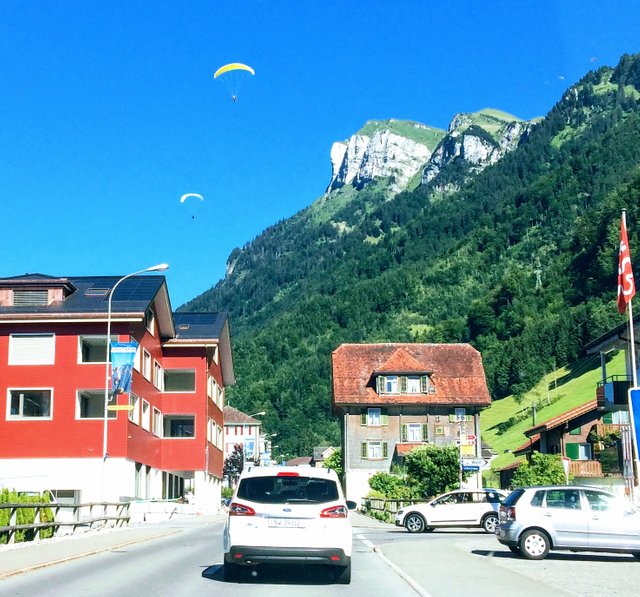 ---
🌍📍Somewhere in the Alps, Switzerland 🇨🇭
3️⃣ Fun Facts 🤪
☀️There are explosives ready to detonate in over 3,000 locations throughout the country. One of Switzerland's defense strategies against foreign invasion is to destroy all entry points into the country including all main roads, bridges, and train access.
💧It is considered animal abuse to only own one guinea pig, fish, or any animal considered to be a social creature. The law says you must have at least two. To become a dog owner you must take two to three lessons and follow up with practical training.
🌳Though the Swiss military is rarely used it is still mandatory for men to serve while women may volunteer. Along with Austria, Switzerland is one of the last countries to enforce the law.
🍄"Switzerland is a small, steep country, much more up and down than sideways, and is all stuck over with large brown hotels built on the cuckoo clock style of architecture."🍄
🍀Ernest Hemingway
---