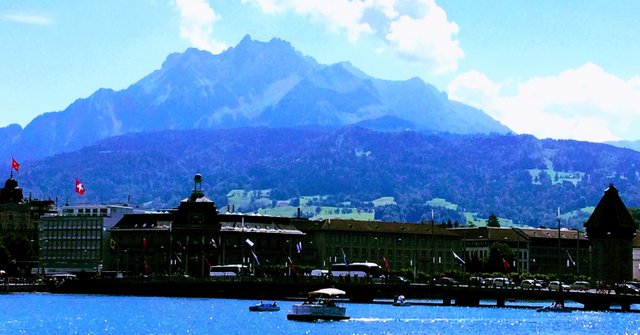 ---
🌍📍Lucerne, Switzerland 🇨🇭
3️⃣ Fun Facts 🤪
☀️Although ahead of the curve in most aspects of life, Switzerland is a bit underrepresented when it comes to women in the political arena. In fact they weren't even allowed to vote at the federal level until 1971.
💧The average Swiss eats a world leading 24 lbs (11 kg) of chocolate per year.
🌳There are over 1,500 lakes in Switzerland. In fact no matter where you are in the country you will never be more than 10 miles (16 km) away from one.
🍄"What's so great about Switzerland? Well, the flag is a plus."🍄
🍀Roger Federer
---