I went to another easy trekking again this week. I went to a village called Jatiluwih. It is quite popular place for beautiful landscape of rice terraces. It even won the category of intangible heritage award from UNESCO for the irrigation system.
Because we have been traveling before, I suggested my clients to go on short trek. My clients said yes. So, we only spent an hour walking around the rice terraces. And here are the photos that I can share with you. Hope you like it.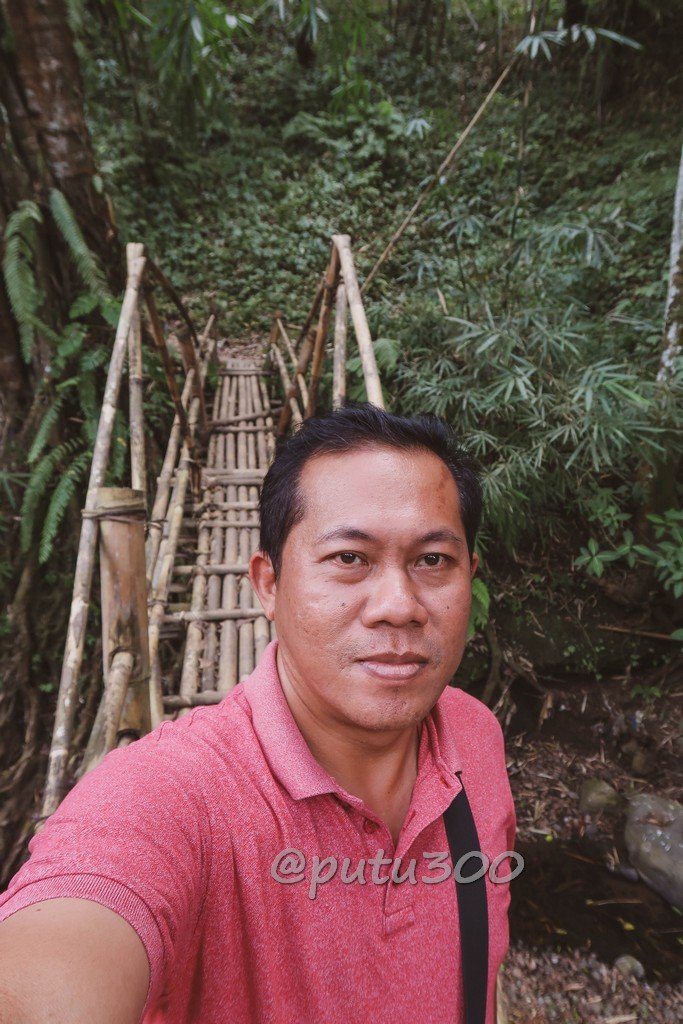 Me crossing a bamboo bridge then doing selfie.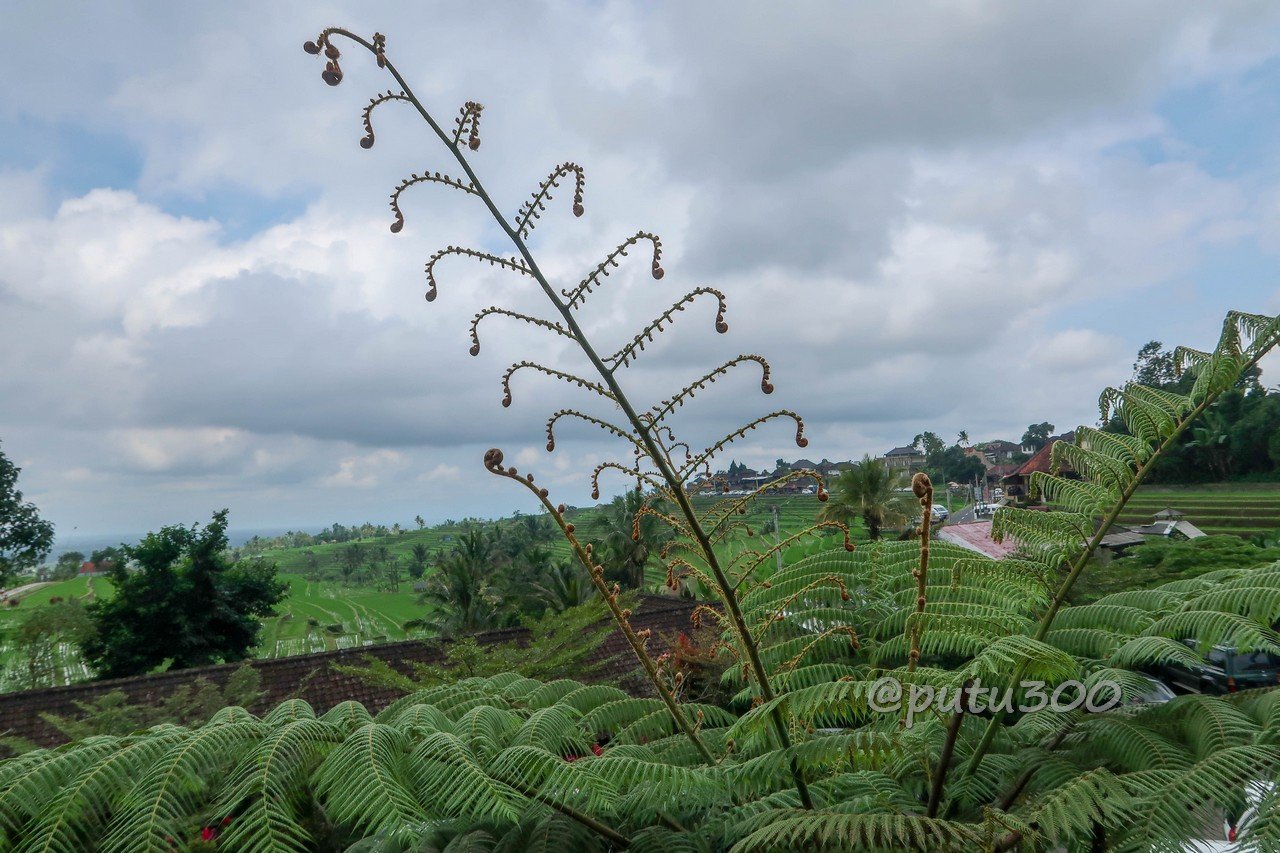 Some ferns on the rice fields.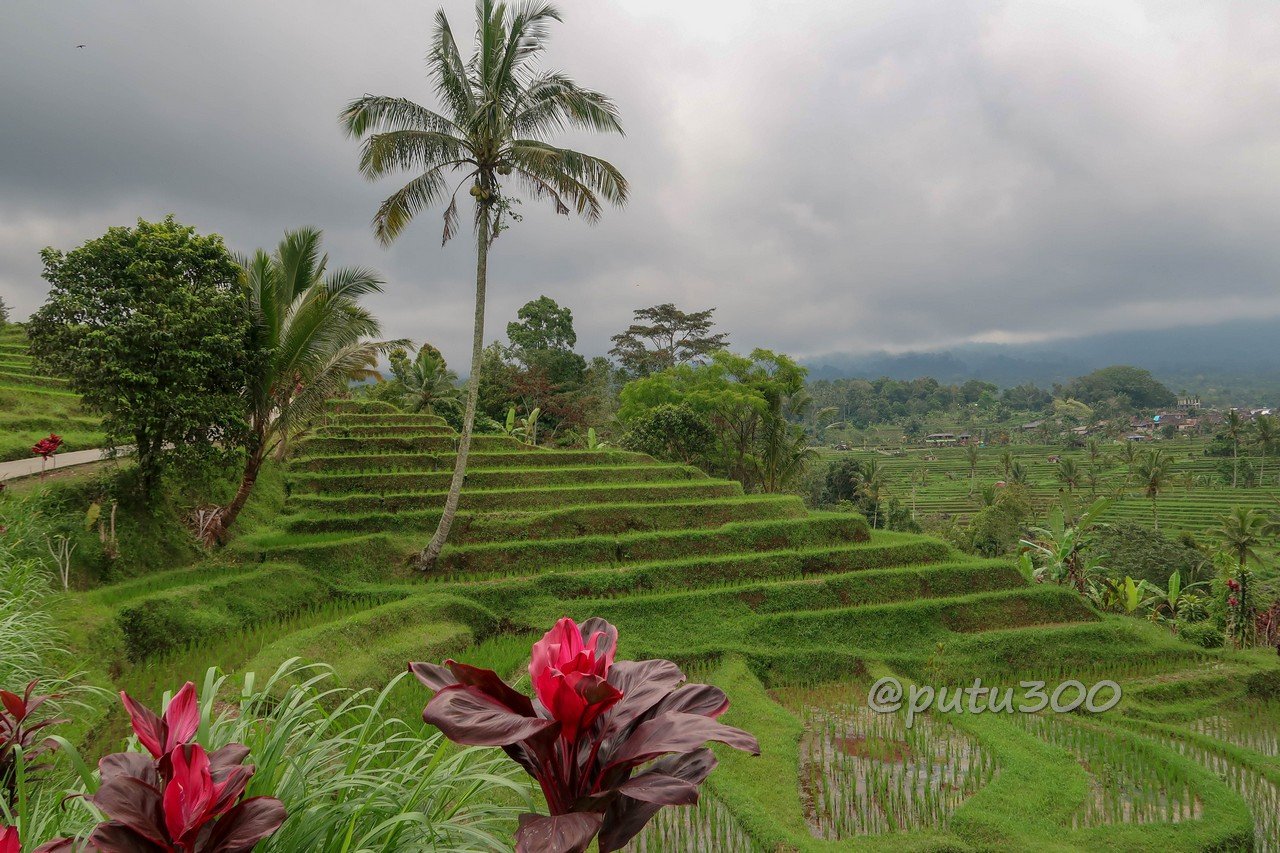 A dominant coconut tree on the path.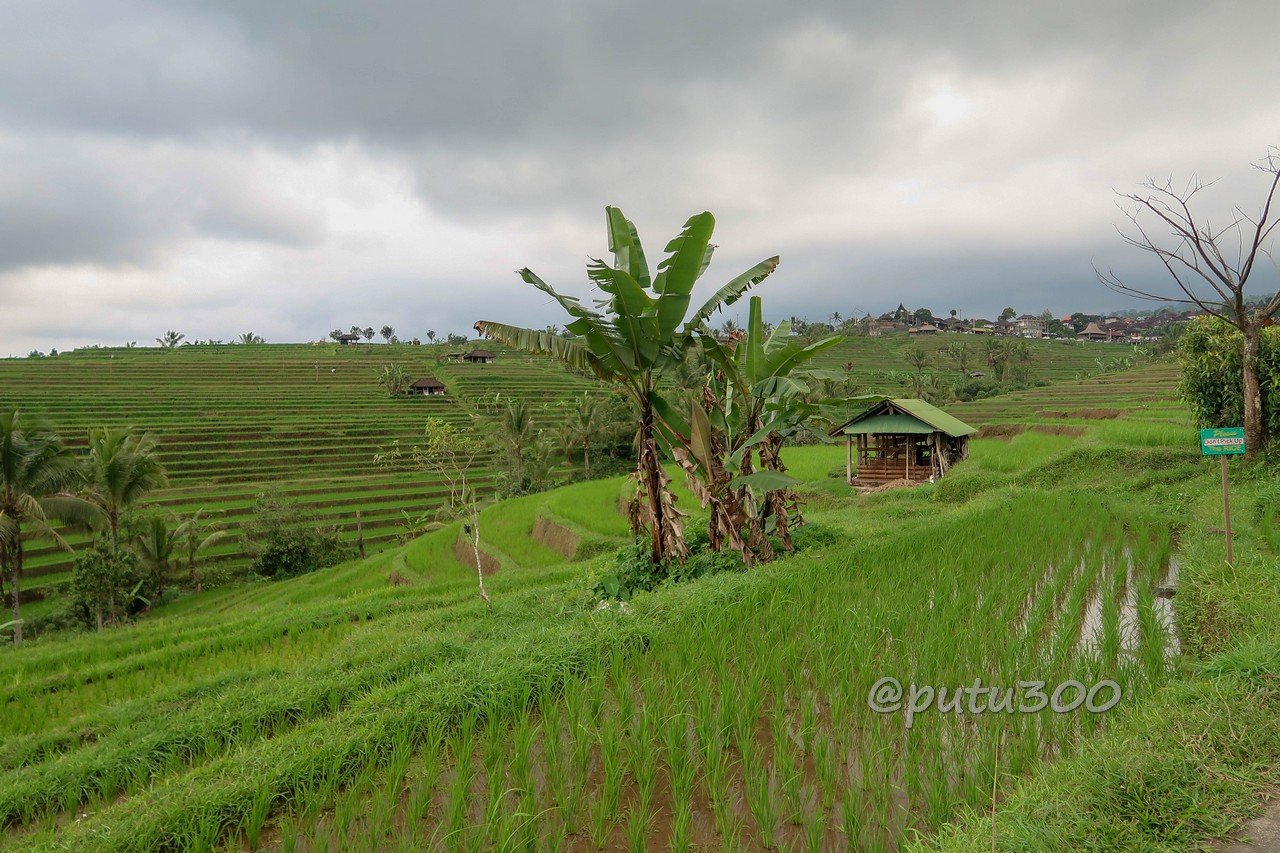 I have few more photos to share. Just scroll down. There is also a photo of a bird quite far away that my camera failed to capture. It's blurry. But I still share it here.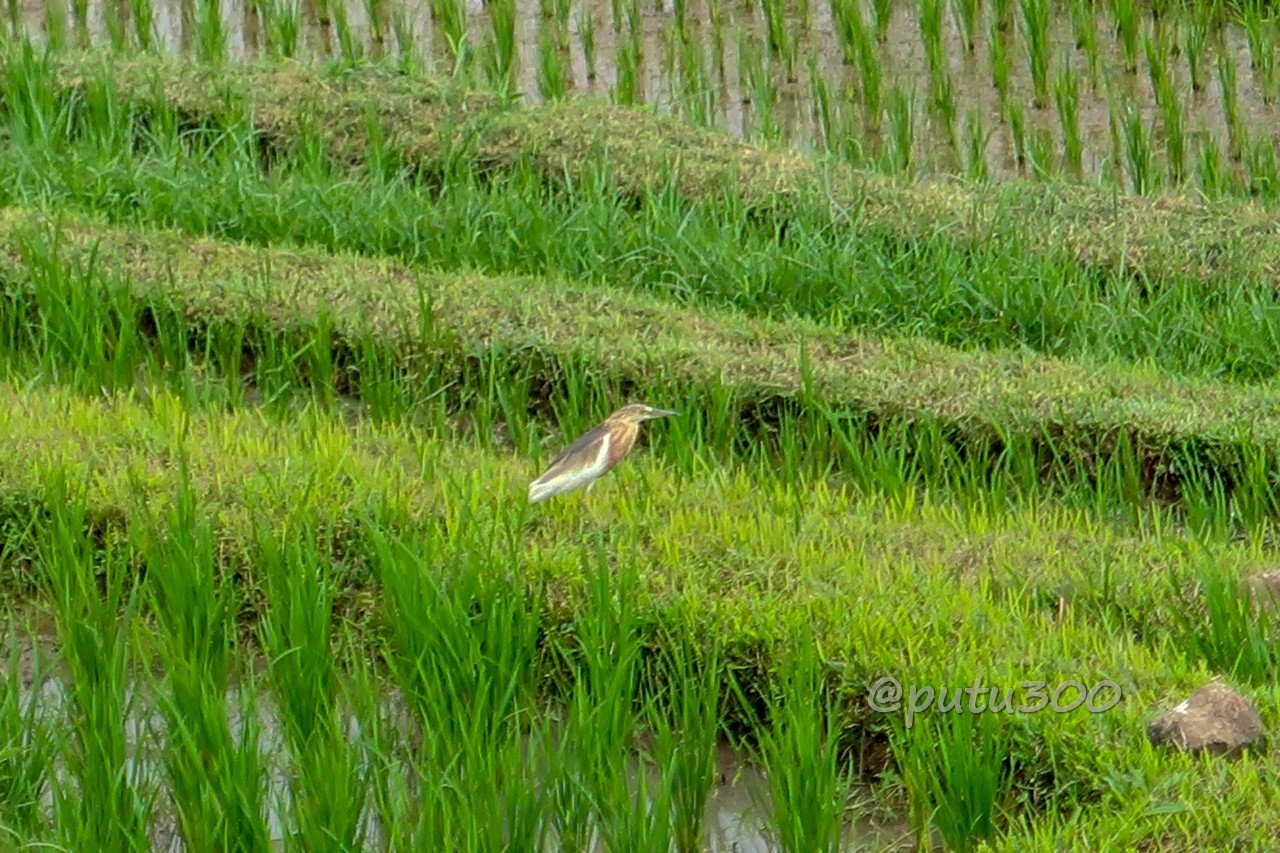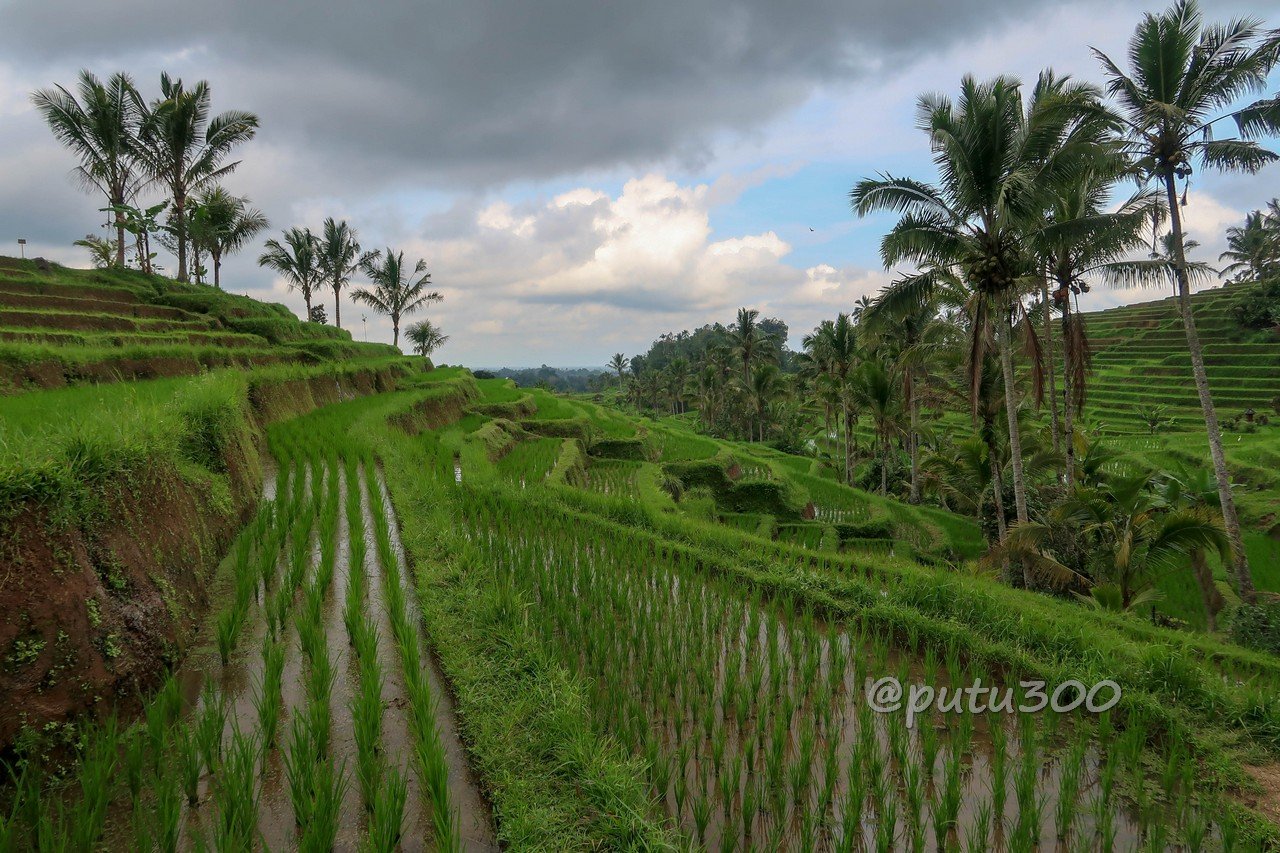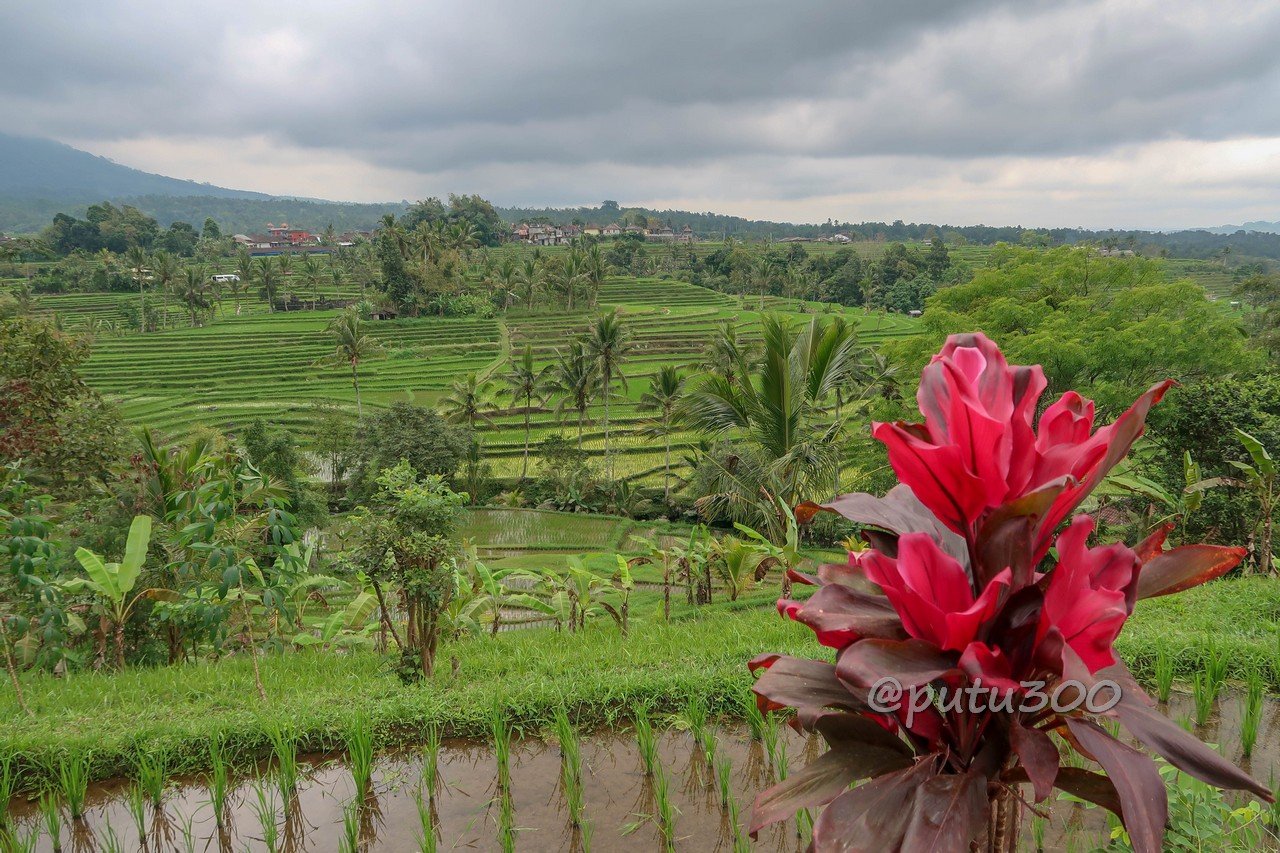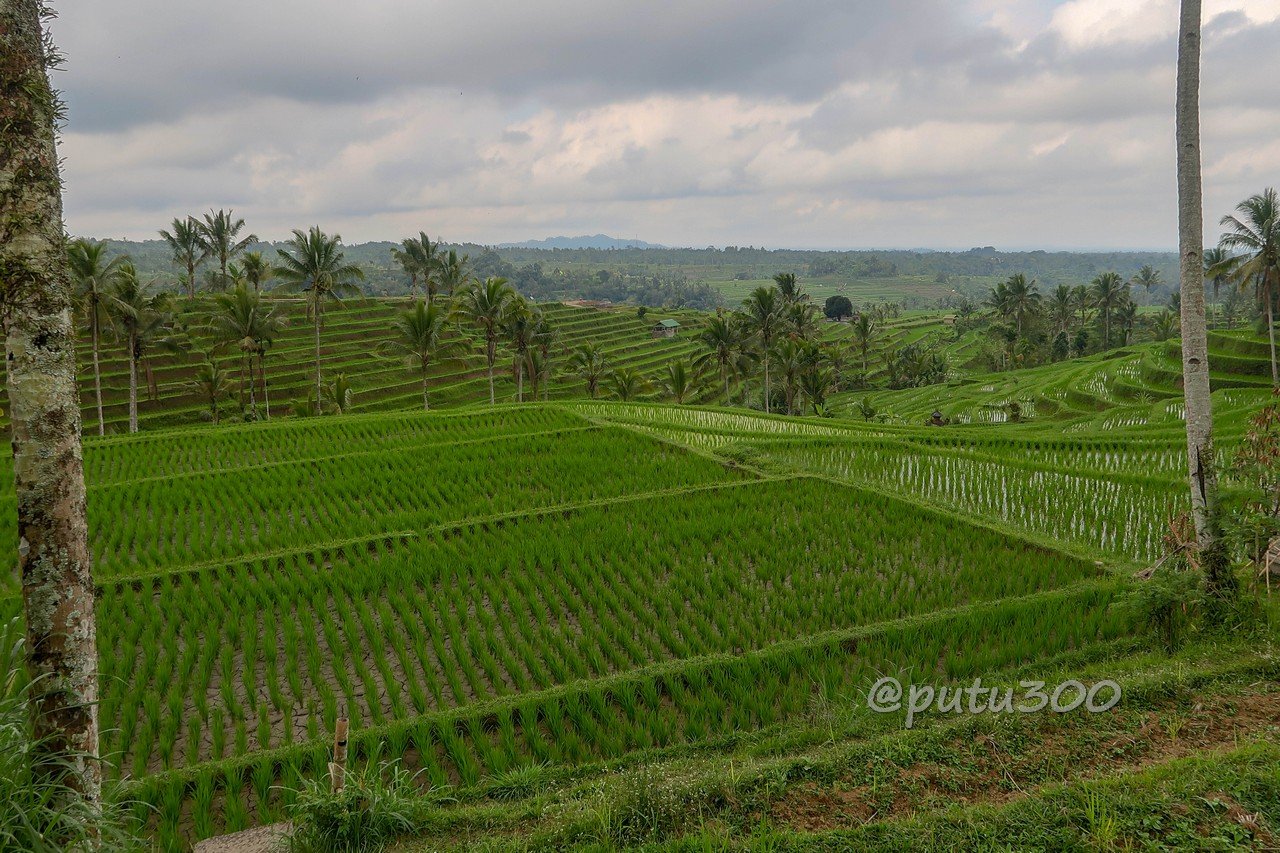 Thank you for your visit. Have a good day. Cheers @putu300.